The Rich History and Highlights of Cultural Property Aso Shrine in Kumamoto, Japan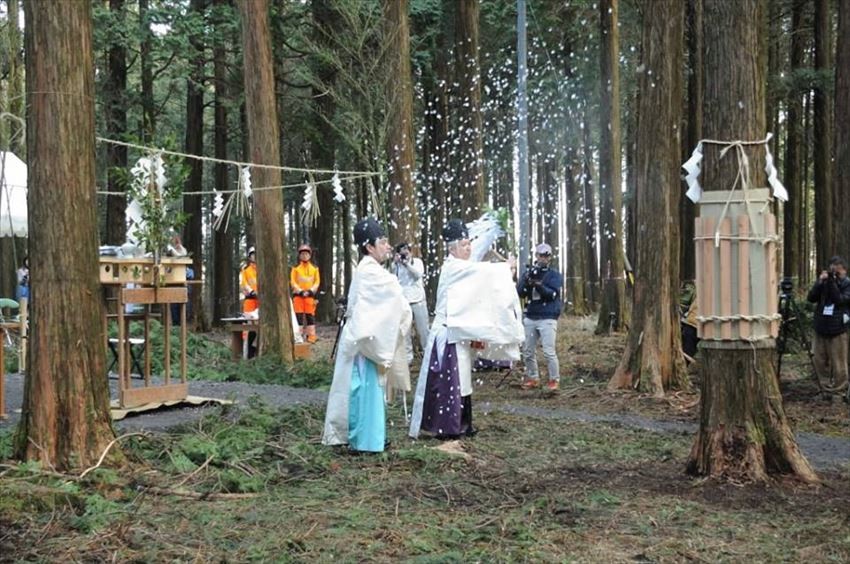 Aso Shrine in Aso, Kumamoto is the headquarter shrine of over 500 Aso Shrines in all of Japan. It is located at the mountain foot of the north side of Mount Aso, and has been regarded as Aso region's guardian shrine. Aso Shrine is also said to be powerful in granting wishes. In this article, we would like to introduce Aso Shrine's history, must-see spots, and access methods.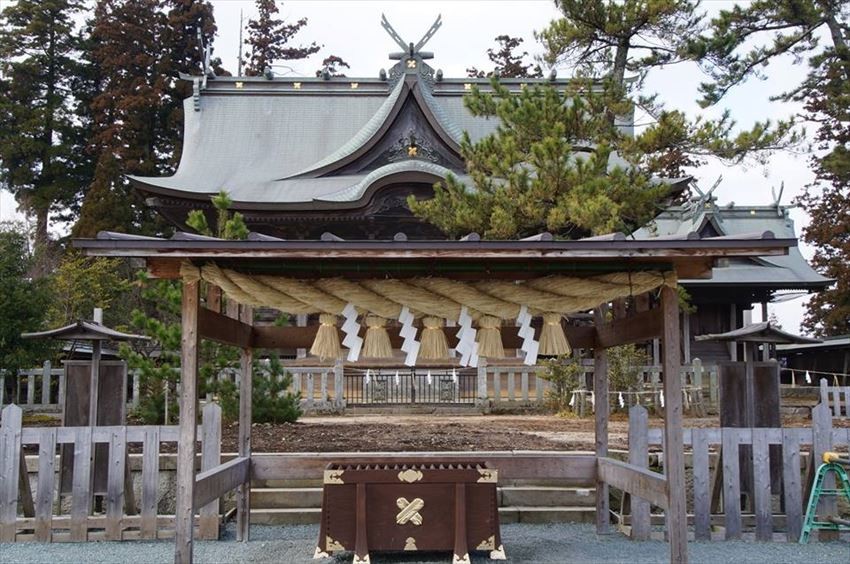 About Aso Shrine
Aso Shrine is unmissable as a notorious attraction in Aso. 6 buildings including the Romon gate are designated as National Treasures. The large temple pavilions are inter-connected, and the rare design which the path towards the temple is not vertically directed towards the entrance but is a Yoko-Sando (side road approaching a shrine) that runs horizontally with temple hall on the side. There are also many souvenir shops and food stalls along the path towards the shrine.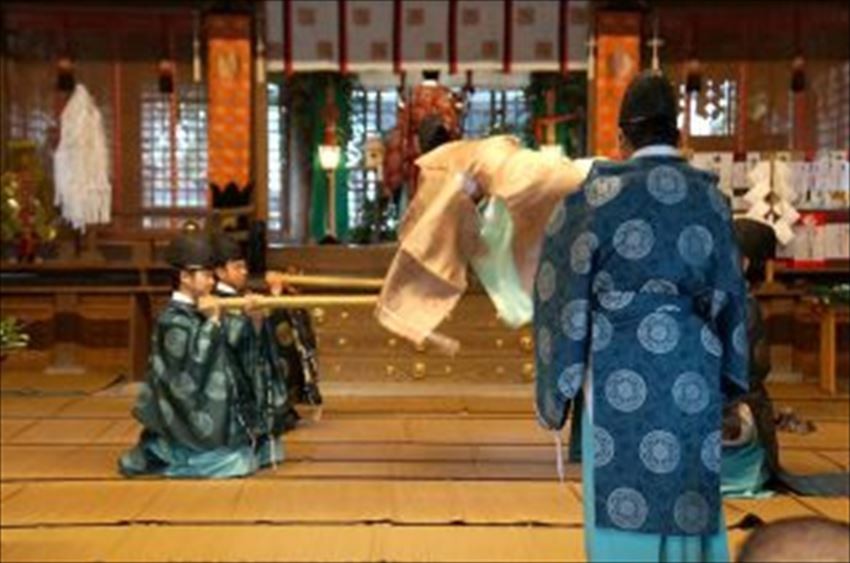 History of Aso Shrine
Aso Shrine's origin is believed to be from 282 BC, which Takeiwatatsu-no-Mikoto, the pioneer of Aso City, and 11 other gods were being enshrined. The Aso clan succeeded the chief priest of the temple for generations, and later becomes a powerful clan representing Higo province (present-day Kumamoto Prefecture). This is said to be the reason why there are over 500 branch shrines all over Japan.

Highlights of Aso Shrine
Ichi-no-shinden, Ni-no-shinden, San-no-shinden, Romon, Miyukimon, and Kangyomon are the 6 structures in Aso Shrine which are regarded as important cultural properties. The Romon Gate is 18m high, which is one of Japan's three most famous two-story shrine gates. Unfortunately, it was destroyed in 2016 due to the Kumamoto earthquake, although recovery works are now in progress. All 6 structures are made of Hinoki cypress wood, and are covered with fine carvings.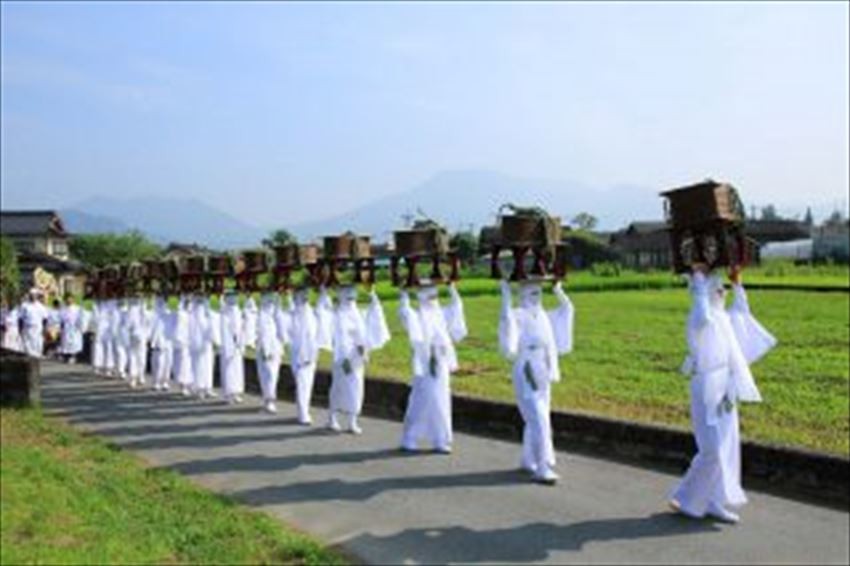 Events in Aso Shrine
Shinto rituals in Aso Shrine throughout the year are deeply connected with rice agriculture, such as Tatsukuri-matsuri held when farming begins, Onda-matsuri held during rice planting season, and Wind Festival to prevent the crops from being destroyed by strong wind.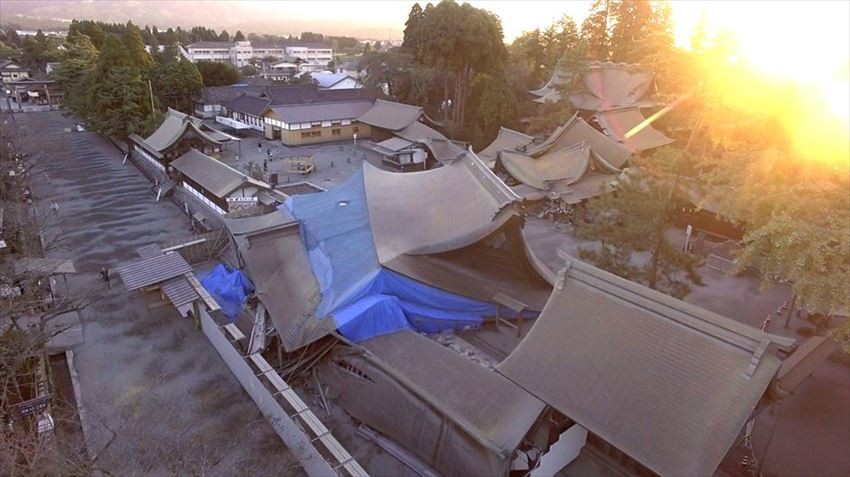 Destruction By Kumamoto Earthquake
The earthquake in 2016 caused the Romon to be completely devastated, and heavily damaged 3 shrine halls. Recovery works have to be carefully done as they are all important national treasures. The progress can be checked on the official website (only in Japanese).
Access to Aso Shrine
15 minutes walk from Miyaji Station (JR Hohi Line).

Spot information
Spot name: Aso Shrine

Spot address: 〒869-2612, 3083-1 Ichinomiyamachi Miyaji, Aso City, Kumamoto Prefecture
Business Hour: 9:00 - 17:00
Off days: None
[Survey] Traveling to Japan
Recommend