3 Himeji Restaurants Which You Shouldn't Miss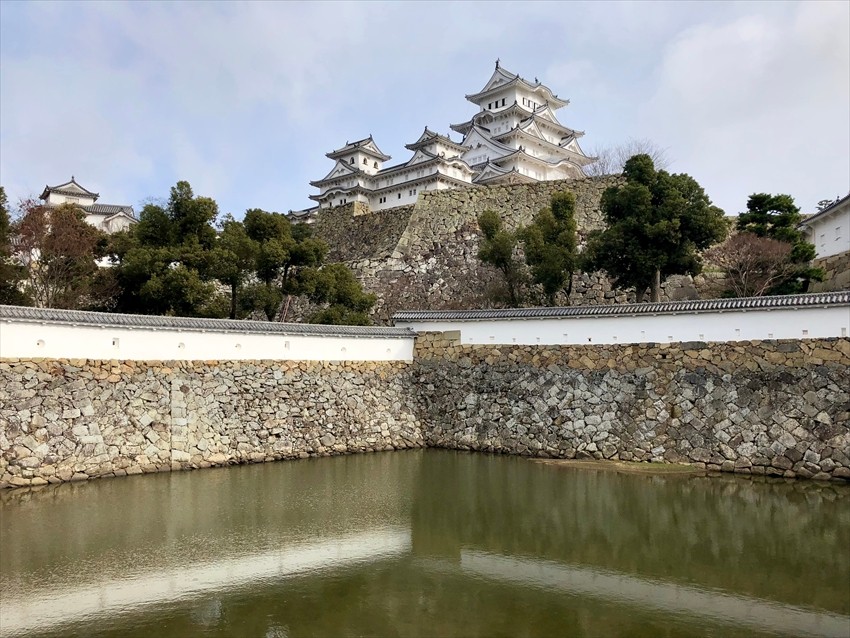 In Himeji, Hyogo Prefecture, there are many tourist sites such as Himeji Castle which is registered as a World Cultural Heritage Site, Engyou-ji Temple on Mount. Shosha and also other famous tourist attractions. Numerous tourists, both local and foreign, fill the streets. From the JR Himeji Station to the Himeji Castle, there are plenty of restaurants scattered here where you can have a good meal. Whether Japanese, Chinese, Teppanyaki, creative cuisine, there is a wide variety of restaurants lined up. Here are our recommended restaurants in Himeji.
A Creative French Restaurant Overlooking the Himeji Castle
From the restaurant "SORA NIWA" where you can see the Himeji castle, taste creative French dishes created from carefully picked ingredients. The meals served here are made by using seasonal ingredients strictly selected from various areas such as locally harvested vegetables, fresh fish, and meats. Making use of ingredients chosen to fit each season perfectly, You can enjoy a beautifully made meal. With the taste that interweave both French and Japanese, and you can even eat these French meals with chopsticks. Come and have a meal in this recommended restaurant where you can eat delicious French while gazing at the scenery of Himeji.

Spot information
Spot name: SORA NIWA

Street address: Miki Bldg. 6F, 241 Hommachi, Himeji , Hyogo Prefecture 670-0012

Access: 8-minute walk from JR Himeji Station.

You Can Taste Local Dishes And Local Sake From Himeji
In Himeji city, the "Himeji Oden" is a food which is familiar to locals since a long time ago. Oden is a type of Japanese cuisine where various ingredients such as radish and deep-fried food are boiled for a long time in soup stock. Depending on the region, the soup stocks might differ. There are soy sauce base, miso base and other types of soup stock. Himeji oden is well known for its style of soup stock where you eat with ginger soy sauce. "Himeji Sake and Oden" is a shop where you can taste Himeji oden and local sake from Himeji. You can enjoy the taste of local cuisine made from ingredients such as local seafood and vegetables. Also, they also offer local sake from Himeji that goes well with oden. The restaurant is close to Himeji Train Station, so you can enjoy the reasonable priced meal easily and conveniently.

Spot information
Spot name: Himeji Sake and Oden (姫路の地酒と姫路おでん本舗)
Street address: Piole Himeji Omiyage-kan 1F, 222 Tofumachi, Himeji, Hyogo Prefecture 670-0914
Access: 1 minute walk from Himeji Station (JR Kishin Line)

Yakiniku Shop Where You Can Taste Their Specialty, Wagyu Beef
"YAKINIKU RIKI Shirasagi", located about 2 minutes on foot from JR Himeji Station, is a yakiniku restaurant which is committed to only serve domestic cattle to customers. You can taste domestic quality Japanese beef slowly in the private rooms. You can also have meals in a group in this chic and calm atmosphere. All-you-can-eat, course meals, or à la carte dishes are also available. As it is a large serving of meat, you can eat it to your satisfaction in just one dish. When tasting the Kuroge Wagyu Beef Sirloin (Japanese Black breed of cattle), we suggest you don't overcook it to taste the original umami flavour from the meat. Savour the excellent fat which is has a sweet taste and a soft texture. Be fully satisfied with this luxurious grilled meat which is a level above the usual fare.
Spot information
Spot name: YAKINIKU RIKI Shirasaki

Street address: 6F Otemae Bldg., 65 Minamimachi, Himeji, Hyogo Prefecture 670-0912

Access: 2-Minute walk from JR Himeji Station

[Survey] Traveling to Japan
Recommend