What to Buy as Souvenirs in Kobe? Here are 3 Souvenirs UNIQUE to Kobe!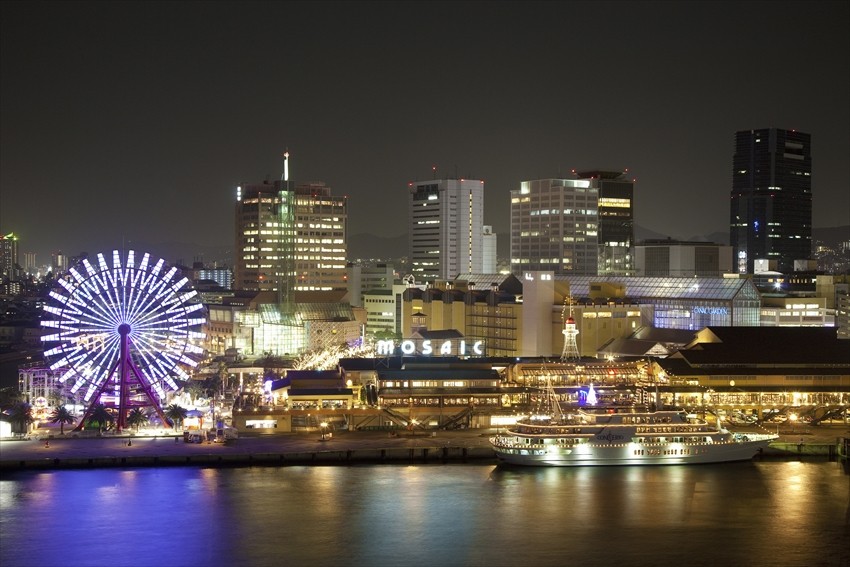 Kobe is a port town where you can find charming tourist spots such as Ijinkan and more. It is a town where not only tourist attractions but also cuisine and shops are gathered in one spot. In Kobe which could be called the centre of Hyogo Prefecture, many Hyogo's specialty are gathered and charming locally-produced goods are lined up. From edible goods to accessories, general goods and various souvenirs and local products, you can pick what you want to fit your purpose. Here are the local souvenirs we'd like to share with you!
Perfect as a Kobe Souvenir! We Recommend These Delicious Sweets
There are many stylish delicious confectionery in Kobe. But since there are so many types, it's always hard to decide which one to buy, but the one that we recommend is gaufre from Fugetsudo Kobe. It is a dessert where cream is sandwiched in between two round-shaped, thinly baked dough. Since Fugetsudo is a well-established confectionery shop founded in 1753, it became a go-to souvenir when people travel to Kobe. There are also many refined desserts other than the gaufre. In the JR Sannomiya station premises is the recommended place to shop for souvenir, Entree Marche Sannomiya Branch. They operate from early morning till late at night, the dessert lineup is great, and it's most suited for travellers to buy all at once. 
Spot information
Spot name: Entree Marche Sannomiya Branch (アントレマルシェ三ノ宮店)

Street address: 4-1-1, Nunobikicho, Chuo Ward, Kobe, Hyōgo 651-0097, Japan

Access: Direct access from the Sannomiya Station (JR Kobe Line)

You Can Experience Making Your Own Kobe Souvenir with Glass
There are many workshops in Kobe where you can have a glass-work experience. Among them, we will introduce a workshop that you can easily get to challenge yourself. In Kitano Meister Garden, there is a workshop called 'Little Craft Kobe' you can create a cute glass ball by closing up a glass work of your choice in a small sphere made of glass. There are more than 130 types of glass works prepared in the shop. Select two of the works ranging from animals, sea creatures and others, and arranged them. Adhere them inside the ball with special resin. This can be completed in 15 minutes to 30 minutes, so it is a craft which can be enjoyed easily even in a busy schedule. Try to make an unforgettable port town like Kobe in a glass ball here!

Spot information
Spot name: Little Craft Kobe (リトルクラフト神戸)
Street address: KITANO MEISTER GARDEN 210, 3-17-1 Nakayamatedori, Chuo Ward, Kobe, Hyōgo Prefecture 650-0004, Japan
Access: 10-minutes walk from Motomachi Station (Tokaido, Hanshin Line), 18 minute walk from JR, Hankyu, Hanshin Kobe-Sannomiya Station
Kobe's Traditional Handicraft "Arima Kago"「有馬籠」
The Arima Kago (Arima-brand basket) filled with a historical background are traditional handicraft products in Kobe. The baskets are created by knitting and braiding thinly-cut bamboo pieces by hand. There are various handicrafts, from high-end items used for tea ceremony, to everyday things like fruit baskets, it is famous as a souvenir of Kobe. The Bamboo-craft Arima Kago Kutsuwa in Arima Onsen is a workshop for craftsmen who make handicraft using Arima's high quality bamboo. Inside the store, you can buy or sell delicate bamboo crafts such as chopsticks, baskets, tea ceremony utensils, as well as see the techniques of bamboo craftsmen. Why not try visiting to see the professionals who are able to create handicraft from thick bamboo and knit a bamboo basket skillfully.

Spot information
Spot name: Arima Kago Kutsuwa「竹芸 有馬籠くつわ」
Street address: 1049 Arimacho, Kita, Kobe, Hyōgo Prefecture 651-1401, Japan
Access: 12-minute walk from Kobe Electrical Railway Arima Onsen Station (Arima Line) 
[Survey] Traveling to Japan
Recommend