The Best Hotels For You To Stay When Visiting Saitama in Japan
Saitama is located just above Tokyo, and you can easily move to Tokyo by JR Saikyo Line in about 30 minutes. Highly accessible and full of relatively affordable hotel, Saitama is a little known but good tourist destination for those who want to travel in nearby prefectures of Tokyo and Kanto Area. 
The Best Saitama Hotels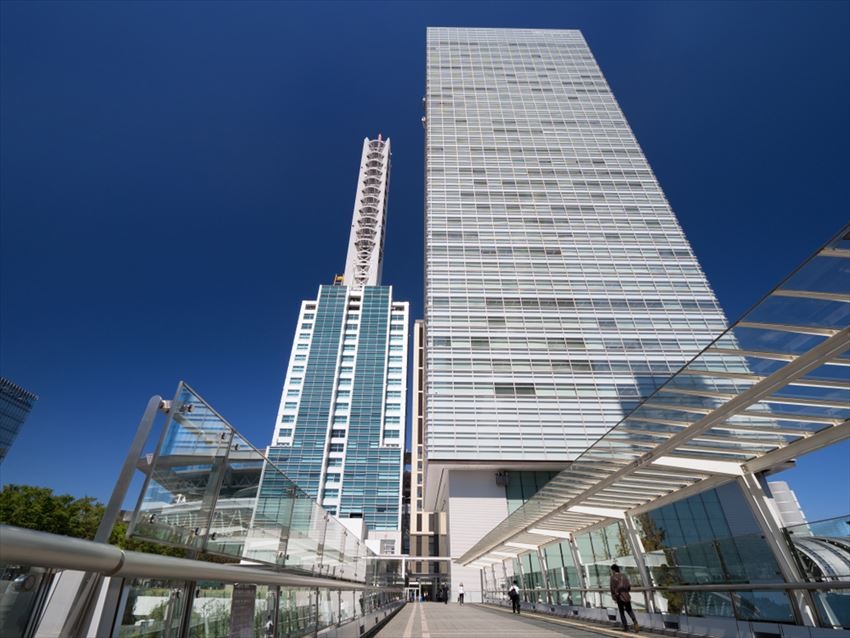 Hotel Metropolitan Saitama-Shintoshin
Spend your night at the Hotel Metropolitan Saitama-Shintoshin! Part of the JR Hotel Group, there are 157 rooms in this hotel. The hotel is convenient for tourists who want to reach famous attraction spots and public transport at a short time. Rated the best for couples and families, a night at the hotel is around 10,000 yen.
There are plenty of plans available at the hotel, from the long-stay plan to the early bird plan (book 30 days ahead), you can find one which lets you save more straight from their website.
Information
Spot name: Hotel Metropolitan Saitama-Shintoshin

Street address: 11banchi1 Shintoshin, Chūō-ku, Saitama, Saitama Prefecture 330-0081

Access: 2-minute walk from Saitama-Shintoshin Station.

Super Hotel - Saitama Omiya
At a low price, you can have a high quality hotel experience. Clean rooms, a television with local channels, free buffet in the morning, and hot drinks are available for free in the morning too. Services and facilities such as free wi-fi, public bath, free amenities for women are also provided. For those who are shy, there are also individual shower stalls in each room. Super Hotel is frequently visited by people who travel to Saitama for work reasons. As they have a wide selection of pillows for you to choose from, you can pick one that suits you and sleep well.
A night at the hotel costs around 9,000yen. If you're staying here as a couple, it's even more cost effective!
Information
Spot name: Super Hotel Saitama Omiya

Street address: 1-12-6 Sakuragicho, Omiya-ku, Saitama 330-0854, Saitama Prefecture

Access: 10 minute walk from Omiya Station.

Plaza Hotel Urawa
A hotel which is low priced, clean, comfortable and manned by friendly staffs, Plaza Hotel Urawa is great for budget travellers. There are supermarkets and convenience stores near the hotel, and there are restaurants, bowling alley and arcade in the hotel too. On the fourth floor, there is a manga corner. You can also do your laundry for free on the first floor laundromat. Additionally, the beds in the room are high density pocket coil spring beds, guaranteeing you a good sleep. Prices start from 7,000yen per night.
Information
Spot name: Plaza Hotel Urawa

Street address: 1-1-1 Shikatebukuro, Minami-ku, Saitama-shi, Saitama, 336-0031, Japan

Access: It is located next to Nakaurawa Station on the Saikyo Line.

Rafre Saitama Hotel
A night at the hotel starts from 6,676 yen for a single room. The sight from the rooms of this hotel is very pretty, and the rooms are quite wide compared to standard hotel room sizes in Tokyo. More facilities such as pool, jacuzzi and others are also available at a small fee. If you want to get into the jacuzzi, a swimsuit might be required depending on the hotel policy. A Lawson convenience store is located on the second floor, and the hotel is also near department stores and restaurants.
Information

Spot name: Rafre Saitama Hotel

Street address: 3-2 Shintoshin, Chūō-ku, Saitama, Saitama Prefecture 330-0081, Japan

Access: 9-minute walk from Yono Station. It is also within walking distance of the Saitama-Shintoshin station.

[Survey] Traveling to Japan
Recommend