The Hyogo Museum of Art Located in Kobe: Boasting an Overwhelming Number of Art Works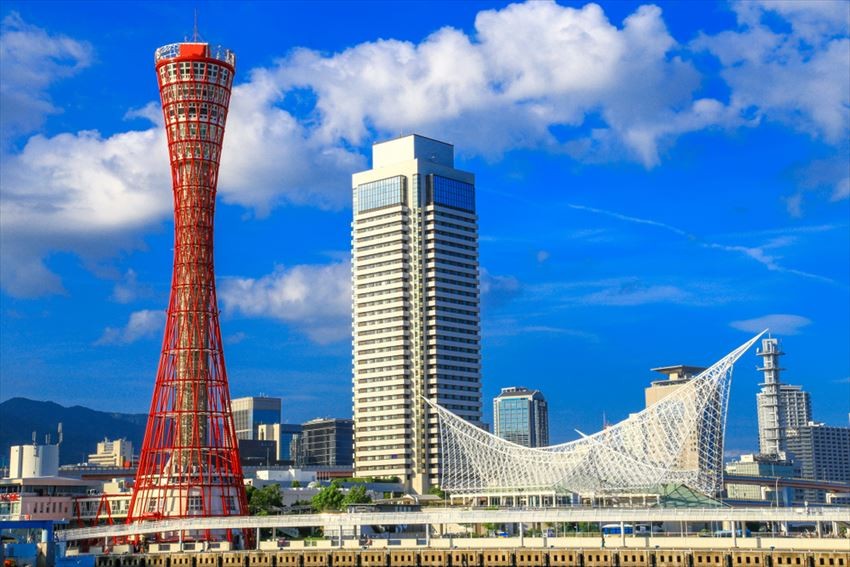 The Hyogo Prefectural Museum of Art in Kobe has a collection of modern and contemporary works by artists from Hyogo Prefecture, as well as works by well-known artists from overseas. Special exhibitions featuring a range of topics are also held regularly. The museum features include enjoyable spots, such as a museum hall where lectures and film screenings are held, and outdoor sculpture tours.
The Hyogo Museum of Art Holds About 9,000 Works 
The Hyogo Prefectural Museum of Art, located in the "HAT Kobe" area, which was developed in the east as a new city center of Kobe City, will sequentially introduce approximately 9,000 works from Japan and abroad, and features special exhibitions in addition to small exhibitions, which are held from time to time. There are many works such as sculptures and prints which have been selected as part of the core collection and exhibition, including Western, Japanese, and Hyogo-related paintings. The extensive collection of works by prominent international artists is a spectacular display. The museum is designed by Tadao Ando, one of Japan's leading architects, and features Ando's architectural uniqueness.
Spot information
Spot name: Hyogo Prefectural Museum of Art
Street address: 1-1-1 Wakinohamakaigandori, Chuo Ward, Kobe, Hyogo 651-0073

Access: 10 minutes on foot from Nada Station on the JR Kobe Line

Engraving Works by International Masters
Japan's modern sculptures were developed under the great influence of Rodin and other European sculptures, and after the war, new expressions influenced by various trends from foreign lands, have been produced one after another. Among the sculptures exhibited in the Hyogo Prefectural Museum of Art, in addition to the 19th-century masters such as Rodin, Bourdelle and Maillol, there are a large collection of spectacular works such as Alp, Zadkine, Gabo, Giacometti and Moore. In addition, works of Brancusi and Segal have been added, and the collection has been further enhanced. In addition, a wide range of works of representative Japanese sculptors have been collected and are displayed together with sculptures. Check out the many sculptures that show a unique look depending on the material and author.

Woodblock Prints of Famous Artists
The Hyogo Prefectural Museum of Art positions sculptures and woodblock prints from domestic and foreign artists as the pillars of the collection. As for overseas prints, the works of Goya, Manet, Klinger, Picasso, Kandinsky, Warhol, etc., which are indispensable to talk about modern print history, are included. Among the print works on display are the works of Ensor and many of Ernst's print works. In addition, the works of Japanese artists are well-stocked, including works that bring a new front to the landscape print tradition and many that have received international acclaim. Ukiyo-e is a famous type of Japanese print, but after Western art entered in modern times, various works were produced under the influence of it. You can enjoy a collection of masterpieces that trace the history of Japanese prints from modern to contemporary ages.

Exhibition of Hyogo-related Works
Among the Western and Japanese works, the museum features many painters born in Hyogo, as well as overseas works that are related to Kobe. How about enjoying works related to Hyogo Prefecture, such as the work of Japanese painter and Murakami Kadake, who is a representative of Hyogo?

Viewing Fee and Opening Hours
The fee for the exhibition is 500 yen for adults, 400 yen for college students, 250 yen for seniors 70 and up, and free for high school students and below. Special exhibition fees vary depending on the exhibition. Opening hours are from 10:00 to 18:00 (admission until 17:30). During the special exhibition period on Fridays and Saturdays, from 10:00 to 20:00 (admission until 19:30). The museum is closed on Mondays, New Year's Eve (December 31st) and New Year (January 1st). Please note that the museum will be closed during maintenance.

[Survey] Traveling to Japan
Recommend