Learn About Arima Hot Springs in Hyogo, Japan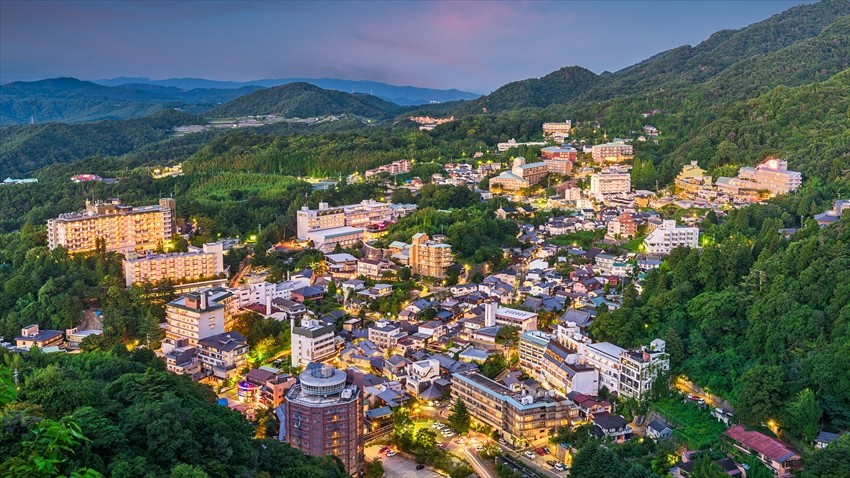 Arima Hot Springs in Kobe City, Hyogo Prefecture is said to be Japan's oldest hot springs. Visitors are soothed by the great quality of the gushing hot water. Access from Kobe city area is good, and it is full of tourists. After enjoying sightseeing in the city of Kobe, why not rest in the hot springs? 

 Arima Hot Springs, with its History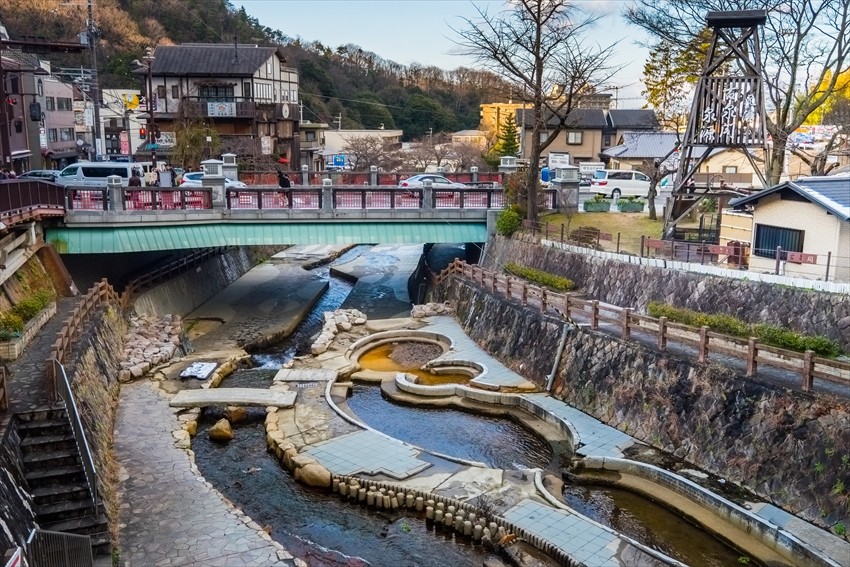 Arima Hot Springs is a very popular hot spring with good quality hot water. It is about 30 minutes by train from within Kobe city. The refined hot springs resort area is full of inns, hotels, restaurants and souvenir shops. Arima Hot Springs has varying spring quality called "Kinsen" and "Ginsen". "Kinsen" is a ferruginous sodium chloride-strong salty hot spring containing iron, which is a colorless and transparent hot water when it comes out, but it oxidizes to a reddish brown when it gets in contact with the air. Because of its salt, Kinsen is characterized as having a temperature-keeping effect after getting in. "Ginsen" is a carbon dioxide spring, remains transparent when it touches the air, and is said to be effective for various diseases.  

Spot information
Spot name: Arima Hot Springs 

Street Address: Arima-cho, Kita-ku, Kobe City, Hyogo Prefecture

Access: Get off at Shintetsu Arima Line Arima-onsen Station and walk approx. 5 minutes

Arima Hot Springs with Sake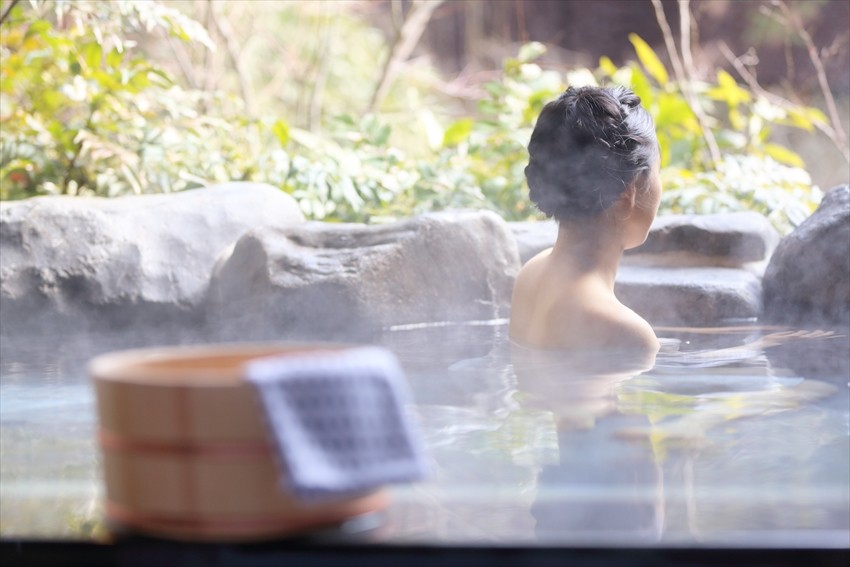 After enjoying the hot springs at Arima Hot Springs, why not quench your thirst with Arima-exclusive sake? This will be an introduction to "Sakeichiba", a bar with craft beer that can only be had at Arima Hot Springs, freshly squeezed sake, and delicious snacks to go with your sake. Within the liquor store-run "Sakeichiba", in addition to standing drink space, there is also a shop selling liquor such as sake, beer, Japanese whiskey and wine. The shop has a large variety of drinks. It has a variety of sake, starting from Hyogo's sake. How would you like to try delicious local sake from the bar that the liquor store runs?  

Spot information
Spot name: Sakeichiba

Street Address: 1645 Arimacho Kita-ku, Kobe-shi, Hyogo
About a 5 minute walk from Kobe Electric Railway Arima-onsen Station 
Recommended Souvenirs from Arima Hot Springs

There are a variety of souvenir shops in the hot spring town of Arima Hot Springs, with its tasteful atmosphere. Here are some recommended souvenirs from Arima Hot Springs. At famous historical hot spring, Arima Hot Springs, there are traditional crafts such as "bamboo ware" made as a tea-set and a "puppet brush" with a mechanism where a cute doll's face appears on the brush. Fine and delicate crafts make for perfect souvenirs. There are also foods such as "Tansan-senbei" which are made by dissolving wheat flour using carbonated water from Arima Hot Springs, and seasoned with sugar and salt, and wild vegetables taken from the surrounding mountains. You will definitely find something you want here. 

[Survey] Traveling to Japan
Recommend