A Carpet of Pink Flowers at Hitsujiyama Park Located in Chichibu in Saitama Prefecture, Japan
Chichibu Hitsujiyama Park is famous for their moss pink hills and cherry blossoms in Spring. They are so numerous you'll literally be in a flower field, surrounded by multi-colored phlox flowers in all around you.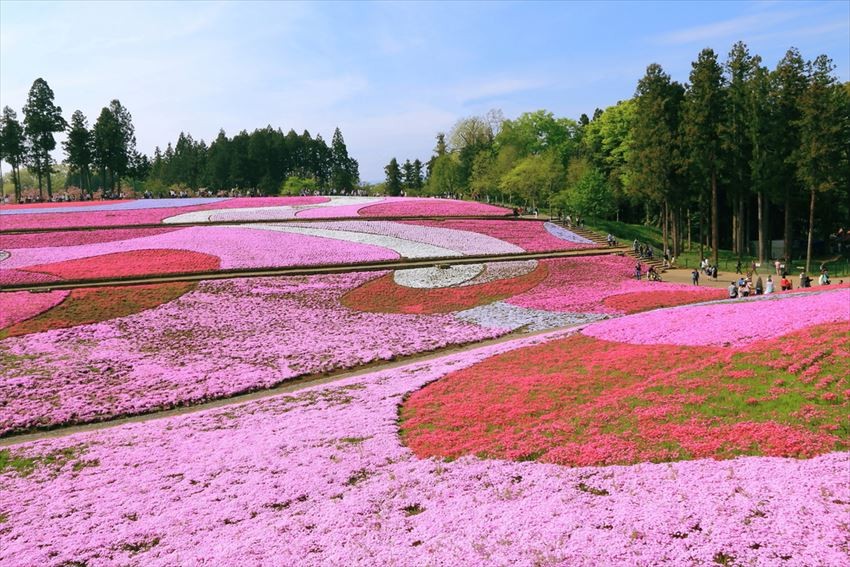 Chichibu Hitsujiyama Park Events
Shibazakura Matsuri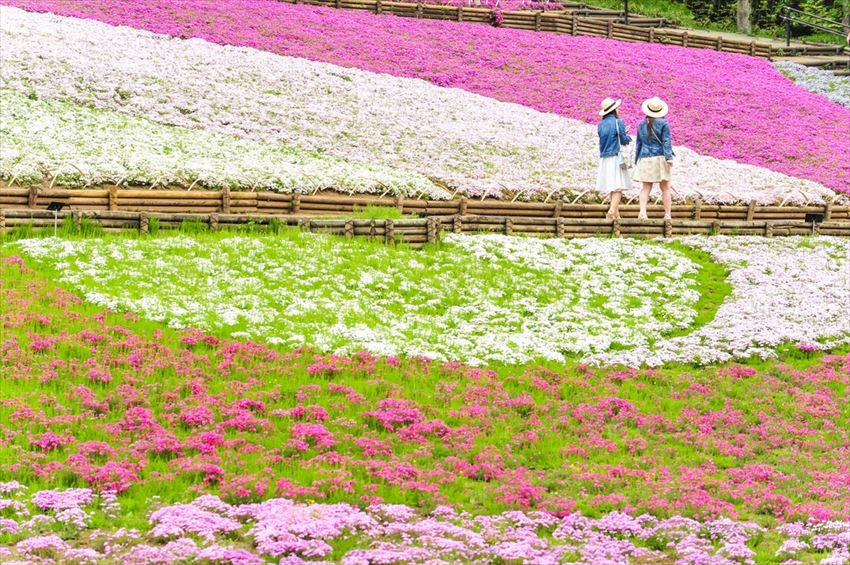 More than 400 thousand flowers bloom in the park when it's Spring. The Festival itself starts on 13th April and ends on 6th May. The flower fields and cherry trees bloom from the middle of April till early May. Sometimes the cherry blossoms bloom a little late, in the early May.
If you planned to visit the park a few months earlier, the Adonis flowers, a bright yellow bloom in the wild from late February to mid of March.
Chichibu Hitsujiyama Park Hours
The Chichibu Hitsujiyama park is open from 8.00am to 5.00 pm, and the admission fee is 300 yen. You can easily spend one hour or two at the park.
Information
Spot name: Hitsujiyama Park, Chichibu

Street address: 6360 Oyama, Chichibu, Saitama Prefecture 368-0023, Japan

Access:A 20-minutes walk from the Seibu-Chichibu Station.

Other Places to Visit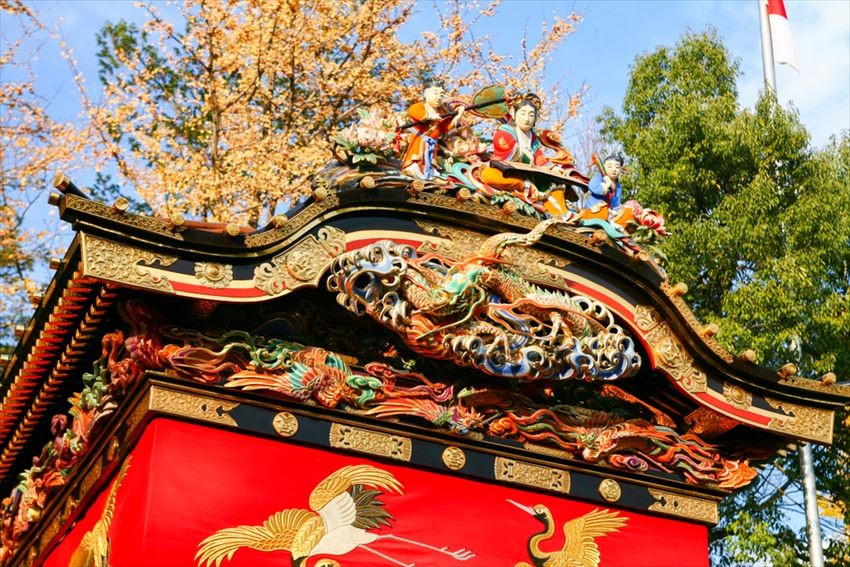 Besides events in the park, you can also participate in the yearly events in Chichibu such as the Chichibu Night Festival which takes place in December if you're visiting in winter. The Chichibu Night Festival is where you can see beautiful floats with lanterns being carried, and also a firework display. It is almost as famous as the Gion Matsuri and Hida Takayama festival.
Information
Spot name: Chichibu Night Festival

Street address: 1 Chome-16 Nosakamachi, Chichibu-shi, Saitama-ken 368-0033, Japan

Access: Right on the streets outside the Seibu-Chichibu Station and Chichibu Station. 

[Survey] Traveling to Japan
Recommend