Sorakuen Garden in Kobe, Hyogo: a Harmony between Japanese Garden and Western Style Building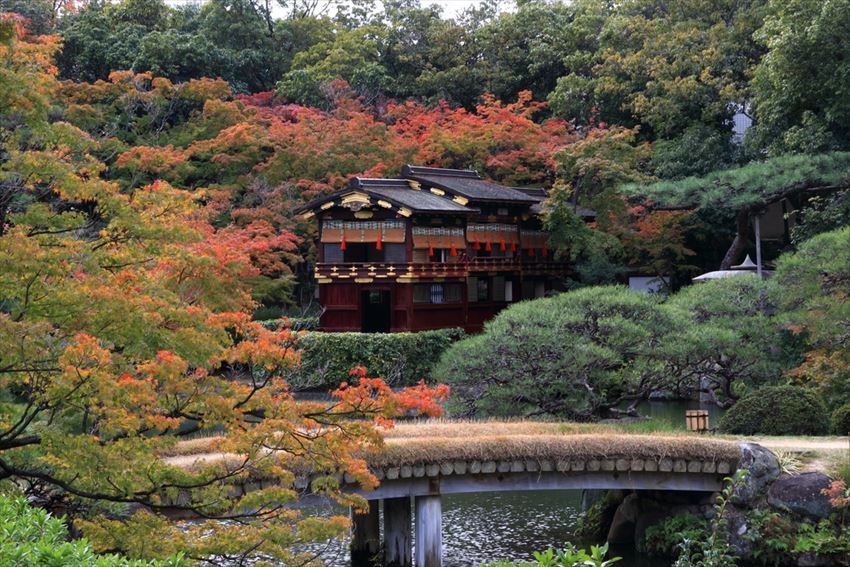 Sorakuen Garden is a garden located in Chuo Ward, Kobe City, Hyogo Prefecture. Within the garden, besides just the Japanese garden, there are things such as Western architecture built during the Meiji period, which matches well with the Japanese atmosphere. Known as a famous azalea spot, it offers spectacular views. This will be an introduction to some recommended places to visit in Sorakuen Garden and accessibility.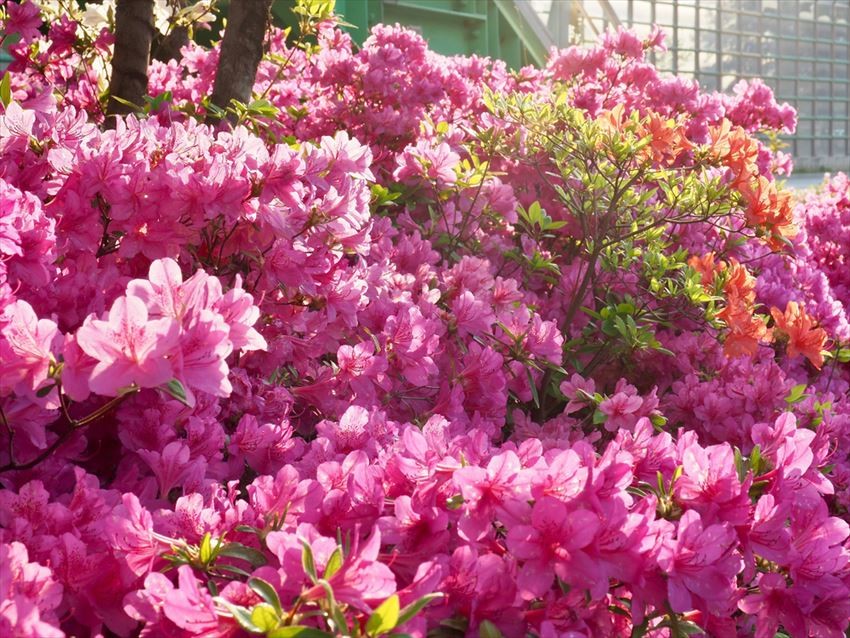 Sorakuen Garden: Where Japanese scenery and European architecture Harmonize 

Sorakuen Garden began construction as a businessman's home garden at around 1885 and was completed in 1911. It came in possession of Kobe City in 1941 and is now open to the public. The Japanese garden is within a site of about 20,000 m², and is landscaped with a style called "Chisen Kaiyushiki". This style of Japanese garden features an artificial pond in the center, and you can enjoy the view of the garden while walking around the pond. With Japanese gardens that use Chisen Kaiyushiki, you are able to see the waterflow and waterfalls across the stone bridge.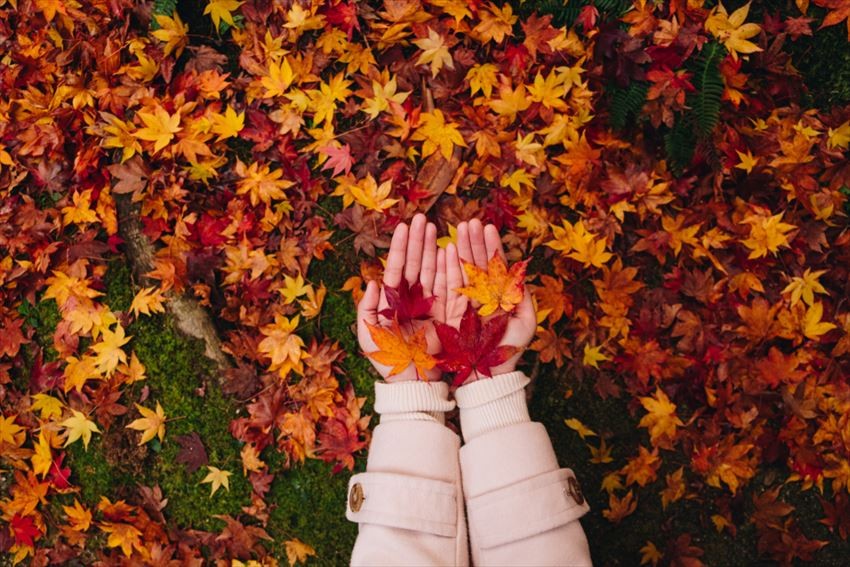 How to enjoy Sorakuen Garden throughout the Four Seasons 

With the Sotetsuen Garden, the big camphor tree that is around 500 years old, the azaleas that bloom in the spring, the autumn leaves, etc., you can enjoy the wonderful scenery of each season. In addition to stone bridges and artificial waterfalls, the Japanese garden Sotetsuen also has a plaza, created under Western influences. The solid main gate, European architecture, and tea rooms all suite the garden landscape well. You can also taste matcha at the tea ceremony (for a fee) during the period when the azalea is in full bloom and the chrysanthemum flower exhibition is held.   

Spot information
Spot name: Sorakuen Garden 

Street Address: 5-3-1 Nakayamatedori Chuo-ku, Kobe-shi 
Access: Get off at Kobe Municipal Subway Seishin-Yamate Line, Prefectural Office Station, approx. 5-minute walk from there. 
Access to Sorakuen Garden

Sorakuen Garden's nearest station is the Prefectural Office station on the Kobe Municipal Subway Seishin-Yamate Line. The following are directions from Sannomiya Station, a hub station in Kobe. First, go to Kobe City Subway's Sannomiya Station. It is about a 2 minute walk from JR Sannomiya Station to the subway Sannomiya Station. Take the train headed to Seishin-Chuo on the Seishin-Yamate Line, and get off at Prefectural Office station. You will arrive in 2 minutes. From the station, Sorakuen Garden is about 5 minutes on foot. If you're headed from Meriken Park or Kobe Harborland, it is recommended to head from JR Kobe to Sannomiya Station. 

Sorakuen Business Hours 

Sorakuen Garden's business hours are from 9:00 AM to 5:00 PM and admission goes until 4:30 PM. Admission fee is 300 yen for adults and 150 yen for elementary and junior high students. It's regular day off is Thursday. If the regular day off is a public holiday, it will be open on that day, and closed the next. It is closed every year for six days from December 29th to January 3rd. Sorakuen Garden operates with no days off during the period which the azalea is in full bloom (every year from late April to the beginning of May), as well as the period the chrysanthemum exhibition is held (from October 20 to November 23).      

[Survey] Traveling to Japan
Recommend