Hiroshima Peace Memorial Park In Japan – A Past To Remember For A Future
Hiroshima Peace Memorial Park contains things with lots to think for, from the disaster to deadly weapon, and even a brighter future; Hiroshima Peace Memorial Park had a number of remains that was left after the atomic bomb during the World War II, to tell the people about the danger of nuclear weapons, and for the future that is better.
About Hiroshima Peace Memorial Park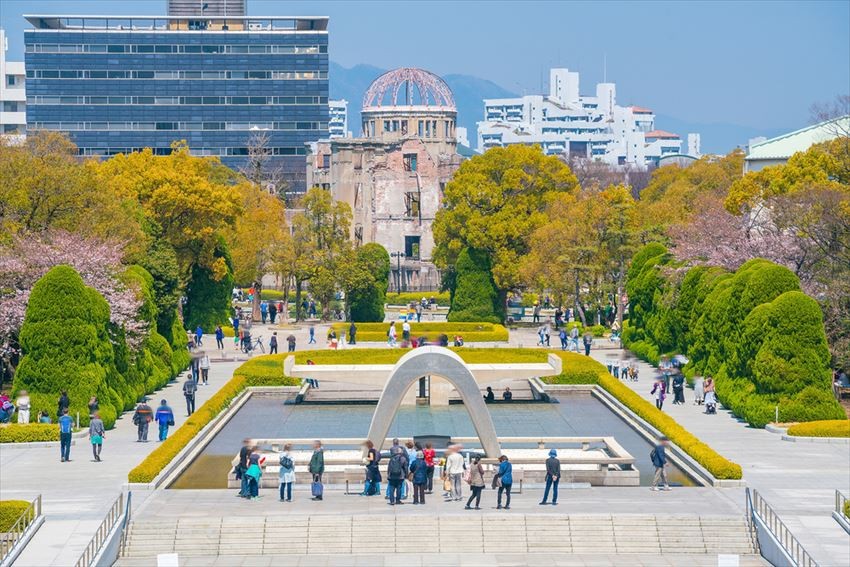 Hiroshima Memorial Peace Park is the place where the atomic bomb was dropped during the final stage of World War II at 8:15 AM on August 6, 1945. Before the incident, it was a political and commercial part of the city; hence it became the target by the Allied Forces. But now (after the bombing) it was decided to not be redeveloped and it remained to be a peace memorial facility.
Every year, on August 6, from 8 AM to 8:45 AM, Hiroshima holds the Peace Memorial Ceremony at the park area, which to console those who have lost their lives to the atomic bombing, and to rise up their heads and wishing for the abolition of the nuclear weapons, as well as hoping for a better eternal world peace.
Museum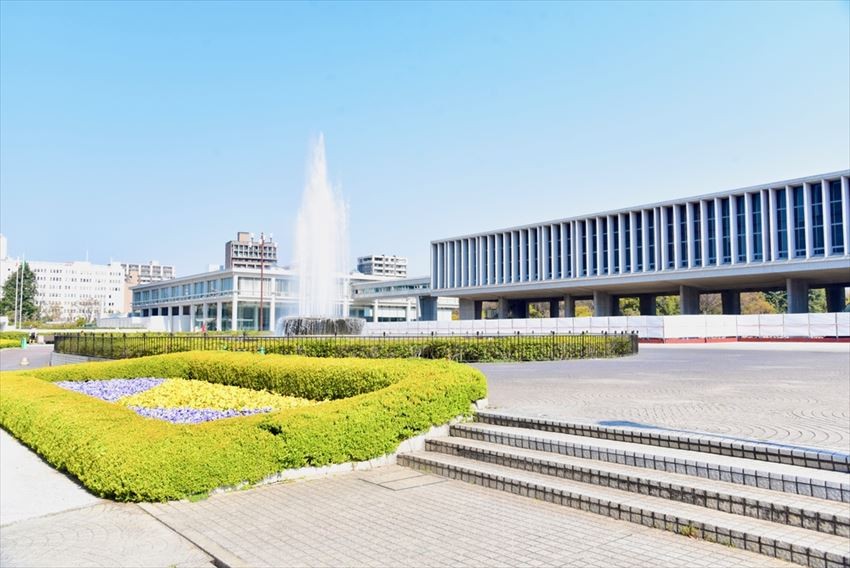 At the south part of the park is the Hiroshima Peace Memorial Museum. The Museum consists of two building: first is the Main Building, which is currently undergoing renovation works, and is scheduled to reopen in spring of 2019; and second, the other one is the East Building, which features permanent exhibitions.
The museum aims to educate people about what had happened to Hiroshima during the bombing, the danger of nuclear weapons, and Hiroshima's vision to create a peaceful world.
Hotel Park Side Hiroshima Peace Park
If you are looking for a place to stay near the Hiroshima Memorial Peace Park, the drop by the Hotel Park Side Hiroshima Peace Park. The Hotel is located at quite a strategic location, between the Hiroshima Memorial Park and the Hiroshima Downtown area. And given that it is within short walking distance to and from the tram station, makes it even more convenient should you want to roll around Hiroshima.
Spot name: Hotel Park Side Hiroshima Peace Park

Street address: 2-6-24, Otemachi, Naka-ku, Hiroshima-shi, Hiroshima 730-0051, Japan

Access:


3-minute walk north of Fukuromachi Station
5-minute walk southwest of Hondori Station
7-minute walk south of Genbaku Dome-mae Station
Opening Hours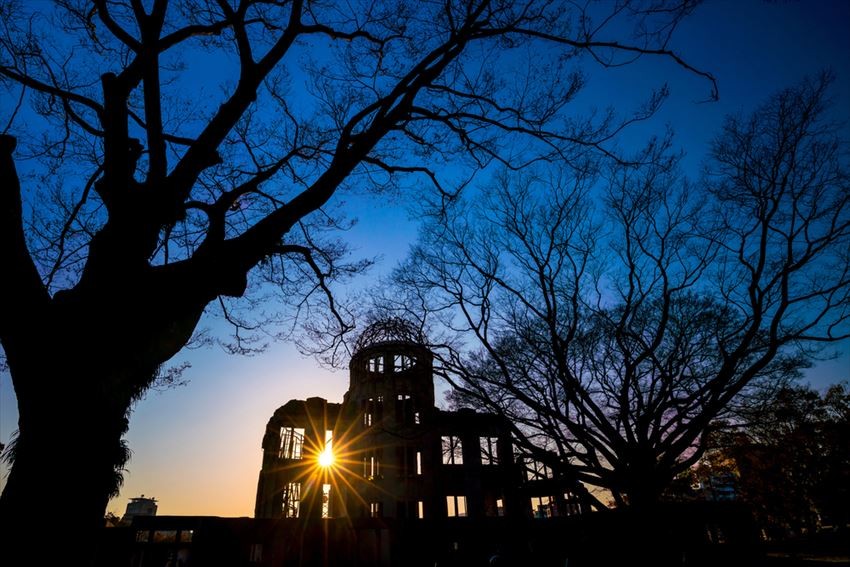 The Hiroshima Memorial Peace Park is opened 24 hours and all year round, but the Hiroshima Peace Memorial Museum commonly operates between 8:30 AM to 6 PM. Depending on seasons, it might close for 1 hour later or earlier. On August 5 and 6, the museum will be closed even later at 8 PM. The Museum only is not in business on December 30 and 31.
Spot name: Hiroshima Peace Memorial Park (Hiroshima Peace Memorial Museum)

Street address: 1-2 Nakajimacho, Naka-ku, Hiroshima-shi, Hiroshima-ken 730-0811, Japan

Business Hour:


Mar-Jul, Sept-Nov: 8:30 AM to 6 PM (last admission: 5:30 PM)
Aug: 8:30 AM to 7 PM (last admission: 6:30 PM)
Dec-Feb: 8.30 AM to 5 PM (last admission: 4:30 PM)

Admission Fee:


Adult: 200 yen (around RM8)
High school students: 100 yen (around RM4)

Access:


5-minute walk east of Fukuromachi Station
7-minute walk northwest of Chuden-mae Station
7-minute walk south of Genbaku Dome-mae Station
9-minute walk southwest of Kamiyacho-nishi Station
8-minute walk west of Hondori Station
[Survey] Traveling to Japan
Recommend