3 Kinosaki Hotels Where You Can Experience A Lavish Hot Spring And Japanese Meal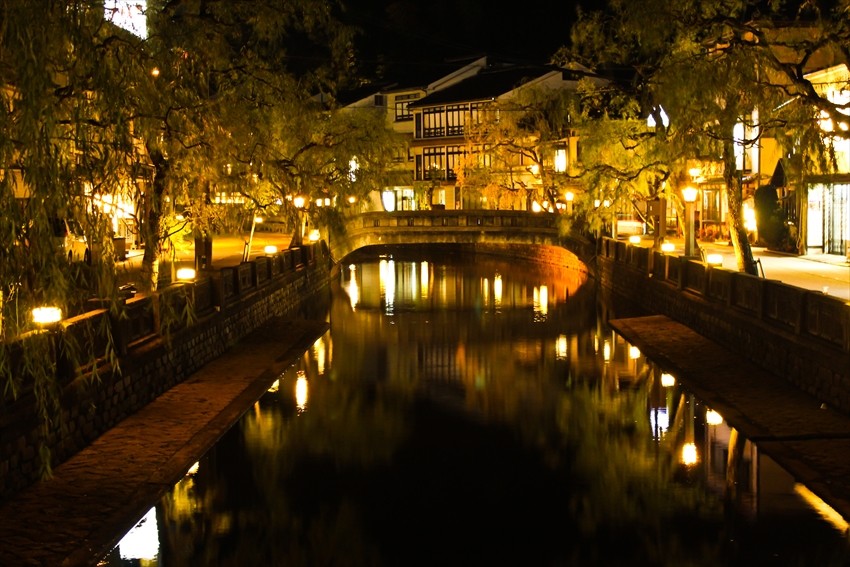 Kinosaki Onsen in Hyogo Prefecture is one of the best hot spring towns in Japan with a history of 1,400 years. Many tourists from around the world visit, and walk around the hot spring town in a yukata. Join an Onsen tour to enjoy each of the seven public baths in Kinosaki Onsen. Here, we introduce the charm of Ryokan in Kinosaki onsen town where you can enjoy outdoor hot spring.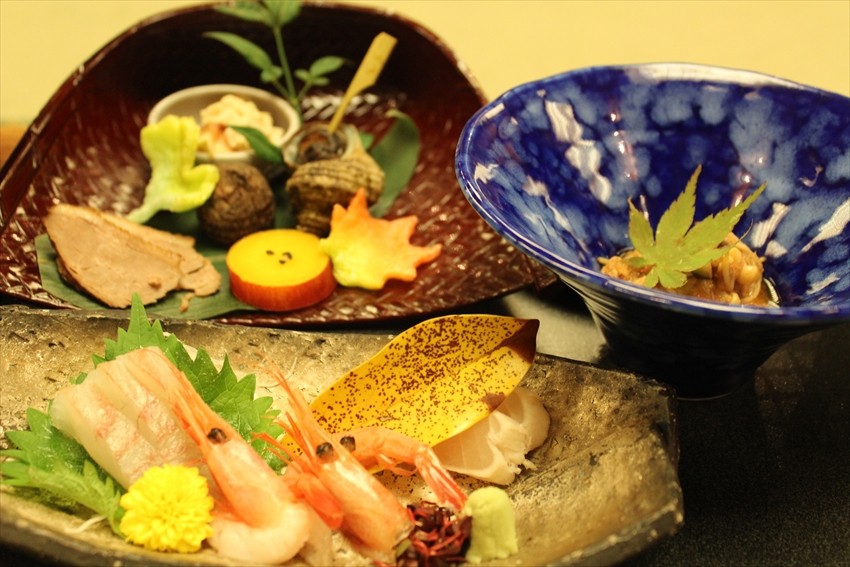 Lighting Effect of Lamps Beautify These Japanese Gardens of Kagaribi no Yado Oonishiya Suishouen
Not only is there a beautiful Japanese garden, the rooms are lighted with flames from the steel cage lanterns, and the light from the warm fires creates a good atmosphere. Both Japanese rooms and Western style rooms are available. The Japanese-style room has a good view of the garden. The Western-style room is a comfortable room which is suited for a business setting. Kaiseki dishes made with seasonal seasonal ingredients are served here. You can taste course meals which have Tajima beef or the crab meat in winter. Please have your fill of the fresh seafood and mountain ingredients. There are two baths. The public baths in the inn is large and scented with Shiraki incense, and there is also an outdoor bath where can enjoy the views of the seasons. You can go out to the spa town in a Yukata to visit the hot springs outside.
Spot information
Spot name:

Kagaribi no Yado Oonishiya Suishouen



Street address: 1256 Kinosakicho Momoshima, Toyooka, Hyōgo Prefecture 669-6102, Japan

Access: By bus it's 5 minutes from Kinosaki Onsen Station

An Inn Proud Of The Meals Served To Guests [Ryori Ryokan Yoshiharu]
A small inn with a good reputation for being friendly. To provide you a relaxing time, guests under the age of 12 are not allowed to stay here. The hotel has 7 Japanese rooms. There are rooms with toilets attached and there are some rooms with shared toilets. For dinner, kaiseki dishes made of beautiful hand-picked ingredients are served. You can enjoy local foods and seafood dishes such as Tajima beef and crab. Guests can enjoy their meal in the private room. There are two free baths which you can reserve in the hotel. Plus, you can dip in fresh hot spring which came straight from the water source at the hot spring bath.

Also, it is conveniently located within walking distance from the inn, a hot spring bathing bath. Please wear a Yukata rented out by the inn, and enjoy seeing the outside hot spring.
Spot information
Spot name: Ryori Ryokan Yoshiharu

Street address: 180 Yushima, Kinosakicho, Toyooka 669-6101, Hyogo Prefecture

Access: A five-minute walk from Kinosaki Onsen Station (Sanin Main Line)

A Historical Lodging [Mikiya (三木屋)]Where Cultured People Stayed
A luxury inn which was established 300 years ago. This Japanese inn is connected with the Japanese writer Shiga Naoya who stayed here while he was writing his masterpiece. Besides him, many famous cultured Japanese people have also stayed at this historical inn. The inn is a wooden building built in 1927 and it is also registered as a national tangible cultural property. The rooms are tastefully furnished with Japanese sensibilities, and there are Japanese and Western rooms. There are also special rooms such as high-quality rooms where one admire the Japanese gardens, the guest room used by Naoya Shiga, spacious rooms with a wide view. Meals are prepared using seasonal ingredients, kaiseki cuisine with a unique seasonal flavour. You can taste luxurious ingredients such as Tajima beef and crabs with local seafood and fresh ingredients from mountains. There is a large public bath and a private bath facility in the hotel which you can reserve. Take a walk in the spa town in a yukata as it is walking distance of the open air bath facility outside.

Spot information
Spot name: Mikiya (三木屋)

Street address: 487 Kinosakicho Yushima, Toyooka 669-6101, Hyogo Prefecture

Access: A 15-minute walk from Kinosaki Onsen Station (Sanin Main Line)

[Survey] Traveling to Japan
Recommend