3 Hotels You'd Like To Pin Down If You're Visiting Kobe in Japan
In Kobe, you can find  so many tourist spots such as Chinatown, old foreign settlements and western-style settlements. There are hotels where you could have various view of Mount Rokko and Kobe bay. Besides that, hotels where you could admire the beautiful night views, hotels which serve a delicious breakfast, reasonably priced hotels and more are available. We'd like to share several hotels with good access to Kobe,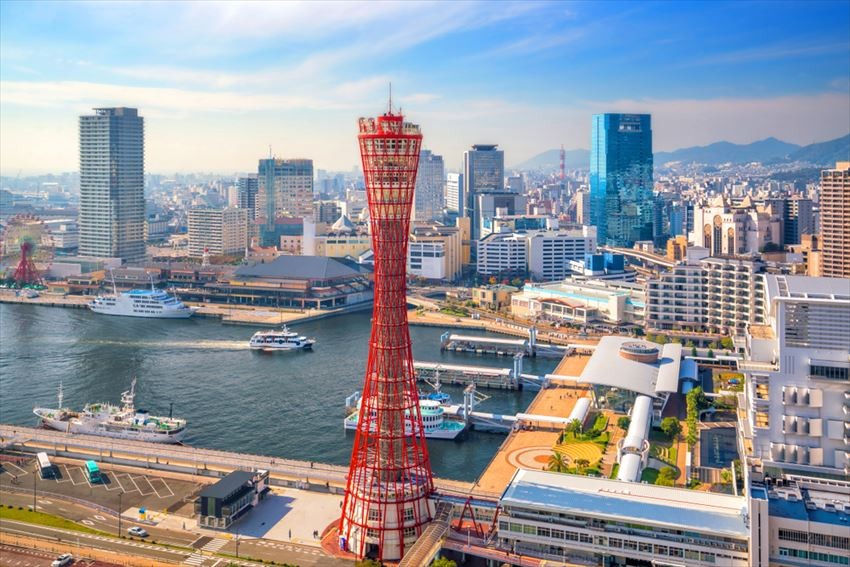 Classic-styled Rooms at Hotel Piena Kobe
The Hotel Piena Kobe is located in a convenient place for people who will be sightseeing in Kobe because it is in the walking distance to Sannomiya, Shin Kobe and even Kobe Kitano Ijinkan. Their guest rooms are simple and comfortable. Additionally, we recommend their classic-styled rooms with Italian furniture, wallpaper, and curtain where you can relaxingly past your time. There are also wide rooms with extra space suitable for families and group travelers. The breakfast buffet menu features pot-au-feu and roast beef as their main dishes. Please enjoy a tasty meal while tasting the local vegetables slowly.

Spot information
Spot name: Hotel Piena Kobe

Street address: 4 Chome-20-5 Ninomiyacho, Chuo Ward, Kobe, Hyōgo Prefecture 651-0093, Japan
Access:Take the JR Train to Sennomiya Station, head to the location towards the west, third exit. It is 1 minute walk away.
Kobe Hotel, A Hotel Convenient for Travellers
The b kobe is located within walking distance of Kobe's Sannomiya area, which offers you easier access to facilities and restaurants near the hotel. Access from Shinkansen's Shin Kobe Station and Kobe Airport is also good. The hotel is located in a quiet area, a short distance away from downtown where the station is centered, so you can unwind here slowly. About 5 minutes on foot from the hotel, you can explore the Chinatown (Nankinmachi), an old settlement where fashionable shops are. The room designs are stylish and modern. By picking a twin bedroom which is spacious, you can choose either rooms with shower booth and bathtub. You can have freshly brewed coffee for free, making it easy for you to pass your time at the hotel.

Spot information
Spot name: the b kobe hotel
Street address: 2 Chome-11-5 Shimoyamatedori, Chuo Ward, Kobe, Hyōgo Prefecture 650-0011, Japan
Access: From the Sannomiya Station, take the Western Exit No.3 and walk for one minute to reach the hotel.
Hotel Okura Kobe Which Has A Pleasant Space And A Beautiful View
The 35 stories high Hotel Okura Kobe is located at Kobe's waterfront. It's a great location where the vast ocean spreads out in front of you, giving you a sense of freedom. Access to the sightseeing spots which represent Kobe such as "Nankinmachi" in Chinatown and former foreign settlement is also excellent. The guest rooms are simple and elegant. A comfortable space in rooms are prepared. From the guest room window, you can enjoy the beautiful night view of Kobe. In the hotel, there are a variety of restaurants such as French cuisine, Chinese cuisine or Teppanyaki. The french toast for breakfast is also exquisite.

Spot information
Spot name: Hotel Okura Kobe
Street address: 2-1 Hatobacho, Chuo Ward, Kobe, Hyōgo Prefecture 650-8560, Japan
Access: 10-minute walk from the Motomachi JR Station
[Survey] Traveling to Japan
Recommend