Kobe Beef from Japan is a Must-Taste Food At Least Once in Your Life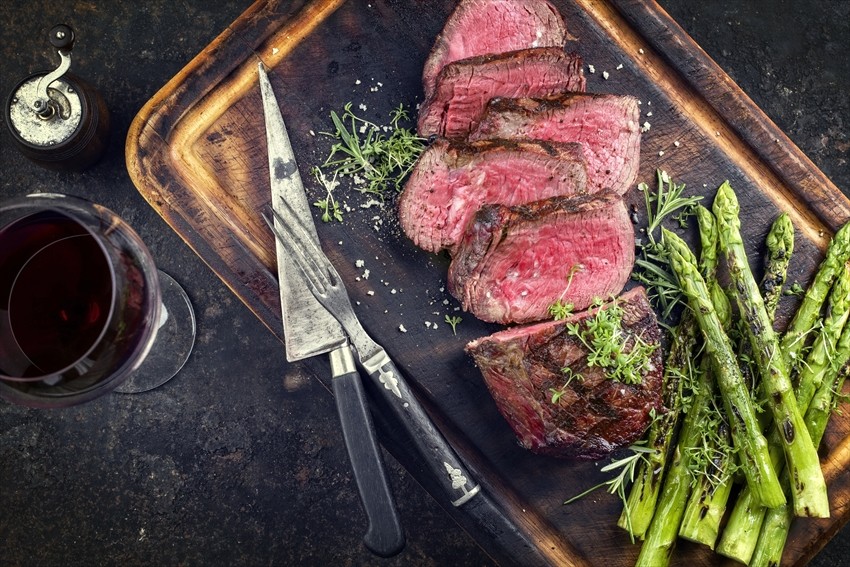 "Kobegyu", also known as "Kobe Beef", is a brand-name beef that holds its worldwide popularity in pride.  Only beef that passes a certain high standard can be called Kobe Beef.  It is characterized with the kind of quality that lets the delicate fat melt in your mouth, with an elegant, subtle sweetness.  How would you like to go to Kobe, home to Kobe Beef, to have a taste of the best meat? 

What is Kobe Beef?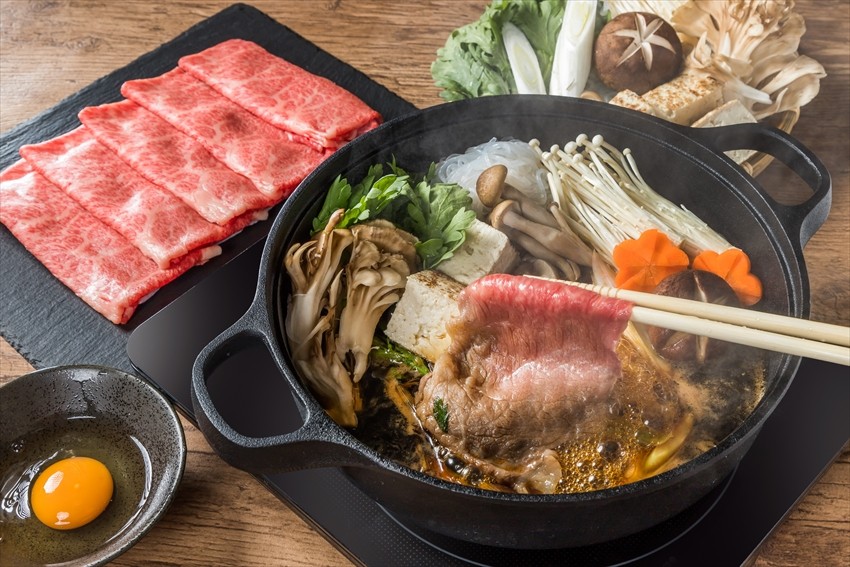 "Kobegyu" is a brand name that can be used when meat from the Japanese black cattle breed "Tajima Cattle Strain" from the Hyogo prefecture, passes a certain standard. It is one of Japan's three major beef, and is a brand beef well-known throughout the world as "Kobe Beef".  As proof of being Kobe Beef, it is engraved with Hyogo prefecture's seal which is chrysanthemum japonense flower. 

Variegated Dishes proficiently using Kobe Beef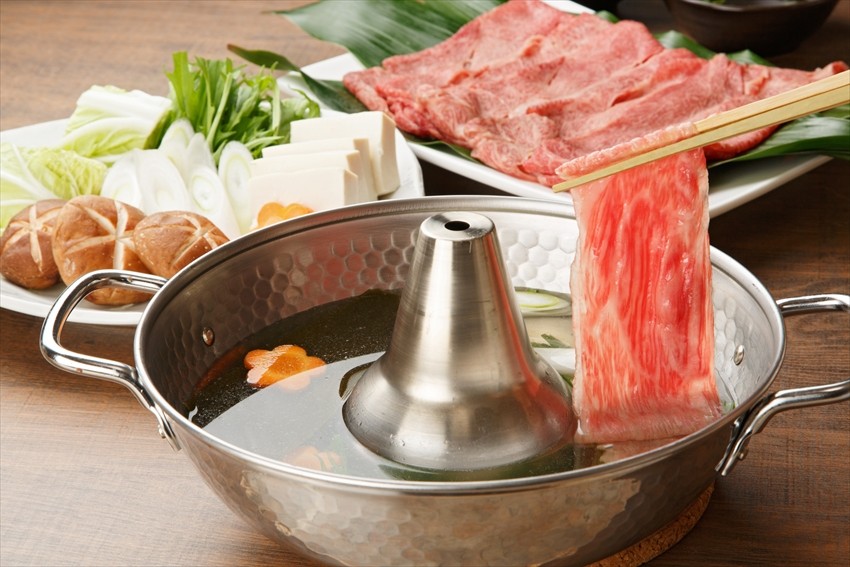 In Kobe, there are many variegated restaurants using Kobe Beef.  Various shops are available, such as affordable barbecue restaurants and luxury teppanyaki shops.  If you want to eat at an affordable price, the lunch menu is recommended.  At reasonable prices, you can have a taste of Kobe Beef within dishes such as steak, domburi bowl, Hamburg steaks, sukiyaki, shabu shabu, etc.  If you want to fully enjoy Kobe Beef's specialty of "fine-grained marbled meat", a thick slice of steak is the way to go.  Having high quality marbled meat at a teppanyaki restaurant with a good atmosphere is recommended.  How would you like to taste exquisite Kobe Beef from a restaurant of your choosing? 

High-quality Japanese Beef: Kobe Beef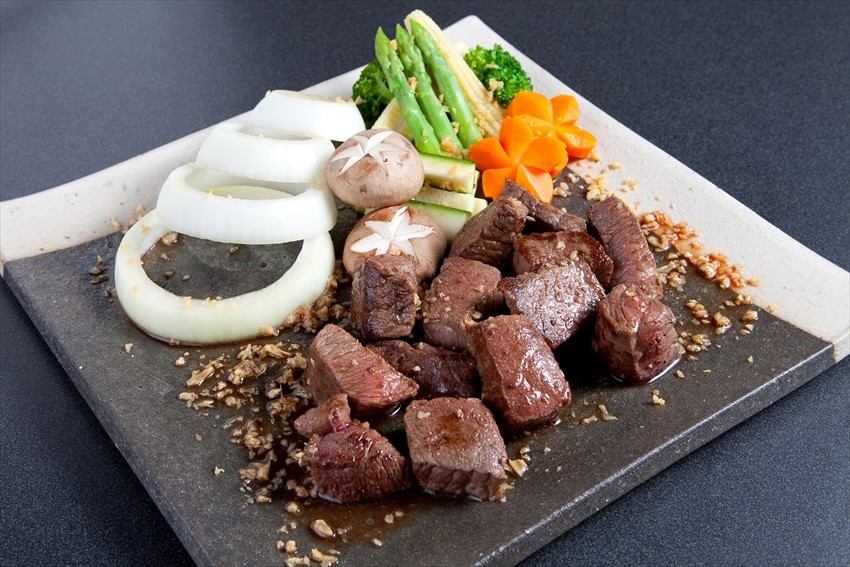 Kobe Beef has received praise from throughout the world.  With the definition of "Japanese Beef" being very strict, only 4 traditional Japanese kinds of beef can be characterized as "Wagyu", or Japanese Beef.  The Wagyu breed have been selectively bred since old times, and its high quality continues to be inherited.  For this reason, the delicateness and smell of Wagyu beef has been well received worldwide and has established a firm status. 

Kuroge Wagyu Beef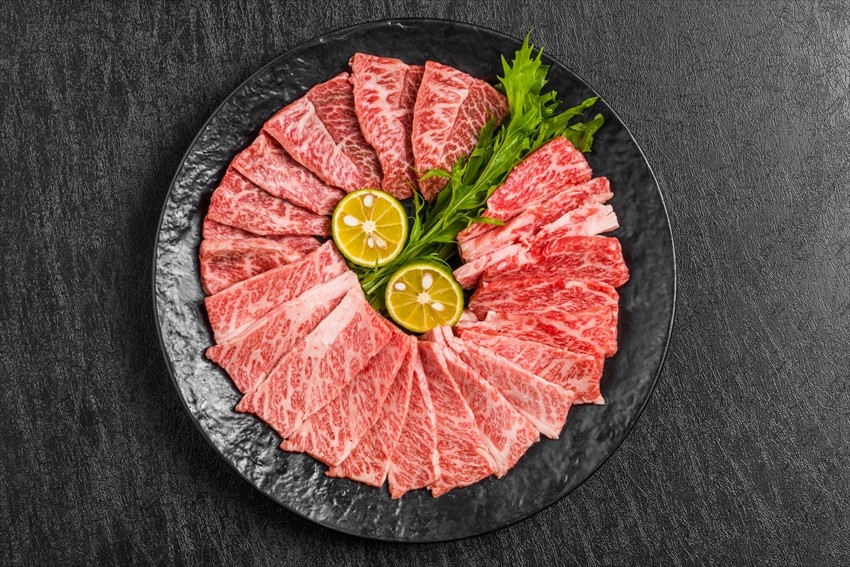 Among the four that are said to be good quality meat, Kuroge Wagyu (Japanese Black Cattle) is considered to be the best, because of its high-quality meat with its genetic characteristics, condition of fat, meat color, firmness, etc.  The meat of Kuroge Wagyu has a glossy texture, its lean meat is nice and firm, and is smooth on your teeth.  "Sashi", a delicious fat blended into the lean body, gives the meat a mild taste that is so soft it melts in the mouth.  This flavor and tenderness are the biggest selling points of Kuroge Wagyu beef, winning over other kinds of beef.  Due to differences in the breeding environment, drinking water, food, etc., the quality of meat from the cattle is changed drastically, and has a variety of characteristics.  The delicious taste of Kuroge Wagyu helped spread fattening of cattle throughout Japan, where depending on where the cattle is raised, the quality of meat can hold a variety of attributes, and each place with its own version of Kuroge Wagyu.  Brand beef such as Kobe beef, Hida beef and Miyazaki beef are all Kuroge Wagyu fattened differently unique to each region, and you can taste the distinctiveness of each brand.

A Superb Burger utilizing Kobe Beef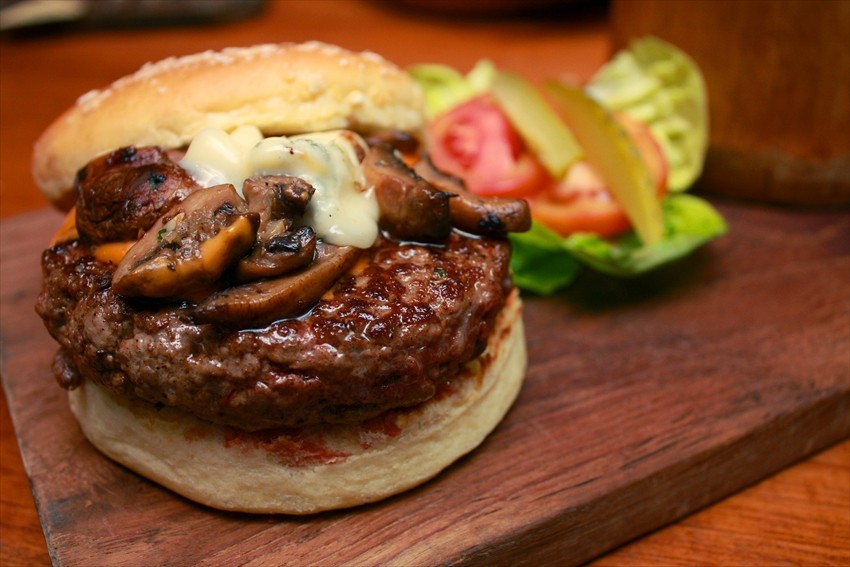 When talking about delicious hamburgers in Kobe, you can't go without mentioning a hamburger with plentiful Kobe Beef for its patty.  At Kobe, you can enjoy a superb hamburger, unique to the place.  At "WANTO BURGER", you can choose between Kobe beef and Kuroge Wagyu, with the buns, bacon, pickles, mustard, and mayonnaise all being handmade, with no additives.  They offer hamburgers that are easy on the body.  Patty seasoned with minced, fresh beef seasoned with just black pepper is a dish you would want to taste at least once.  On top of that, there is also a beef hamburg steak using 100% Kobe beef.   There are a variety of menus you can choose from.

Spot information
Spot name:  WANTO BURGER

Street Address:  Fukuyasu Building 1F, 3-10-6 Shimoyamatedori, Chuo-ku, Hyogo Prefecture
Access: 10 minute walk from Sannomiya Station and Motomachi Station
Taste Kobe Beef Steak at a Restaurant with a Great Atmosphere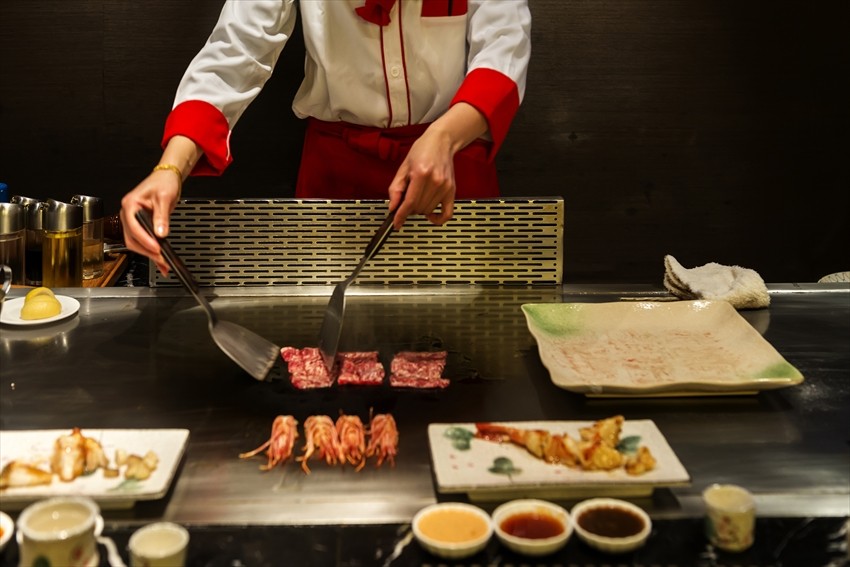 There are many stores in Kobe where you can enjoy the steak of Japan's leading brand beef, "Kobe beef", within well-established steakhouses, famous restaurants within hotels, etc.  With stores that have various features, such as a teppanyaki restaurant where the chef will cook in front of you and a store that offers a variety of wines to go with your steak, you have many choices to suit your preferences.  "Wakkoqu" (Kitanozaka store) is a brick-built high-grade steak restaurant with a great atmosphere.  Course dishes with hors d'oubre, soup, and dessert are cooked and served in front of you.  A5 Kobe beef is aged for about 3 weeks, and offer the best meat.  You can taste good, high quality meat steaks at Wakkoqu.

Spot information
Spot name:  Wakkoqu KOBE-Beefsteak Kitanozaka
Street Address: Hillside Terrace 1F, 1-22-13 Nakayamatedori, Chuo-ku, Hyōgo Prefecture
Access:  10 minute walk from JR Sannomiya Station
[Survey] Traveling to Japan
Recommend