What Kind of Souvenirs Should You Buy in Osaka?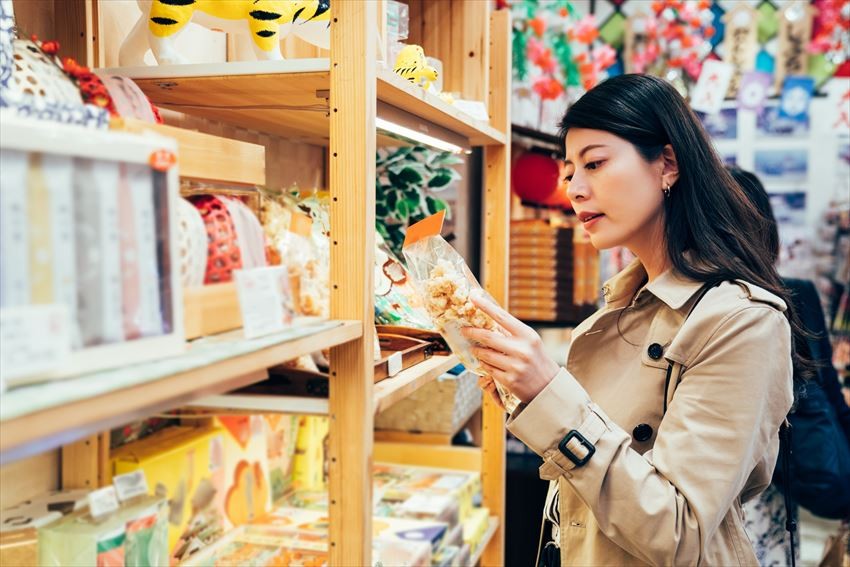 Osaka is a city where you can enjoy gourmet foods with lots of individuality. Popular souvenirs include various delicious items, such as sweets and snacks. Since there are many choices, from classic souvenirs to characteristically "Osaka" items, you can shop for your favorite! Let's take a look at some of the recommended souvenirs of Osaka.
Souvenir Shopping Around Osaka Station
Umeda Area Around Osaka Station
Because of its great accessibility, the Umeda area is especially convenient for shopping. Various shops concentrated around Osaka Station around offer standard items, as well as treats such as the many classic sweets and trendy sweets in the food department of department store basements.
Osaka Minami Area

Osaka is a place where you will come across miscellaneous goods that make for fun and unique souvenirs. At the station you can find "Kiosk," where you can easily purchase souvenirs. Because the selection of goods depends on the location, how about choosing a souvenir that will mark your memory?
Goods You Can only Buy at Osaka Castle Souvenir Shop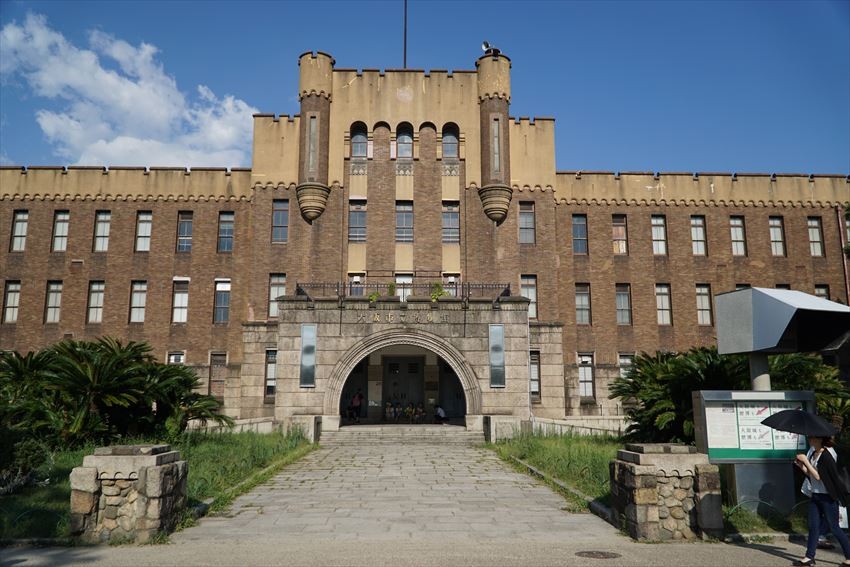 Souvenirs of Osaka Castle can be bought in "Osaka Castle Tower," "Miraiza Osaka Castle," and "Jo-Terrace Osaka" at JR Osaka Castle Park. Various souvenirs including Osaka Castle limited goods, seasonal items, sweets, key holders, crafts, and so on are available in various forms.
At the museum shop on the first and eighth floors of Osaka Castle there are many Osaka Castle souvenirs such as helmets and Osaka Castle figurines, postcards, key holders, lanterns, decorative dishes, posters, and so on. How about having a memory of Osaka Castle?
For a large store with a large selection of products, stop by "Osaka Castle Honjin" and "Ninomiya" in Miraiza Osaka Castle. "Osaka Castle Honjin" has a wealth of items such as souvenirs, armor and swords, and miscellaneous goods, as well as Osaka-limited products and more. "Ninomiya" handles a large number of products for overseas tourists, such as ninja goods, warrior goods, Japanese accessories, etc. A hands-on corner such as "Shuriken Dojo," where visitors can throw a shuriken, a weapon of the ninja, is also available. You'll definitely want a commemorative photo at this fun and entertaining shop!
Spot information
Spot name: Osaka Castle Museum Shop

Street address: 1-1 Osaka Castle, Chuo-ku, Osaka

Access: About 18 minutes on foot from JR Osaka Castle Park Station and Morinomiya Station

Spot information
Spot name: "Osaka Castle Honjin" and "Shinobiya" Osaka Castle Shops

Street address: 1-1 Miraiza Osaka Castle, Chuo Ward, Osaka

Access: About 15 minutes on foot from the JR Osaka Circular Line "Morinomiya" station and "Osaka Castle Park" Station
Osaka International Airport Offers a Rich Variety of Items You Can Only Find There!
Osaka International Airport (Itami Airport), which sees the most domestic customers in the Kansai area, deals with a wide range of products, including classic Osaka souvenirs, as well as souvenirs from neighboring cities, Kyoto and Kobe. Limited-time offerings and new items are also available, as well as items that you can only find in the airport.
Since the renewal opening of the central area of the terminal, the souvenir lineup has become even more extensive. The selection of sweets, such as Japanese and Western confectioneries is particularly notable, and there are so many choices that it may be difficult to choose! If you're unsure, souvenirs that are limited to the Osaka International Airport are recommended.
There is also a special shop of miscellaneous goods at the airport, where you can get Osaka-themed items such as ties, key holders, and cups. Visitors can also find goods featuring the airport's mascot character, which make for a great memory!
Spot information
Spot name: Osaka International Airport (Itami Airport)

Street address: 3-555 Hotarugaike Nishimachi, Toyonaka, Osaka

Access: About 30 minutes by limousine bus from JR Osaka Station
Osaka Specialty "Takoyaki" as a Souvenir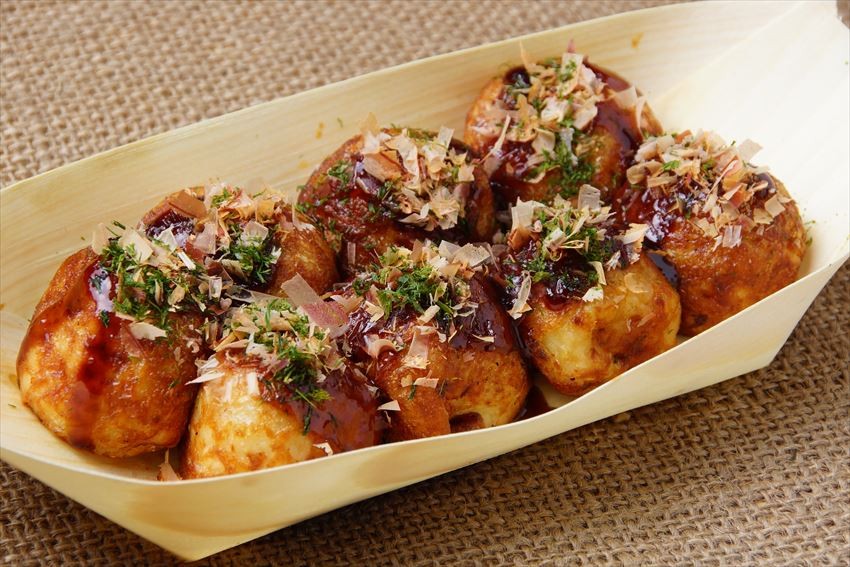 You can't talk about visiting Osaka without mentioning what is arguably its most famous food, "takoyaki". Takoyaki is a dish that originated in Osaka, baked into a spherical shape about 3 to 5 centimeters in diameter, with octopus and cabbage in the flour dough. It is a quintessential Osaka gourmet food which you must taste at least once while visiting!
While there is large number of choices for souvenirs, "takoyaki" with its reputation for flavor and appearance, is sure to leave an impact! There is frozen takoyaki, of course, but there are also takoyaki-themed snacks. Various products such as snacks that looks exactly like takoyaki and snacks that taste like takoyaki are also sold. Takoyaki flavored snacks are a staple Osaka souvenirs among Japanese visitors.
There are also miscellaneous goods, including unique items such as takoyaki-shaped keychains and stuffed toys, so how about a non-edible souvenir? You can get them at souvenir shops around the station or at the airport.
Get Sea Creature Souvenirs at Osaka Aquarium Kaiyukan
Osaka Aquarium Kaiyukan, of course located in Osaka, is the largest aquarium in the world. This famous aquarium, where visitors can find a giant whale shark swimming swiftly in an impressively large tank, is a popular tourist spot in Osaka. When you visit Osaka Aquarium Kaiyukan you will definitely want to stop at the museum shop.
Shop for candy, sweets, stuffed toys, stationery, original products from Osaka Aquarium Kaiyukan, and so on! After having enjoyed the sea creatures, how about enjoying shopping at the museum shop?
Spot information
Spot name: Osaka Aquarium Kaiyukan
Street address: 1-1-10 Kaigandori, Minato Ward, Osaka, Osaka

Access: About 5 minutes on foot from Osaka Metro Chuo Line "Osaka Port Station" Exit 1
[Survey] Traveling to Japan
Recommend