Exquisite Food and Restaurants in Miyama, Kyoto
Miyama (美山) is a mountain village with wonderful scenic landscape in Nantan City, Kyoto Prefecture. There are scattered numbers of "Kayabuki roof house" (thatched roof house) which roof top is made with "Kaya", a type of Gramineae plant. Today, we are going to introduce you the unique restaurant and gourmet which you could find only at this land which is beautiful with natural and Kayabuki roof house.
Miyama's exquisite restaurant! Soba which made with buckwheat flour and water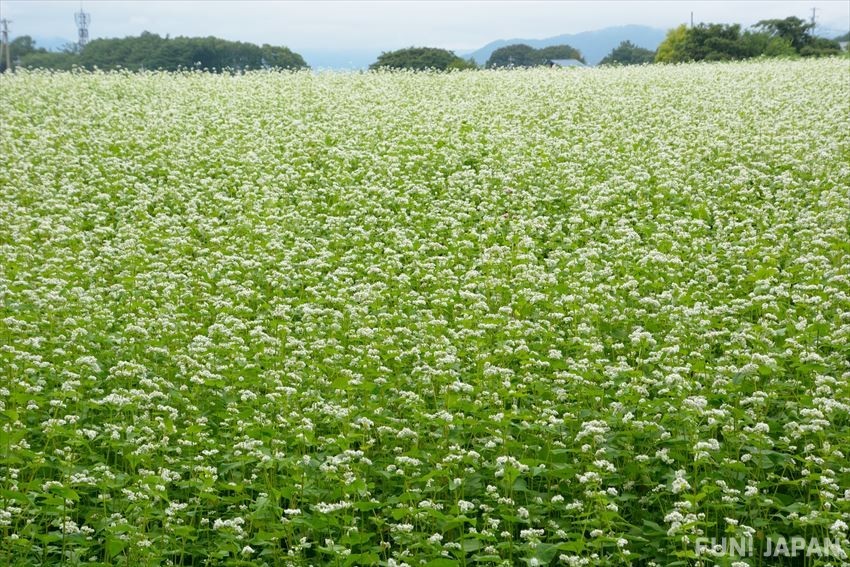 "Kayabaki no Sato Kitamura" offers the taste of the four seasons using local ingredients. The particularly made soba is made by using the local buckwheat flour and the good quality water from Miyama. You can enjoy the original taste of soba here. In September, white soba flowers bloom in the buckwheat fields in front of the shop and create even more beautiful scenery.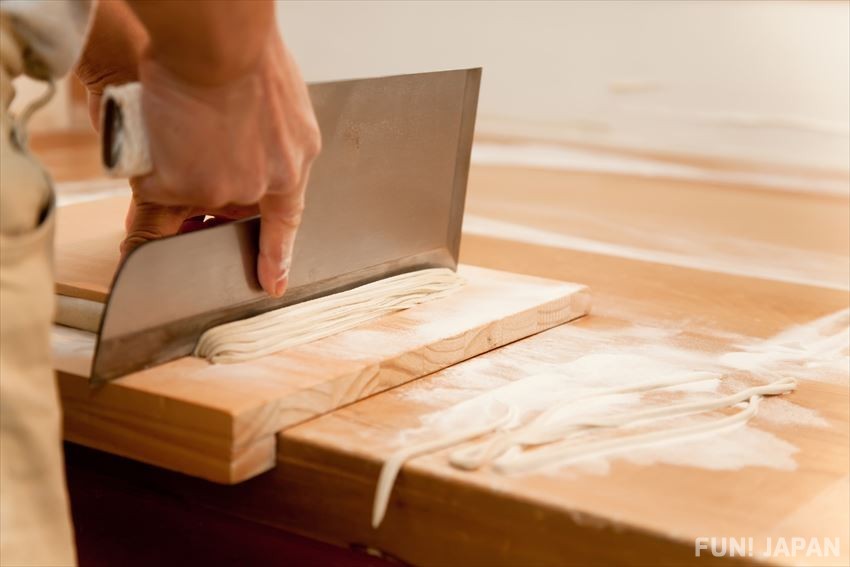 The buckwheat which harvested from buckwheat fields is stored in a cold store and milled in an "Ishiusu" (stone mill). You can enjoy the delicious soba slowly while viewing the beautiful scenery of the thatched roof house in front of you.
Spot information
Spot name: Kayabuki no Sato Kitamura
Street address: Miyama-cho Kita, Nantan-shi, Kyoto Prefecture
Access:


Get off at JR "Hiyoshi Station"
Get off at Nantan Municipal Bus "Kayabuki no Sato" Station

Business hours: from 10:00 to 17:00
Offer local dishes using seasonal ingredients! Miyama Kyousenan SAI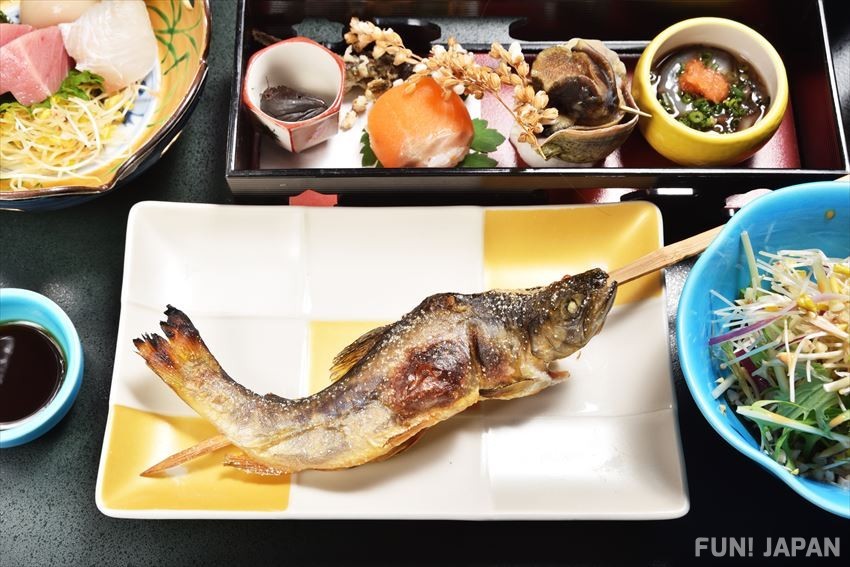 "Miyama Suisen'an SAI" is a traditional private thatched roof house restaurant with over 200 years old history. Miyama River is flowing nearby, where you can feel the time flows slowly. The restaurant provides healthy yet friendly meals which use the seasonal ingredients.
While viewing the wonderful scenery of Miyama, you can enjoy the seasonal cuisine such as wild vegetables in spring, Somen and salt-grilled river fish such as "Ayu" in summer, mushroom in autumn and autumn in mushrooms and Botan Nabe (Boar meat steamboat) in winter.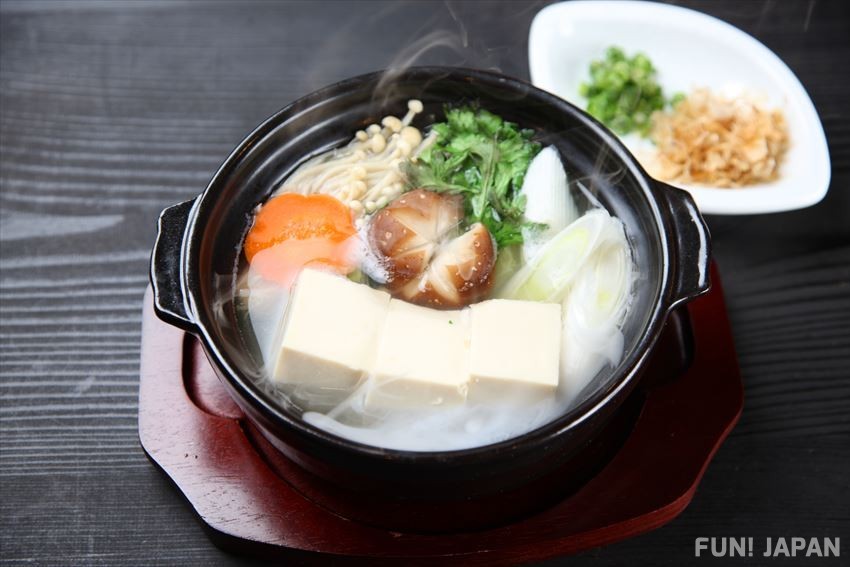 Also, soy milk steamboat is also one of the most recommended cuisines in this area. Please enjoy the exquisite harmonic combination of soy milk which made from Tamba's local soybean, freshly harvested local vegetables, and the local free range chicken. Why don't you give it a try on Miyama's seasonal cuisine which is good for your health?
Spot information
Spot name: Miyama Suisen'an SAI (美山粋仙庵 SAI)
Street address: 54-1 Shimokaruno, Uchikubo, Miyama-cho, Nantan, Kyoto
Access:


Get off at JR "Sonobe station" or "Hiyoshi station"

Take Nantan city bus, "Chikeniki" and get off at "Uchikubo" bus stop, and take 2 minutes' walk from the bus stop


Business hours: 11:00-16:00
The café where you can taste the additive-free handmade cuisine which made freshly from the raw material of ham workshop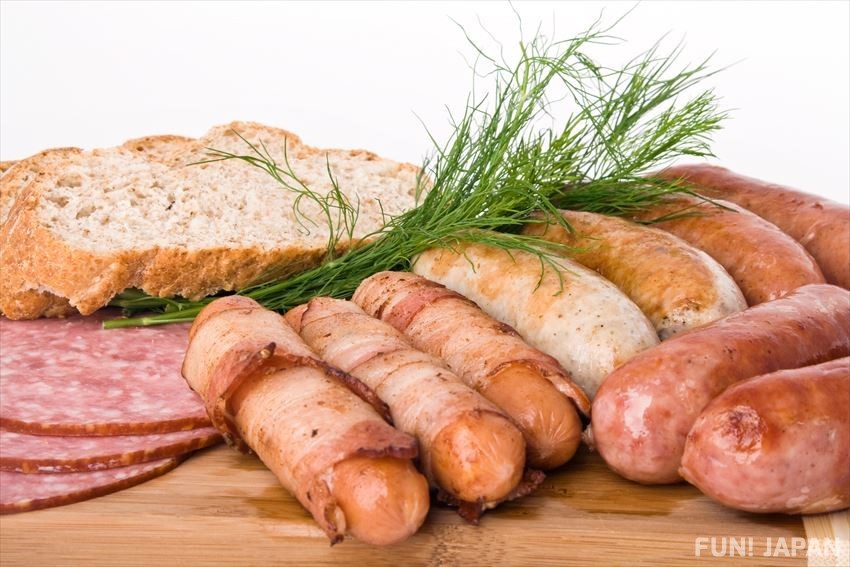 "Miyama Omoshiro Noumin Club" is a café which operated by ham workshop located at Kayabuki no Sato. The café provides menu such as homemade ham and sausage.
Please enjoy cuisine such as sausage and pot-au-feu that prepared from the seasonal ingredients of Miyama slowly at the café. Besides, the seasoning used are health friendly which using organic cultivation and non-additive seasoning. In addition, there are also desserts available such as ice cream and cake set.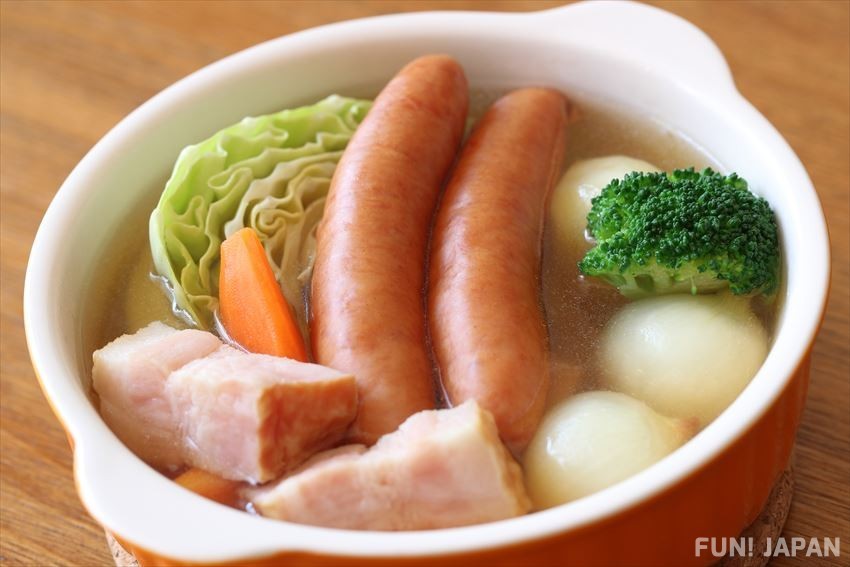 How can you not consider to come here to dine while viewing the beautiful scenery of Miyama at the café where you will feel the warmth of the mountain hut's wood at the same time? Please drop by when you feel hungry nearby this area.
Spot information
Spot name: Miyama Omoshiro Noumin Club (美山おもしろ農民倶楽部)
Street address: 33 Ikenotani, Uchikubo, Miyama-cho, Nantan, Kyoto
Access:


Get off at JR Hiyoshi Station

Take Nantan city bus and get off at "Kayabuki no Sato" bus stop

Business hours: From 10:00 to sunset
[Survey] Traveling to Japan
Recommend