Shonan Hiratsuka Tanabata Festival
What is Tanabata? 
Tanabata also known as the Star Festival is held on July 7th in the summer every year throughout Japan. The one in Hiratsuka is special because it draws about 2 million visitors from other areas of Japan and abroad. It lasts for 4 consecutive days until July 10th. It is filled with various decorations and confetti all around Hiratsuka Station. Wondering how it looks and feels like? Let's explore further.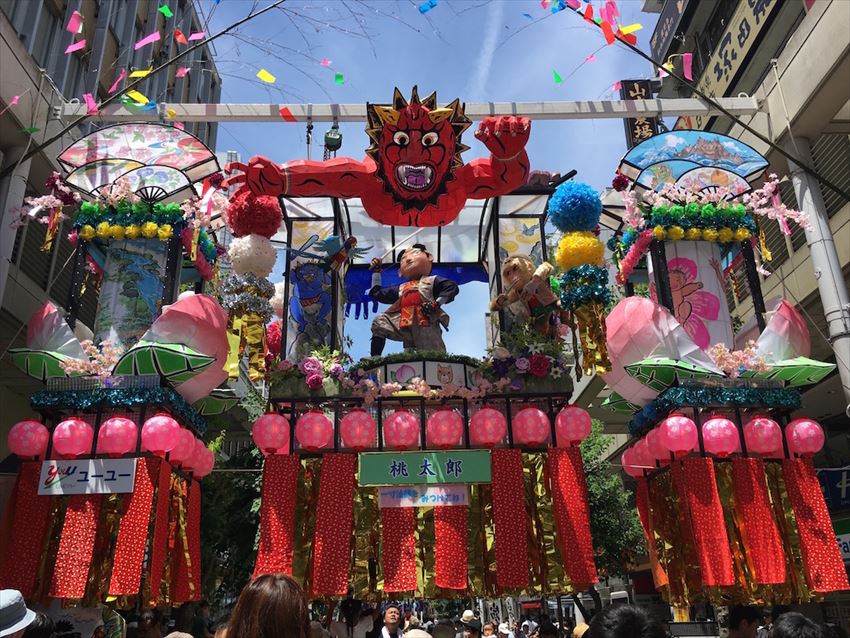 The main attraction of the festival is the long bamboo poles decorated with beautiful ornaments that are sponsored by many local restaurants and shops. Hiratsuka shopping district is filled with paper lanterns, fans and dolls. Those ornaments are lit up at night and put you into a romantic atmosphere. Also, there are many shops and food stalls along the street.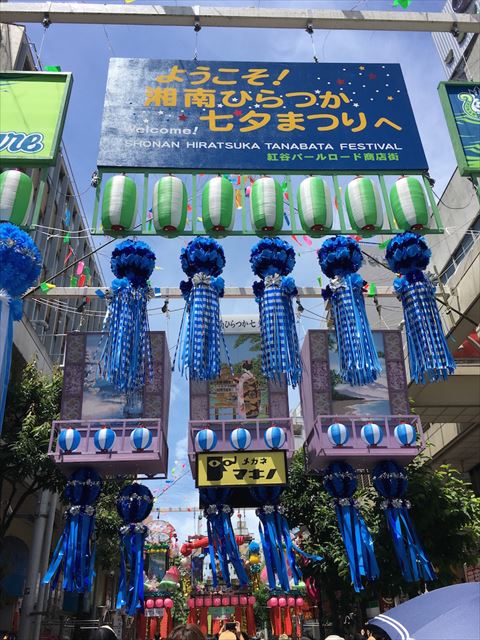 "Welcome to the Shonan Hiratsuka Tanabata Festival", written on a billboard in the shopping district.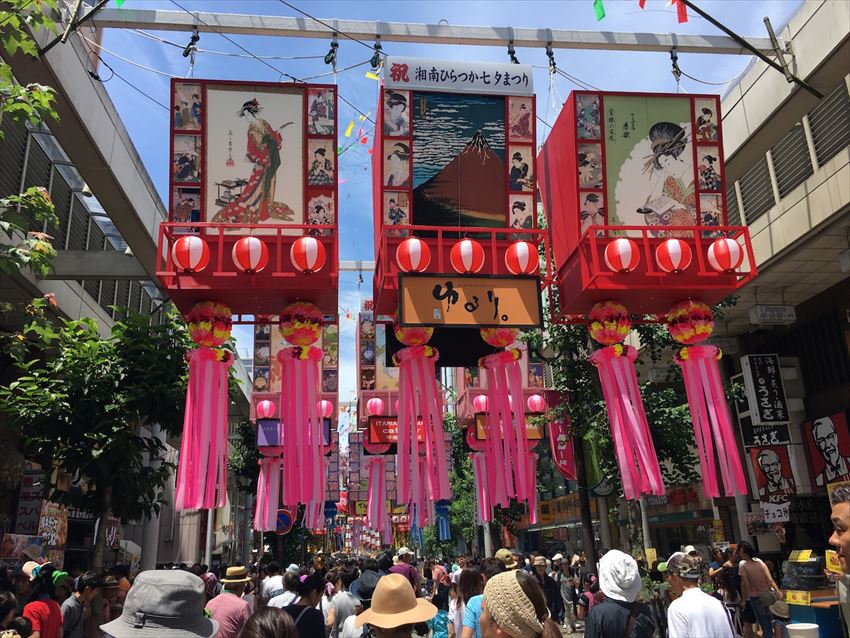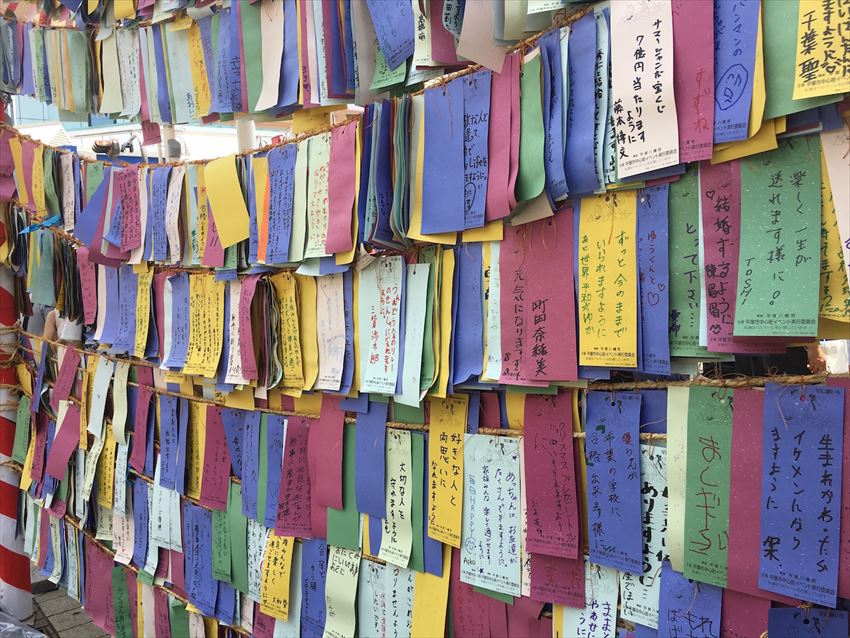 There is a custom in Japan on the night of July 7th to write down wishes on one of five different colored papers. These strips of paper can be found along the street among the ornaments. Do you want to write down your wishes too?
I saw a toy vendor selling toys for kids such as cartoon masks, yoyo, balloons, and many more.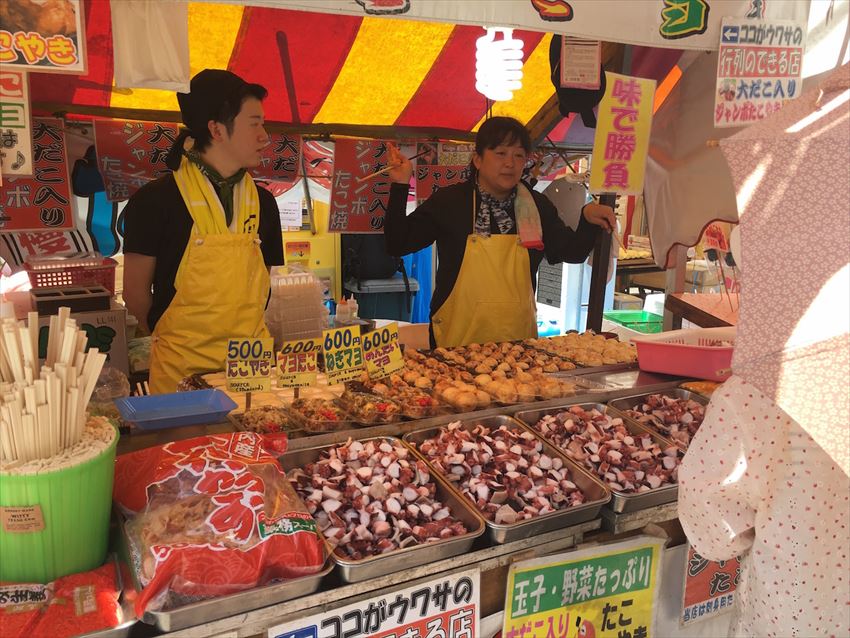 Feeling a bit hungry after the walk and taking pictures? Some foods are available at yatai (food stalls). There are about 2,000 food stalls throughout this shopping district. They sell takoyaki (ball-shaped octopus), okonomiyaki (vegetables and meat wrapped in mayonnaise egg omelets), yakisoba (fried noodles), caramel-coated apples and so on.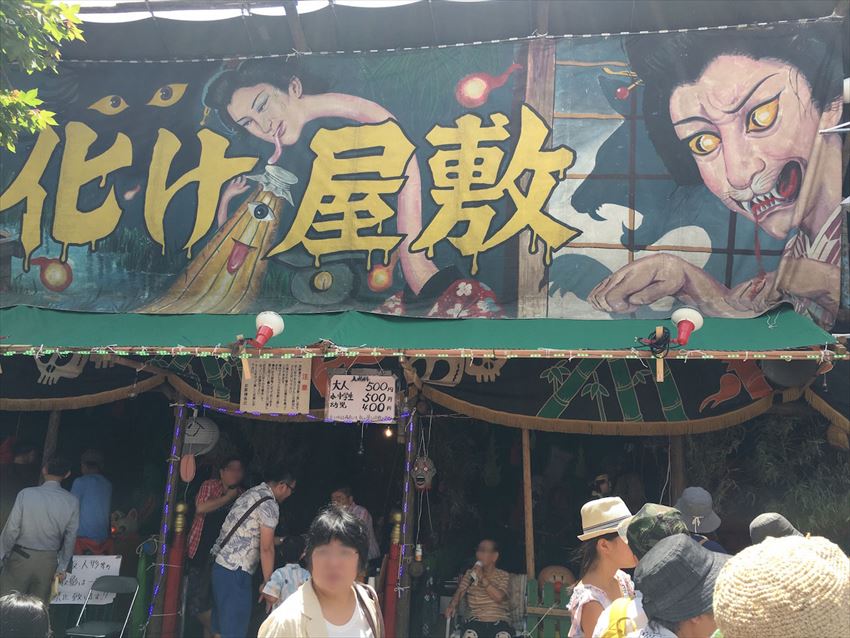 It is said that during the summer in Japan, people like to listen to horror stories to get you feel slightly cool. A unique way to ease the hot weather, isn't it? LOL. Well, I saw this haunted house on the street, maybe you want to give it a try. The entrance fees range from 100 to 500 yen depending on the age groups.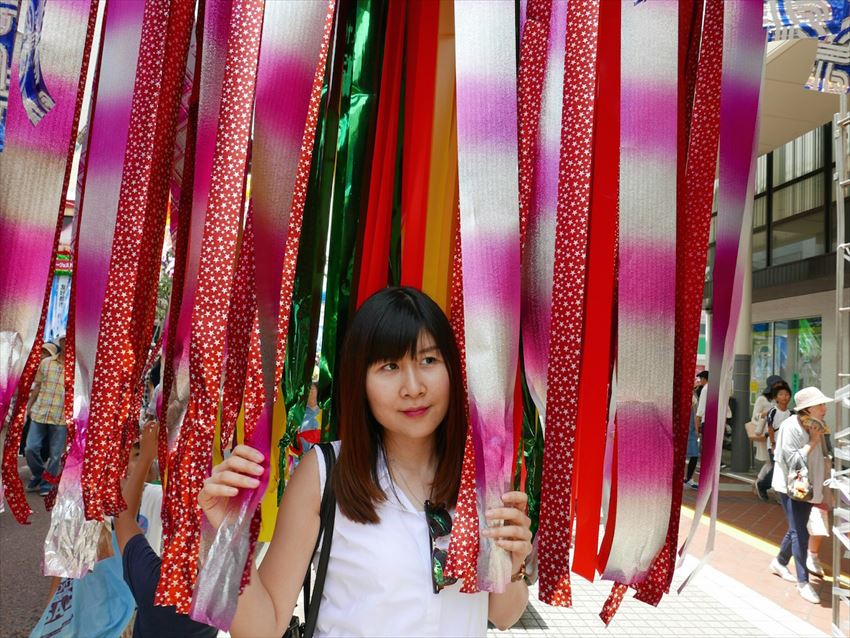 After seeing the ghosts in the haunted house, I went back to the street in the shopping district to be gathered with thousands of real humans again.

I hope you visit the Tanabata Festival if you come to Japan on July 7-10th! See you!
・Place : Shonan Hiratsuka Tanabata Festival

・Address : Beniyacho, Hiratsuka-shi, Kanagawa 254-0043 (JR Hiratsuka Station, North Exit)

・Open Hours : Morning - 21:00 (until 20:00 on the last day)

・Average Budget : Free

[Survey] Traveling to Japan
Recommend