Sweet Paradise, an All-You-Can-Eat Cake Restaurant.
Sweet Paradise
Cake lovers who are travelling to Fukuoka - brace yourselves - the shop I am about to present is a condensed version of everything you love!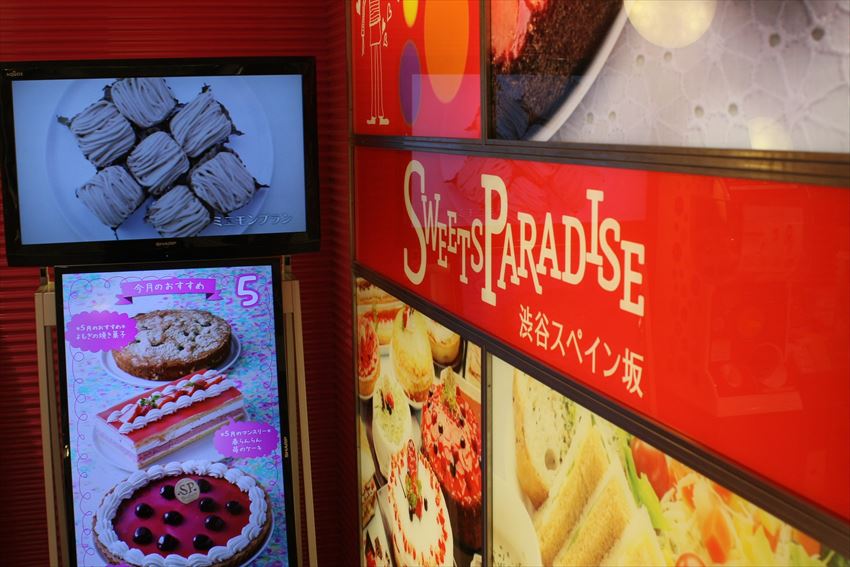 "Sweet Paradise" is, as its name suggests, a place where a large range of pastries is regrouped. It is a brand set up in all Japan, but this branch is the only one in all Kyushu region. Still, whereas the "Korean barbecue" or "shabu-shabu" type buffet are really easy to find wherever in Japan, this particular type is obviously not something common. Obviously, it is even less in the rest of the world. Japan could surprise us again with this crazy concept of all-you-can-eat for sweets.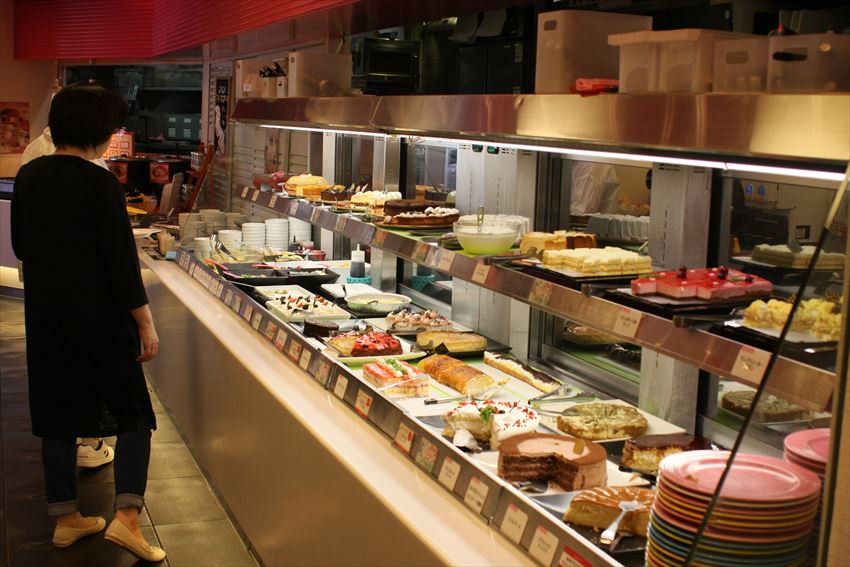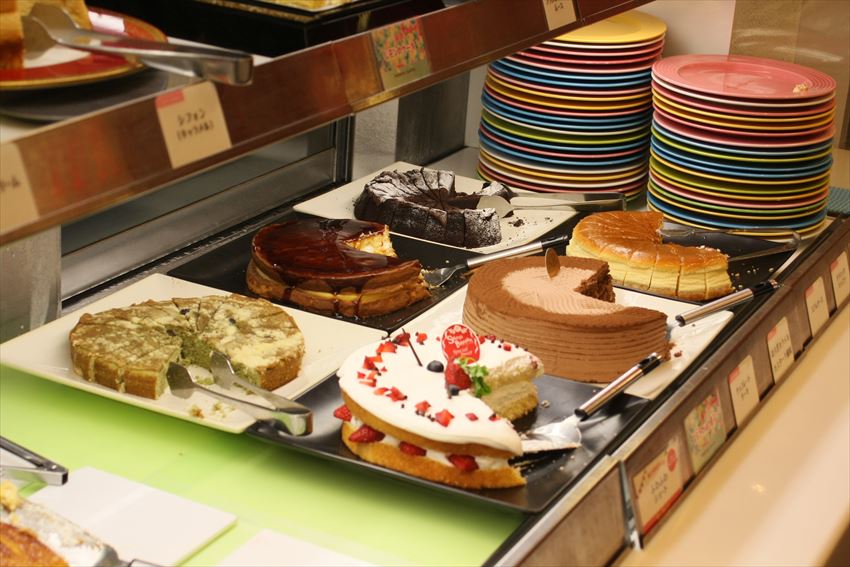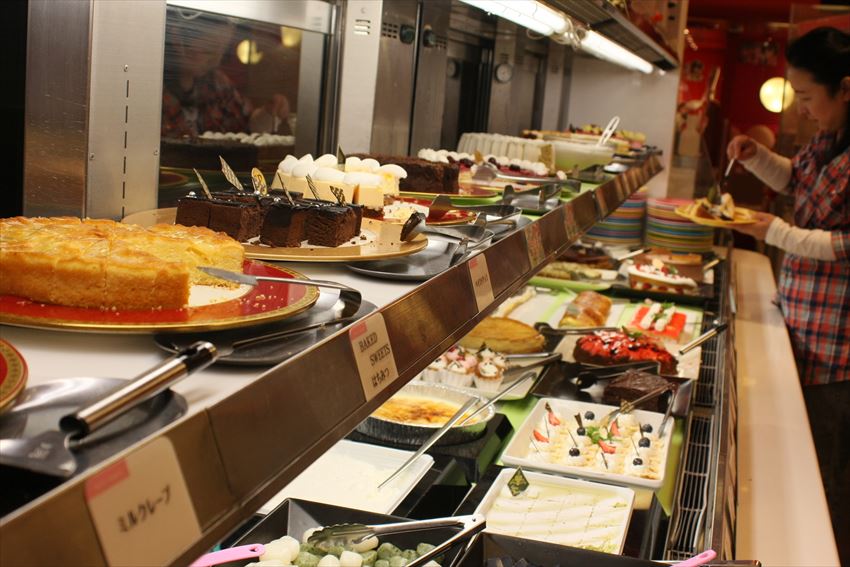 Interior Design
When entering in this pink realm, you will experience a blast of cuteness. The multi-color furniture enliven by manga pictures and anime music will welcome you in a peculiar environment. Let's be honest, qualifying this place as "girly" is the least we can say. That explains why, most of the customers here are women, particularly middle-school and high school girl students!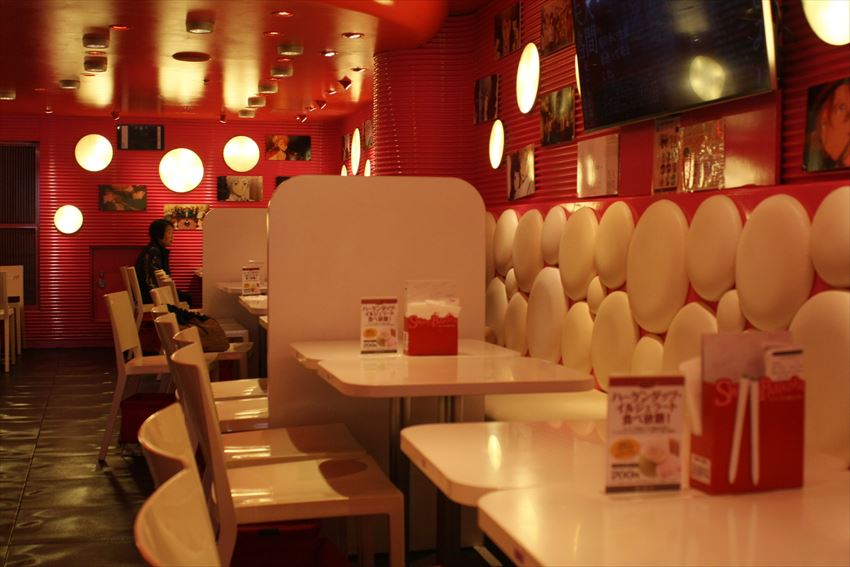 The cakes
As explained above, cake is the pièce de résistance here. There are all kind of pastries ranging from classic brownies to Japanese style matcha ones. So, there is plenty of choice for you. According to the staff member, the two most popular are:

 Fuwa Fuwa Short, which is a soft shortcake with strawberry.

 Pudding roll, crusty cake with whipped cream and brown sugar
One thing to keep in mind: if you're not comfortable with whipped cream, Japanese style pastry is not for you. They literally put cream in every dough based sweet.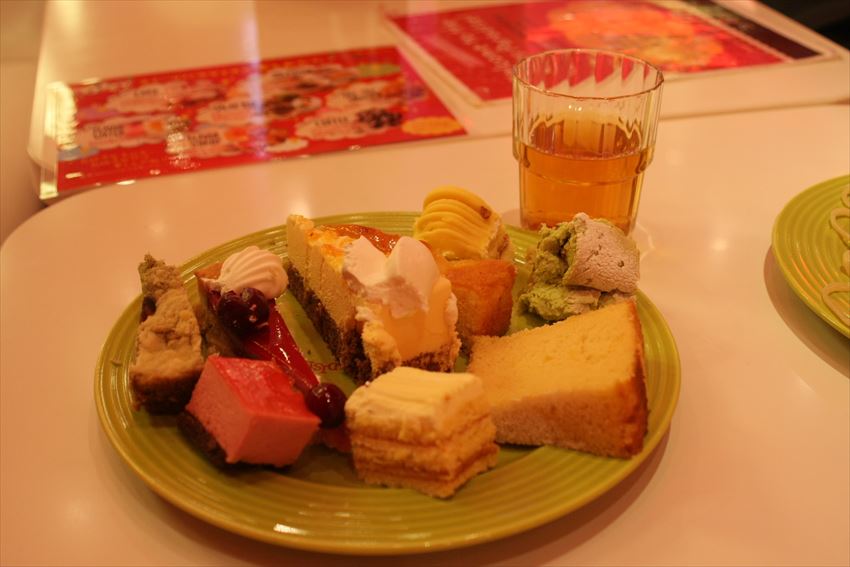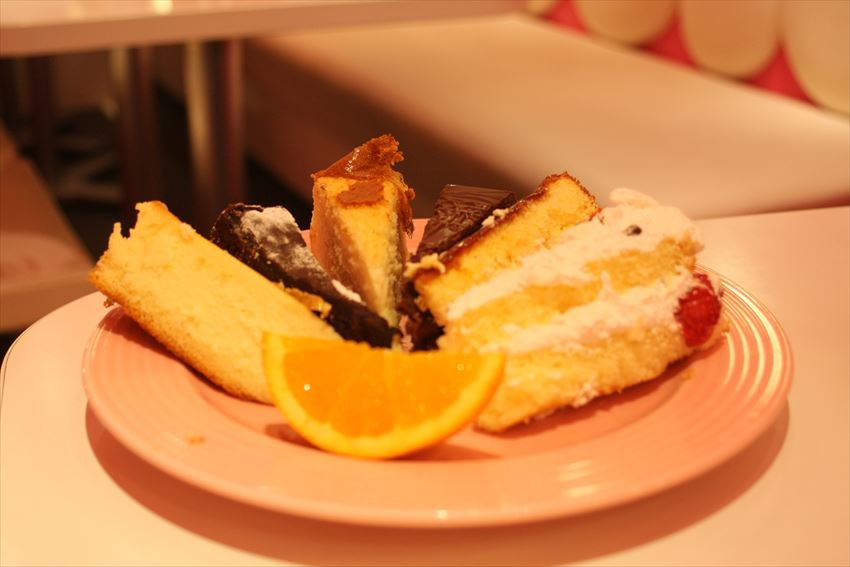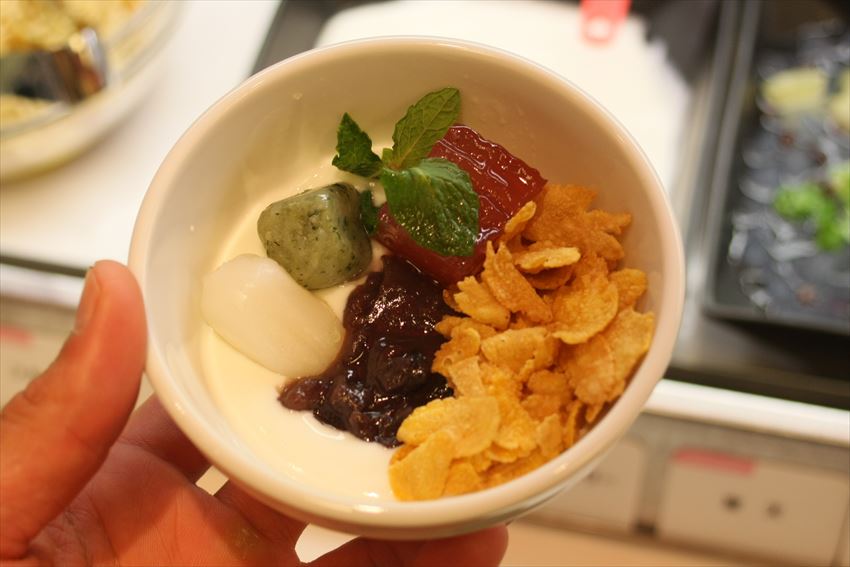 Side dishes
       Besides having sweets, they also propose "traditional" salty dishes such as pastas, rice, soup and salads. Probably, because some people may want to have lunch/dinner before trying the sweets for desert. Surprisingly, the pastas mixed with meat sauce was pretty decent though it was not their specialty.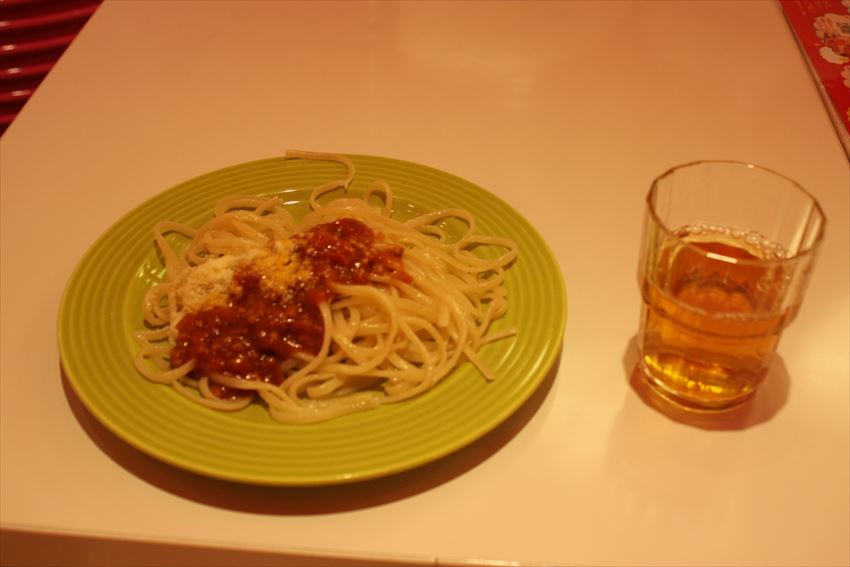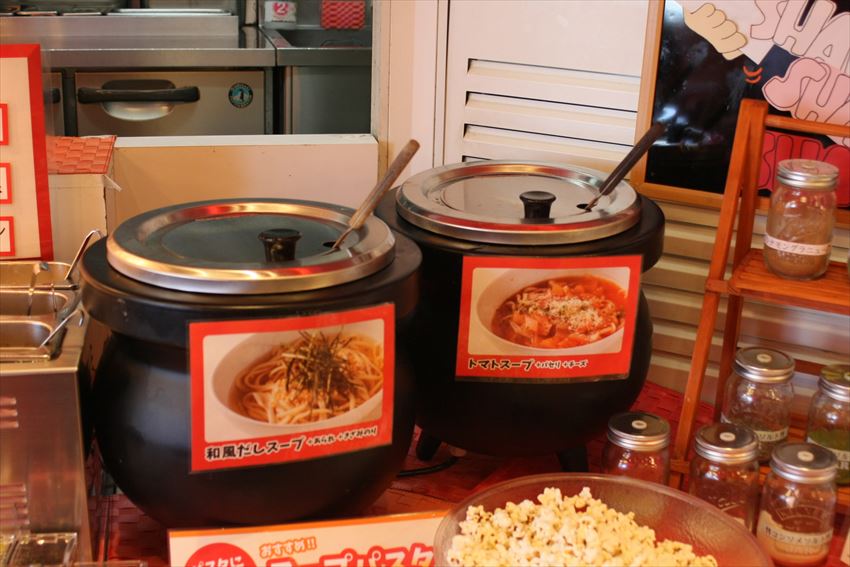 Moreover, popcorn and fried pasta are available as snacks. It is possible to add some flavors such as cheese, pepper, curry or even matcha (green tea).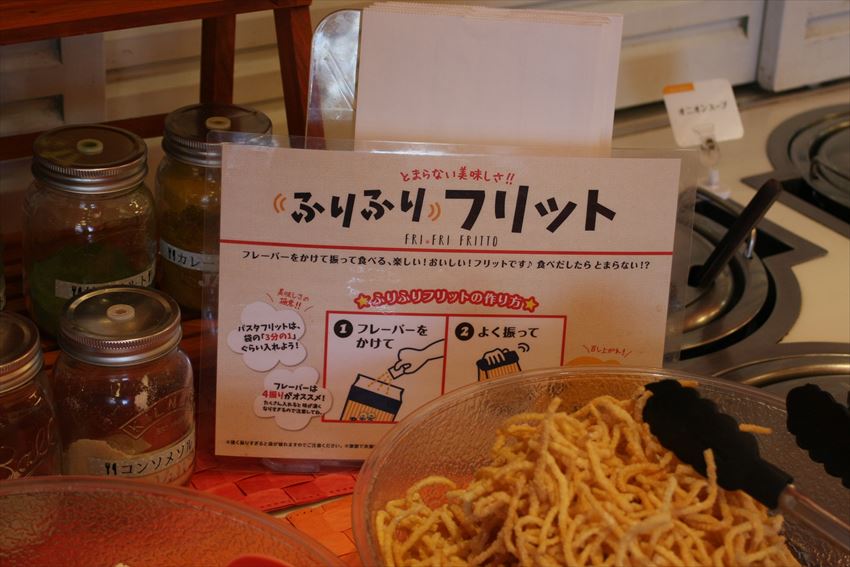 The drinks
After all this stomach-filling, you will definitely appreciate one of their thirst-quenching fruit flavored water. The light taste of fruit could be perceived as too subtle, but for me it brought a good balance to the numerous sugary dishes.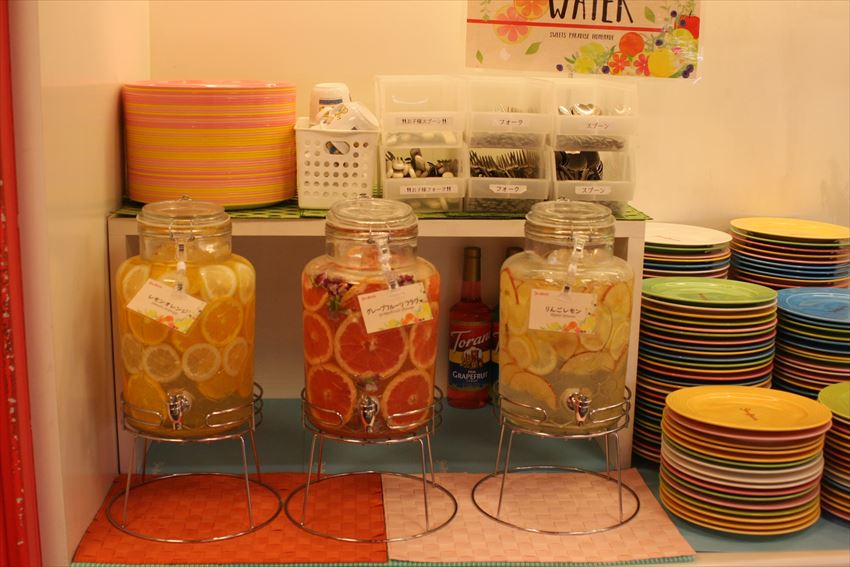 Price
One single menu, 1530 yen for an unlimited access during 90 min to the whole buffet, except for ice creams (200 yen extra). The system is simple, just get a plate and choose whichever cake/dessert pleases you !

However, be aware that even though it is an all-you-can-eat formula, customers are asked not to leave leftovers, in which case you will be asked to pay extra-fees !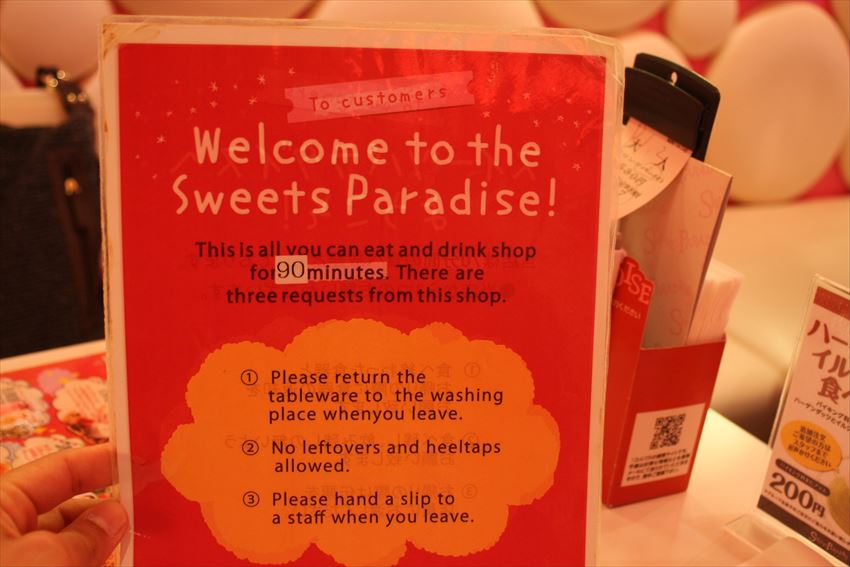 Is it worth it?
Whether you are a cake aficionado or not, I would recommend this place. The reason is because, it contains all the features of Japan's craziness. The idea itself is brilliant: eating sweets while listening to anime openings in this pinky environment! You will never find that elsewhere!
How to get there
At Tenjin station, go to PARCO's main building, 6th floor. It will be right in front when you come out of the escalator.

Map:
[Survey] Traveling to Japan
Recommend