Enjoyable even without a rental car! Ishigaki Island sightseeing recommendations – The ultimate guide to sightseeing and accommodation areas!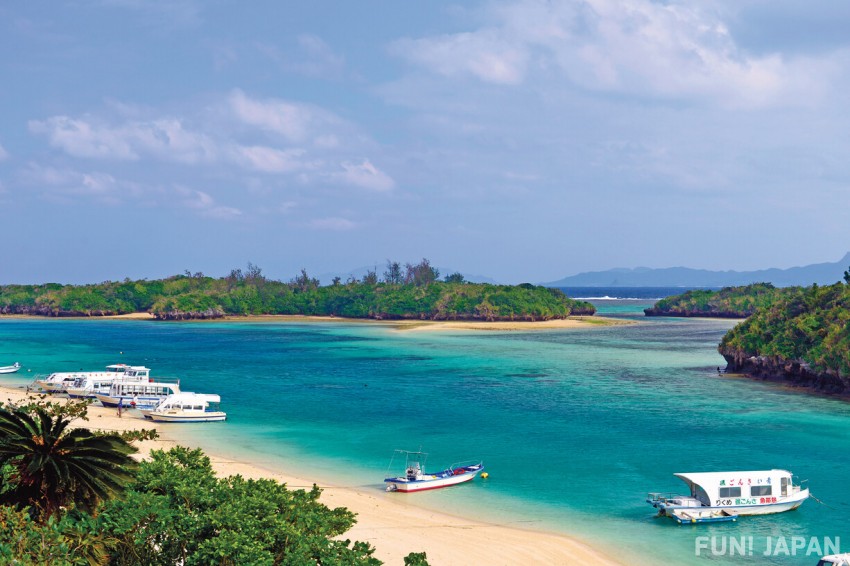 Ishigaki Island is a remote island located in the Yaeyama Islands in the southwestern part of Okinawa Prefecture. It is one of Japan's leading tropical resorts where you can enjoy spectacular views and nature activities, such as Kabira Bay, which has been awarded the highest rank of three stars in a famous guidebook, and diving in the emerald green sea.

In this article, we'll introduce sightseeing and lodging areas on Ishigaki Island, as well as recommended time of the year for traveling and traffic conditions! Be sure to take notes for your next trip to Ishigaki Island!
*The posted information and prices are as of May 2023.

When traveling to Ishigaki Island, choosing a sightseeing base is the most important thing! Introducing island sightseeing and lodging points by area!
There are no trains on Ishigaki Island, so you'll have to rent a car, take a taxi, or if you don't want to spend a lot of money, use a bus or a rental bike. In terms of image, many people may think that "Ishigaki Island can't be explored without renting a car", but if you just want to stay at a hotel near the remote island terminal of Ishigaki Port or go sightseeing in the main sightseeing spots, you can fully enjoy yourself without a rental car.

However, resort hotels that sell ocean views are generally far from terminals and city areas, so it is recommended to travel by car. If you can't drive, stay in a city center hotel and arrange tours and sightseeing taxis as it's hard to visit multiple attractions without a car.
Western District (Kabira Bay/Resort area)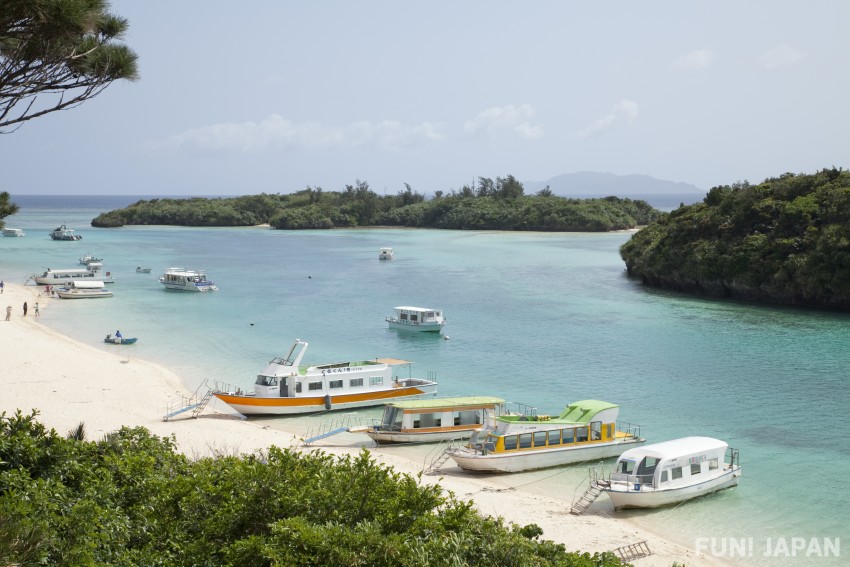 Kabira Bay is Ishigaki Island's No. 1 scenic spot, and from the observatory you can view the emerald green ocean at your own leisure. This area is full of marine activities such as diving, and is home to the Ishigaki Seaside Hotel and Yokabushi Glamping Resort, the island's first glamping facility. However, since there are only a few fixed-route buses a day, rent-a-cars and taxis are the norm.

Northern District (Beach area)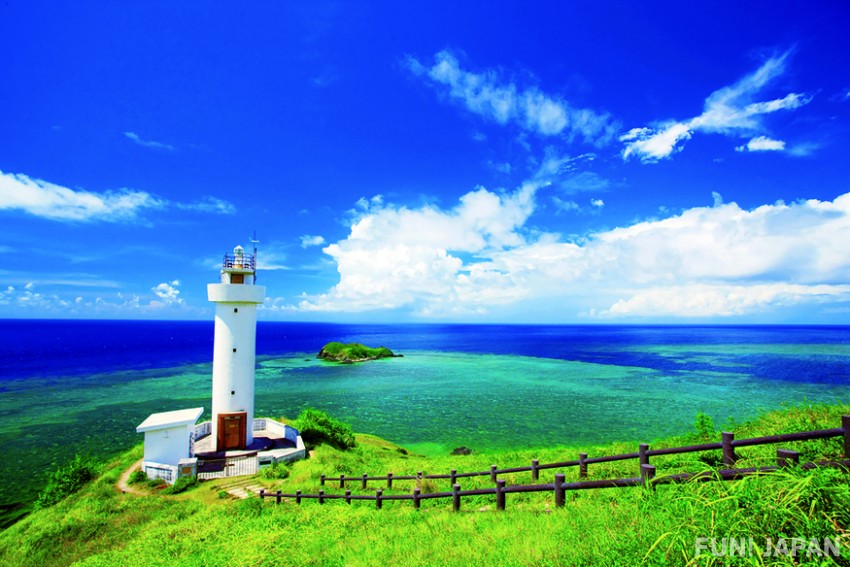 The northern part is truly a treasure trove of superb views! Famous locations are Hirakubosaki Lighthouse located at the northernmost tip of the island, Tamatorizaki Observatory where you can overlook the Hirakubo Peninsula and the sea of Ishigaki, and the natural Yonehara Beach designated as Iriomote-Ishigaki National Park. It is also dotted with vacation rental villas where you can enjoy a relaxing stay.

However, since there are few fixed-route buses, driving a car is the main means of transportation even when staying in this area. In addition, unlike hotels in the city, rental vacation homes in the north do not have supermarkets or convenience stores nearby, and there are many lodgings that do not have a wifi environment.
Eastern District (around New Ishigaki Airport)
New Ishigaki Airport (Painushima Ishigaki Airport) is the gateway to Ishigaki Island. It is a relatively new airport that opened in 2013, and there are plenty of souvenir shops and restaurants inside the airport. There are no hotels or accommodation facilities around the airport, but there are plenty of rental car shops, and many people who want to rent a car do so around the airport.

Southern District (urban area)
Speaking of Ishigaki Island sightseeing base, it is the southern urban area. There is a remote island terminal in Ishigaki Port, where high-speed boats connecting Taketomi Island, Iriomote Island, and other remote islands make round trips. In addition, this area has everything you need, such as supermarkets, convenience stores, banks, restaurants, and hospitals.

There are many accommodation options on the island, ranging from guesthouses and apartments that cost several thousand yen per night, to 3-star and 4-star resort hotels. In addition, there are many shops around Misaki-cho, a downtown area, where you can enjoy Ishigaki gourmet, including Ishigaki beef and seafood.
What is the weather, temperature, and typhoon season on Ishigaki Island? Introducing recommended sightseeing times of the year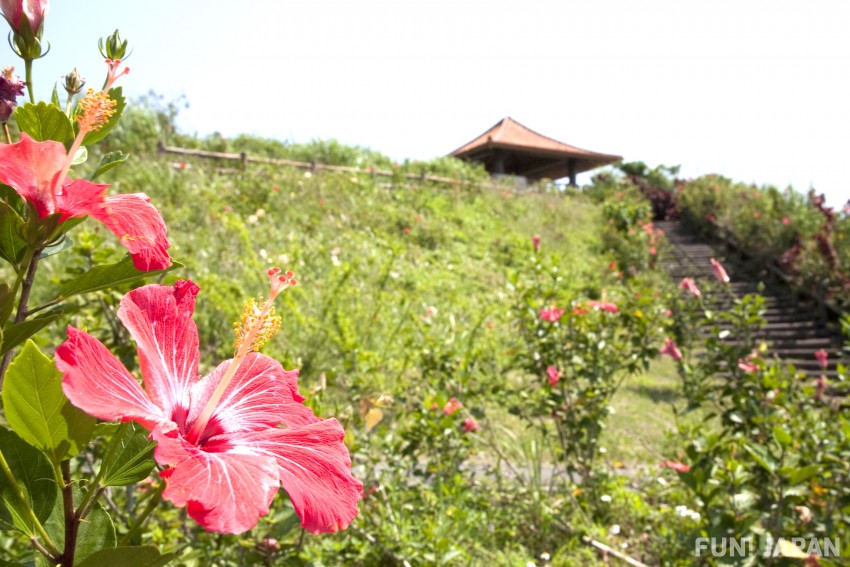 Ishigaki Island is called a "subtropical maritime climate" because it is surrounded by the warm sea where the Kuroshio Current flows on all sides, the daily temperature range is small, and the humidity is as high as 75%. The average daily temperature in 2022 is 24.9°C. The highest temperature in July-August in summer is around 33℃, and the lowest temperature in December-February is around 16-18℃. The island's weather impression has the atmosphere of "summer" and "autumn" in Honshu.

The beach on Ishigaki Island opens at the beginning of March every year, and there are days when the temperature exceeds 30°C at the end of April, so if you're planning to visit Ishigaki Island, January to March, just after the New Year, is recommended. Also, August and September are typhoon seasons, so be careful when planning your itinerary. If you want to visit Ishigaki after autumn, November is recommended. That is because the typhoon season has already passed, and the climate is pleasantly cool, allowing you to enjoy the relaxed atmosphere unique to Ishigaki Island.
Do you really need a rental car? Means of transportation for sightseeing in Ishigaki Island
Transportation on Ishigaki Island is mainly rental cars, sightseeing taxis, or fixed-route buses. From here, we will look at each mode of transportation in detail.

Rental car
As for the market price of rental cars, the market price for a four-seater light car is 12,000 to 18,000 yen for 1 night and 2 days.

However, just like the car rental situation on the main island introduced in "Enjoy your trip to Okinawa without renting a car! How to plan an efficient tour around the main island" After the travel ban is lifted, there is a serious shortage of rental cars. If you want to use it, make sure to make a reservation in advance, as it is quite difficult to rent one after arriving at the destination.
Sightseeing taxi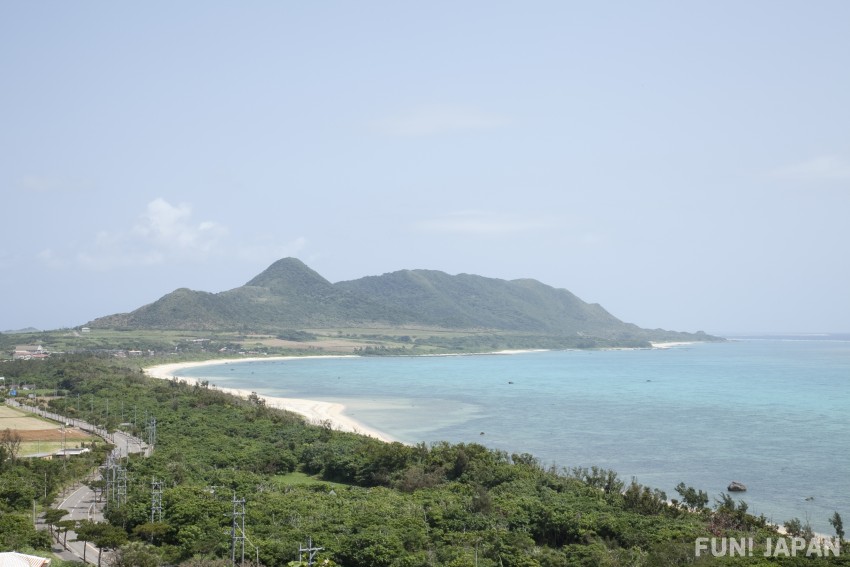 Sightseeing taxis are recommended if you want to visit multiple famous destinations according to your favorite plan! Sightseeing taxis range from a 2-3 hour course that visits 2-3 spots on the island to a 6-7 hour course that allows you to see the sights of the entire island. Prices vary depending on the time and number of spots. For a 6-hour course that takes you around all the sights on the island in a 4-passenger car, the market price is around 26,000 to 30,000 yen.

Fixed-route bus
Recently popular with young people who do not have a driver's license is "Island sightseeing using buses". There are 12 routes in all, including the airport-remote island terminal section, on the fixed-route bus (East Bus) that covers almost the entire area of Ishigaki Island, allowing access to major tourist spots. However, buses other than the airport line run only a few times a day, so be careful not to miss or ride a wrong one.

*If you are going to use a fixed-route bus, there are discount tickets such as a 1-day free pass (adults 1000 yen) that allows unlimited rides on all routes, and a Michikusa free pass (adults 2000 yen) that allows unlimited rides for 5 days. Be sure to use one to save some money!.
Regular sightseeing bus tours and remote island sightseeing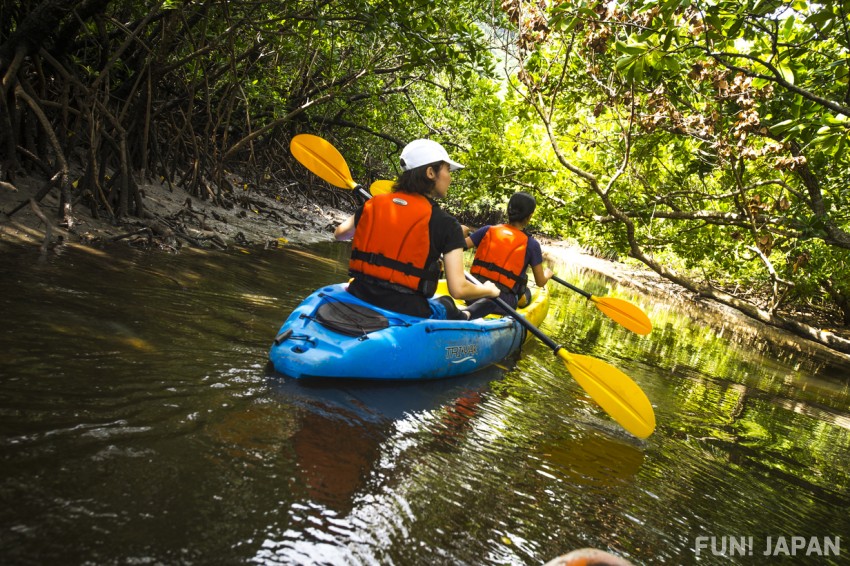 If you want to enjoy sightseeing in Ishigaki Island at the most cost-effective way, we recommend joining a regular sightseeing bus tour or a remote island tour. The regular sightseeing bus offers a tour around the island with lunch for less than 5,000 yen (reservation required). Also, ferries to islands south of Ishigaki such as Iriomote Island, Taketomi Island, Kohama Island, Kuroshima Island, and Hatoma Island depart from the Remote Island Terminal, so it is recommended that you venture out to the remote islands.

There is also a remote island tour that allows you to visit multiple remote islands in one day, and you can enjoy sightseeing in Yaeyama efficiently, such as a mangrove cruise on Iriomote Island, water buffalo carriage sightseeing on Taketomi Island and Yubu Island, a glass boat, and a canoe experience. .

[Survey] Traveling to Japan
Recommend