Easily Accessible, Just Half an Hour by Train from Tokyo! Introducing the Charm of Saitama City, Saitama Prefecture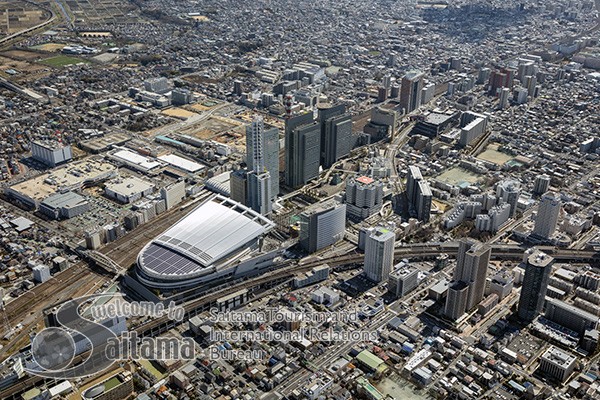 Saitama City, located in the southern part of Saitama Prefecture, is located within a 20-40km radius from central Tokyo, and you can reach the terminal station Omiya Station, Urawa Station, and Saitama-Shintoshin in about 30 minutes from Tokyo Station.
The attraction of Saitama City is that you can enjoy the rich nature unique to the suburbs while having sightseeing spots and shopping spots. If you go sightseeing, there is no doubt that you will feel refreshed by the relaxing time flow unique to the suburbs that you can not taste in the city center, along with the atmosphere, history and culture of the city.
Why not try and come to discover the charm of Saitama on a casual day trip?
How to get to Saitama City
Saitama City, Saitama Prefecture, is located within a 20-40km radius from central Tokyo. It can be accessed directly from Ikebukuro Station on the JR Saikyo Line and Shonan-Shinjuku Line, and from Tokyo Station on the Keihin Tohoku Line and Takasaki Line. You can easily access even for a day trip from within the Metropolis.

3 Recommended Sightseeing Spots in Saitama City
Omiya Park: The best cherry blossom viewing spot in the prefecture! The power spot for love, Musashi Ichinomiya Hikawa Shrine, is also close by!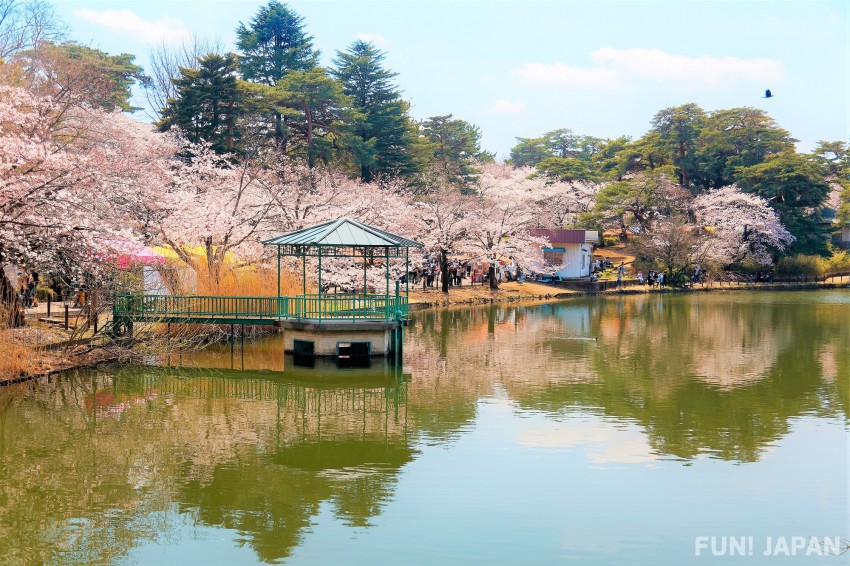 Omiya Park is the first prefectural park in Saitama Prefecture, established in 1885.
In the park, there is a red pine forest with over 100 years old red pine trees and the iconic 1,000 cherry blossom trees, at which you can enjoy the scenery of each season. In addition, there are a baseball field, the Ōmiya Velodrome (and athletic field), a soccer field, a pool (for swimming), a gymnasium, an archery field, a small zoo, a children's amusement park, etc., making it the most used park in Saitama Prefecture.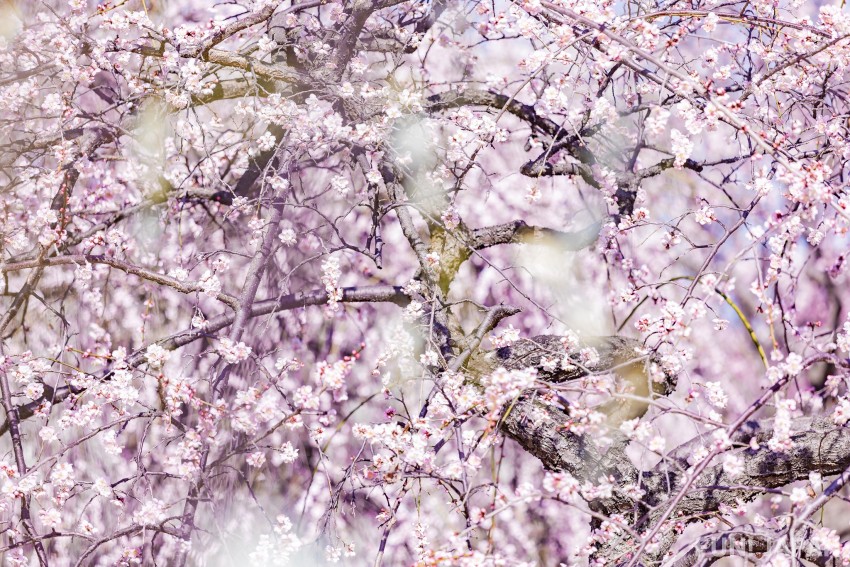 Omiya Park is also known as one of the best cherry blossom viewing spots in Saitama Prefecture, and you can enjoy a walk through the pink tunnel made of 1,000 cherry blossom trees from the end of March to April every year. As it is adjacent to Musashi Ichinomiya Hikawa Shrine, which is known as a matchmaking power spot, you can enjoy cherry blossom viewing and shrine worshipping in one go. 
Musashi Ichinomiya Hikawa Shrine is a shrine with a long history of more than 2,400 years. The site is famous for its 2km approach (said to be the longest in Japan), and the bridge called "Shinkyo", which is also popular as a power spot for matchmaking. It is believed that there are benefits of visiting not only for matchmaking, but also for good relationships, work luck, and family luck, so be sure to stop by when you visit Omiya!

Museum: To the world of trains that everyone can enjoy!
The Railway Museum, located in Onari Town, Omiya Ward, Saitama City, Saitama Prefecture, was opened in 2007 to commemorate the 20th anniversary of the founding of JR East, and is loved by many railway fans. In addition to the train cars that were actually used in commuter trains, limited express trains, freight trains, etc., there are also many rare train cars that are seldomly seen. Regardless of age, everyone from children to adults can enjoy Japan's large scale railway diorama, train-driving experience with a simulator and mini vehicle, so it can be visited by anyone ranging from family with children to couple and even solo visitors! In addition, it supports foreign languages such as English, Simplified Chinese, Traditional Chinese, and Thai, so how about taking a deeper look at Japanese trains?

Spot information

Spot name: The Railway Museum
Address: 3-47 Onari-cho, Omiya Ward, Saitama City, Saitama Prefecture
Access: From JR Ikebukuro Station, take the Saikyo Line for about 30 minutes, get off at Omiya Station, and then change to the New Shuttle and go to "Tetsudo Hakubutsukan (Onari) Station". After getting off at Tetsudo Hakubutsukan (Onari) Station, it is about 1 minute walk
Business hours: 10:00 to 17:00 (last admission 16:30)
* Business hours are being shortened to prevent the spread of the COVID-19.
Closed: Every Tuesday and New Year holidays
Price:
[Advanced] (Adult) 1,230 yen, (Elementary and junior high school student) 510 yen, (Infant) 210 yen
[At the door] (Adult) 1,330 yen, (Elementary and junior high school student) 620 yen, (Infant) 310 yen
* "Admission tickets" will not be sold at museum counters and ticket vending machines. To enter the museum, please purchase a time-specified "admission ticket" (limited number tickets) at a designated convenience store in advance.
Iwatsuki Ningyo Museum: Japanese style unique to Japan! Let's go to the ningyo town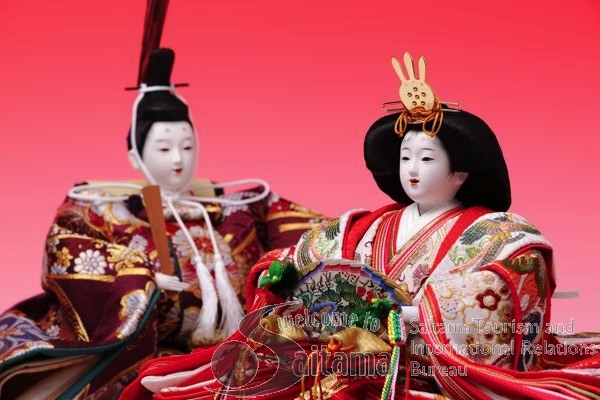 The Iwatsuki Ningyo Museum, located in Iwatsuki Ward, Saitama City, Saitama Prefecture, is Japan's first public museum specializing in the Japanese dolls or 'Ningyo'.

In fact, Saitama Prefecture is the largest Japanese doll producing area in Japan. Located in the Iwatsuki area, one of the leading producers, this museum the opened on February 22, 2020 allows you to learn and enjoy the history of doll making, traditional techniques and their beauty.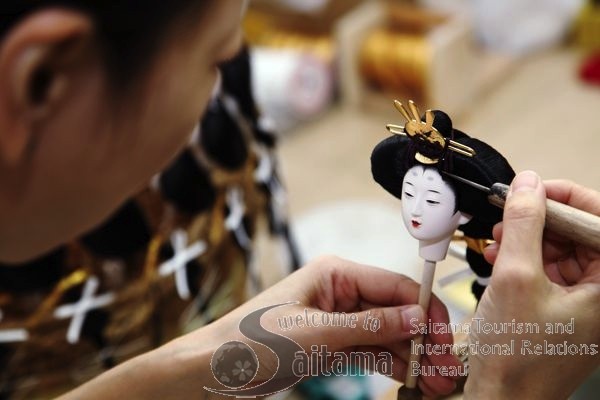 In addition to exhibits related to Japanese dolls, there are shops selling original goods and cafes where you can take a rest, so be sure to visit when you come to Japan next time.
Spot Information

Spot name: Iwatsuki Ningyo Museum
Address: 6-1-1 Honcho, Iwatsuki-ku, Saitama-shi, Saitama
Access: From Iwatsuki Station on the Tobu Urban Park Line (Noda Line), go through the east exit, go straight on the main street in front of you, turn left at the second traffic light (Iwatsuki Station entrance), and go straight for about 500m, and it will be on your right. Take about 10 minutes on foot
Business hours: 09:00 to 17:00 (last admission at 16:30)
Closed: Every Monday (* Open if it is a national holiday) and New Year holidays
Fees: Adults 300 yen, high school or university students and seniors of 65 years old and over 150 yen, elementary and junior high school students 100 yen
One Punch-Man's hometown??? Let's feel the charm of Saitama Prefecture!
Do you know Japan's proud superhero manga "One Punch Man"?
This is the title of a super long-selling manga that has been serialized since 2009. One Punch Man was initially posted on a certain website as a web-comic and became popular. Since 2012, its remake version has been published as a serialized manga on major manga sites. This work is popular not only in Japan but also overseas. In fact, the name of the main character of this work is actually "Saitama"!
Many people may have wondered, "What is the relationship between Saitama Prefecture and the work?" In particular, in the character setting, the connection regarding Saitama Prefecture is not clearly stated, but in fact, it seems that the birthplace of the original author "ONE" is Saitama Prefecture. Similar to Saitama Prefecture, which is often thought to have few tourist spots compared to Tokyo, there is a theory that the name was given because "no clear image comes up in mind" and "leaving weak impression".
Anyway, after the character in this work was given such a name, it also collaborates with Saitama prefecture and major railway companies, so please check out the "One Punch Man" work along with Saitama prefecture if you can.
How was it? Saitama City, Saitama Prefecture can be easily accessed in about 30 minutes from Tokyo. There are many routes that connect Tokyo and Saitama, so be sure to visit them while you're sightseeing in Tokyo.
Railways in Saitama - Perfect for Sightseeing in Tokyo and the Kanto Region

[Survey] Traveling to Japan
Recommend