Nature in the Chubu Region: Enjoy Activities! Enjoy Rare Experiences Unique to Chubu (Part 2)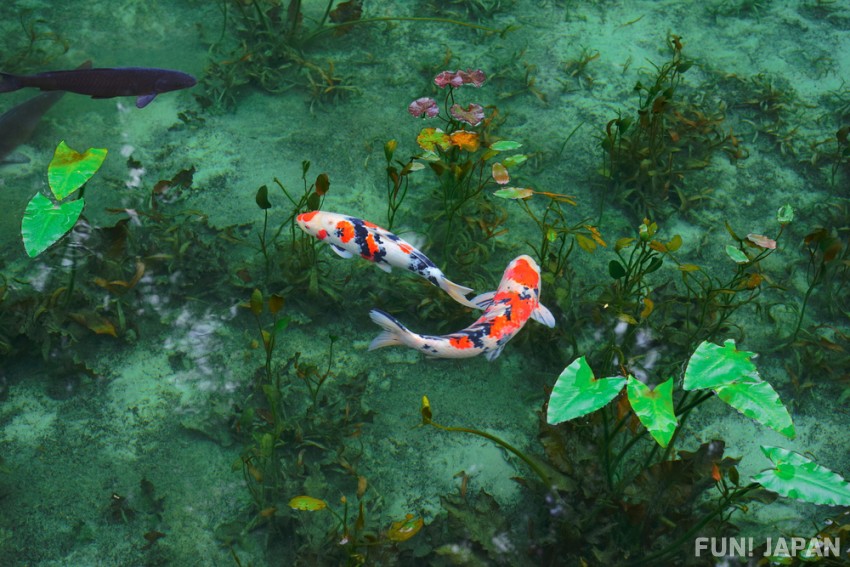 If you visit Japan, you'll find an abundance of nature and superb views throughout the 4 seasons. While there are many places to visit and see these things in Japan, the Chūbu Region is among one of the most popular locations for people wanting that traditional and nostalgic Japanese feel.

Following the "Nature in the Chubu Region: Enjoy Activities! Enjoy Rare Experiences Unique to Chubu (Part 1)", this report will look at what our FUN! JAPAN staff member got up to during their 3-night and 4-day stay in Gifu and Aichi Prefecture!
Each spot has its own unique locations and traits, so make sure to set aside some time during your next trip to Japan to check them out!
A Model Course for Nature and Activities in the Chūbu Region of Japan
Day 3: Naegi Castle Ruins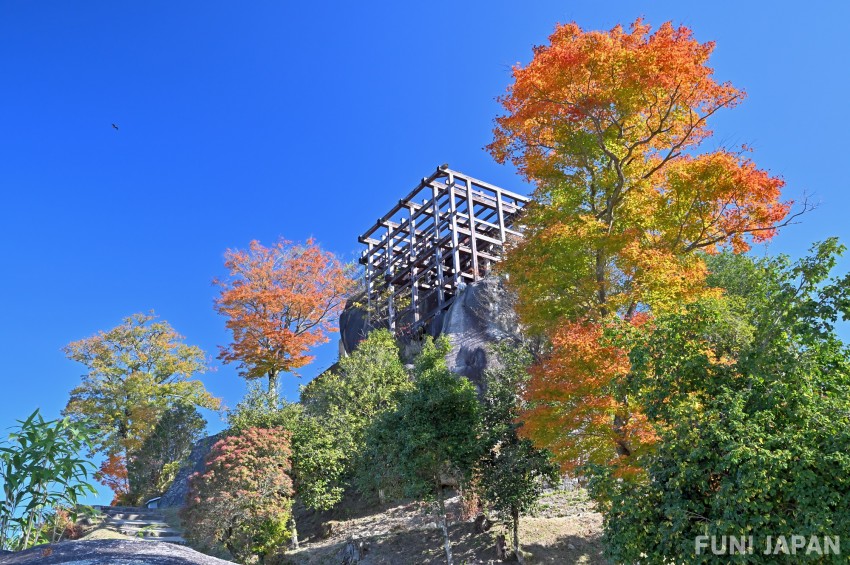 On the third day, we started from the ruins of Naegi Castle in Nakatsugawa, Gifu Prefecture, a popular photo spot. The stone walls of Naegi Castle are said to be rare in Japan. They are made up of huge natural rocks. The stone walls, which are constructed in different ways depending on the age, are another highlight. The view from the observatory situated up on the ruins of the castle tower was also spectacular, with a grand view of the mountains and the city in front of you, and a splendid 360-degree view everywhere you looked. This is a wonderful spot not only for castle lovers, but also for people who like magnificent views!  

Day 3: Osaka Waterfall Tour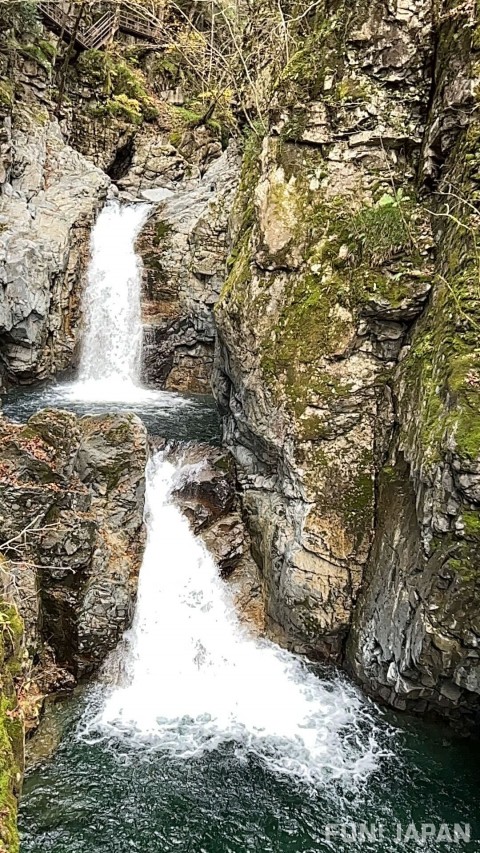 If you come to Gifu, you should definitely go on a tour of the over than 200 waterfalls that can be found in Gero's town of Osaka. Many of the waterfalls in this valley were created by the eruption of Mount Ontake! Each waterfall is unique, some are extremely powerful with a lot of water, some have two or three tiers, and some are so beautiful with a thin water flow that looks like white thread! There are a variety of waterfall tours, and those who are confident in their physical strength can challenge the harder courses, while those who want to enjoy a casual tour can choose the easier courses. When I actually tried trekking, I felt that it was less strenuous than I had imagined, since the great nature of Osaka can be enjoyed to the fullest and I could gaze at the surrounding scenery, so I was able to enjoy it. Also, the sound of the constantly falling water from the waterfalls was like a concerto performed by nature! Let's take a waterfall tour, breathe in the negative ions of nature, and refresh ourselves! 

Day 3: Stay the Night at Gero Hot Spring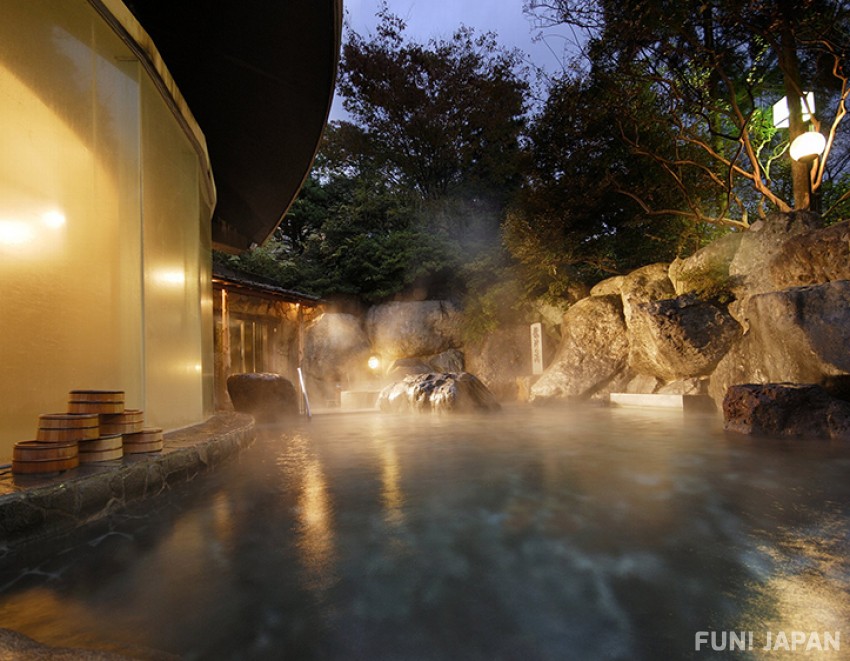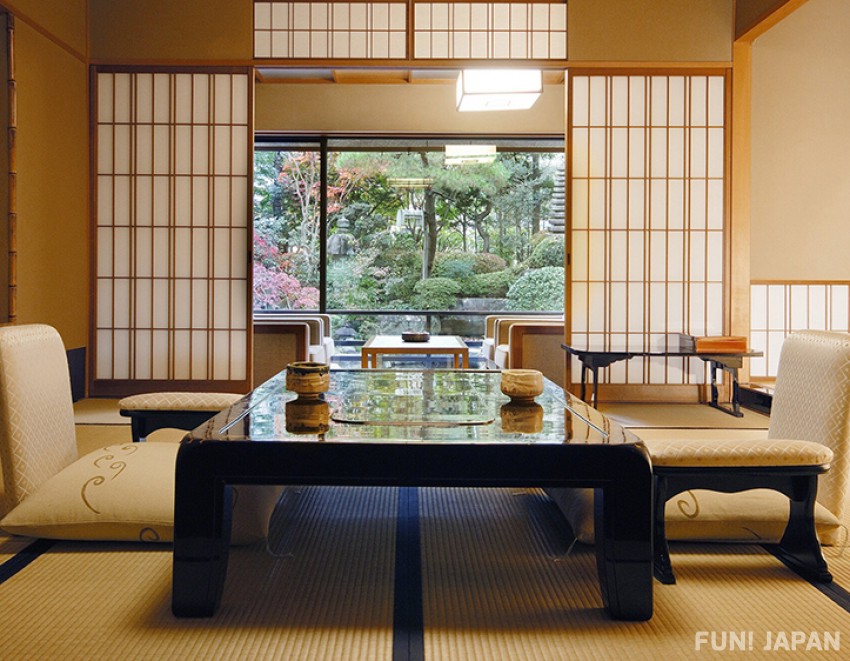 Gero Hot Spring is a place where the liveliness of a hot spring town and the atmosphere of a mountain village are in harmony.Gero Hot Spring is one of the three most famous hot springs in Japan, and has been visited by tourists from Japan and abroad since long ago for its superb quality of water, which makes the skin smooth and healthy. On this day, we stayed at Suimeikan, a high-class Ryokan where three large baths can be experienced. The thought of experiencing hot spring baths while admiring the picturesque scenery was super exciting!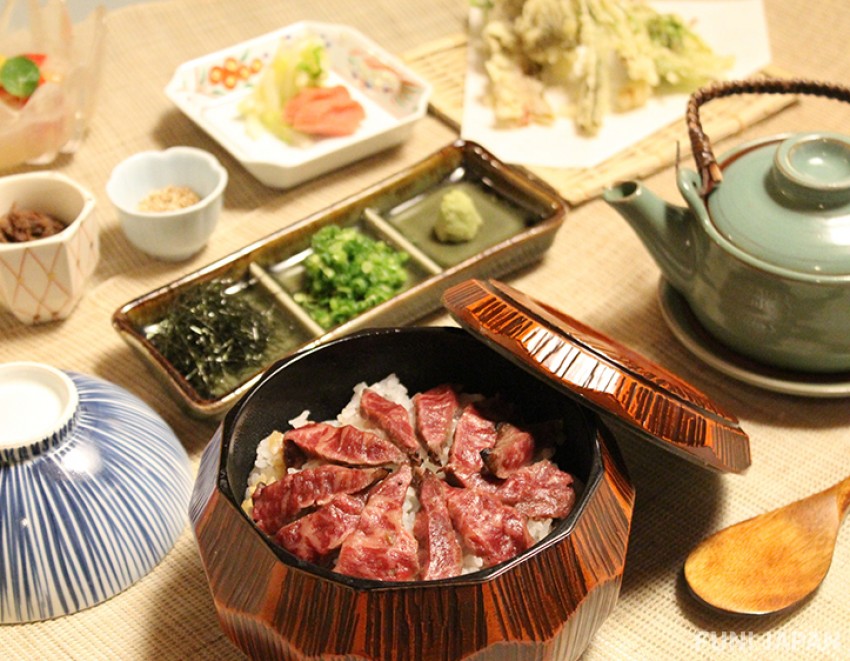 We stayed in a Japanese-style tatami room. Here we could relax, drink Japanese tea, and enjoy a relaxing time. The course with Japanese food is highly recommended, as the food is luxurious and a variety of dishes made using ingredients from Gifu Prefecture can be enjoyed, including Hida beef, a brand of Japanese beef.
Day 4: Ride Around Gujo Hachiman on an Electric Bike
On the fourth day, we strolled through the town of Gujo Hachiman. The streets of Gujo Hachiman in Gujo, Gifu Prefecture remind us of the days of Bushi and Samurai. The streets and houses of the Edo period have been preserved as they were back in the day, so it is as though you have entered the world of a historical drama. Incidentally, this town, which once flourished as a castle town, is densely populated with houses and many small streets, so sightseeing by electric bike was most convenient.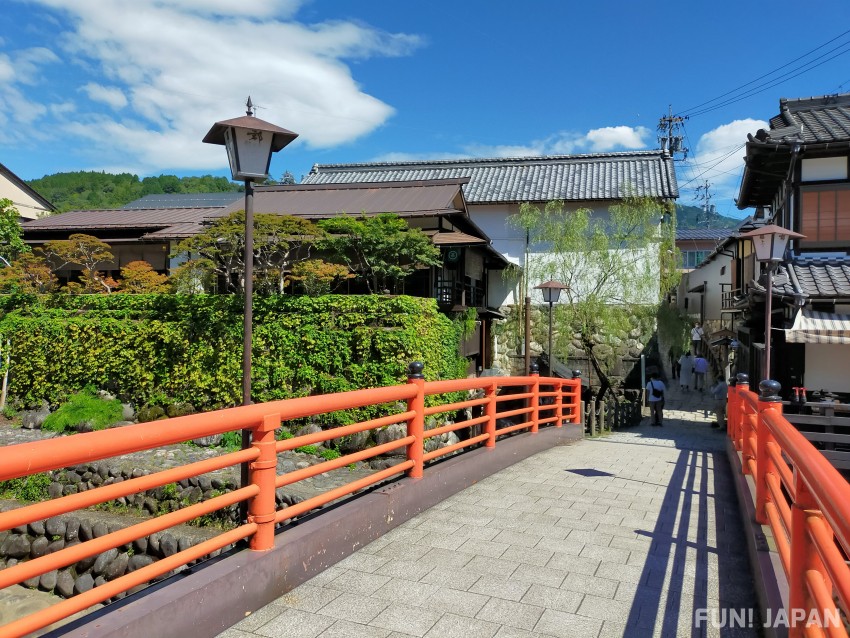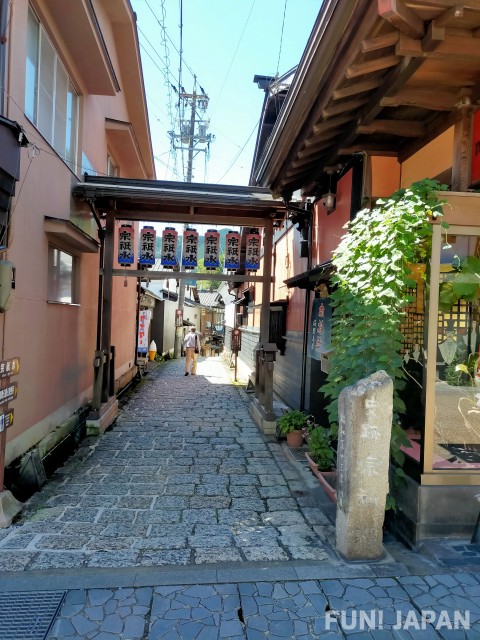 If you take this tour, you can visit not only the town, but also Gujo Hachiman Castle, the oldest reconstructed wooden castle in Japan. Additionally, if you' would like to have a kimono experience, going around on foot is the best way to get around! Wearing a kimono and strolling through a castle and historic streets is something that every traveller in Japan would love to do at least once, and Gujo Hachiman is a place where that dream can come true. Please make sure to take photos with Gujo Hachiman in the background and upload them to social media sites.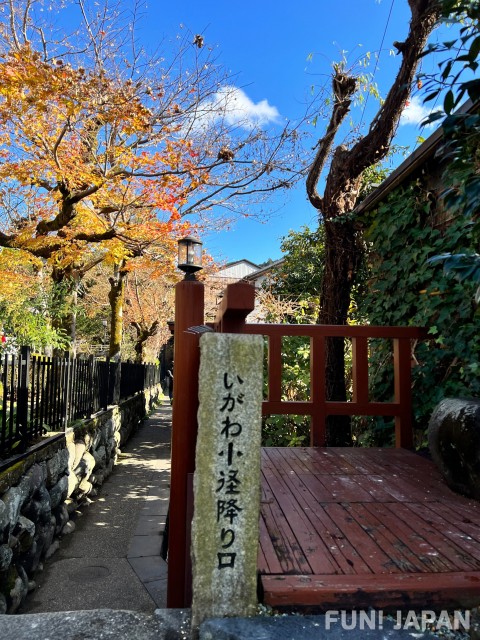 Gujo Hachiman is also known for the Gujo Odori dance. Gujo Odori is a summer event in Gujo Hachiman with a history of over 400 years, and is one of the three major Bon dances in Japan, It is also designated as a national important intangible folk cultural property. Men and women of all ages dance until dawn, making it a summer tradition unique to this region. 

Day 4: The Nameless Pond, as Beautiful as a Painting: Monet's Pond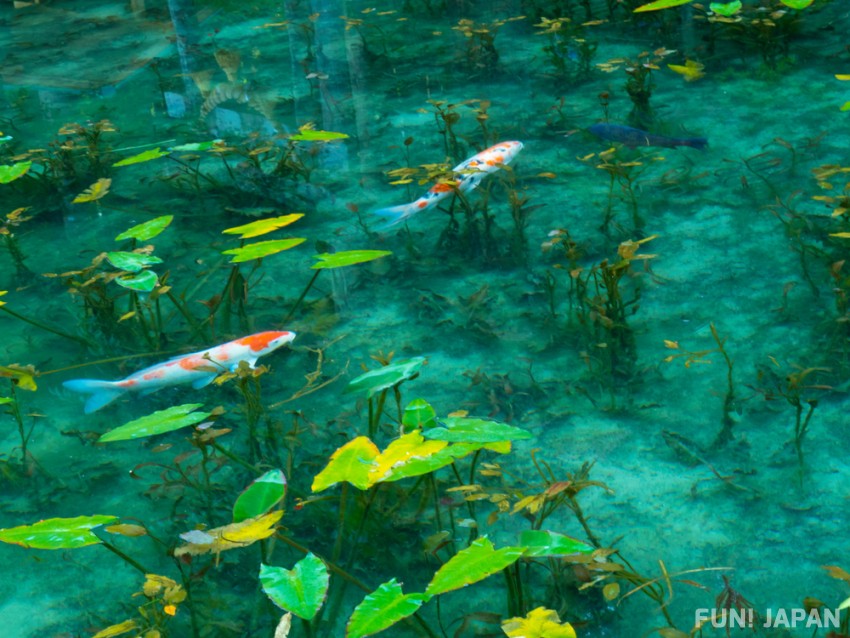 The "Nameless Pond" in Seki, Gifu Prefecture, has beautiful water lilies blooming in the clear water, and the sight of the elegantly swimming Nishikigoi carp in the pond resembles Monet's masterpiece "Water Lilies," which is why it is nicknamed "Monet's Pond. In fact, it is extremely dramatic to see the vivid red and white coloured koi swimming in the greenish emerald pond! This is a spot that has become very popular in recent years. Be sure not to miss it!  

Day 4: Stroll through the streets of Udatsu & learn the history of Mino Washi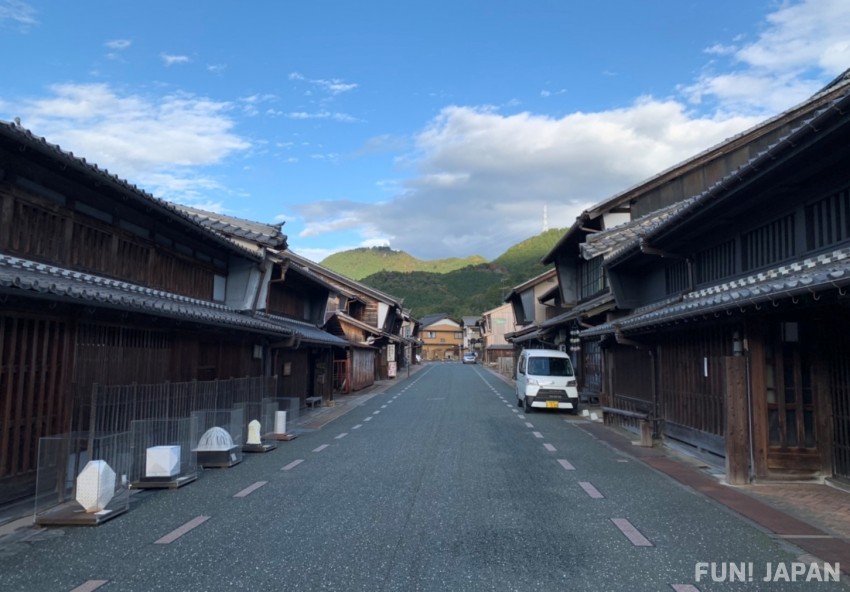 "Udatsu Townscape" in Mino, Gifu Prefecture, is designated as an Important Preservation District for Traditional Buildings. The main feature of this townscape is the Udatsu, a firewall built to prevent fires by raising both ends of the roof one level higher using plaster walls and tiles. Only wealthy families were allowed to build Udatsu, which brought about such Japanese phrases as "udatsu wo ageru" (meaning: to raise one's lifestyle and status). The area is lined with unique buildings, so it is recommended to walk around and compare the different buildings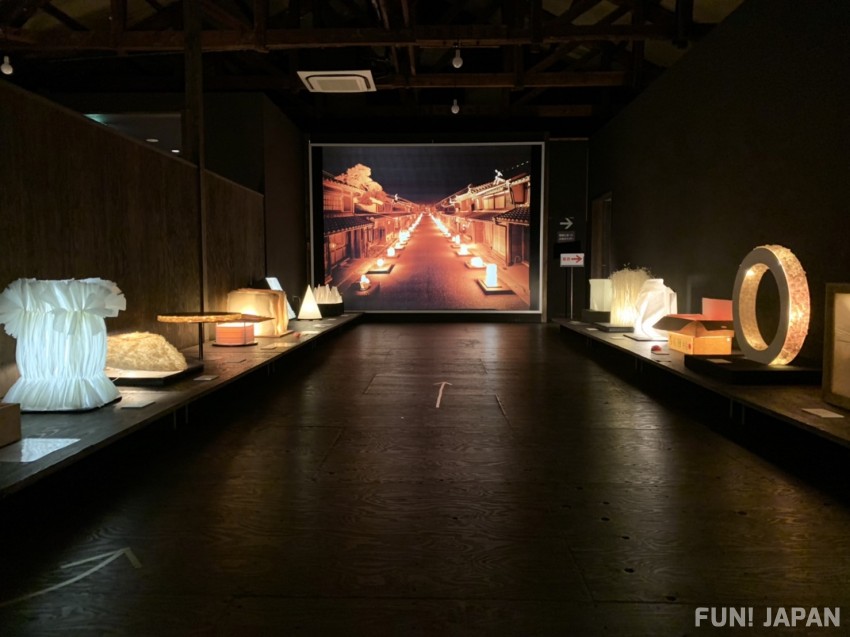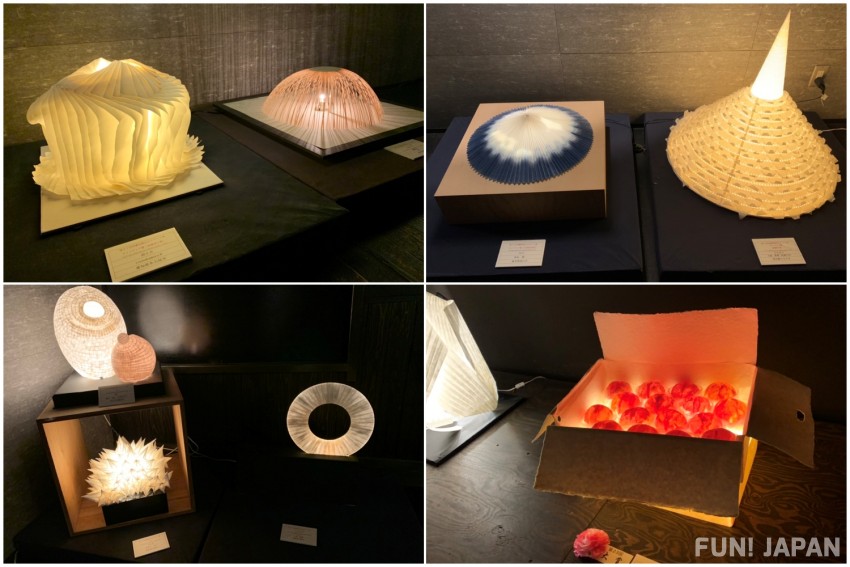 In the Mino Washi Akari Art Museum, where people can learn about the 1,300-year-old tradition of Mino Washi paper, about 500 to 600 pieces of art made from Mino Washi are exhibited, and you can see what everyone from amateurs to professionals has made. The Mino Washi itself is a traditional skill of this region that has been passed down through generations from ancient times, but the impression of it changes completely after viewing the light art of modern design! Looking at the works here, I could sense the Japanese way of preserving traditional techniques while applying and utilizing them in a modern and fashionable way. If you visit Mino, why not immerse yourself in the magical world created by light and Japanese Washi paper?
Day 4: Head home via Chubu Centrair International Airport.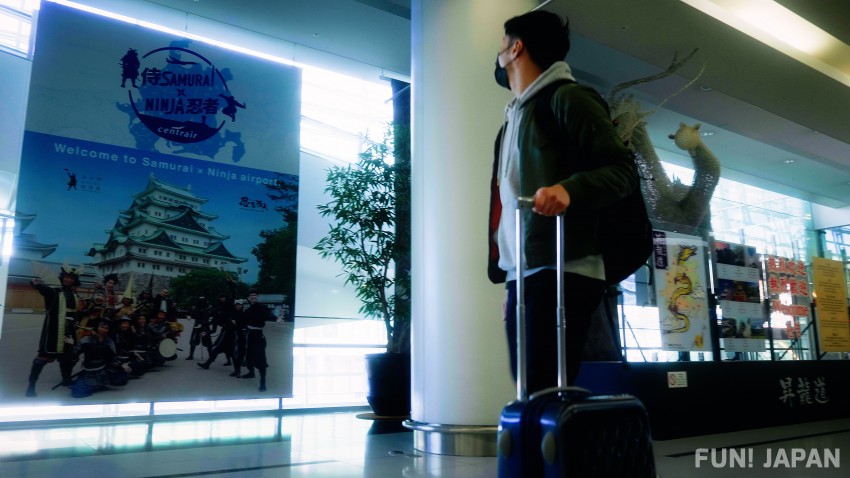 The airport has a restaurant district where you can enjoy the regional flavours unique to Nagoya, "A Flight of Dreams" where you can see the first Boeing 787 aircraft up close and enjoy shopping for Boeing related merchandise, as well as an observation deck where a panoramic view of the airport can be enjoyed. A real plane seen from the front is especially breathtaking! There are also Japanese restaurants and duty-free shops with great deals, so be sure to stop by before your flight.  

Related Links
■Want to read about day 1 and 2? Click here!
Nature in the Chubu Region: Enjoy Activities! Enjoy Rare Experiences Unique to Chubu (Part 1)
https://www.fun-japan.jp/en/articles/12958

■Want to know more about the Chūbu Region's history, culture, and more? Click here!
Experience the history and traditional culture of the Chubu region! Experience the traditional beauty of Japan with all of your senses (Part 1)
https://www.fun-japan.jp/en/articles/12962
[Survey] Traveling to Japan
Recommend