Experience the history and traditional culture of the Chubu region! Experience the traditional beauty of Japan with all of your senses (Part 1)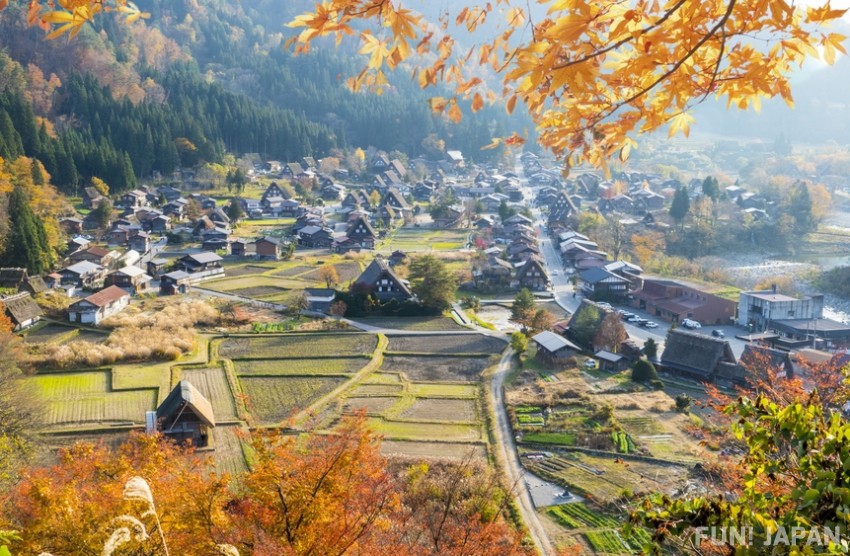 Japan is filled with an abundance of nature as well as traditions and culture that has been passed down for hundreds of years, most of which is highly regarded by foreign visitors. While there are many places to visit with these traits across Japan, Gifu and Aichi Prefecture are especially known for both their scenic and historic landmarks and locations.
In this article, we're going to be delving into the report of one of our FUN! JAPAN staff members who visited Gifu and Aichi Prefecture as well as using the information they gathered to create the perfect model course for anyone looking to visit themselves in the future! Each spot has its own unique locations and traits, so make sure to set aside some time during your next trip to Japan to check them out!
A Model Course for Culture and History in the Chūbu Region of Japan
Day 1: Hatcho Miso Brewery Tour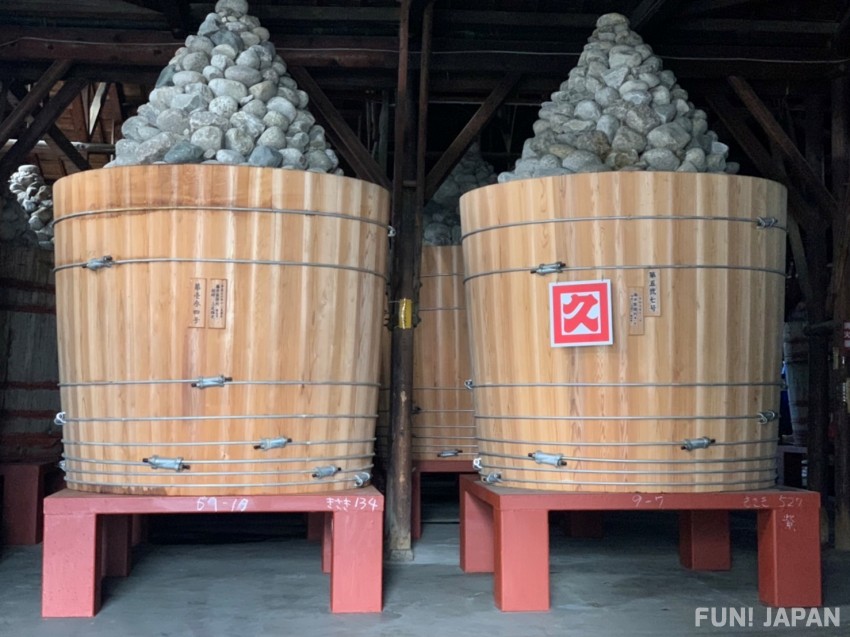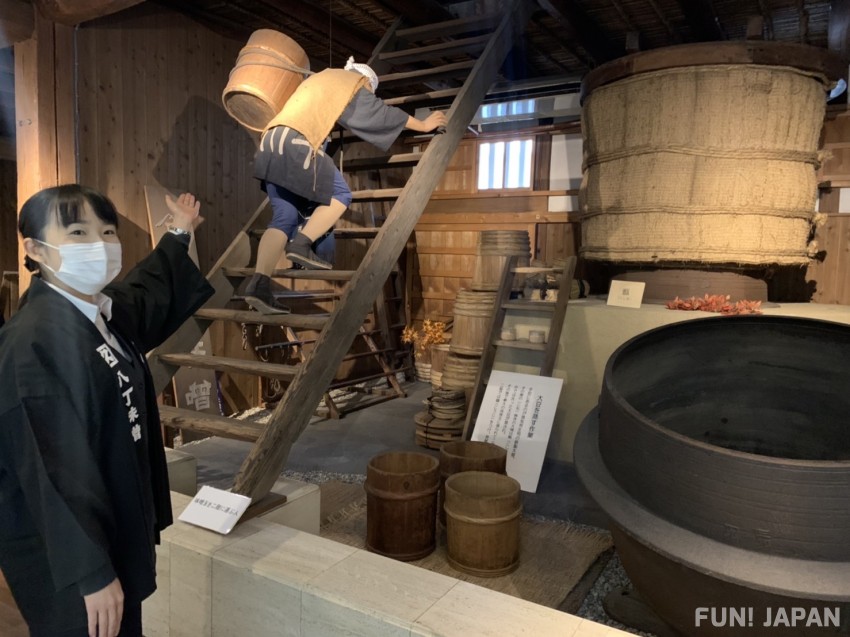 When it comes seasonings in Japanese food, miso is probably one everyone has heard of at least once. While miso is a generally broad term, the long-matured soybean miso that is produced in Hatcho-cho, Okazaki, Aichi Prefecture, is called "Hatcho miso". You can learn about the manufacturing procedure during a tour of the Kakukyu miso brewery, which has been producing Hatcho miso for more than 370 years. 600kg of giant wooden shelves are filled with 6 tonnes of miso with 3 tonnes of stones placed on top to maintain the moisture, slowly aging the miso over 2 years. I took a 30-minute tour of the brewery, which included a peek at the huge wooden vats used for making Hatcho miso, and listening to a lot of easy-to-understand explanations regarding the production process.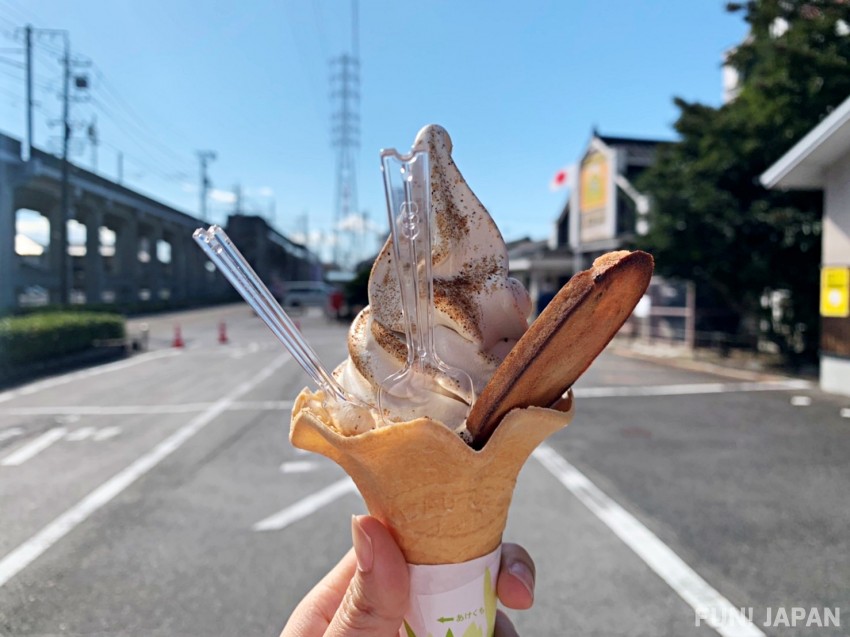 Oh, and make sure to try the "miso soft serve ice cream" on the way home! At first, I was suspicious and thought, "Miso-flavored soft-serve ice cream?!" But when I tried it, I was surprised at how tasty it was! I still can't forget the savoury flavor of Hatcho miso together with the mild sweetness of salted caramel.
Day 1: Nagoya's famous "Nagoya Meshi" Food Tour.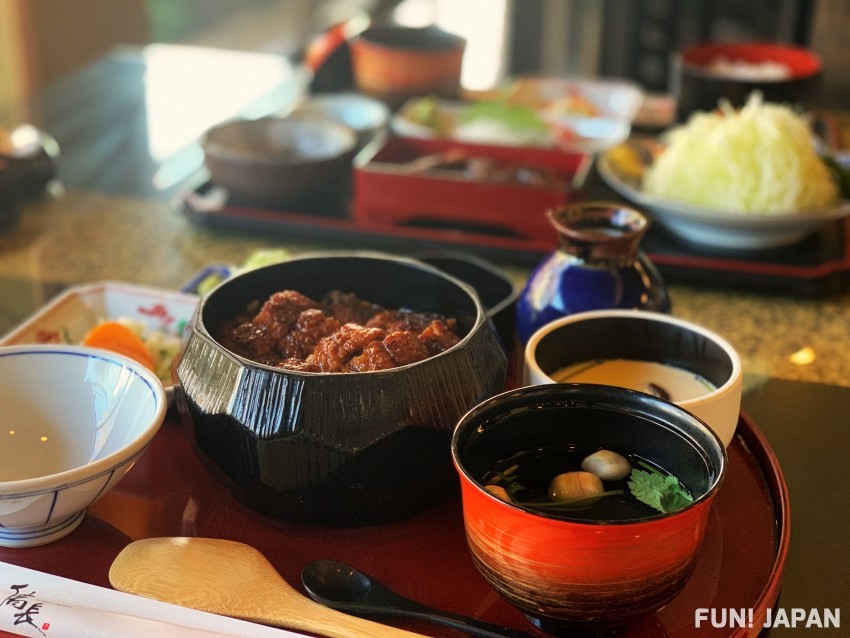 Travelling is all about eating good food! Nagoya in Aichi Prefecture is famous for Nagoya-meshi. Nagoya-meshi is a general term for the distinctive food culture of Nagoya. It is characterized by its powerful seasonings strong-flavored rich red miso paste, which is often used in local dishes. Among the many kinds of Nagoya-meshi, I recommend "Hitsumabushi," an eel dish. Hitsumabushi is a dish which consists of finely chopped broiled eel that is usually served over white rice. The first step is to put the eel over some white rice in a bowl. Then, add condiments (green onions, chopped seaweed, wasabi, and more) to enjoy various unique flavors. Finally, pour green tea on top to make ochazuke.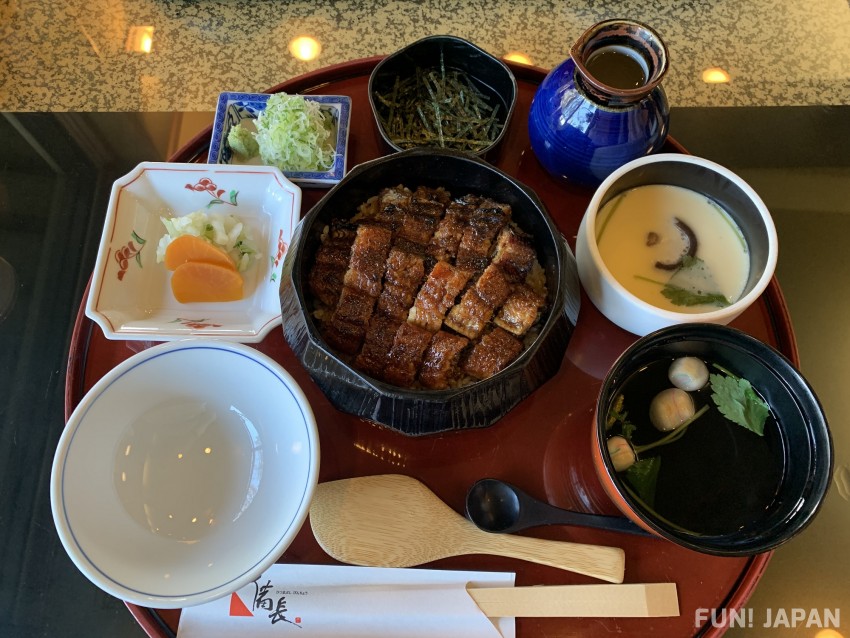 The restaurant I visited this time, Hitsumabushi Bincho, carefully selects and procures the finest eels from all over the country, so be sure to stop by for a taste of this delicious authentic dish! Honestly, I don't particularly like fish or eel, but I enjoyed the Hitsumabushi here so much that I became addicted to it and plan to have it again when I next visit Aichi Prefecture.
Day 2: Experience the sunken hearth at Shirakawa-go Gassho-Zukuri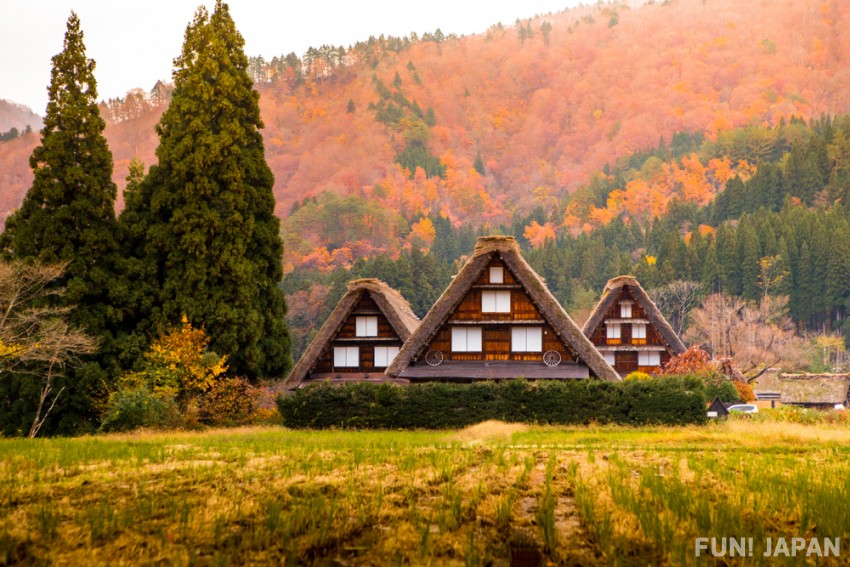 The Gassho-Zukuri Village of Shirakawa-go in Shirakawa Village, Gifu Prefecture, is registered as a UNESCO World Heritage Site. The village includes over 100 Gassho-zukuri houses of various sizes, each with a distinctive thatched roof. Here, visitors can learn about Japanese history and the traditional lifestyle of the village.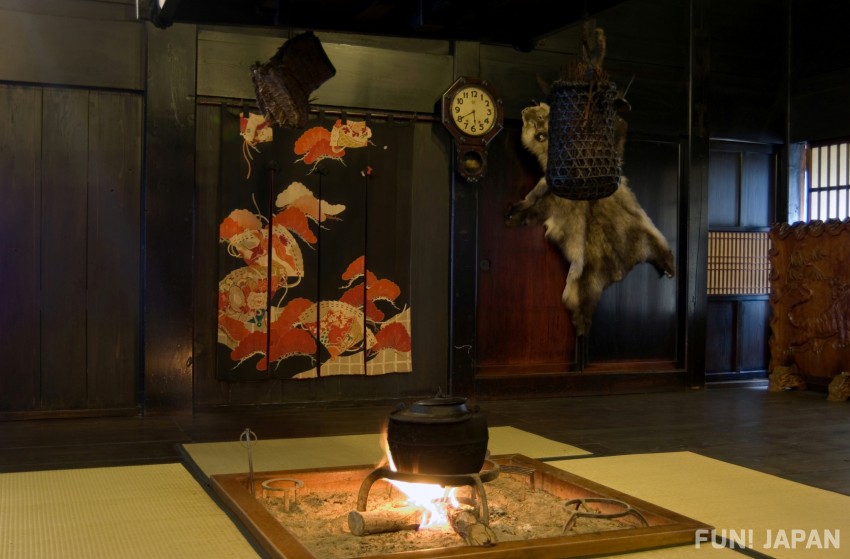 After touring the interior, you can try your very own traditional "Irori hearth experience" and warm yourself up next to the hearth. You can also eat local dishes that have been eaten in Shirakawa-go for hundreds of years, which is a perfect lunch after a day of sightseeing! It was autumn when I visited, the autumn leaves were so pretty. Next time, I'd like to visit in winter and see the fairy-tale-like scenery of Shirakawa-go in the snow! 

Day 2: Traditional Japanese drumming performance by "Dekonaru-za"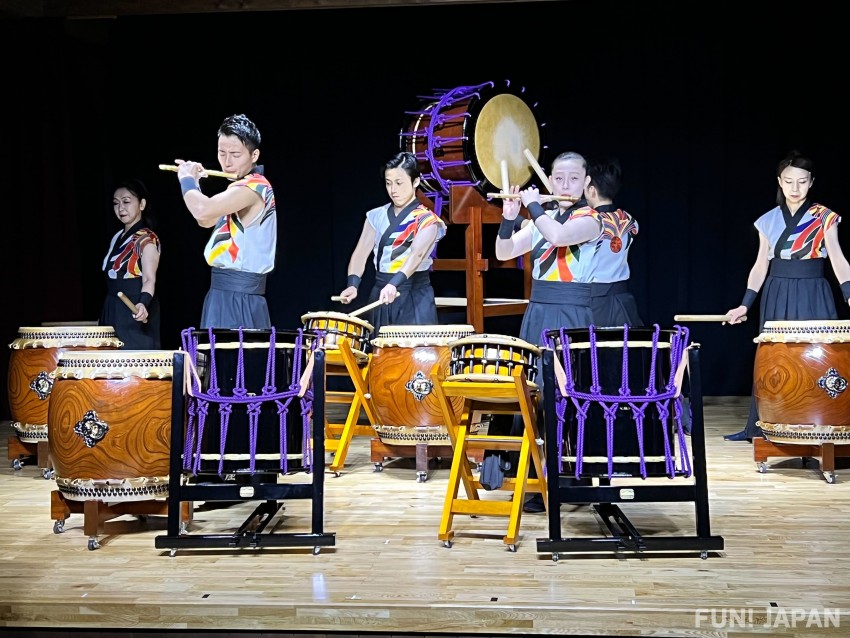 The second day, I started my sightseeing in Gifu prefecture's Hida Takayama city. First, we watched a performance by "Dekonaru-za" where there were Japanese instrumental performances by local performers. The show was based on a legend related to Hida Takayama, and the performance consisted of not only Japanese drumming, but also shamisen, other stringed instruments, and a variety of dances. Each performer plays a rhythm on various different-sized Japanese drums, making the performance very powerful! I felt as though every cell in my body wanted to dance to the rhythm of the drumming. The concept of "Dekonaru-za" is "There are no words (lines), only sound and the echo of the soul."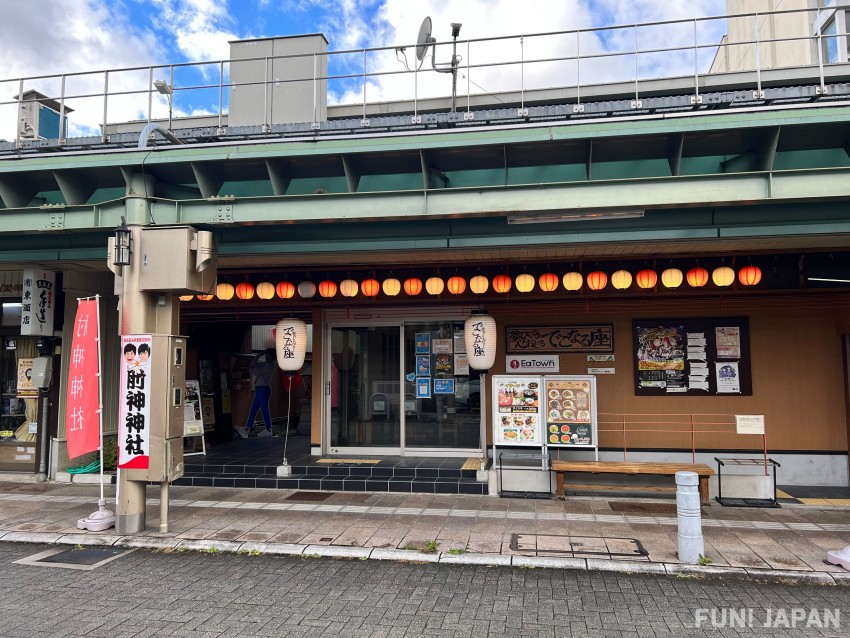 Also, after watching the Japanese drumming show, I had the chance to have a go at doing a Japanese drum performance of my own. I was taught the basic postures and simple rhythmic phrases for playing the Japanese drum, ending with a mini jam session with the performers! I felt like a professional performer! 

Day 2: Sake tasting at "Funasaka Sake Brewery."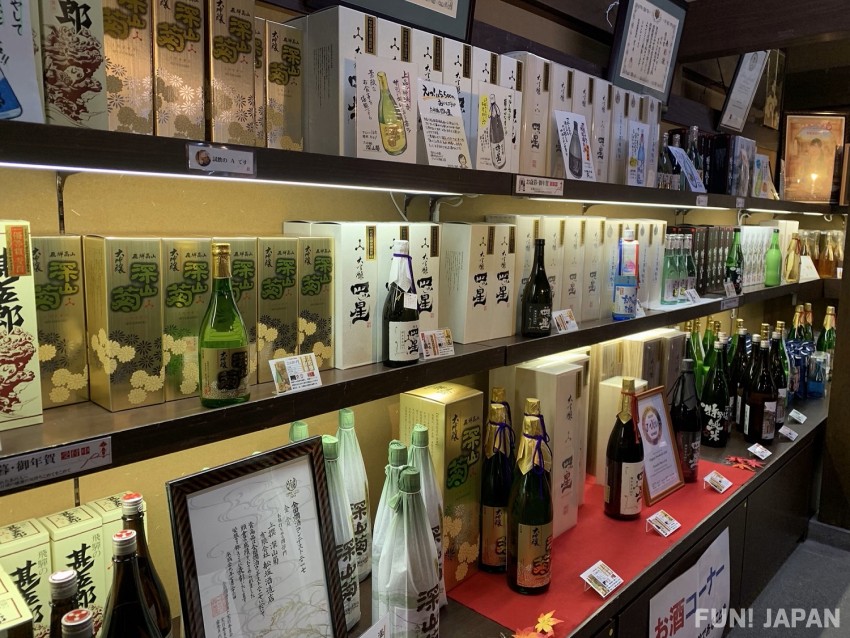 "SAKE", or Japanese Sake, is something you should try during your trip to Japan. Funasaka Sake Brewery is a traditional sake brewery with around 200 years of history that sell a variety of Sake such as plum and yuzu flavor which are popular among foreign tourists.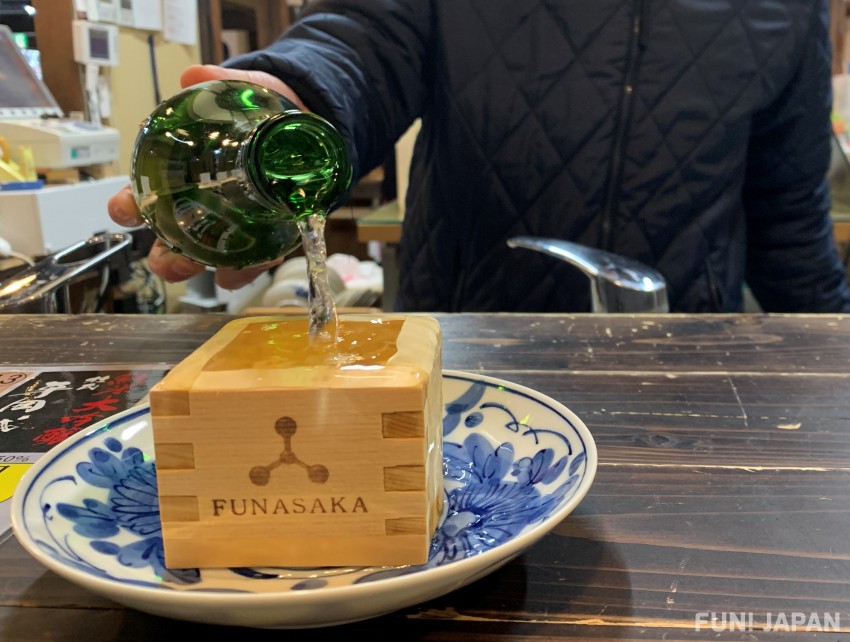 There was also a wide range of souvenirs available in the store, including food related to Sake, confectionery, as well as cosmetics that women will love. It's a fantastic place for alcohol lovers to not only buy alcohol, but also to taste it there and then.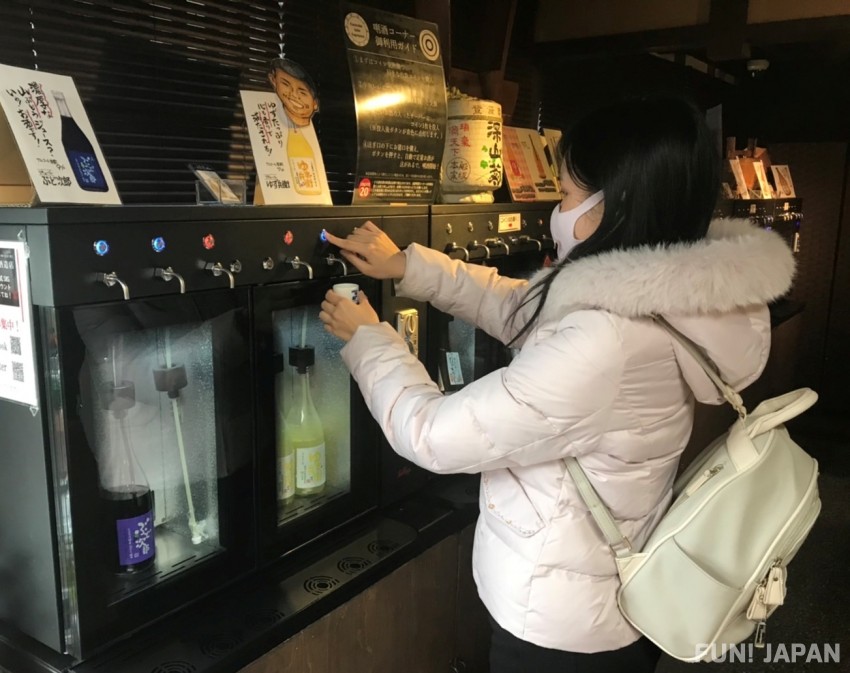 What a surprise! There was also a "Coin Sake Server" that was overflowing with a playful feeling. If there is a kind of sake that interests you, just insert a coin and push the button. After trying a small amount, if you want to drink more of this Sake, head to the souvenir corner♪ The owner of the store was very cheerful and humorous, and she showed us some souvenirs that are popular among foreigners. If you get a chance, please drop by and chat to them! (Lol)  

Day 2: Beautiful & delicious traditional Japanese "Wagashi"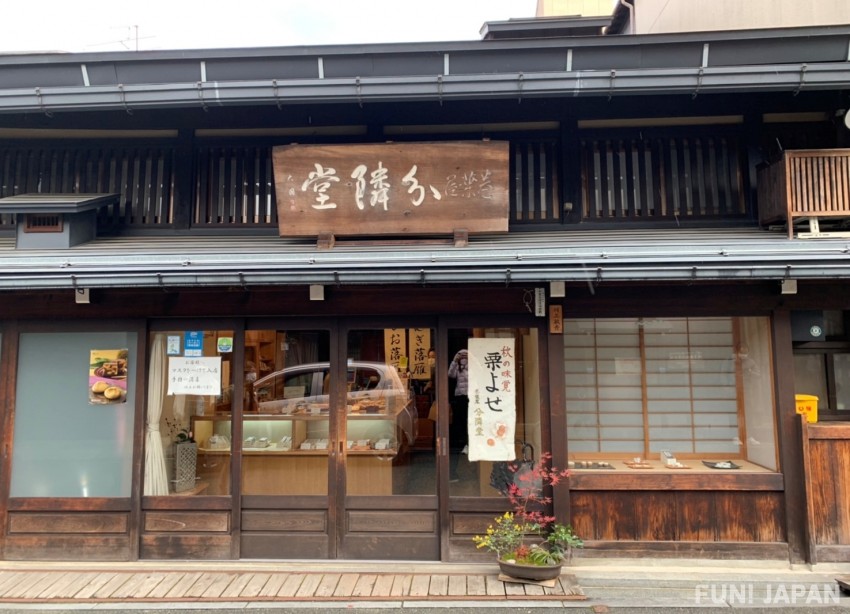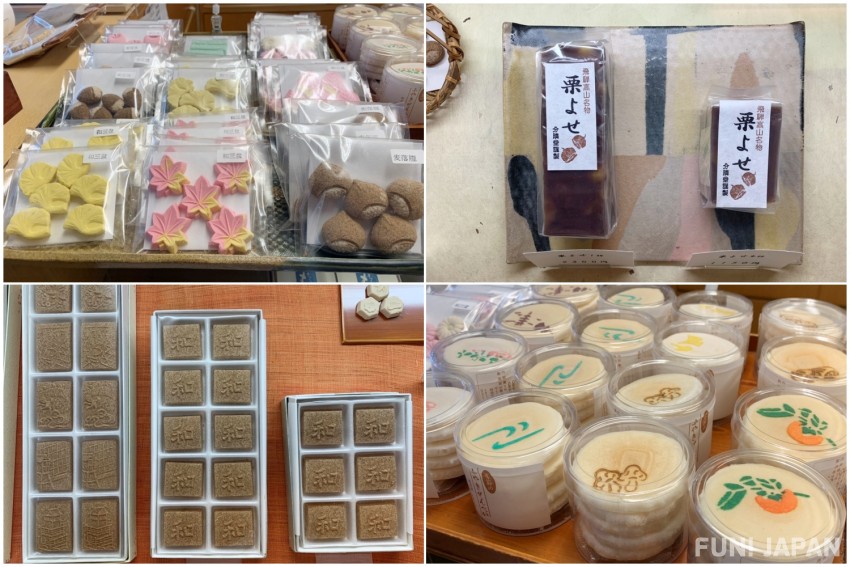 Japanese confectionery, or Wagashi, is popular for souvenirs because they show the unique Japanese sense of season and are very pretty to look at. There are many famous Japanese confectionery shops in the Gifu Prefecture. Among them, Bunrindo, a popular Japanese confectionary shop in Hida Takayama, has a wide range of products from seasonal limited edition products to regular products that can be purchased year-round.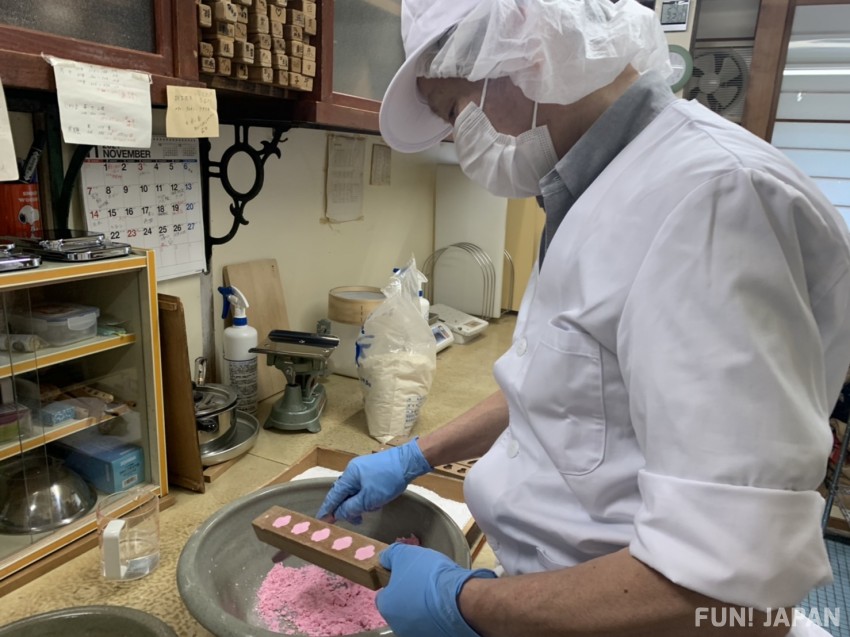 Each of the Wagashi here are handmade by artisans. Using cute molds, the four seasons are shown through the colours and shapes of the Wagashi. The aroma and refined sweetness of the Wagashi makes us want to eat as many as possible.
Related Links
■Want to read about day 3 and 4? Click here!
Experience the history and traditional culture of the Chubu region! Experience the traditional beauty of Japan with all of your senses (Part 2)
https://www.fun-japan.jp/en/articles/12963

■Want to know more about the Chūbu Region of Japan? Click here!
https://make-nostalgic-experience-gifu-aichi.jp/