The Perfect Yokosuka Day Trip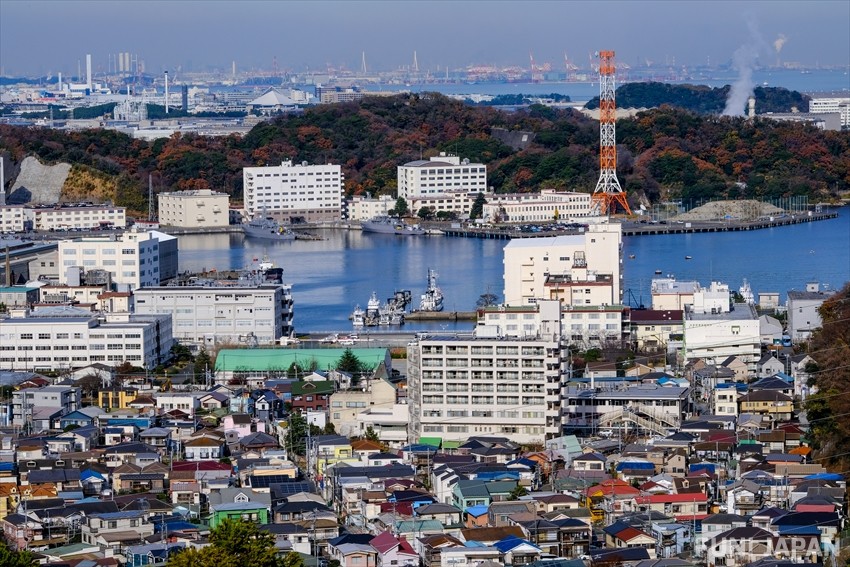 Take the opportunity to spend a day in Yokosuka - a coastal city packed with military history, monkey islands and art museums. Whether you're a fan of ancient war ships, uninhabited islands or quirky shopping streets, this often overlooked city has something for everyone. 

Morning: Tour Yokosuka's Military World, Past and Present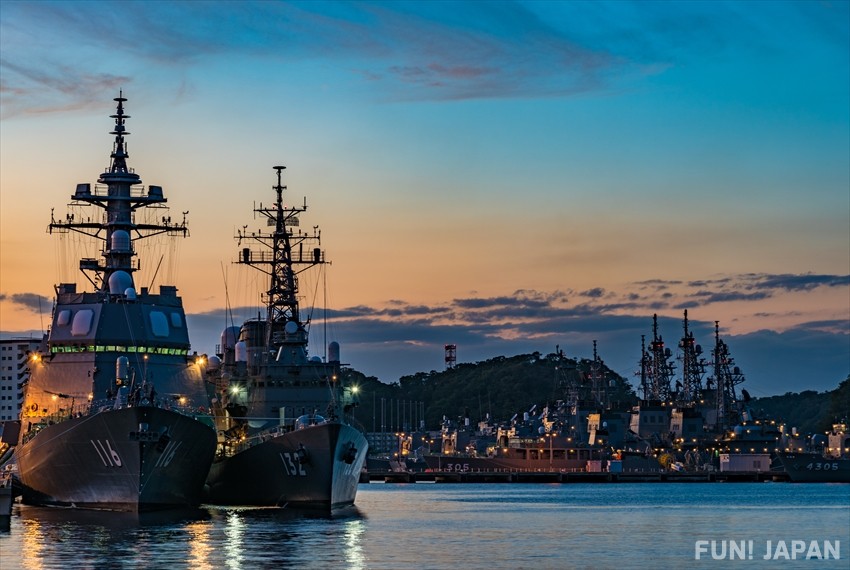 The city of Yokosuka is a well-known spot in Japan and America's entwined military history. From inspecting ships in the 18th century to the large US naval base that's located there today, it's been a key point on the Tokyo Bay for many hundreds of years. There are, unsurprisingly, plenty of places to learn about military history, including some great hands-on tours.
Explore the Mikasa Memorial War Ship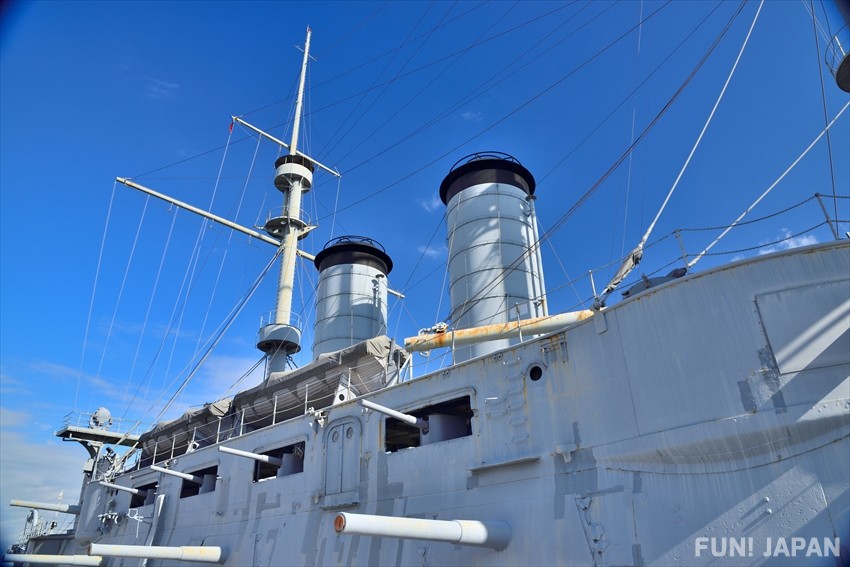 One of the largest of its kind, the Mikasa Memorial ship is a great tour even for those who aren't already fascinated by the military past of Yokosuka. The size of the ship is deeply impressive, and there is plenty of information available about its role in defending Japan from Russian ships in 1905. As it has been carefully restored and preserved, it is a thought-provoking insight into the battles of the past.
Spot Information
Name: Mikasa Historic Memorial War Ship (記念艦三笠)
Address: 82-19 Inaokacho, Yokosuka, Kanagawa
Location: The ship is located in Mikasa Park, a pierside spot with fountains and grass.
Access: The boat is best accessed via the Mikasa Loop Bus from Yokosuka Chuo Station. Alternatively, it is a 15-minute walk from the station.
Opening Hours: 09:00 - 17:30 (Apr - Sept), 09:00 - 17:00 (Mar & Oct), 09:00 - 16:00 (Nov - Feb)
Entry Fee: 600 yen (adults), 500 yen (seniors), 300 yen (16-18), free for children.
Take to the water with a Naval cruise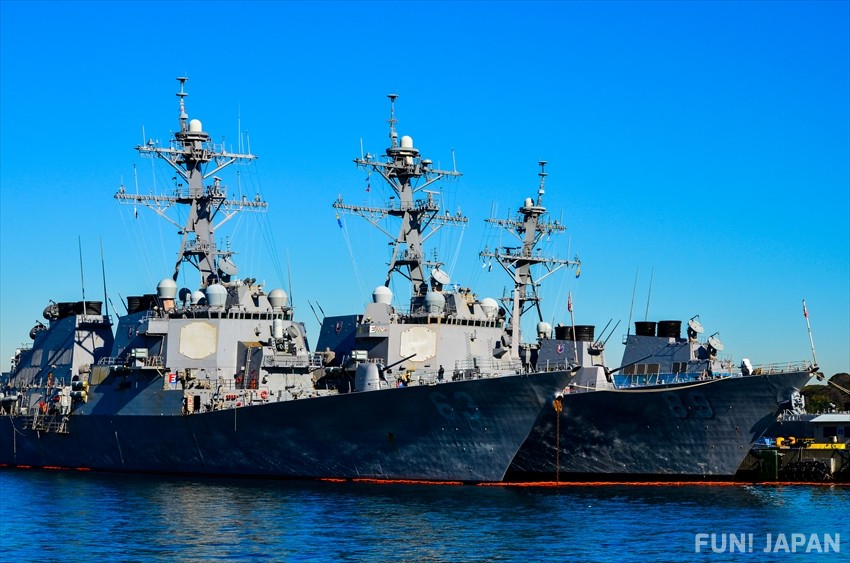 To see the more modern side of Yokosuka's military presence, you can leave the land behind and enjoy a naval port tour. The city is the home of both the US Navy and the Japan Maritime Self Defense Force (JMSDF). The tour lasts around 45 minutes and offers views of different vessels including submarines and US Naval Aegis Destroyers, depending on who is in port at the time. Trained navigators explain the different vessels and their history, as well as the general history of the area. Tickets can be purchased online in advance or from the Shiori port ticket office, where 100 tickets are available per cruise.
Spot Information
Name: Yokosuka Port Military Tour (YOKOSUKA軍港めぐり)
Address: 2-1-12 Honcho, Yokosuka, Kanagawa
Location: The port is a five minute walk from Shiori Station to the east of Verny Park.
Access: Catch the Keikyu Line to Shiori Station and walk for approximately 5 minutes.
Opening Hours: Cruises run at 11:00, 12:00, 13:00, 14:00 and 15:00 daily with some 10:00 services available on certain days during peak times or special events.
Entry Fee: 1600 yen for adults, 800 yen for children aged 7-12, free for children under the age of six if accompanied by an adult, if there are additional children under the age of six per adult, they will be charged 800 yen per child.
Lunch: Feast on the Famous Navy Burger on Dobuita Street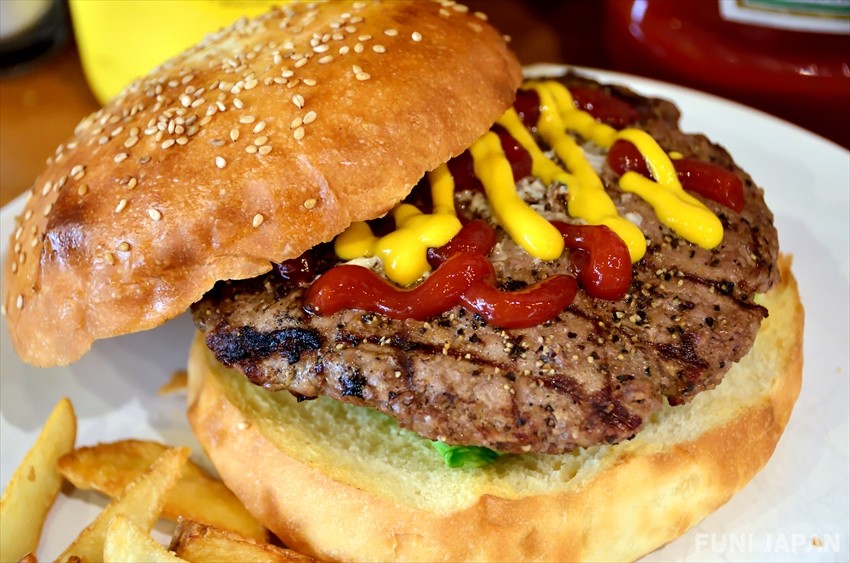 Once you've stepped back on shore, head to the popular Dobuita Street. This shopping street is packed with American and Japanese fusion food and fashion and is a great spot for Souvenirs. A number of restaurants here offer the famous Navy Burger, which is an extra-large burger served with a variety of delicious toppings. Each spot has their own special recipe, with Tsunami Curry and Grill being one of the most popular. The largest burgers can serve up to four people, so be sure to arrive hungry!
Spot Information
Name: Dobuita Street どぶ板通り
Address: 2 Honcho, Yokosuka, Kanagawa
Location: The street stretches from the US Navy Base to Keikyu Shioiri Station and is between Yokosuka and Yokosuka-Chuo Stations.
Access: The street is a short walk from either Yokosuka or Yokosuka Chuo Stations.
Spot Information
Name: Tsunami Curry and Grill (ツナミ カレーアンドグリル)
Address: 2-2-8 Honcho, Yokosuka, Kanagawa
Location: The restaurant is located on Dobuita Street.
Access: The restaurant is a 5-minute walk from Shiori Station on the Keikyu Main Line.
Opening Hours: 11:00 - 21:00 (Weekdays) 11:00 - 20:00 (weekends and holidays)
Afternoon: Choose From Islands and Art Museums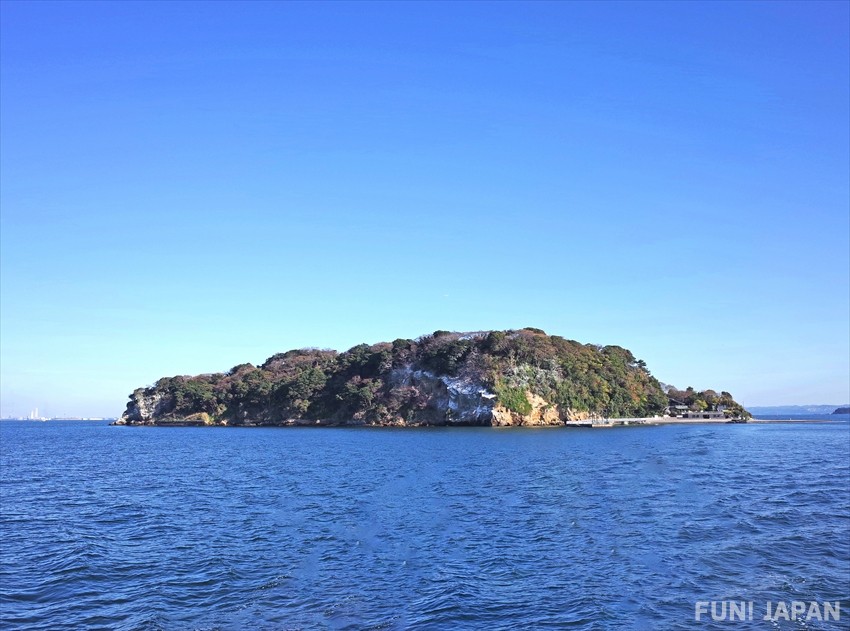 Once you've been re-energised, you can decide on your afternoon plans, with both our suggested locations offering some fresh air and beautiful scenery.
Sarushima Island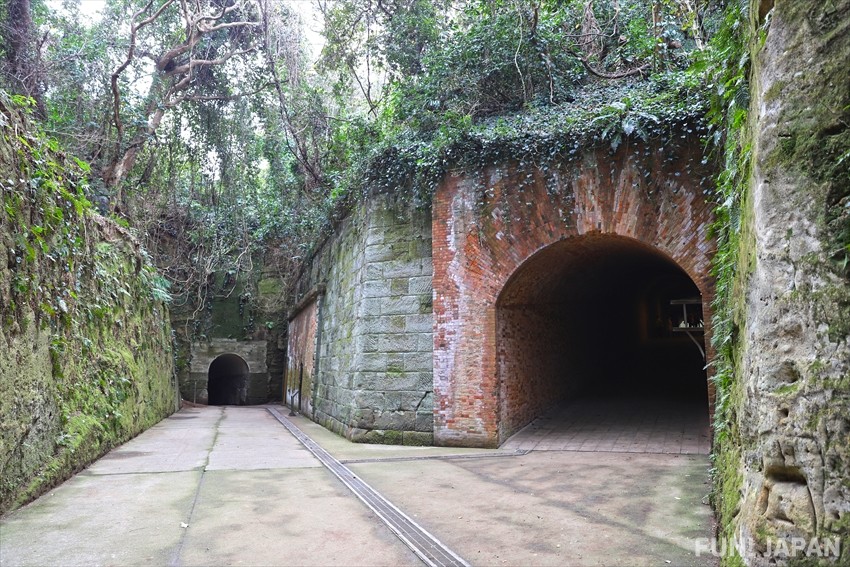 Just 2km off the Yokosuka coast, Sarushima is an uninhabited island you can explore to your heart's content. With monkeys as the only residents, it has a wild and untamed feel, with the abandoned artillery stores adding a haunted touch. The island was once used as a military artillery base, but is now used for summer music festivals and day-trips for the adventurous.
Yokosuka Museum of Art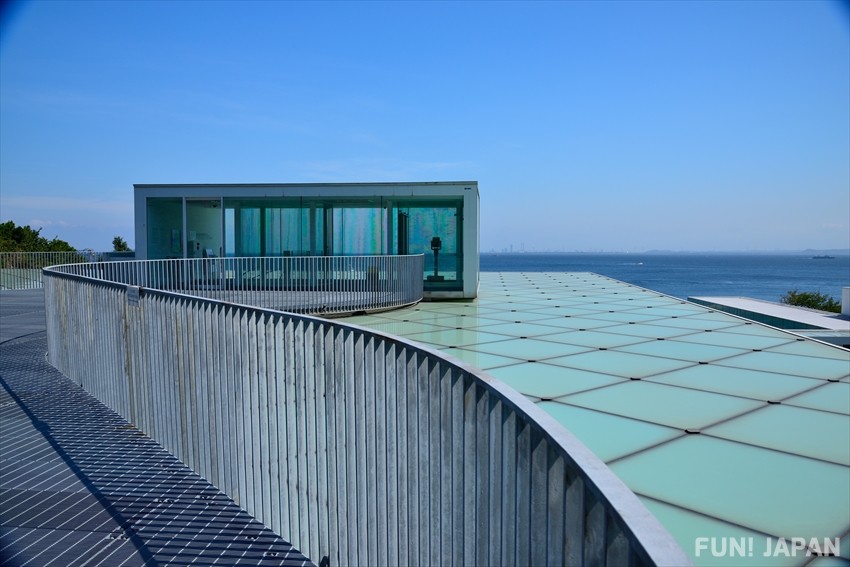 Perched a little below the city, the Yokosuka Art Museum is a great afternoon escape. It's located in Kannonzaki Park, which has a beautiful lighthouse and stunning sunset views. If it's raining, the museum offers a mix of art and sculpture, with over 5,000 pieces in permanent and special exhibitions. Wander through the halls, enjoy a coffee and snack at the museum cafe and take in the sunset from the surrounding park.
Spot Information
Name: Yokosuka Museum of Art (横須賀美術館)
Address: 4-1 Kamoi, Yokosuka, Kanagawa
Location: The museum is east of Yokosuka's center, in Kannonzaki Park.
Access: The museum is best reached by bus from Yokosuka Station or Maborikaigan Station.
Opening Hours: 10:00 - 18:00, (Acquamare cafe: 10:00 - 20:00)
Entry Fee: 380 yen (Adults) 280 yen (High-school and University Students) Free (Junior High and below)
Dinner: Try the Local Speciality: Naval Curry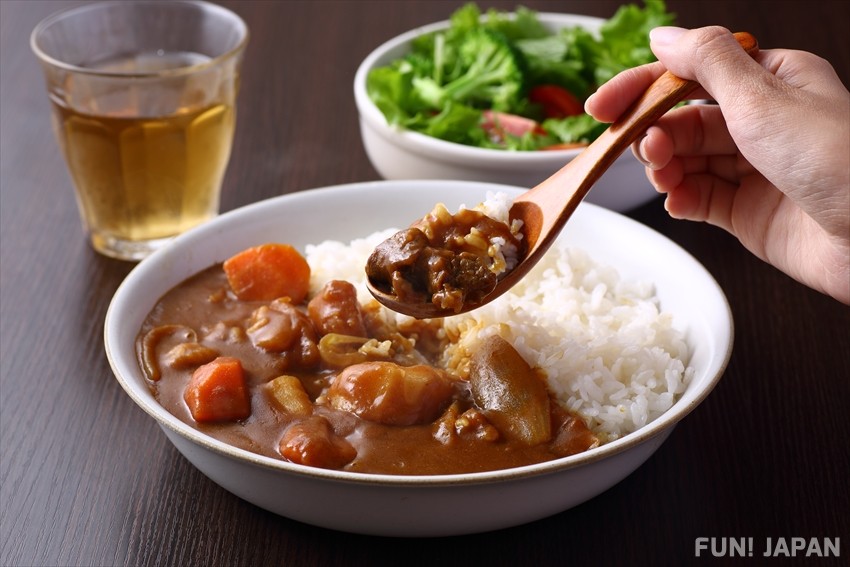 Once back in town, it's time to try the dish that Yokosuka is famous for: naval curry. While curry and rice is now a Japanese staple, few know that it originated from naval stew served aboard British Ships. Now modified to Japanese tastes over the years, it is a comforting dish that has a unique balance of spices. Many restaurants in Yokosuka serve their own recipe, with one of the most popular being Naval Curry Honpo. Located close to Yokosuka Chuo station, it's perfect for a final meal before heading back home.
Spot Information
Name: Yokosuka Navy Curry Honpo (横須賀海軍カレー本舗)
Address: 1-11-8 Wakamatsucho, Yokosuka, Kanagawa
Location: The restaurant is located along the main street from Yokosuka Chuo Station, just beyond the Prime Shopping Center.
Access: The restaurant is a short walk from Yokosuka Chuo Station.
Opening Hours: 11:00 - 16:00 (Weekdays) 11:00 - 20:00 (weekends and holidays)
[Survey] Traveling to Japan
Recommend