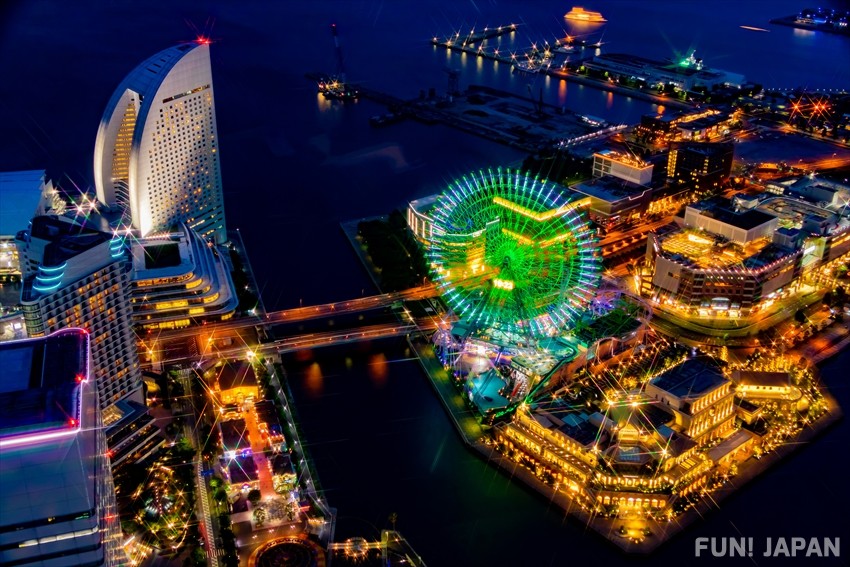 The 2011 anime series "The [email protected]" was a faithful adaptation of the original idol raising simulation game. In the anime the idol girls of 765 Productions studios aim to become the top idols in Japan, training and participating in different idol activities around Japan.
Today we will focus on a pilgrimage of episode 8 which follows Azusa during a bridal modeling shoot when some misunderstandings end up taking Azusa in a wedding dress all across the setting of Yokohama. Let's look at the different spots the episode took her!
JR Sakuragicho Station
The first spot we visit is the open area in front of Sakuragicho Station, a station near the Minatomirai area of Tokyo. This is where Azusa is let go after by the guards who realized the bride mix up and that she isn't the real bride. Near the entrance of the station is the restaurant "Bubby's Pie and Coffee" which is also featured as Azusa helps an old lady despite her current situation of being lost in a wedding dress.
JR Sakuragicho Station
Access: Yokohama City Blue Line, JR Negishi Line/Keihin-Tohoku Line
Yokohama Cosmoworld
Next, we visit the theme park Yokohama Cosmoworld and the area around it as Azusa wanders the area. The iconic "Cosmo Clock 21" Ferris wheel of Yokohama Cosmoworld is prominently featured, as well as the elevated circle walk where Azusa watched over a fortune teller's booth and ended up telling a fortune to a gentleman passing by. After visiting all the spots from the anime, try taking a ride up on the Ferris wheel for a wonderful view of Yokohama!
Yokohama Cosmoworld
Address: 2-8-1 Shinko, Naka-ku, Yokohama 231-0001
Access: 2 minute walk from Minatomirai Station, 10 minute walk from Sakuragicho Station
Hours: 11:00AM-9:00PM Monday to Friday, 11:00AM-10:00PM on weekends
Cosmo Clock 21 Tickets: 900 yen
Yokohama Chukagai
Meanwhile as Azusa is lost on the other side of Yokohama, Makoto and the Producer are searching for Azusa in the ChinaTown area Chukagai. Here is where the famous dynamic fight scene happens between Makoto and the bride's guards in black. Enjoy the atmosphere of ChinaTown here but don't go starting any fights! Try and see if you can find the restaurants referenced in the episode!
Yokohama Chukagai
Address: Yamashitacho, Naka Ward, Yokohama, Kanagawa 231-0023
Closest Stations: Motomachi-Chukagai Station/Ishikawacho Station
Yamashita Park
Finally, we arrive where Azusa and the others reunite as the sun begins to set- in Yamashita park. The lost bride and the gentleman Azusa told the fortune to earlier, who happened to be the groom, also were reunited, solving the day's problems once and for all. Enjoy the fountain in the park where the final scenes took place and enjoy the park and the gardens it has to offer.
Address: 279 Yamashitacho, Naka Ward, Yokohama, Kanagawa 231-0023
Access: 5 minute walk from Motomachi-Chukagai Station on Minato Mirai Line
[Survey] Traveling to Japan
Recommend