The Charm of Chichibu as Seen Through Ano Hana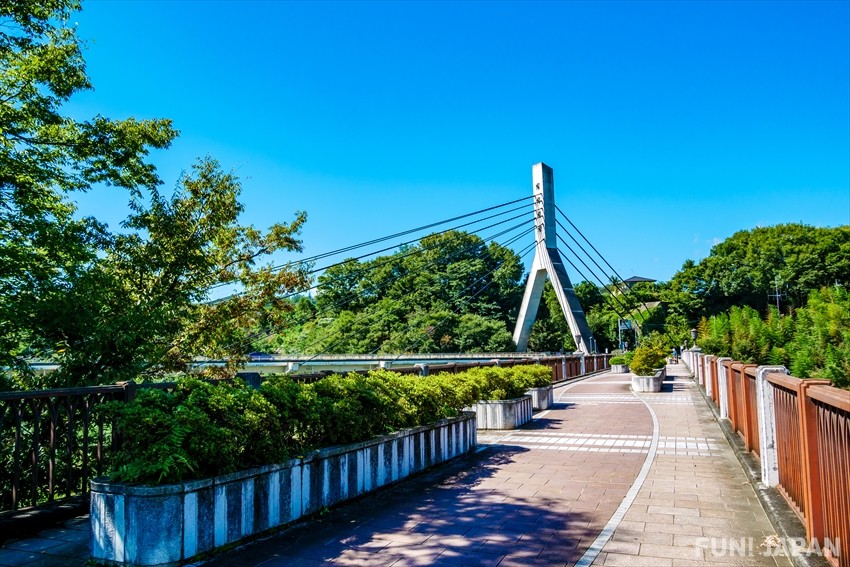 Chichibu is a beautiful city surrounded by mountains and greenery. But did you know that it's also the setting for the anime Ano Hi Mita Hana no Namae o Bokutachi wa Mada Shiranai, also known as Ano Hana. There are plenty of spots to see and things to do that are related to the Ano Hana anime in Chichibu, so let's take a look!

Chichibu Shrine
Chichibu Shrine has a long and colorful history and is also a spot that appears in the Ano Hana anime. Fans may recall a scene in which Jintan and Yukiatsu get into a bit of a fight, which takes place at Chichibu Shrine. This shrine is very popular with fans of Ano Hana and you can often see ema, or a type of prayer plaque, that has drawings and messages related to the series written on by fans.
Spot Information
Location name: Chichibu Shrine
Address: 1-3 Banbamachi, Chichibu, Saitama 368-0041
Access: A 5-min walk from Chichibu Station
The Super Peace Busters' Secret Base
Perhaps the most iconic place to fans of the Ano Hana series is the Super Peace Busters' secret base. Thankfully, this "secret base" is actually a public location that anyone can visit freely!

It hasn't been confirmed officially, but many fans believe that the Chichibu Sewer System Center may be the location of the group's secret base. Doesn't this small shack remind you of all the meetings that take place in the anime?
Spot Information
Location name: Chichibu Gesuido Center
Address: 19-7 Kanamuromachi, Chichibu, Saitama 368-0014
Access: A 26-min walk from Onohara Station
Seibu-Chichibu Nakamise-doori
This shopping arcade is also a must-visit spot for fans of Ano Hana. There are plenty of delicious food stalls and souvenir shops to visit that sell Ano Hana goods. The shopping arcade is extremely easy to access as it's directly connected to Nishi-Chichibu Station. We recommend walking through and checking out all the shops and taking pictures of your favorite spots!
Spot Information
Location name: Seibu-Chichibu Nakamise-doori
Address: 1 Chome-16-15 Nosakamachi, Chichibu, Saitama 368-0033
Access: Directly connected to Seibu-Chichibu Station
Muku Shrine
You may recall this structure from the scene where the Super Peace Busters set off fireworks. As you can see, the structure actually exists, but is not accessible to the public. However, you can take pictures of it freely. Muku Shrine actually holds the Ryuusei Festival every fall in which handmade rockets that create jet streams that look like dragons are set off, which is where it derives its name from. Special Ano Hana-themed rockets are set off along with all the other rockets of the festival each year. Fans of Ano Hana won't want to miss this super special event!
Spot Information
Location name: Uemakitamuku Shrine
Address: 2842 Maita, Chichibu, Saitama 368-0062
Access: A 10-min walk from Ryusei Kaikan bus stop
We hope you enjoyed our look into the local charm and sights to see in Chichibu related to the anime Ano Hana. If you're a fan of the series, you won't want to miss visiting the anime's actual locations in person next time you're in Japan!
[Survey] Traveling to Japan
Recommend