Shika Island - Explore a Vivid History & Enjoy Marine Sports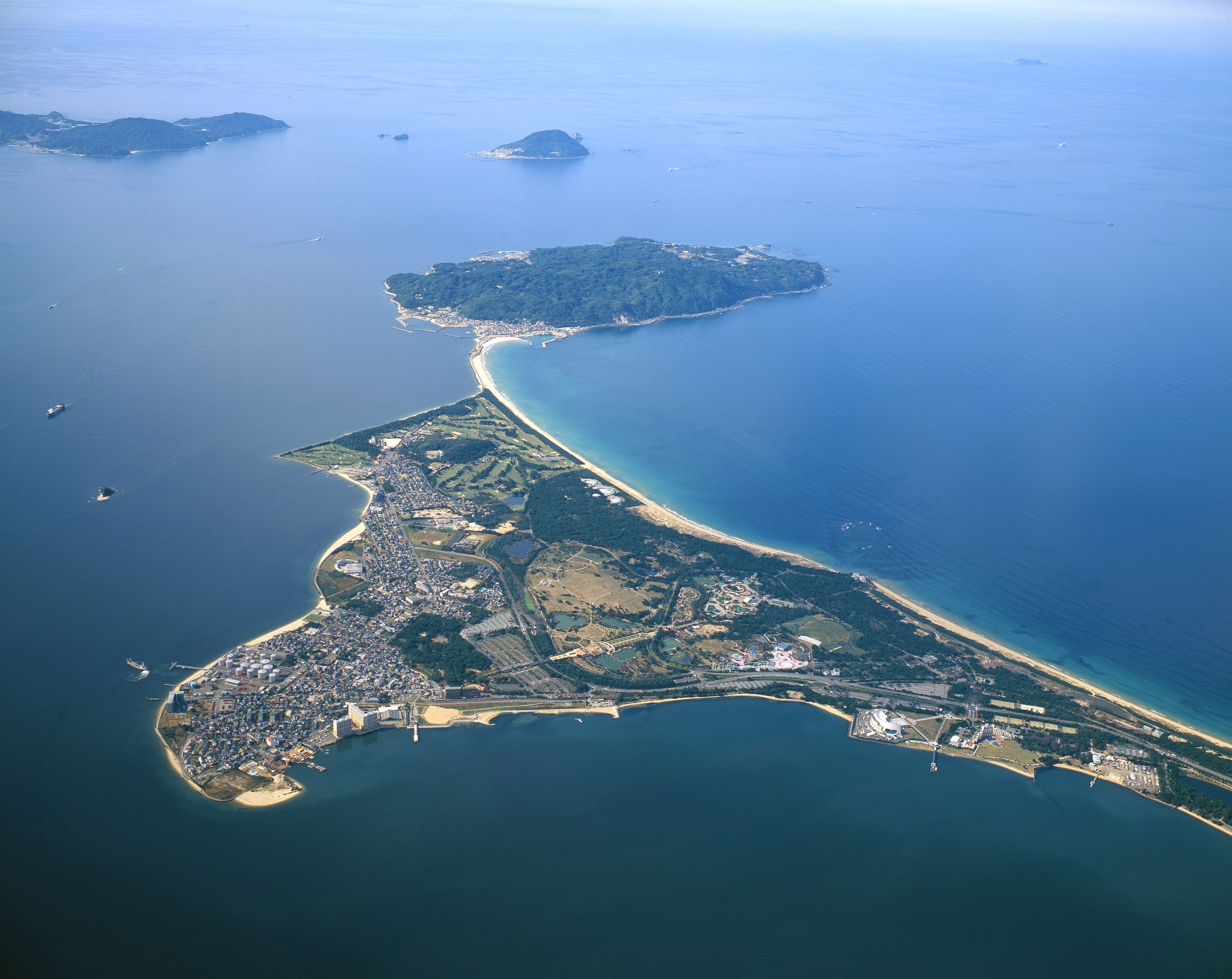 Shika Island is a location so well-known that almost every single Japanese person has heard of it at least once. It has a deep history regarding the Korean peninsula and continental Asia with many historic landmarks and the ability to enjoy marine sports such as surfing, diving, and much more. It's very simple to access from Fukuoka, so if you're in the area, make sure to visit!

Shika Island's Deep History
Shika Island can be found in the northern part of Fukuoka, and is joined to the mainland via a reef of sand, known as a "Land-tied island". Thanks to this, you're able to reach Shika Island by traveling over Shikajima Bridge, which takes around 40 minutes by car from Hakata Station.

Almost all Japanese people will have learned about Shika Island from a textbook, it's mostly famous due to an archeological excavation that took place there uncovering a national treasure known as the "King of Na gold seal​". In the past, it's said that Shika island was used as a place of residence when marine traffic between the Korean peninsula​ and continental Asia is taking place, as well as 16 of the poems within the Man'yōshū (8th-century anthology of Japanese poetry) containing or mentioning Shika Island. Furthermore, during a war in the 13th Century, Shika Island became a battleground. It's for reasons like these that the island has so many historic landmarks and ruins you're able to see and learn about.

Let's take a look at some of the historic ruins and landmarks you're able to visit on Shika Island.

Kinin Koen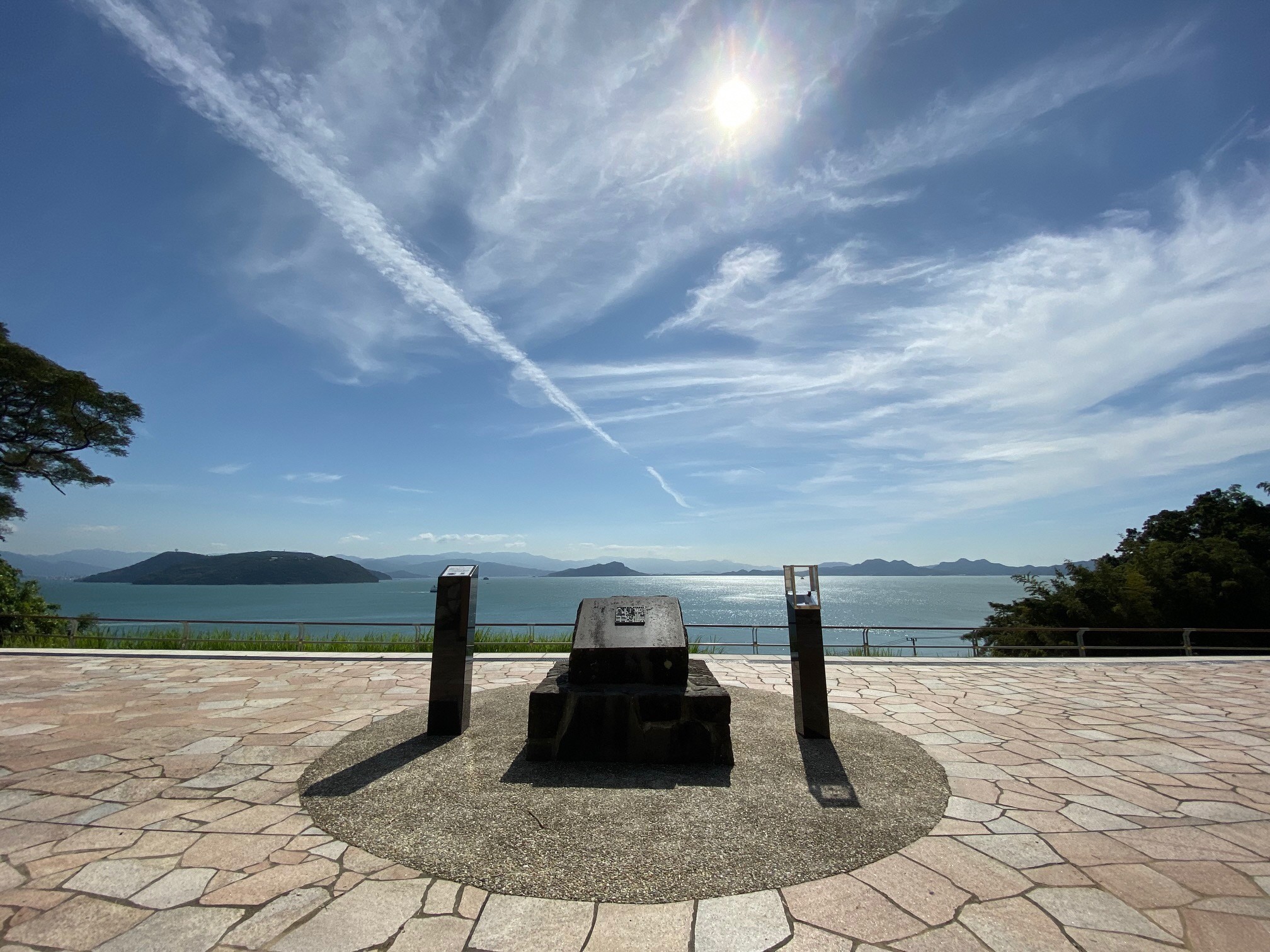 The King of Na gold seal​ was said to have been discovered by local residents in 1784, this park was created to commemorate that event. Upon entry, you'll find a commemorative plaque, with things such as ancient maps and other such relics you can find in the park.

Shikaumi Shrine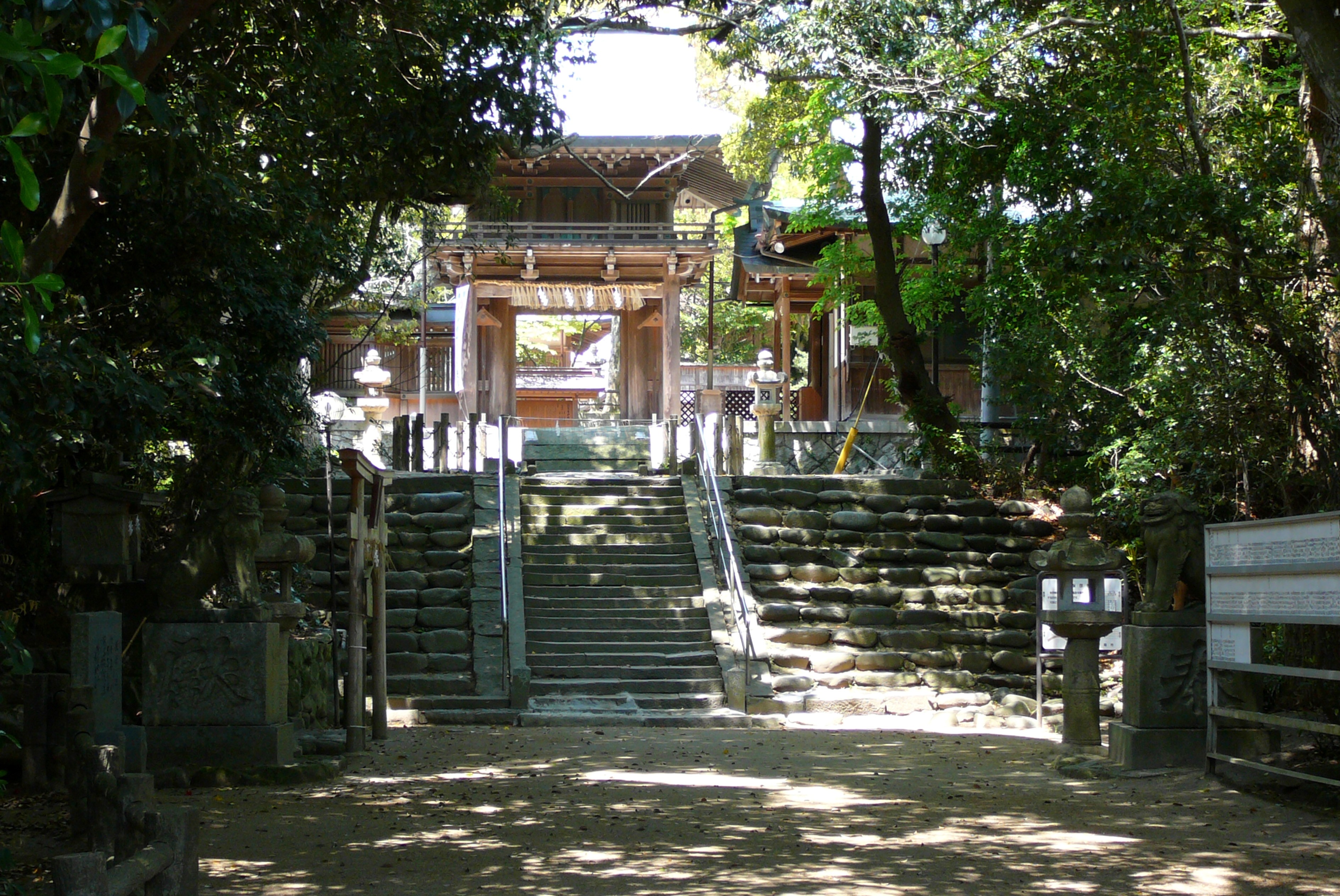 Shikaumi Shrine enshrines "uwatsuwatatsuminokami", "nakatsuwatatsuminokami", and "sokoktsuwatatsuminokami", who are said to have been brought back from the realm of the dead, or Yominokuni in Japanese, by "Izanaginomikoto" who is well known within Japanese mythology. The shrine itself has often been recognized as the "Shrine of Poseidon" and the "Home of Dragons".

Visiting Hours: 6:00 - 17:30 *New Year's Day opens from midnight
Moukozuka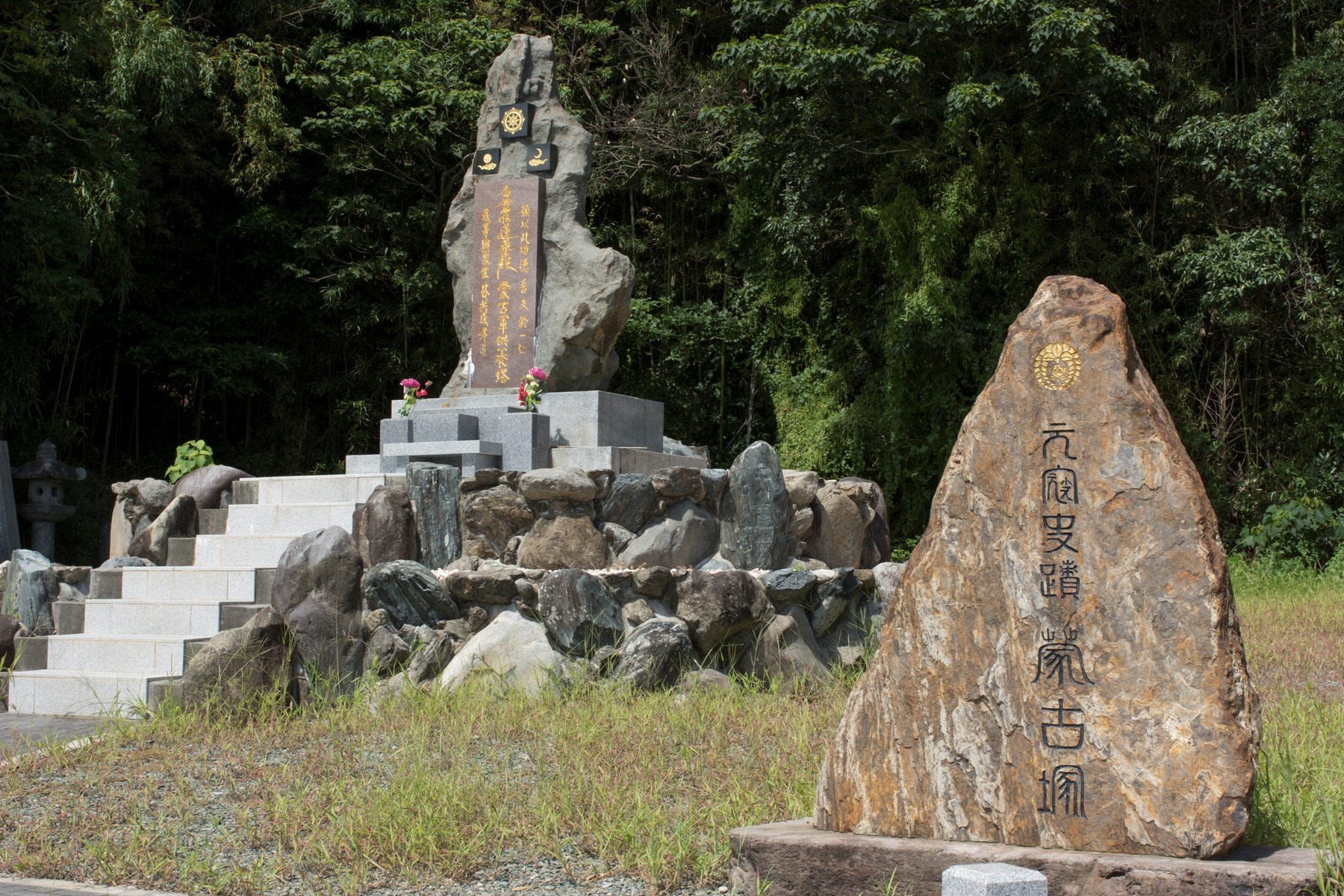 The Mongols invaded Japan twice, during the Bun'ei era and the Kōan era (1274 / 1281), this stone monument was built as a memorial service for the dead during 1927. It used to be atop a sand dune to the north, but in 2005 it was destroyed due to the 2005 Fukuoka earthquake and was moved to the south where it can be found now.

Manyo Kahi Gun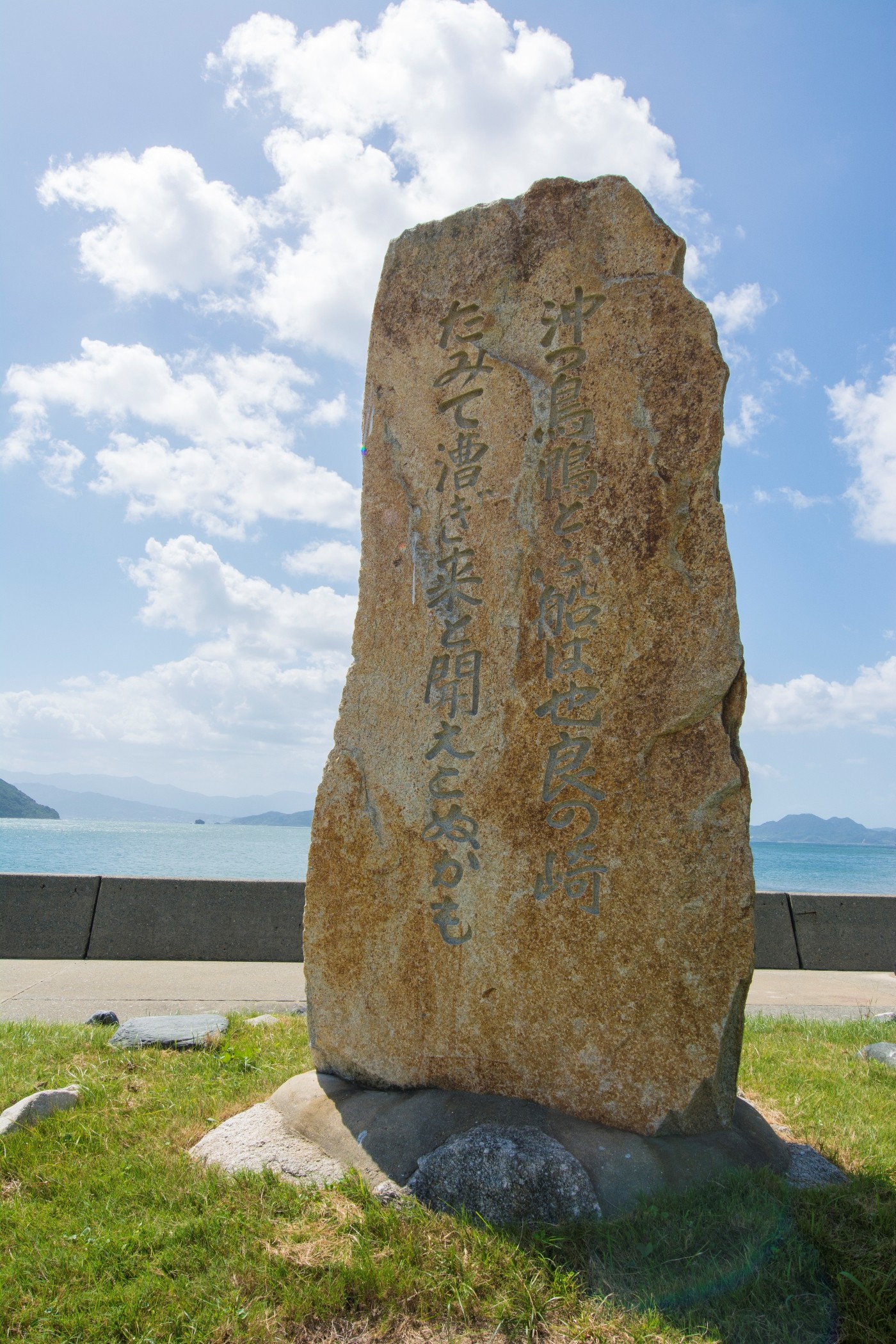 There are over Manyo Kahi Gun on Shika Island, and each one has a different Japanese poem written on it. It's fun to explore and check out all of them!

Cycling & Day-trip Bathing
Shika Island's perimeter is 10km with not many obstacles making it the perfect location for cycling. Nearby to the port, you'll find some rentable bicycles at the cafe "Shikashima Cycle". If the weather permits, it's an experience we highly recommend! 

Fee:Cross Bike ¥2500/3Hours etc, Insurance 100 JPY Per Person
*There are also other road bikes and MTB, so please check the homepage for more information.
In Kyukamura Shikanoshima, on the north side of the island. you'll find the Island's only natural hot spring  "Kinin-no-Yu". You're able to look out onto the Genkai Sea​ while enjoying a relaxing bath. There are also courses where you're able to try some of Shika Island's prized "Turbo cornutus"! It's the perfect spot to rest after a long day of exciting sightseeing!
Day-trip Onsen (Hot Springs)
Business Hours: 11:00〜15:00
Fee:Adult 650 JPY, Elementary School Student 330 JPY Infant(4〜6 Years Old) 110 JPY 

Day-trip Meal Plan "Sazae-no-Hitsumabushi & Sea Breeze Morning" 2,500 JPY (Tax Exc.) / Requires registration at least 2 days in advance

Day-trip Meal Plan "Seafood Bowl" 1,800 JPY / Reservations Possible Same-day
Holidays: Every 3rd Tuesday of Every Month
Diving & Surfing Spots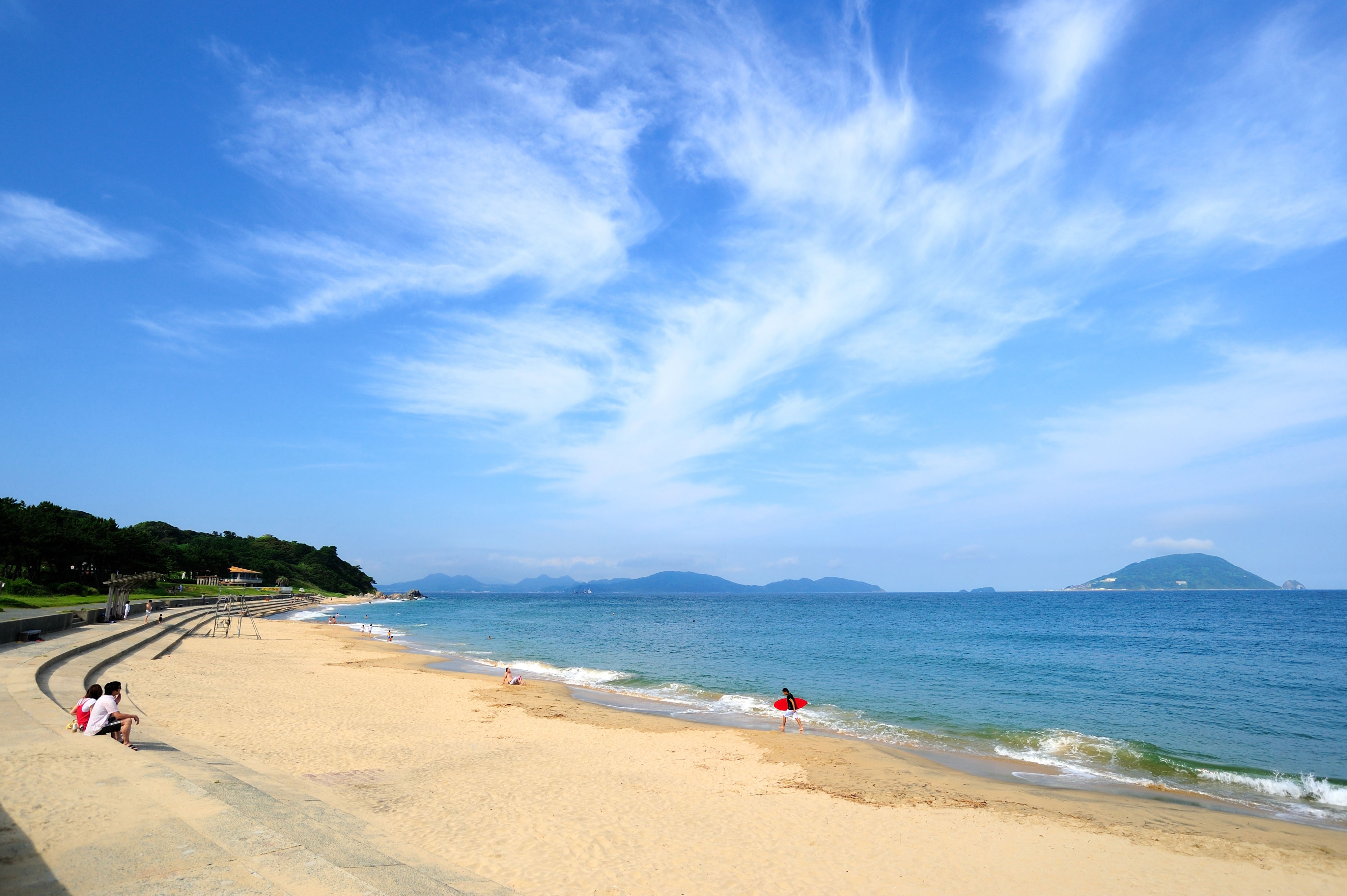 Shika Island is also great and well-known for surfing and diving! Most of the diving spots are concentrated on the eastern coastline, where you're able to see many different types of fish.

Uminonakamichi Kaihinkouen and Marine World Uminonakamichi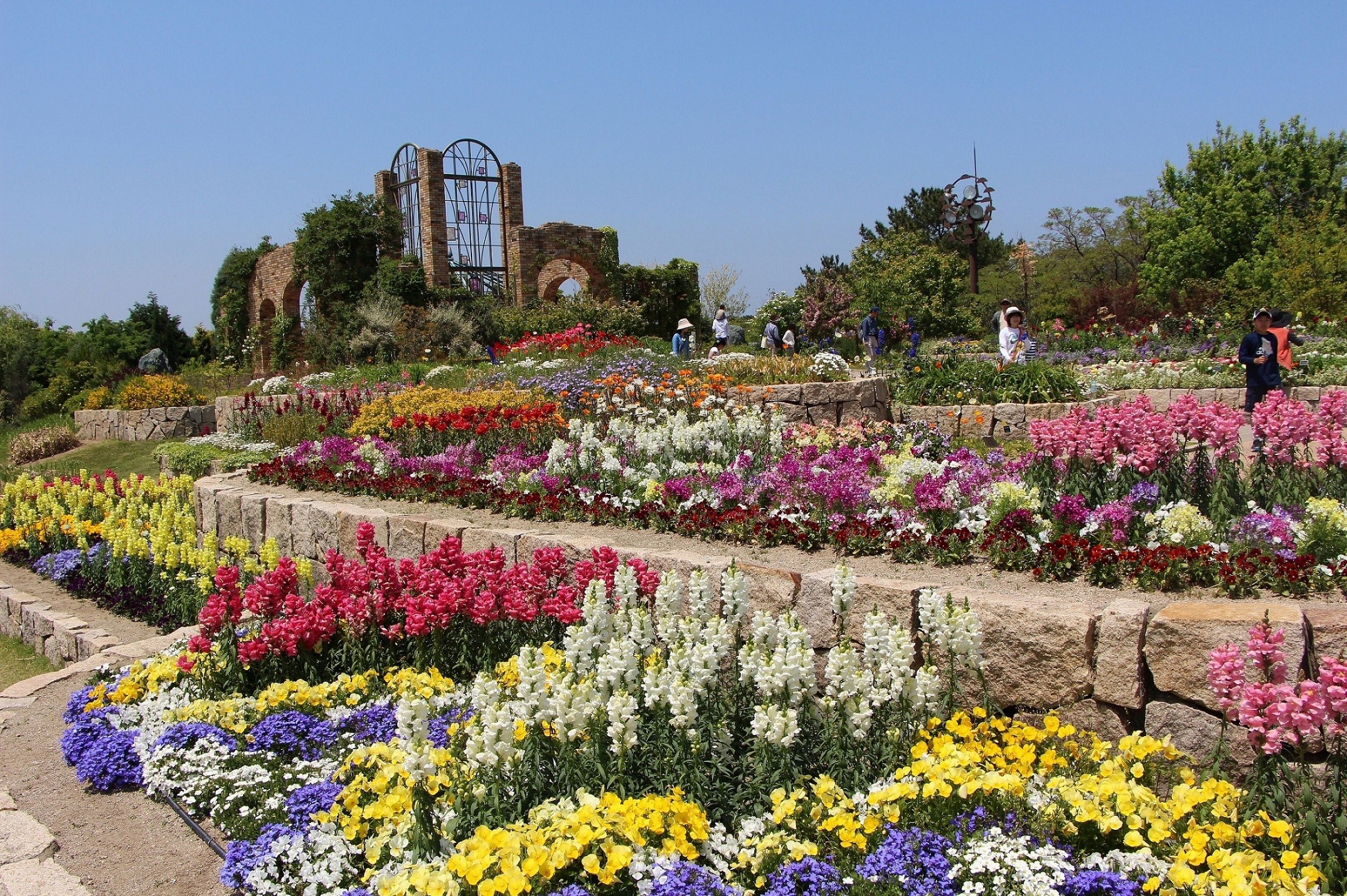 When heading towards Shika Island, there are 2 locations we highly recommend visiting, "Uminonakamichi Kaihinkouen" and "Marine World Uminonakamichi".

At "Uminonakamichi Kaihinkouen" you're able to check out a bunch of beautiful plants, all of which change depending on the season, there's even a flower museum. At "Marine World Uminonakamichi" you're able to enjoy Dolphin and Whale shows!

「Uminonakamichi Kaihinkouen」
Open Hours: 
: 03/01 - 10/31 9:30 - 17:30 


: 11/01 - End of Feb 9:30 - 17:00

Holidays: 12/31, 01/01, First Monday + following day of February
*In the event of a natural disaster in which the safety of guests cannot be ensured, the park will close temporarily.
Entrance Fee: Adult (15+) 450 JPY, 65 and above 210 JPY, Middle school Student and below Free
Homepage : https://uminaka-park.jp/en/
「Marine World Uminonakamichi」
Open Hours : 
: Sep Weekday 9:30〜17:30
: Sep Weekends + Holidays 9:30〜21:00
: Oct / Nov 9:30〜17:30
: 10/31 (Halloween) 9:30〜21:00
: Dec〜Feb 10:00〜17:00
: 12/19, 12/20 (Christmas Night) 10:00〜21:00 
Holidays: First Monday + following day of February (2021 is Feb 1 + 2)

Entrance Fee: Adult 2,350 JPY (Senior 1,880 JPY) / Highschool Student 2,350 JPY / Elementary School Student 1,100 JPY / Infant (3 and above) 600 JPY

Homepage: https://marine-world.jp/en/
How to Get to Shika Island
Car:30 minutes on the Urban Expressways from Kashiihama Ramp towards Uminonakamichio Bridge
Nishitetsu Bus:Tenjin Central Post Office(18A) to 21A (Heading towards Shikanoshima Elementary School)for approx. 60 minutes
JR:40 minutes from JR Hakata Station to Saitozaki Station, from Saitozaki Station take the Nishitetsu Bus 21A (Heading towards Shikanoshima Elementary School)or 1 (Heading towards Kachiuma) for approx. 12 minutes
Ferry:30 minutes from Hakatafuto(Bayside Place Hakata)to Shika Island Ferry Terminal 
How did you find this article? We introduced Shika Island, filled with historic between Japan, the Korean peninsula, and continental Asia as well as many marine sports and other exciting activities. Make sure to put it into your plan alongside the 2 locations listed above during your next trip to Japan!

[Survey] Traveling to Japan
Recommend