A Super Convenient Ferry for not only Islands Nearby to Fukuoka, but for the Goto Islands, Iki Island, and Tsushima!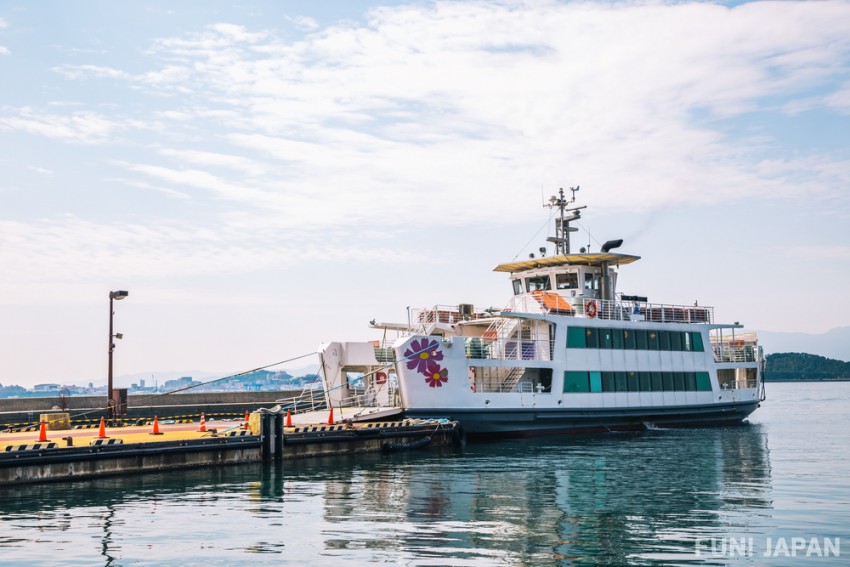 This ferry doesn't only travel to the nearby islands of Fukuoka such as Shika Island and Nokonoshima Island, but also to Nagasaki Prefecture's Iki, Tsushima, and the Goto islands making it very convenient. Let's make a great plan to use this ferry service and make the most of our time in Japan!

Traveling to the Various Locations from Fukuoka via Ferry
Going to Shikanoshima (Shika Island)
Shika Island, you'll find Kinen Park, Shikaumi Shrine, Moukozuka, Manyo Kahi-gun, and much more. You're able to learn a lot about the history and culture between the relations of Japan and the Korean peninsula, as well as take part in activities such as diving, surfing, and many more marine sports.
Going to Nokonoshima (Nokonoshima Island)
Nokonoshima Island is famous for its flower gardens and spots containing many beautiful flowers, it's very popular as a nearby tourist resort for Fukuoka residents. In spring you're able to see rapeseed flowers​, sunflowers in summer, cosmos flowers in fall, and daffodil in winter.

Going to Oronoshima
Oronoshima is found in the Genkai Sea, and has a circumference of 3.5 kilometers, making it a quite small island. Its main business is fishing. There are many people who visit to fish on the island, however, there are no lodging or food facilities, meaning people have to camp in a tent and bring their own provisions.

Going to Iki・Tsushima
Iki has over 150 shrines and is famous as a power spot rich in various types of fish as well as Iki Beef which you can try. Tsushima is an island located halfway between Kyushu and Korea, where you're able to learn a lot about the history of relations between Japan and the Korean peninsula.

Going to Gotou・Fukue
The Gotou islands have over 140 islands. Due to the history of Christianity in Japan, in the Edo period of Japan, many Japanese Christians moved to this island and protected their faith. It was registered as the "Hidden Christian Sites in the Nagasaki Region" in 2018.

How did you like this article? Make sure to use this ferry system next time you're in the area!

[Survey] Traveling to Japan
Recommend