Let's Visit & Enjoy Fukuoka PayPay Dome!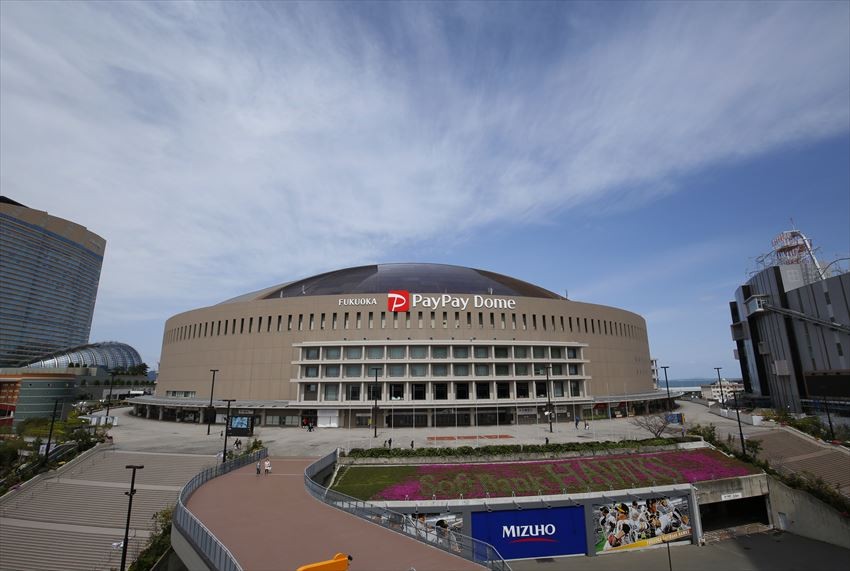 Fukuoka PayPay Dome is the first dome in all of Japan that has a roof that can be opened and closed freely. It has a nearby facility where you're able to enjoy various world-famous team-based activities, and the dome itself is a space for not only fans of entertainment sports such as baseball, but for a wide range of people!

Let's Check out the Multi-purpose Ballpark
Fukuoka PayPay Dome is the first dome in the whole of Japan with a roof that can be opened and closed freely. The opening of the ballpark was in April of 1993. The dome's ballpark boasts the largest in all of Kyushu. The park is also the home of the Fukuoka SoftBank HAWKS, a pro baseball team in the pacific league.

Fukuoka PayPay Dome is also famous as a concert arena thanks to it being able to hold up to approximately 50,000 people. Many famous overseas musicians and artists have performed here! Other events that happen here include exhibitions, as well as many more entertainment-based events.

If you're looking to experience PayPay Dome for everything it has to offer, then we recommend one of the 5 tour-guided courses available.

Within the "Discovery Course" you're able to visit the benches where the professional baseball players sit, as well as check out their locker rooms and the bullpen!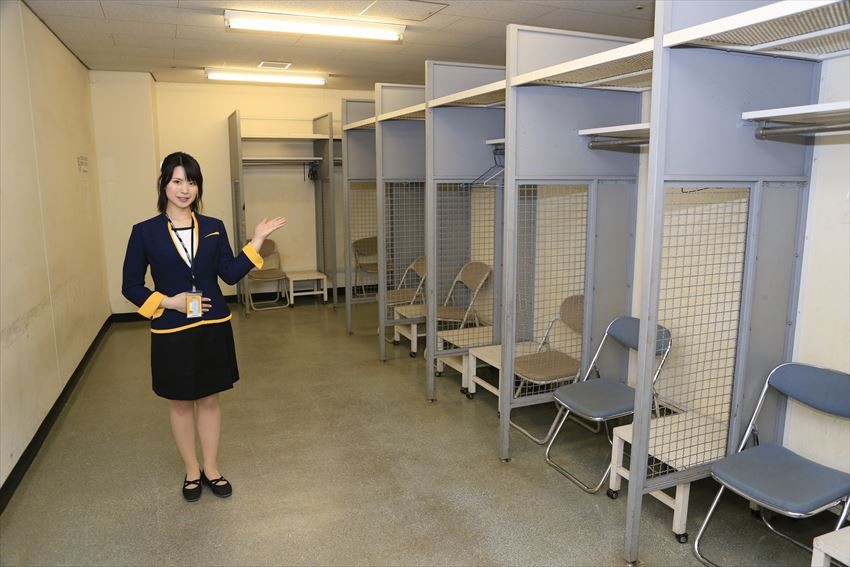 If you decide to try out the "Adventure Course" you're able to see the entirety of the dome from the catwalk and even check out the roof of the dome up close and personal from the outside of the facility. We don't recommend this to people who have a fear of heights as you'll be heading up approximately 30 meters above ground, but if you're fine with that, give it a go! There are many pictures which can only be taken during this course.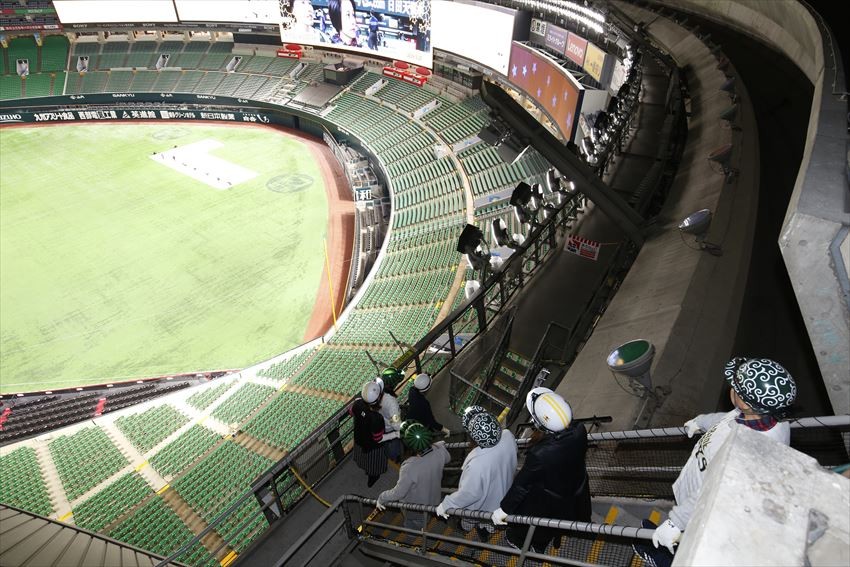 For the "Enjoy Pre-Game Practice Course @Coca-Cola (Field Level) Seat" course you're able to see the practice matches for the professional HAWKS players before their big match. Please note that this course is only available on days where matches are planned to be played. We highly recommend this course to fans of the sport as you're able to see all of the players and their techniques up close and personal!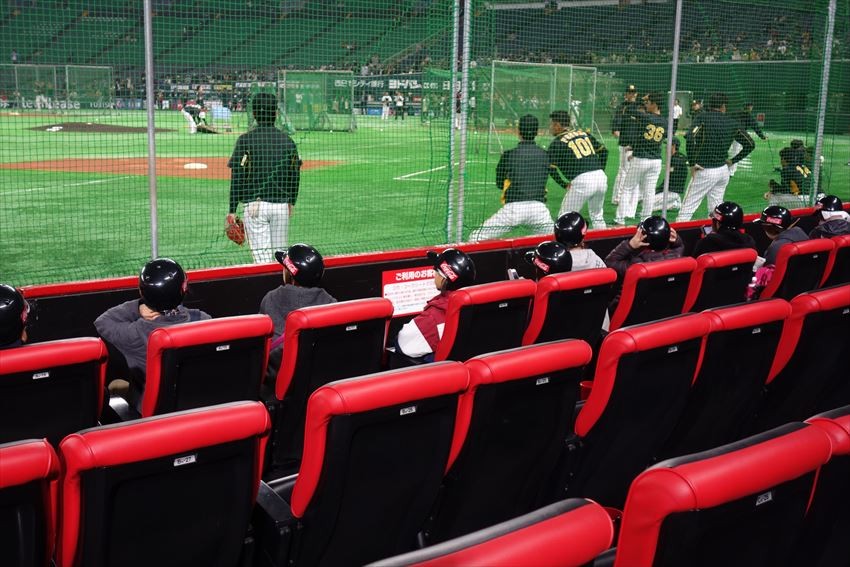 Next up, there's the "Post-Game On-Field Baseball Activity Course" where you'll be able to enter the field after the HAWKS' game has finished and try out running from base to base and playing catch! Playing catch with the balls on a field that has just had an entire professional match played on it gives you the feeling that you're a professional baseball player yourself! Perfect for fans of the sport and for younger generations who are in the baseball club.

Finally, there's the "Former Player Explanation & Study Course". Just as the name suggests, you're able to study and train alongside a former HAWKS' player who will surely tell you some interesting information!

Enjoy Lots of Entertainment Facilities at BOSS E・ZO FUKUOKA
After visiting Fukuoka PayPay Dome, how about checking out the nearby BOSS E・ZO FUKUOKA? The dome's deck is directly connected to 3rd floor of BOSS E・ZO FUKUOKA making it extremely convenient to visit.

On the first floor, you'll find Long Japan City Ginkgo HKT48 Theater where AKB48's sister group HKT48 performs.
On the 3rd floor, you'll find a large food court with many different restaurants and cafes to visit including Western Japan's only MLB Licensed Cafe "MLB café FUKUOKA".

On the 4th floor, you'll find the OH Sadaharu Baseball Museum Supported by Lipovitan D which has exhibitions about the Yomiuri Giants' most famous batters which is also where the Fukuoka SoftBank HAWKS' chairman of the board of directors​ Sadaharu Oh is working. Did you know that Sadaharu Oh is very popular in Taiwan!

On the 5th floor, you'll find Team Lab Forest Fukuoka-SBI SECURITIES. This is a world-popular facility that combines both technology and creativity.

On the 7th floor, you'll find the Yoshimoto Kogyo Comedy Standing Theater "YOSHIMOTO FUKUOKA DAIWA SECURITIES / CONNECT THEATER".

On the roof, you'll find Superb Attraction SMBC Nikko Securities which is a 3-style picturesque view attraction facility.
1 day may not be enough to fully experience and explore both Fukuoka PayPay Dome and BOSS E・ZO FUKUOKA we're sure you'll agree.

For getting to PayPay Dome, you can find it a short 15-minute walk from Entrance 3 of the Fukuoka City Subway Tōjinmachi Station. If you're planning to use a bus, you can take a bus from Tenjin, Hakata, or the Fukuoka International Airport and get off at either the PayPay Dome, Kyushu Medical Center, or Hilton Fukuoka Sea Hawk. The bus stop which applies to you will depend on the bus service you ride.

How did you find this article? We're sure there's something for not only baseball fans but for people just looking to have a good time. If you're visiting Fukuoka Prefecture in the near future, make sure to put the PayPay Dome and BOSS E・ZO FUKUOKA into your schedule!

[Survey] Traveling to Japan
Recommend