Let's Explore the Entrance to Okinawa, Naha Airport! - From Basic Information to Fun Activities!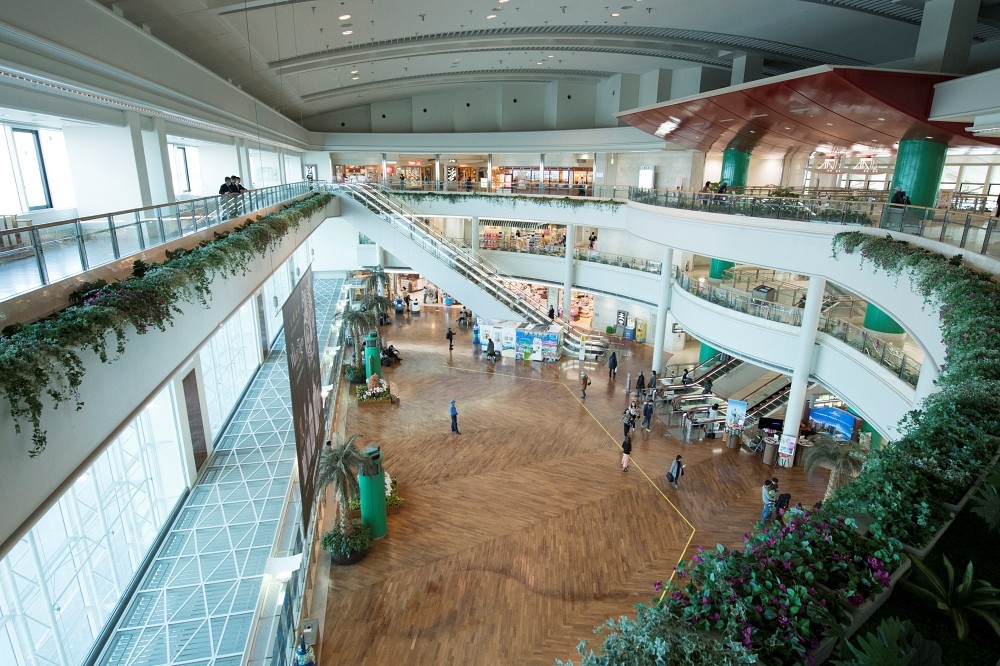 Naha Airport can be found in Naha, Okinawa, and is known as the entrance to the prefecture. It contains both national and international routes, with many people passing through every single day. In this article, we're going to be taking a look into what the airport has to offer!

What is Naha Airport?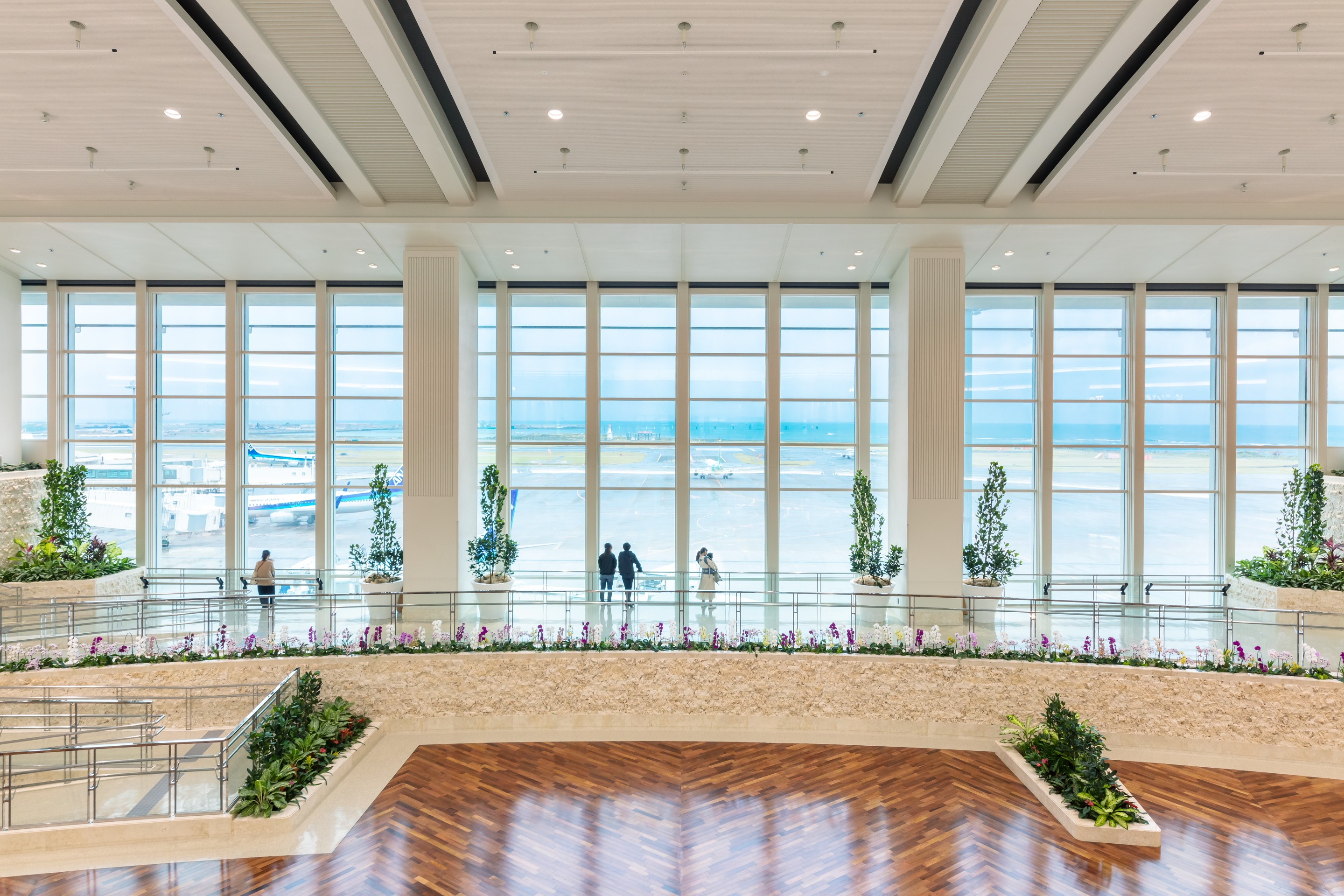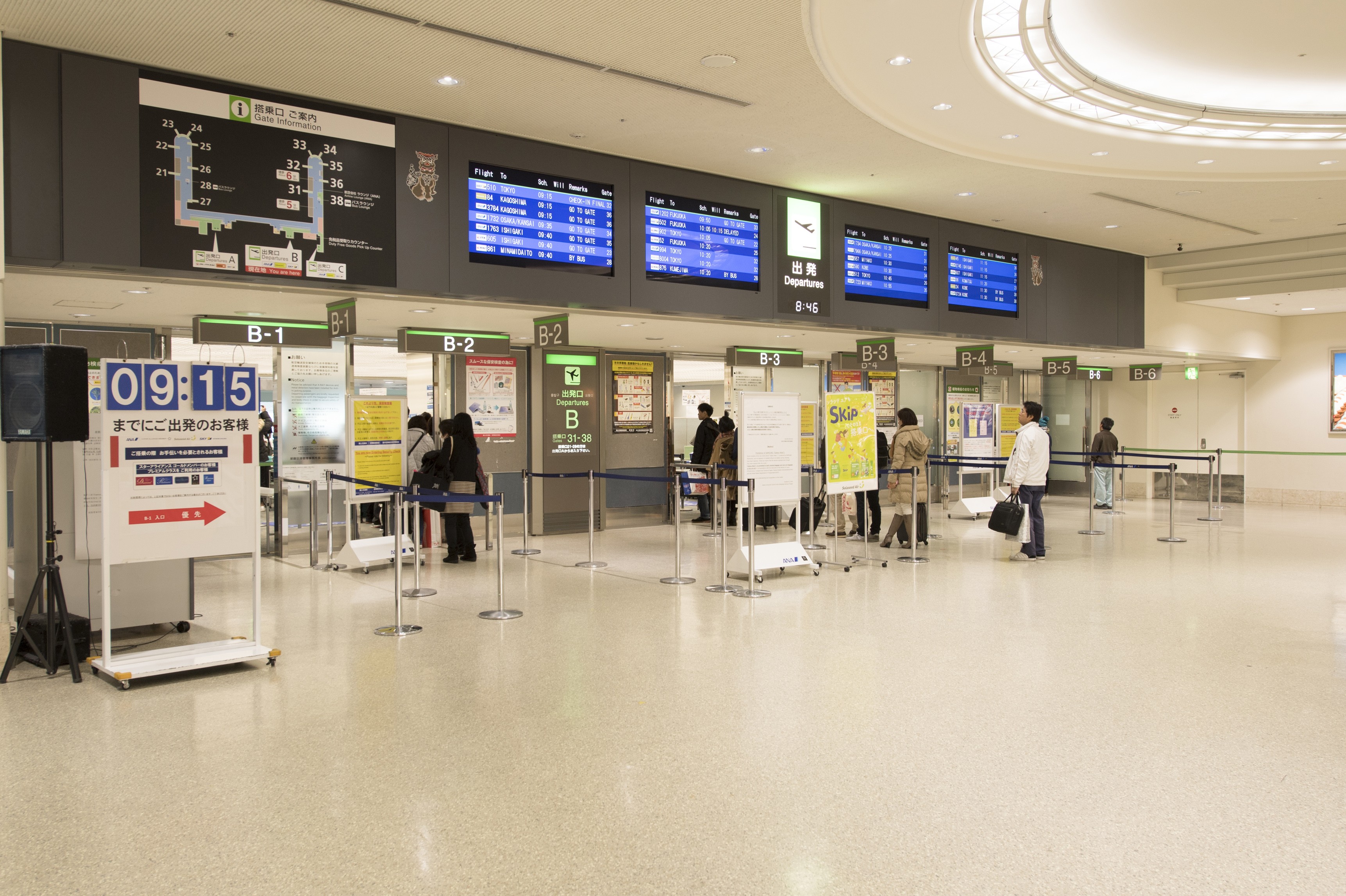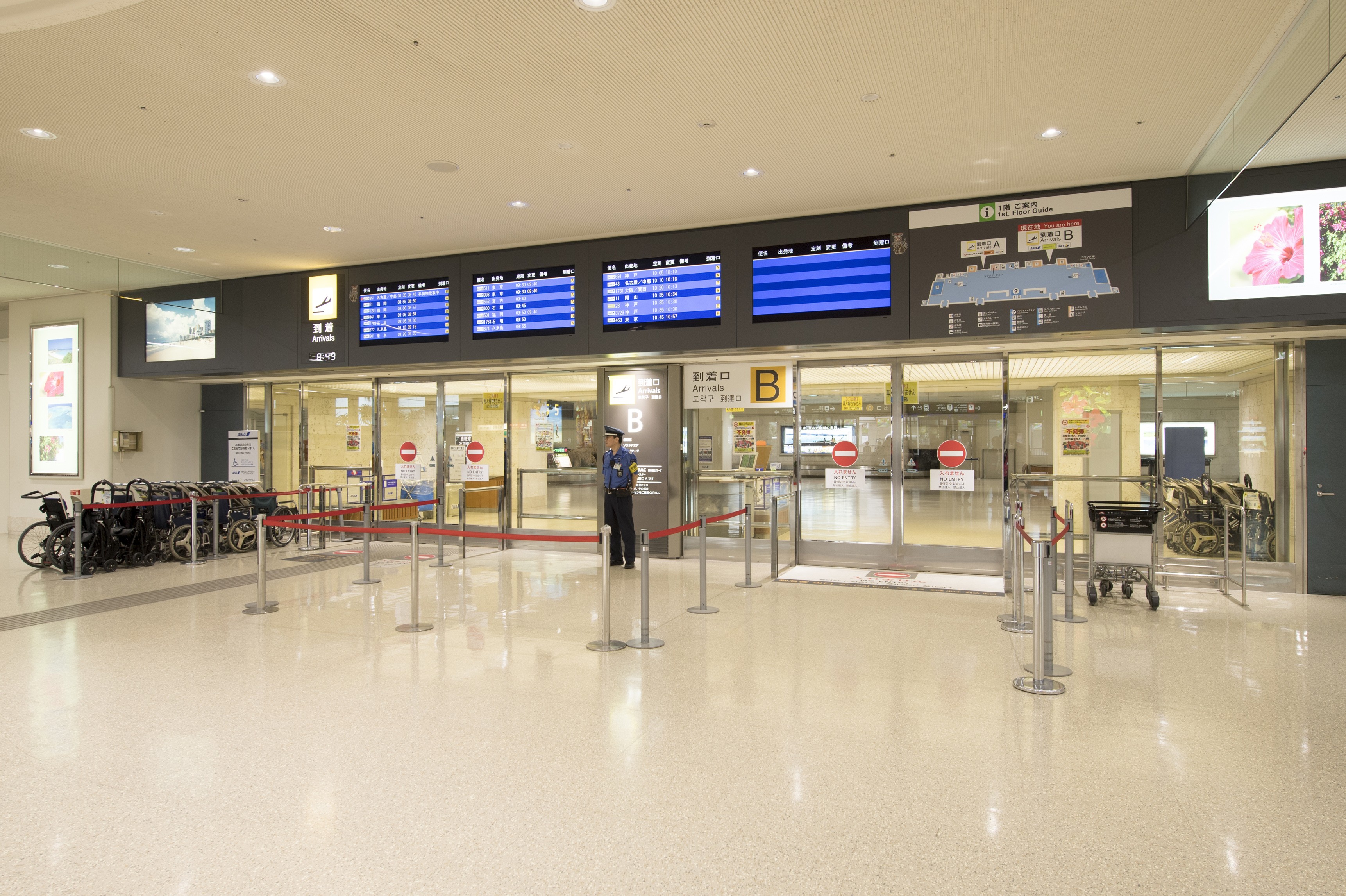 Naha Airport can be found approximately 6 kilometers away from the center of Naha City. It has routes from not only within Japan, but to and from Korea, China, Taiwan, and Hong Kong.

One of the airport's more characteristic features is that on the 2nd floor of the international air route building, there is a "Welcome Hall" which hosts various events. It's a space 1,500 square meters in size and has an open atmosphere similar to that of the southern provinces. It's also directly in front of the runway allowing visitors to watch the coming and going of planes while they enjoy their time within the terminal.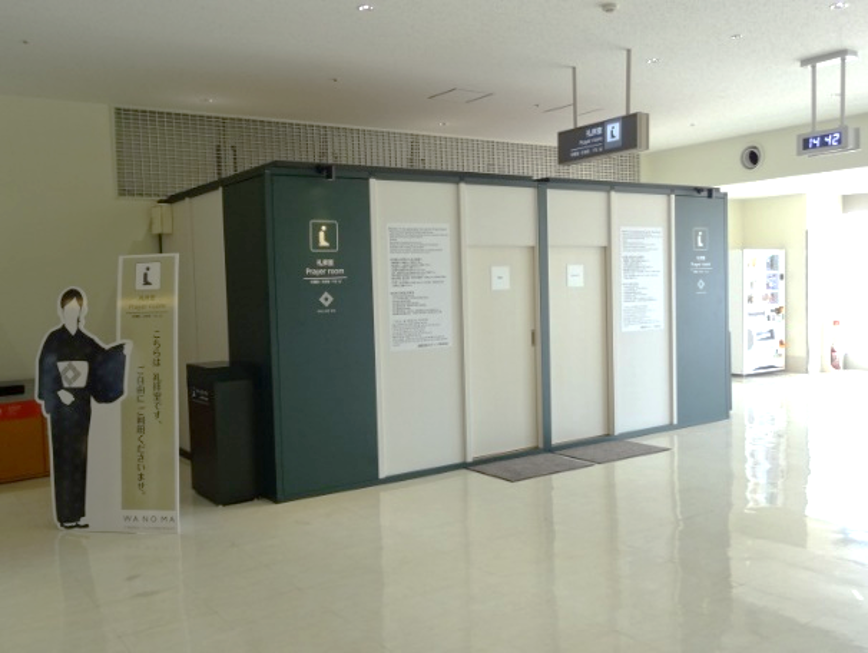 National Building: On the first floor, you'll find the arrivals lobby, on the 2nd the departure lobby and the Yui Rail (Monorail), a check-in counter on the 3rd floor, and restaurants on the 4th floor.

International Building: On the first floor, you'll find the arrivals lobby, on the 2nd the departure lobby, on the 3rd immigration checks and restaurants, and on the 4th a prayer room and observation deck.
Naha Airport's Main Restaurants & Shops
Both the international and national buildings have various Okinawan restaurants and souvenirs for you to check out. It's perfect as a finish to your journey or while waiting for a connecting flight.

National Building
1st Floor:Sobadokoro Ryufu (Okinawan Soba Noodle Restaurant), Airport Food Hall(Okinawan Food)Etc.
2nd Floor: Senka(Confectionnary Etc.), Haibi(Okinawa Character Goods Etc.), Kokusai Sango(Accessories, etc.)Etc.
3rd Floor: TULLY'S COFFEE(Cafe), Image(Massages) Etc.
4th Floor: Conveyor Belt Sushi Mirai(Sushi), Donburi Restaurant Shiki(Okinawan Food), Ryukyu Mura(Okinawan Soba Noodle Restaurant)Etc.
International Building
1st Floor: Lawson(Convenience Store)
2nd Floor: HabuBox(T-shirts / Misc), Dear Okinawa,(Misc)Etc.
3rd Floor: Steak House 88 (Steaks), Adan (Okinawan Food), SnowLagoon IceCream Cafe&sweets(Icecream)Etc.
4th Floor: Gotenyama(Okinawa Soba Noodle Restaurant), Potama(Light Meals)Etc.
Naha Airport Services
There are many services available within Naha Airport for travelers. Here are just some of them.
Wi-Fi Spots / Wireless LAN Networks are available in most areas within the airport. Furthermore, there are coin-based mobile charging services available on the 1F information center and close to the 2F elevator.
Breastfeeding Room / 1F / 2F (Within Gate Lounge), 3F attached to toilet facilities. Diaper changing station, milk formula preparation devices available.
Tourist information center / 1F arrival lobby. Pamphlets, maps, and more are also available.
Some Activities to Enjoy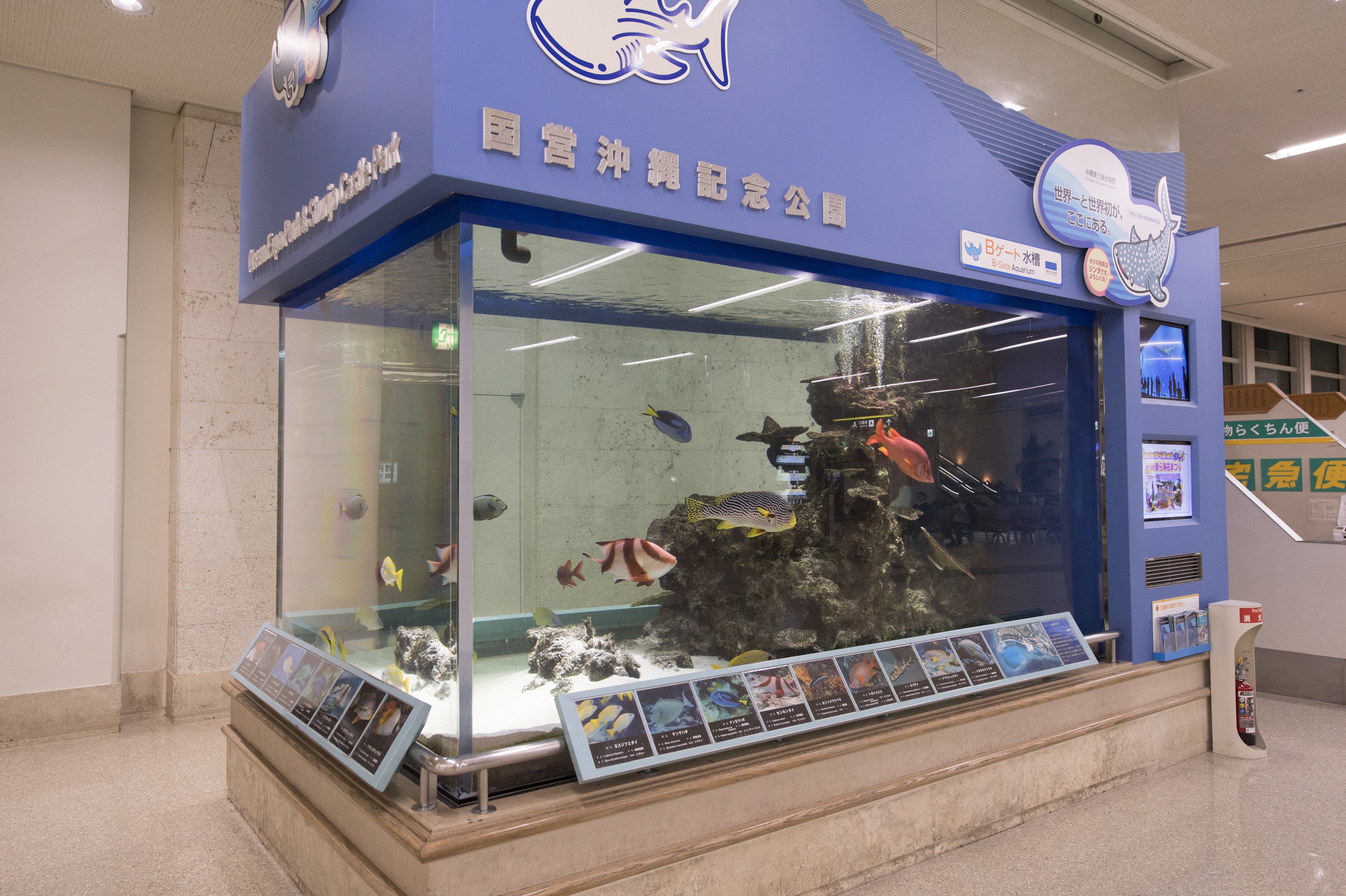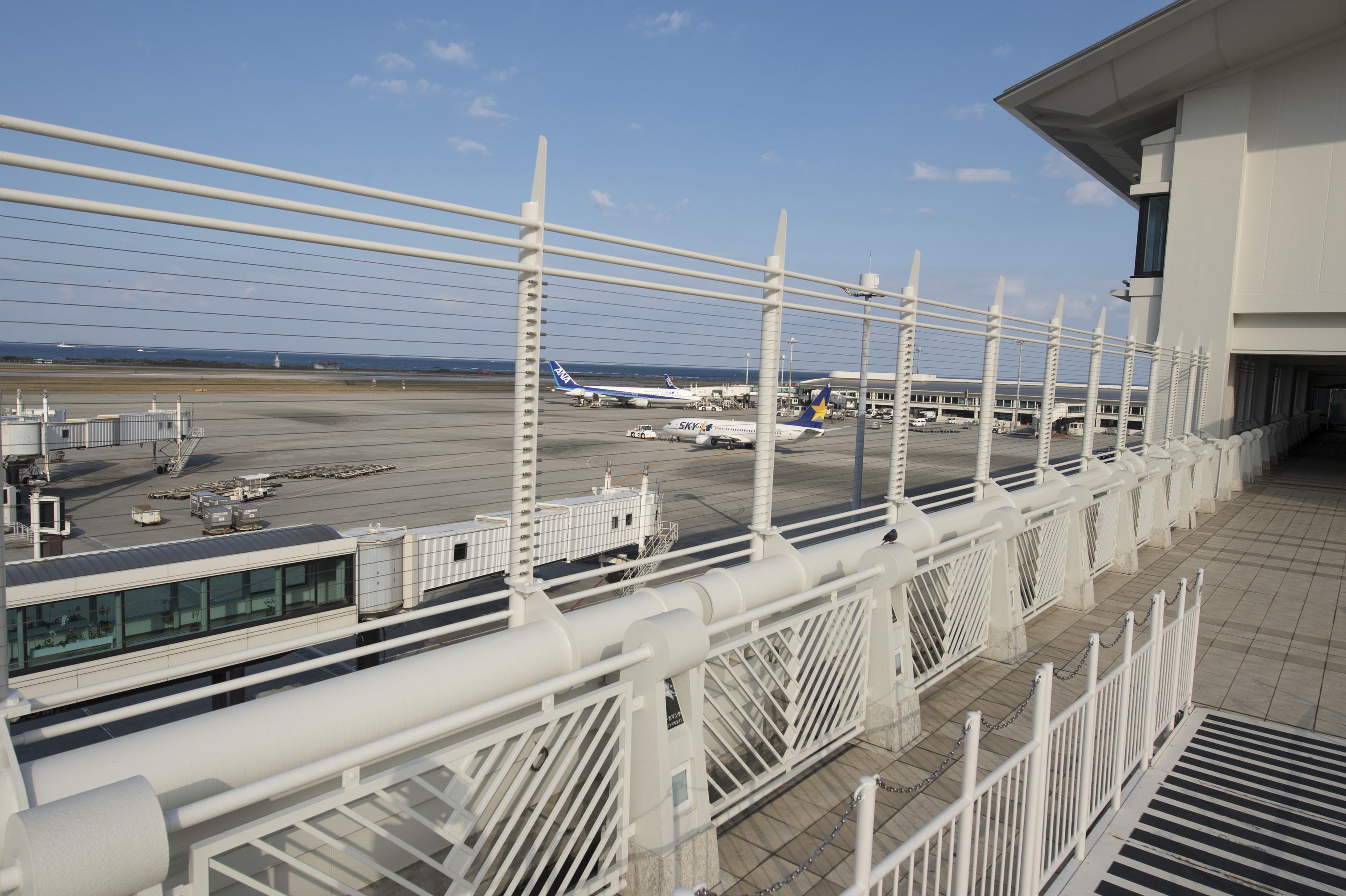 Can be found at arrival lounge A (JAL) and B (ANA). There is a large aquarium managed by Okinawa's popular tourist spot Okinawa Churaumi Aquarium, where you can see some colorful fish swimming. There is also an observation deck (free) on the 3rd floor of the national routes building and the 4th floor of the building of the international route from which you can watch the arrival and departure of planes!

Spot Information
Spot name: Naha Airport
Street Address: 150 Kagamizu, Naha, Okinawa 901-0142
[Survey] Traveling to Japan
Recommend