An Introduction to the World's Only Health Expert Managed Theme Park - Aso Farm Land!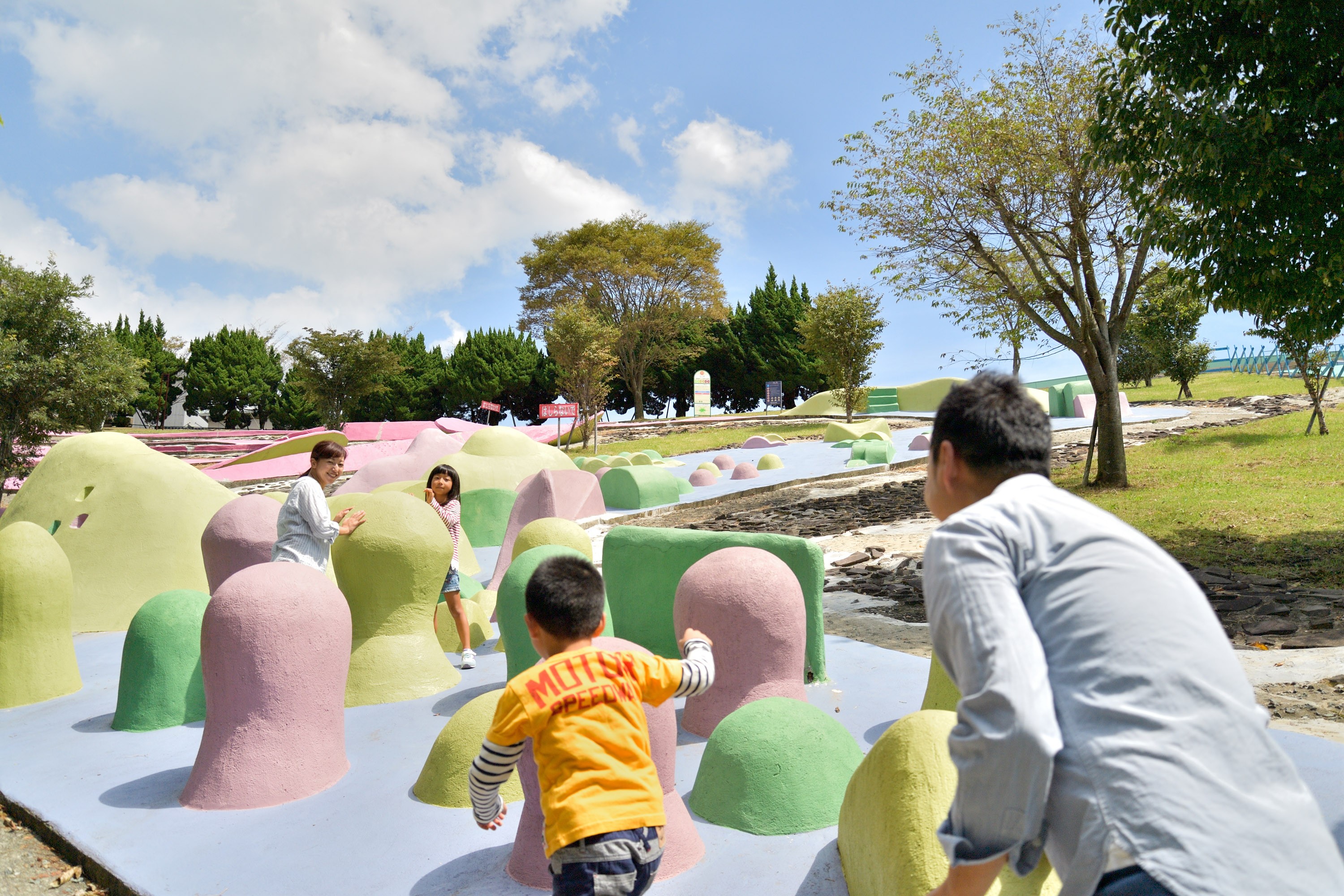 Aso Farm Land can be found in Kumamoto Prefecture, Kyushu. It's the only theme park in the entire world managed by health experts and has many attractions which use both body and mind. Let's take a deeper look into all the things Aso Farm Land has to offer!

What is Aso Farm Land?
Found in Kumamoto's Aso, this theme part has the concept of "True Health" containing "Exercise, 3 meals, relaxation, a hotel dome, experiences and learning, and shopping in Aso".

All of the activities here are promoted by both the country and experts in their field, it's certainly persuasive!

1. Check Your Personal Health with Various Tests!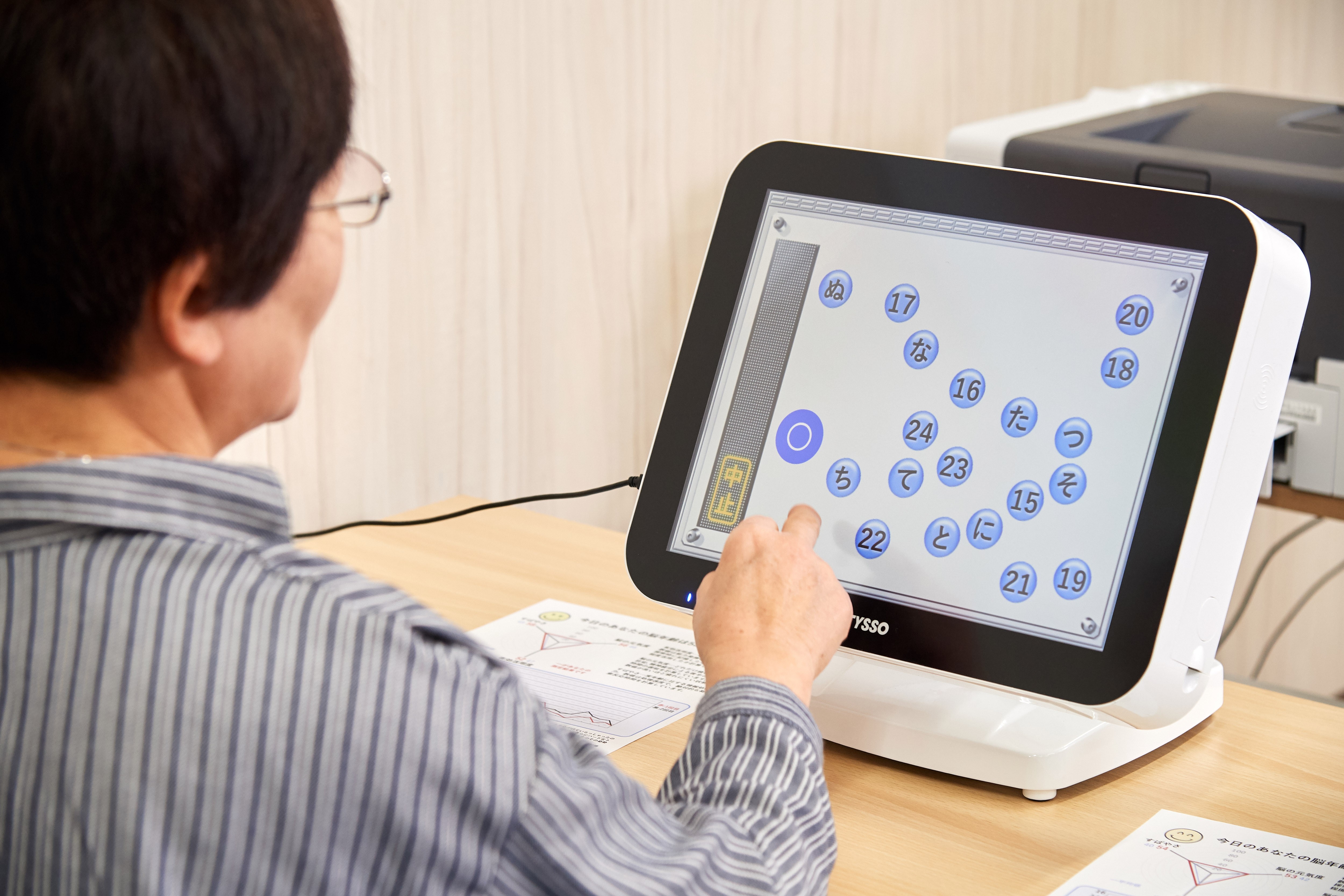 There are many tests to check different things such as your mental health, skins health, bone health, and much more! At the "Health Pavilion", you're able to quickly, freely, and easily check these things you've been wondering about. After finding out your scores in these areas, you're able to get some advice on how you might go about improving different areas of your daily lifestyle.

2. Move Your Body & Mind at the "Health Forest" and "Health Challenge Lounge"!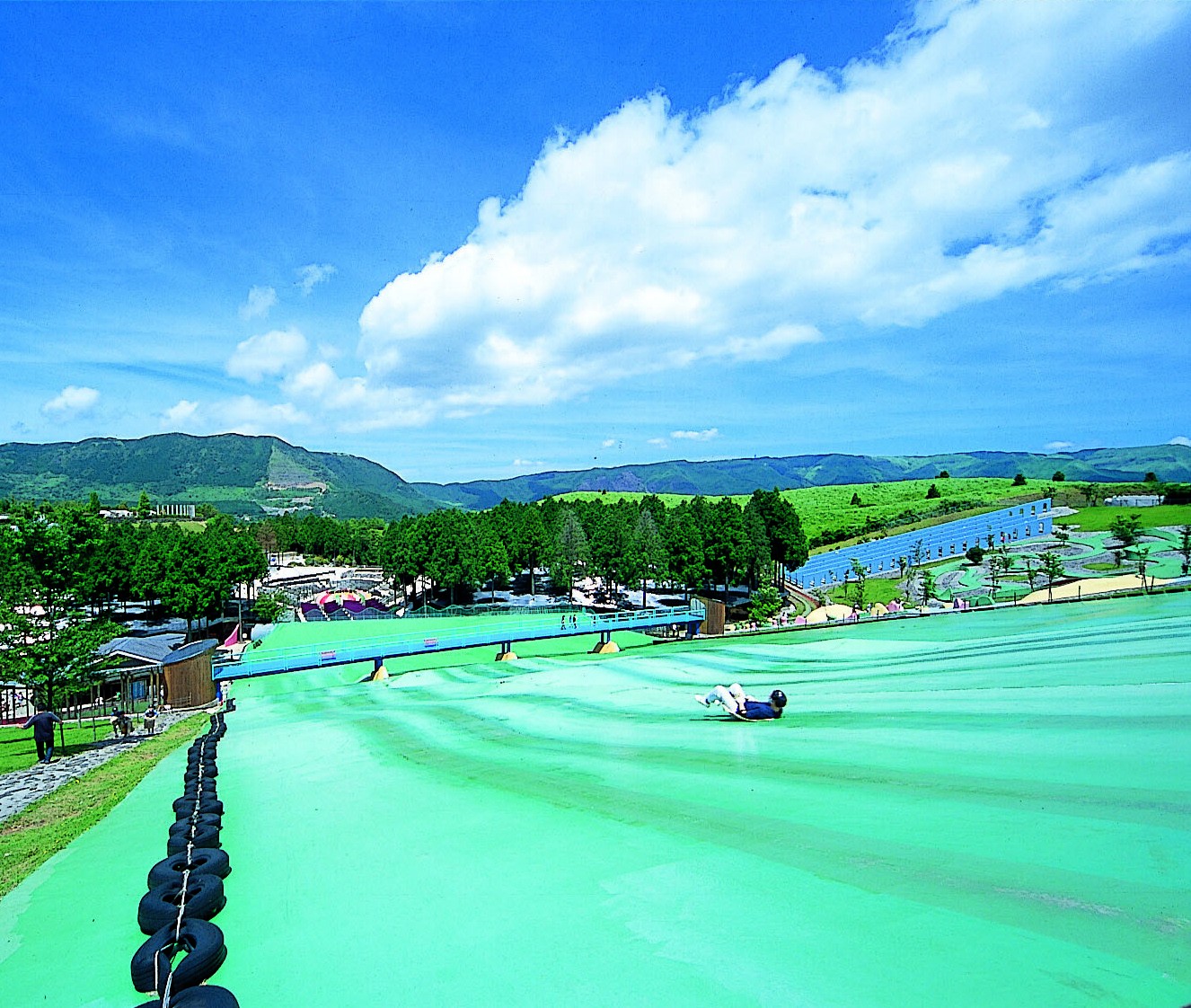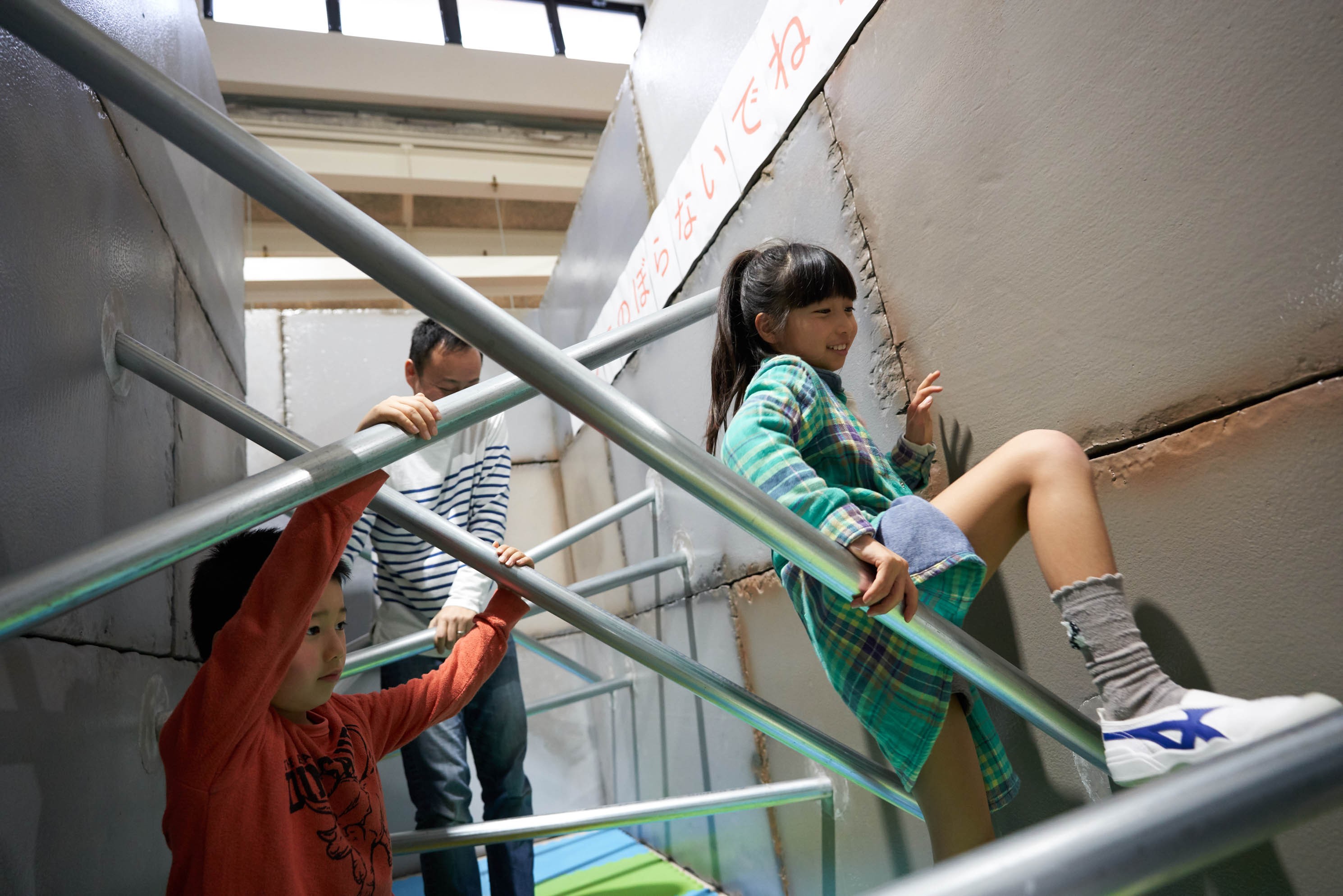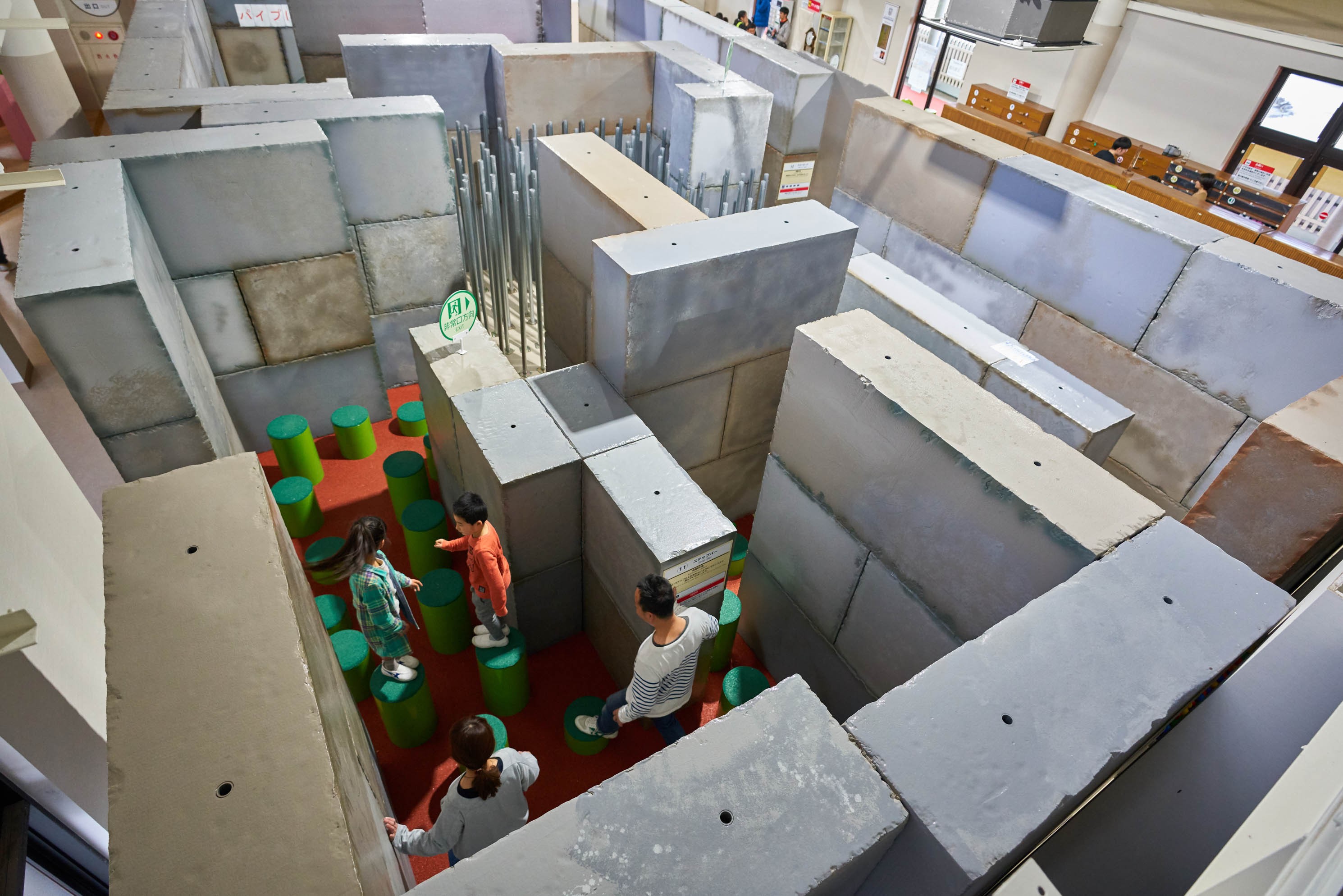 The "Health Forest" is 10,000 tsubo of nature filled with unique exercise activities and facilities, all of which you can try! For example, you have the "Road of Twists" where you have to continue around a twisting maze while climbing hills and slopes. You have to use your entire body to ensure you don't fall as you work your way around these twists and turns, improving both your leg strength and balance! There is also the "King Slider" which is Japan's longest slide at a total length of 80m and the Stagnated Walls among many more! At the Health Challenge Lounge, there are many attractions where you have to overcome obstacles to reach a goal such as the "Enormous Maze" which is extremely popular! This is something not only kids can enjoy but adults as well, it's a great and fun way to get some physical training.

3. Eat Healthy Foods Good for the Body! Health Restaurant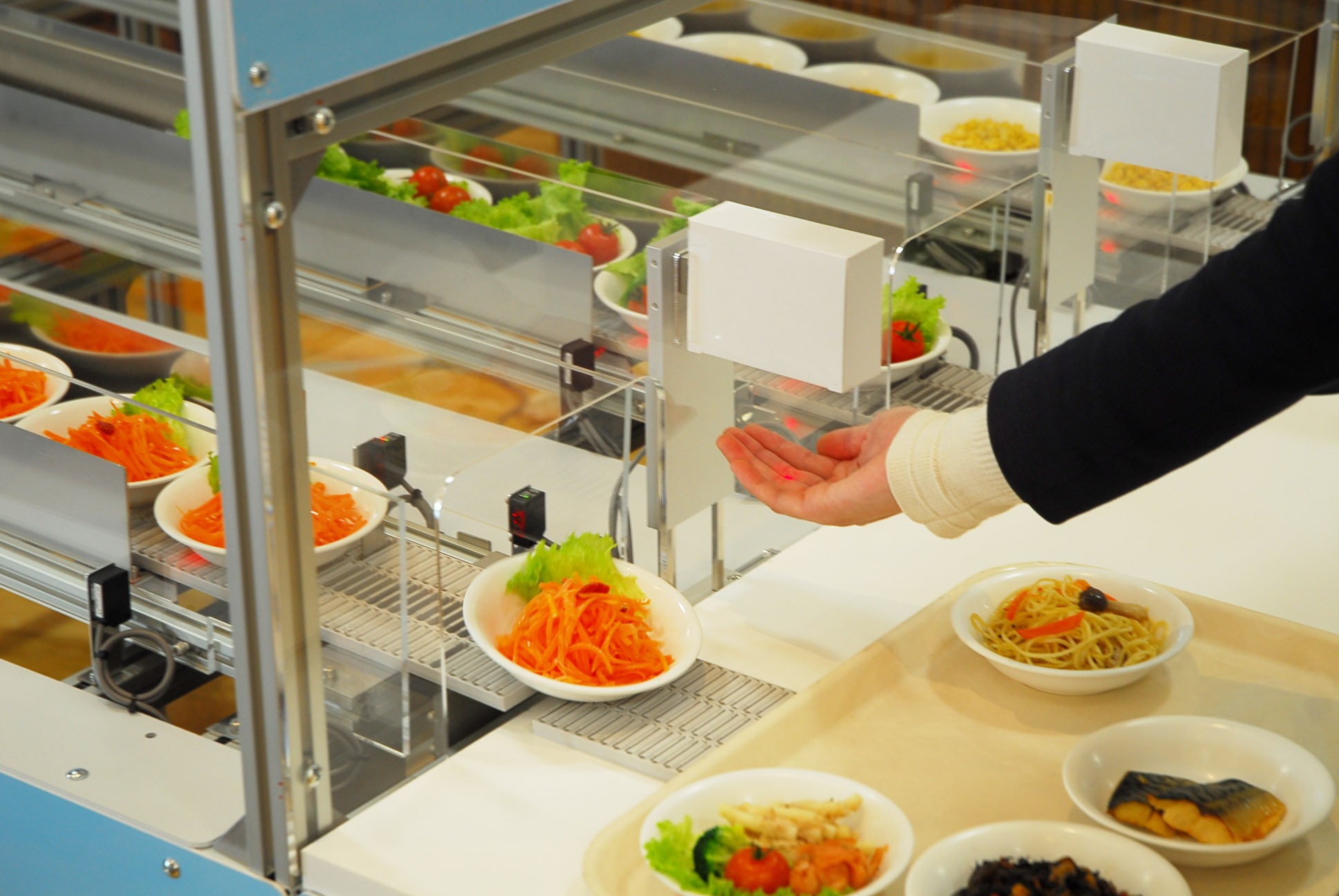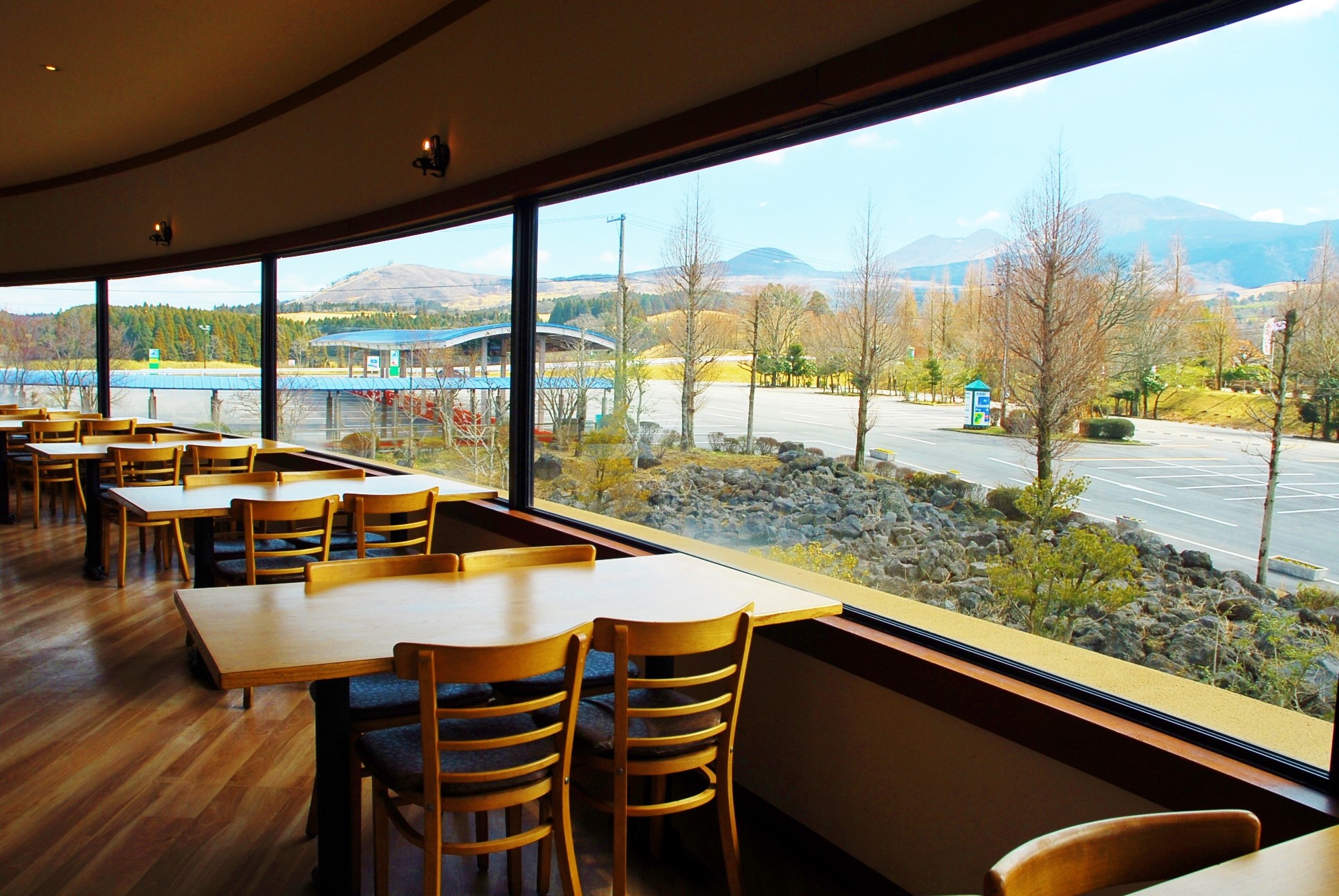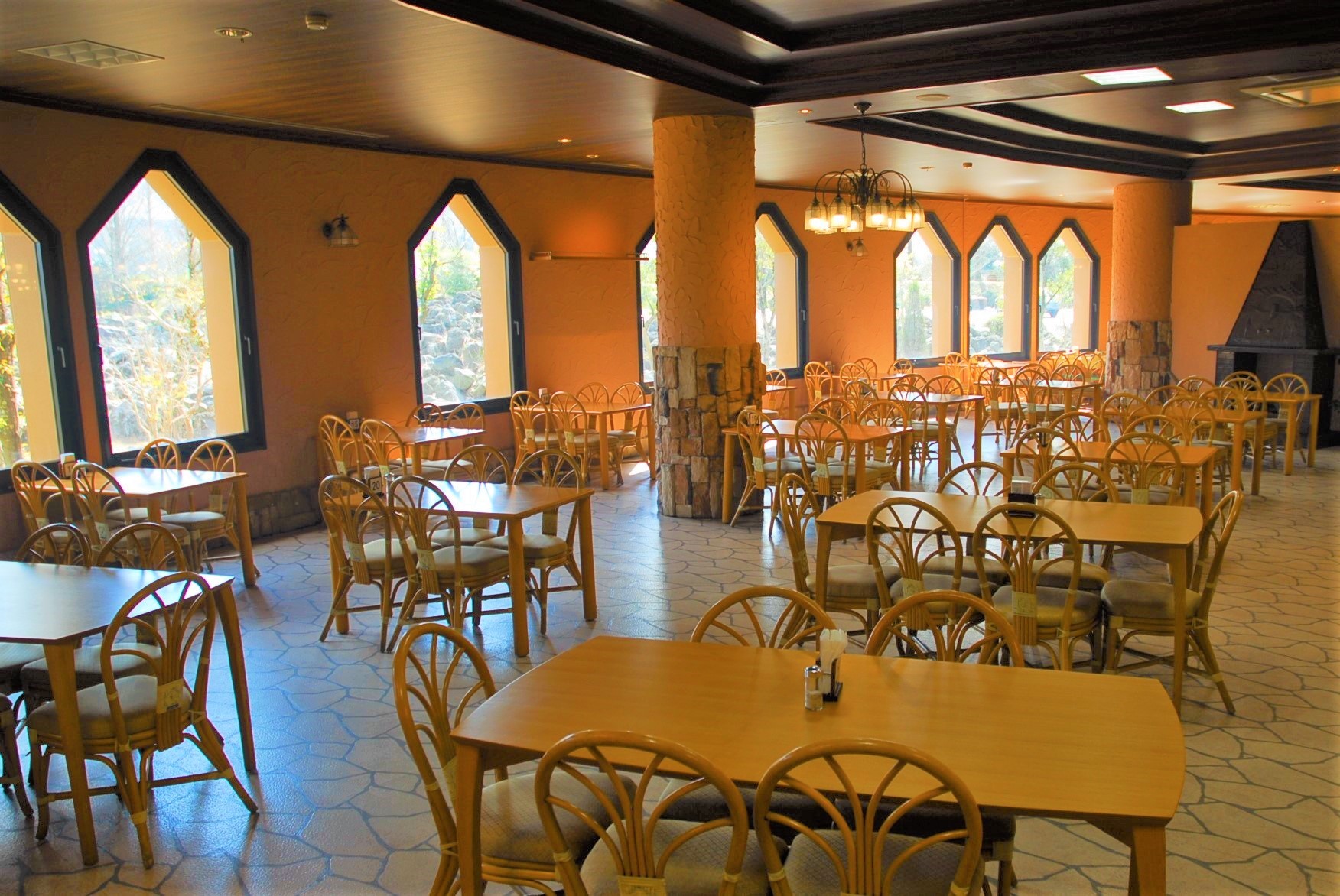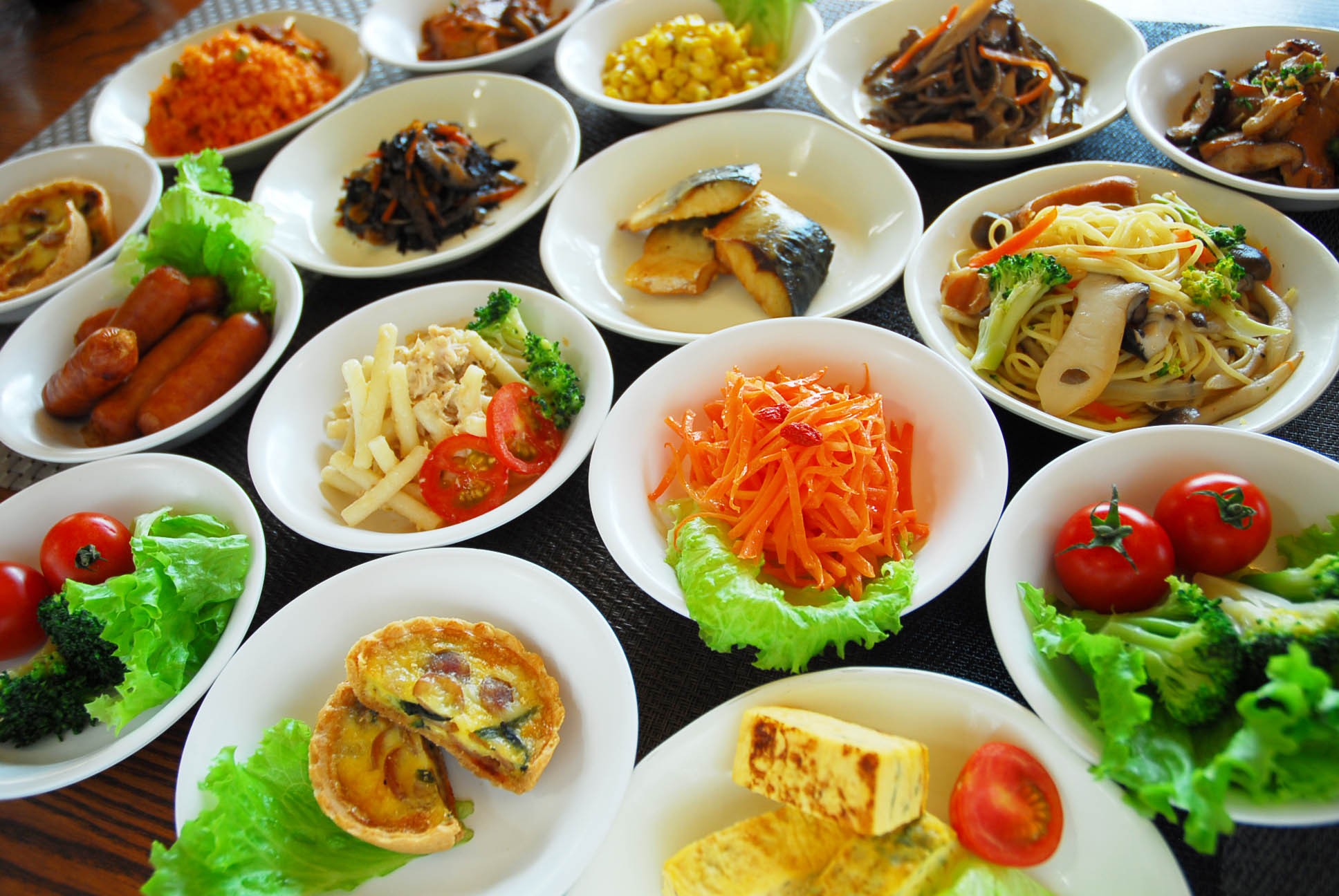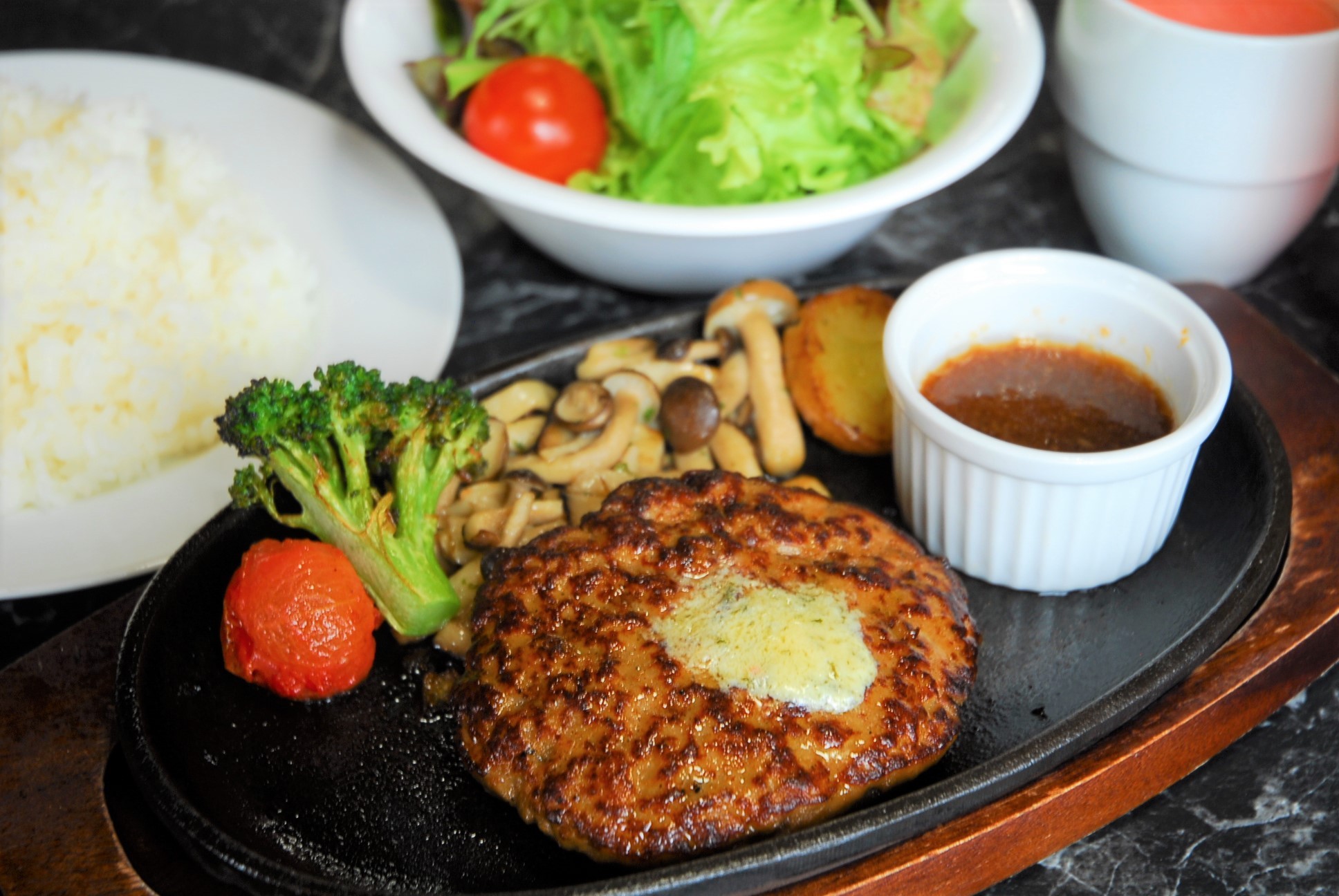 At the All-you-can-eat Aso Restaurant, all of the menu items have their calorific details listed meaning you can pick something perfect for you while enjoying the beautiful view, maybe even try some of Kumamoto's local mushroom cuisine at Aso Kinoko-tei. There are also some healthy ramen, soba, and udon noodle dishes available all of which use cloud ear mushrooms harvested from the on-site Aso Health Farm. These mushrooms are said to help prevent diseases and contain a great amount of dietary fiber and nutrients!

4. Stay & Recharge in a Dome Hotel!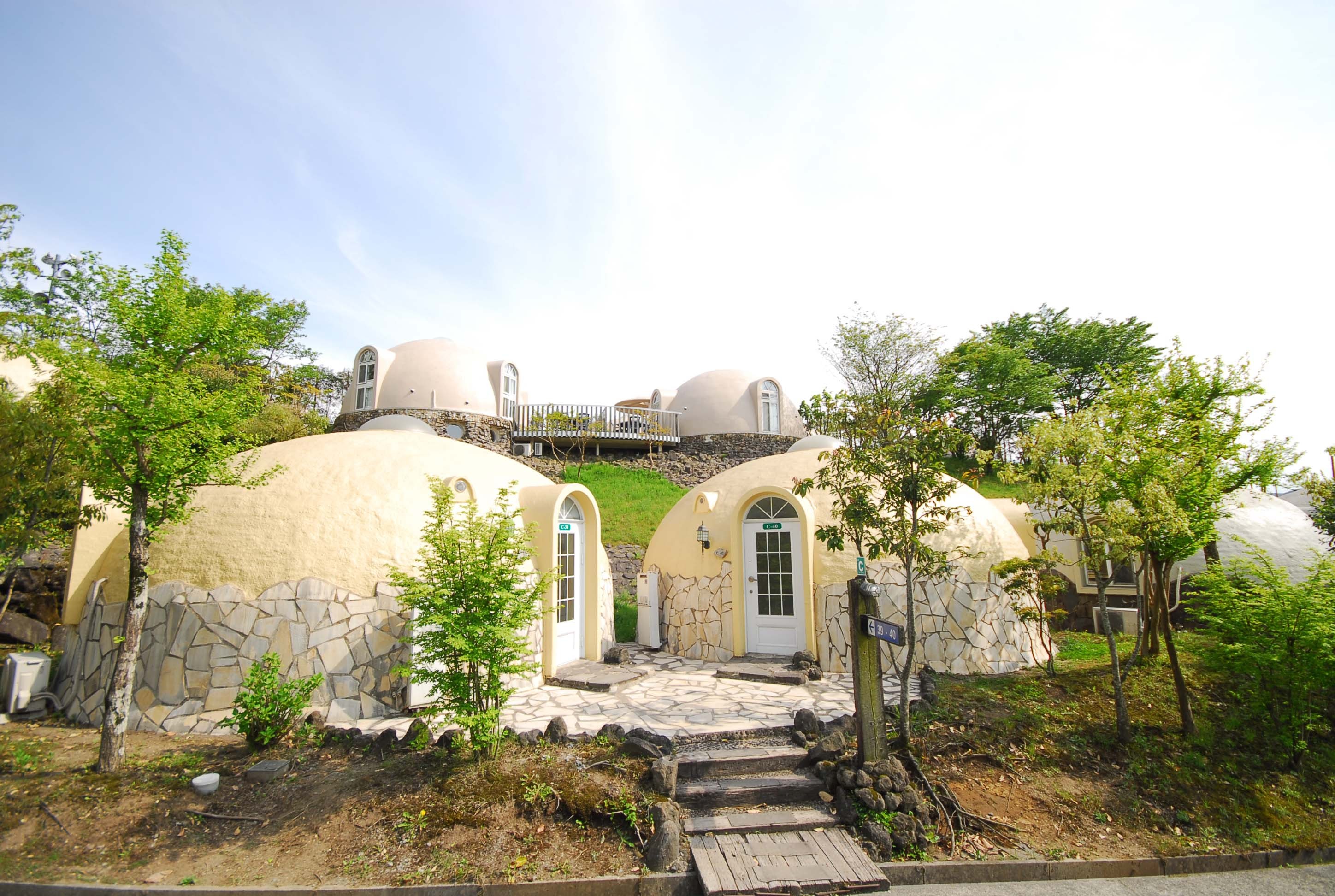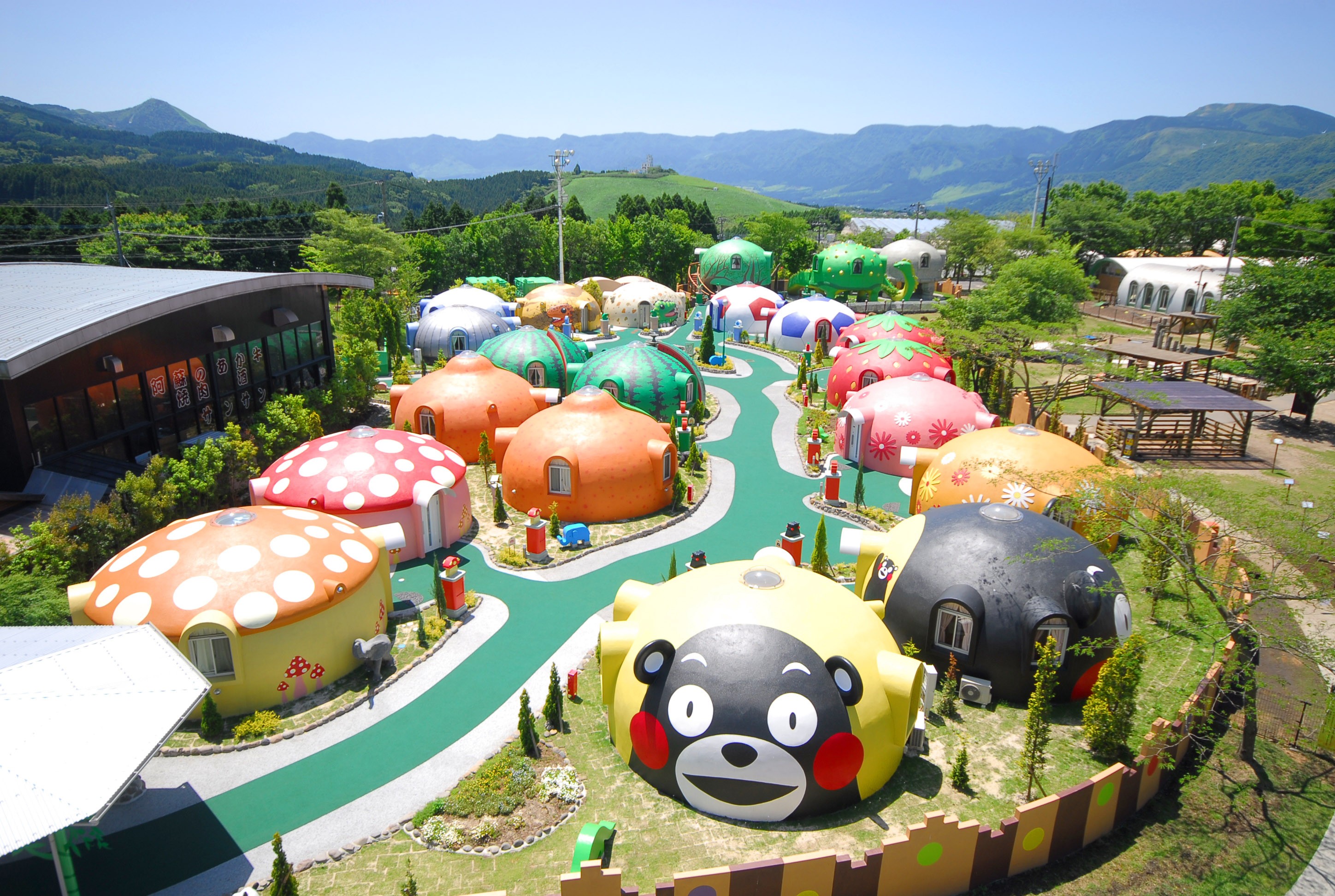 In the Aso Farm Village Zone which is surrounded by an enormous amount of nature, you will find some dome-shaped hotels in which you can stay. There are over 300 of these, all of which have their own unique design. There are even ones that have a Kumamon design in the "Dream Zone" perfect for families!

Spot Information
Spot name:Aso Farm Land
Street Address: 5579-3 Kawayō, Minamiaso, Aso District, Kumamoto 869-1404
Access:Approx. 40-minutes via car from JR Kumamoto Station to JR Hohi Line, debarking at Akamizu Station. From Akazumi Station, take a taxi for 7 minutes.
Ticket: Health Forest 1,600 JPY, Body Age Test 1,500 JPY, Health Challenge Lounge 1,000 JPY, Child Challenge Lounge 1,000 JPY
Business Hours:Varies Depending on Facility
Holidays: N/A
[Survey] Traveling to Japan
Recommend