One of the Most Famous god of Wisdom in Japan, Daizaifu Tenmangu Shrine
Dazaifu Tenmangu Shrine, located in Fukuoka, is a shrine dedicated to the Heian period scholar and politician who passed away in the area, ​​Sugawara Michizane. He is now regarded as the god of wisdom, and many students come to pray each year for the success in their examinations. It is also known as one of the nation's leading plum blossom spots.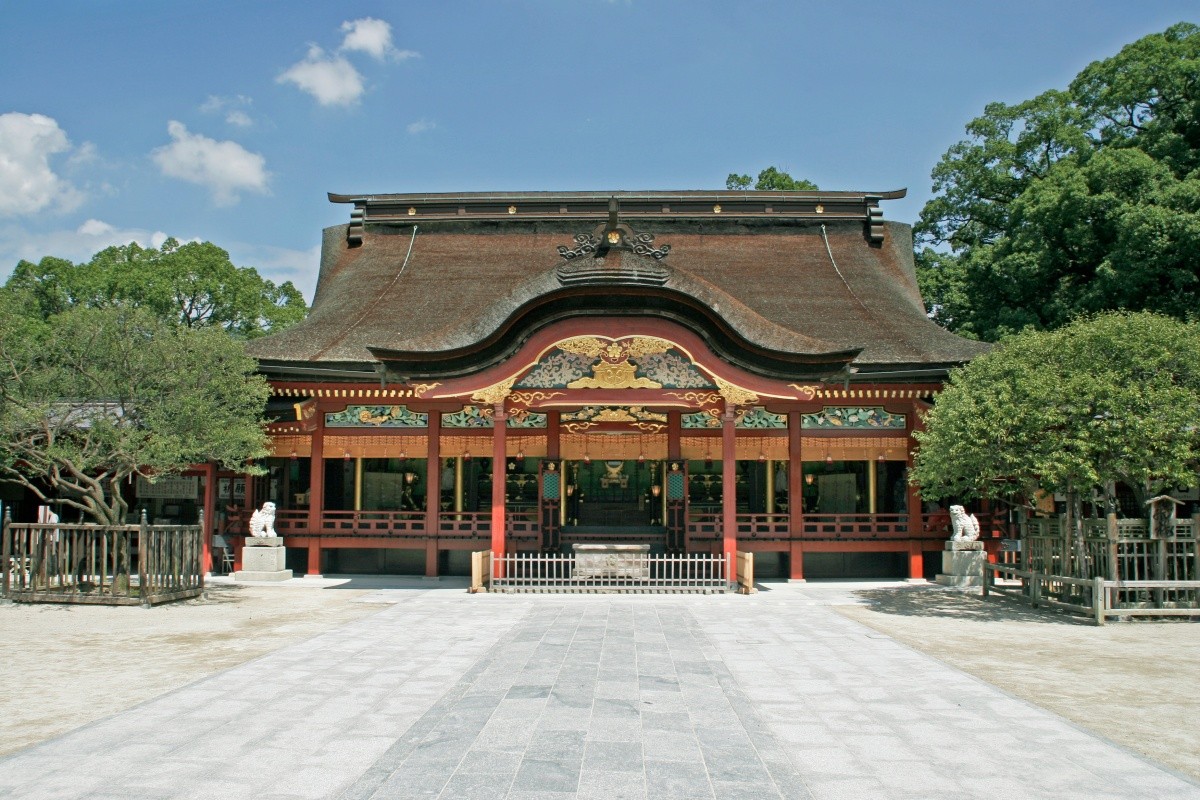 Many Attractions at Dazaifu Tenmangu Shrine! 
The grounds are spacious and there are many things to see. I will introduce three spots of interest that I want you to know about before visiting.

Dazaifu Tenmangu Shrine Highlight 1: Goshin-gyu, The Sacred Ox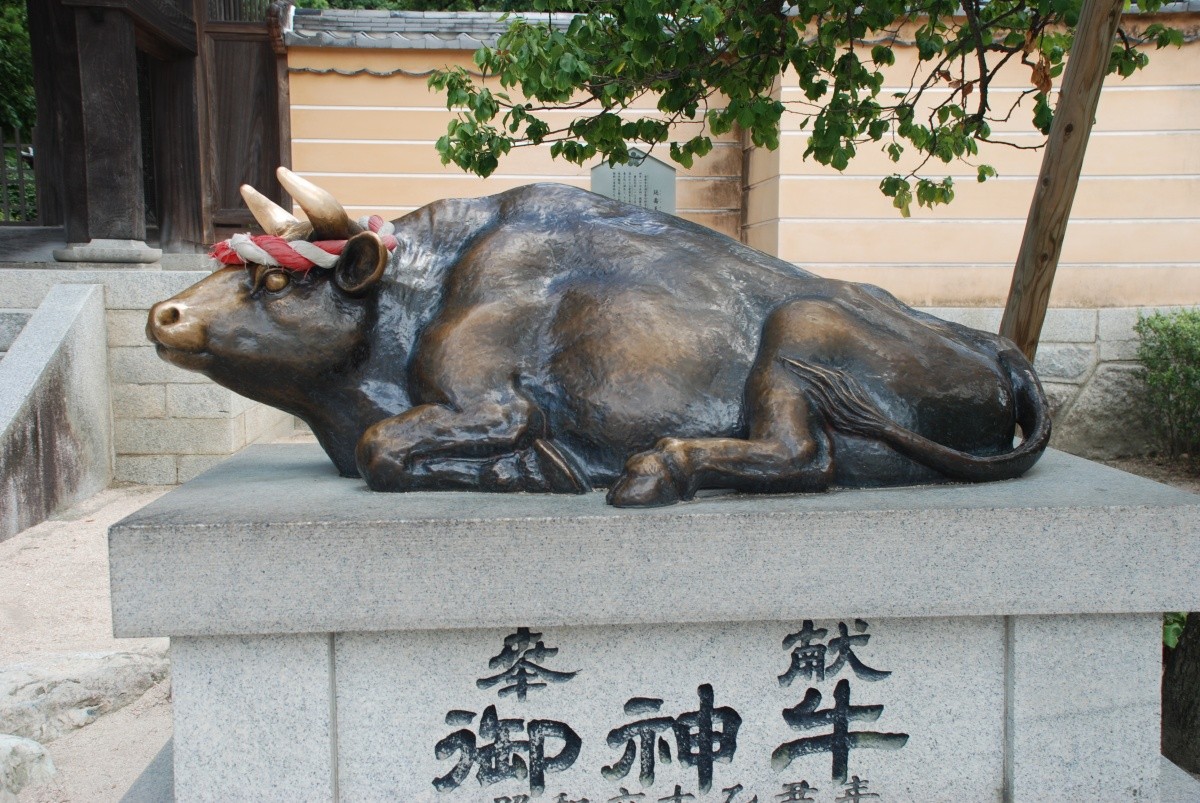 The famous scholar, Michizane, was born in the year of the ox, so it is said that rubbing the head of this ox statue will make you wiser, so now only the head is shiny.

Dazaifu Tenmangu Shrine Highlight 2: The Taiko-bashi Bridge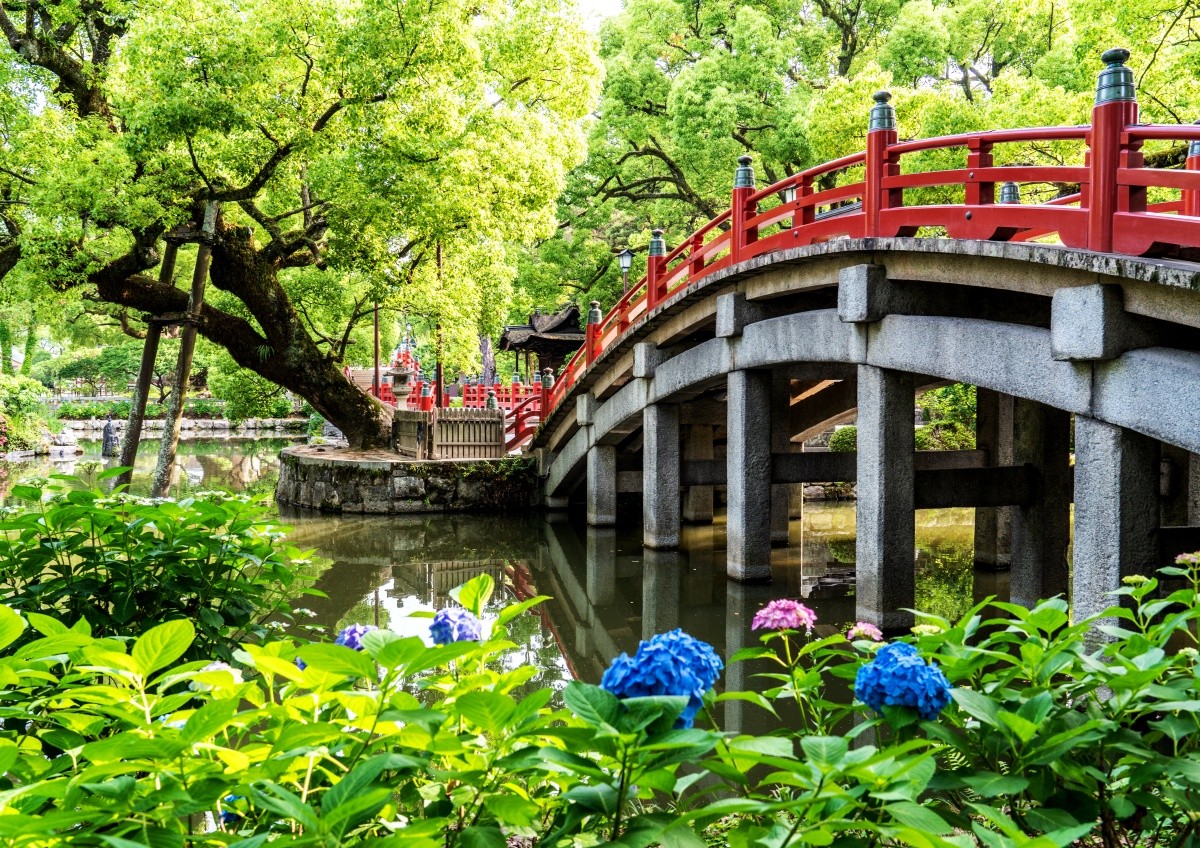 There are 3 bridges that represent the past, present and future that connect over the pond which is shaped roughly in the shape of the Chinese character for 'heart'. The first bridge is arched, the next flat, and then another arched one. They say that crossing over them will purify your mind and body.

Dazaifu Tenmangu Shrine Highlight 3: Meoto-kusu, The Married Trees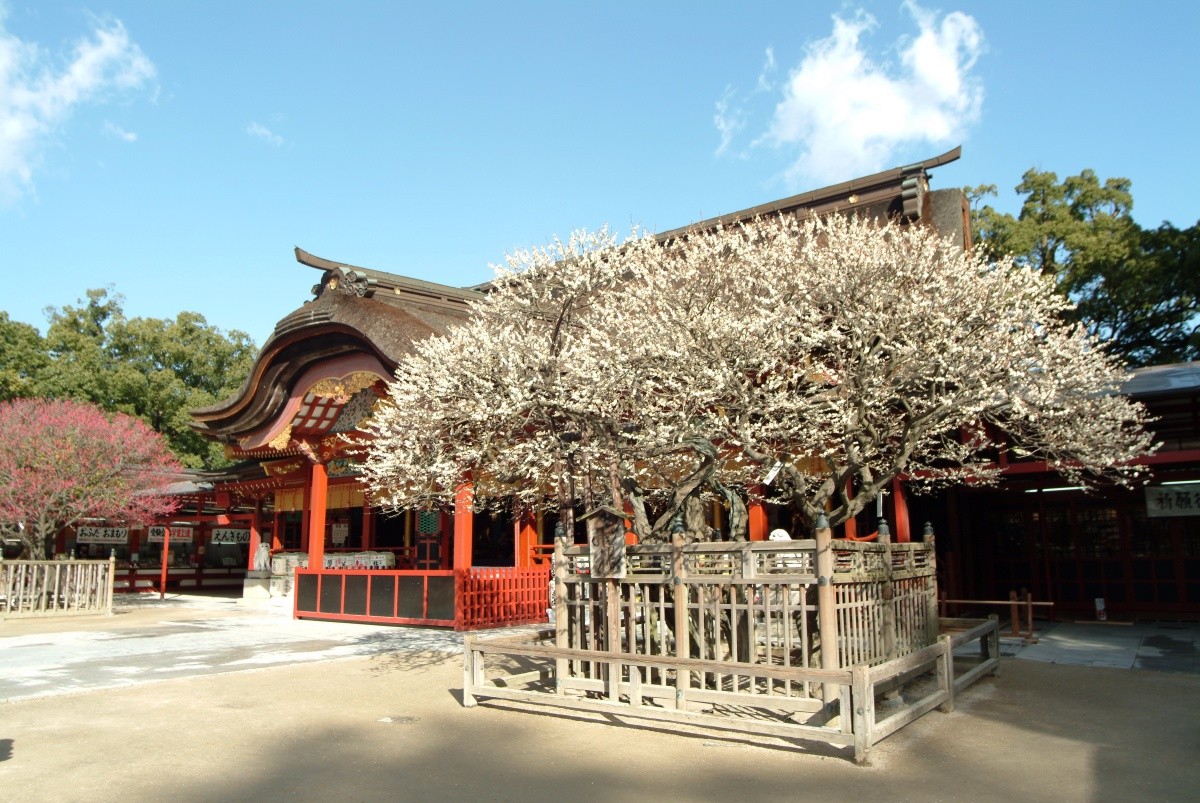 The two camphor trees behind the main hall are huddled together like a married couple, so they are known as "married trees", or "Meoto-kusu" in Japanese. The trees are roughly 1500 years old and are designated as a national natural treasure. In the vincinity there are over 100 camphor trees, and during April-May, which is the budding leaf season, is particularly beautiful.

Plum Trees, Irises and Hydrangeas are also Must-See!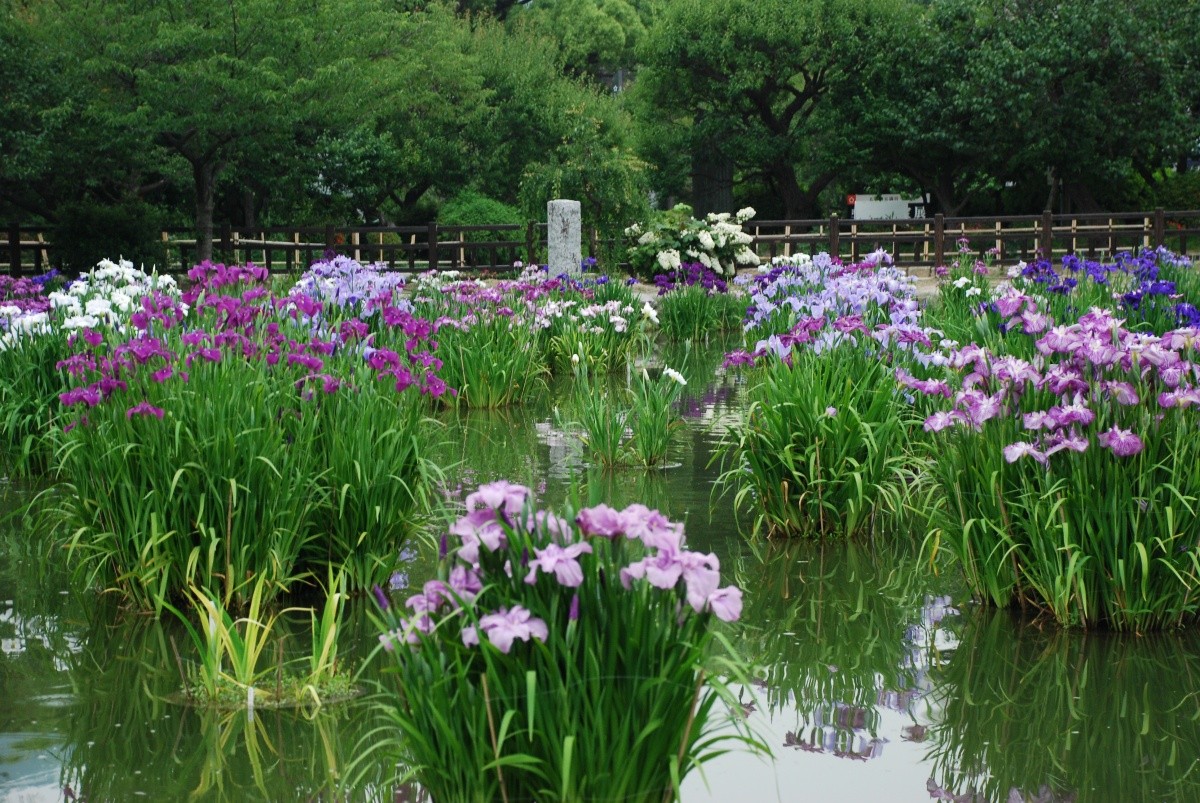 Dazaifu Tenmangu Shrine is known as one of Japan's best plum blossom viewing spots. There are about 200 varieties, about 6,000 red and white plum trees altogether, with both early-blooming and late-blooming varieties, so some of them are in bloom from late January to early March. From early to mid-June, about 30,000 irises of about 55 varieties bloom on the east side of the grounds. The white, purple, and lavender flowers are reflected in the pond and are quite spectacular. At about the same time, near the iris pond and the bridge, about 5,000 hydrangeas are also blooming.

Dazaifu Tenmangu Shrine has a Lot of Amulets for Exam Students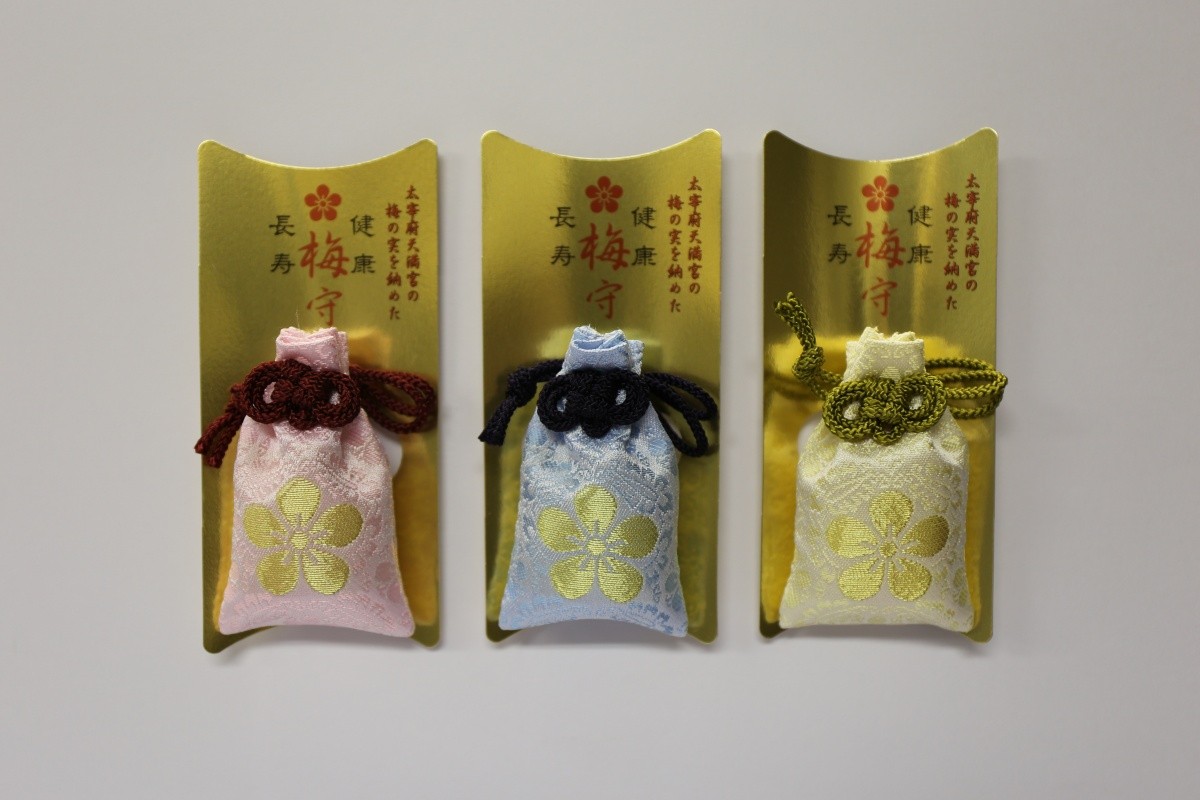 Dazaifu Tenmangu Shrine is famous for its god of Wisdom, so there are a number of options for amulets for academic achievement and exam success (1,000 yen), as well as pencils for studying (500 yen). There are also little gold-embroidered bag amulets with seeds from the plum trees at Dazaifu Tenmangu Shrine, which are said to provide long life and health (pictured, 1,500 yen) and amulets for safe commuting to work or school (1,200 yen). (All prices include tax.)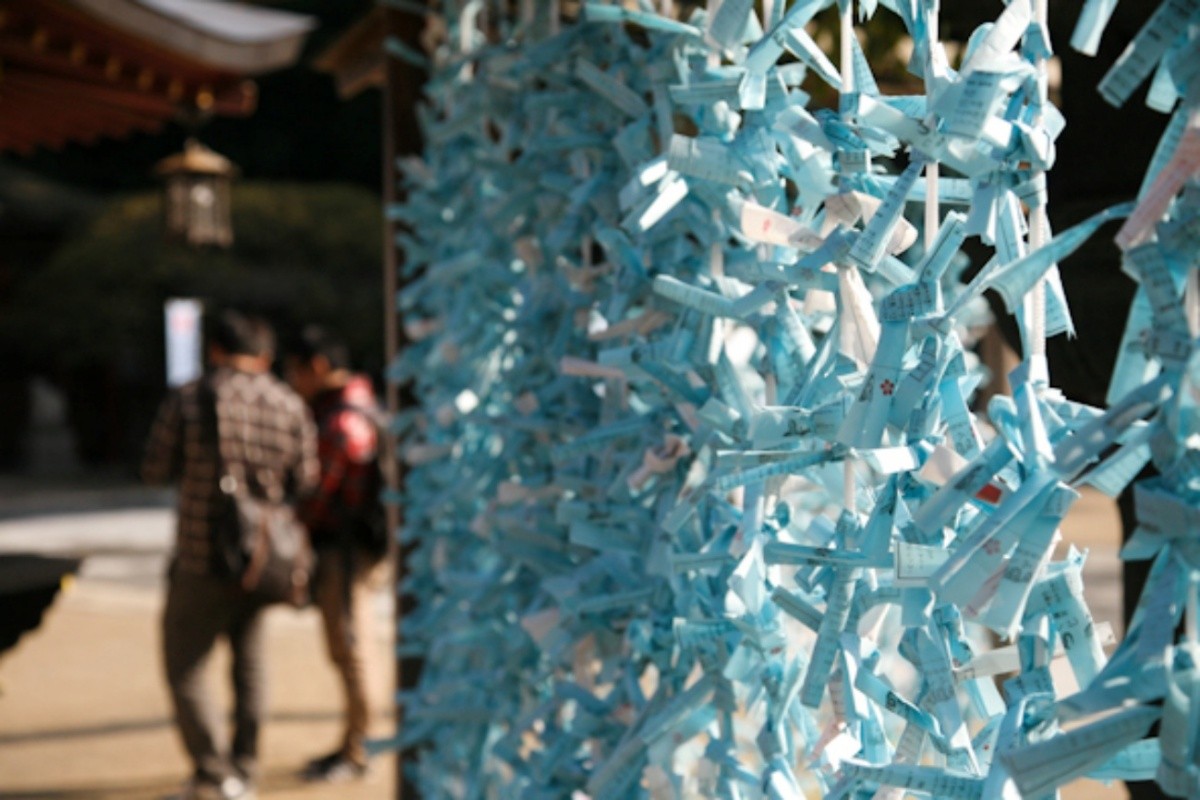 The color of the fortunes changes 10 times during the year by season (Japanese only). They cost 100 yen.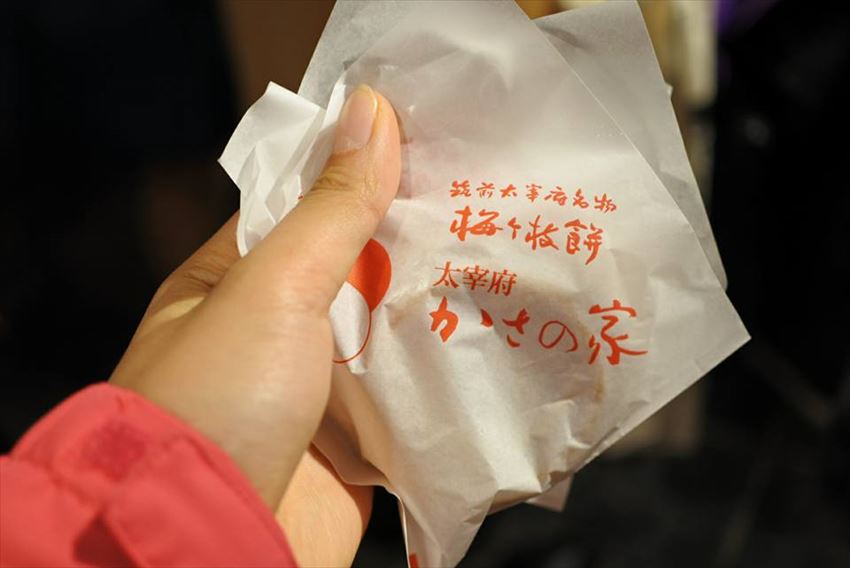 As is normal in Japan, it was not even 6pm and it was already getting dark. Thus, we set out back towards Fukuoka, but not before I finally got my stamp!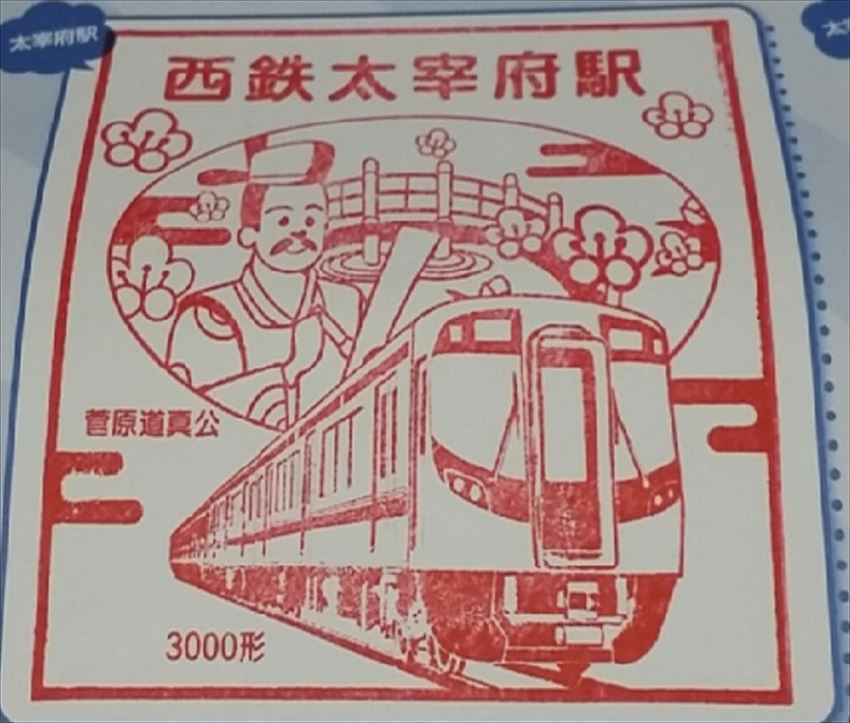 Street from The Station to The Shrine
You can find lots of souvenir shops and even Starbucks to enjoy this nice atmosphere.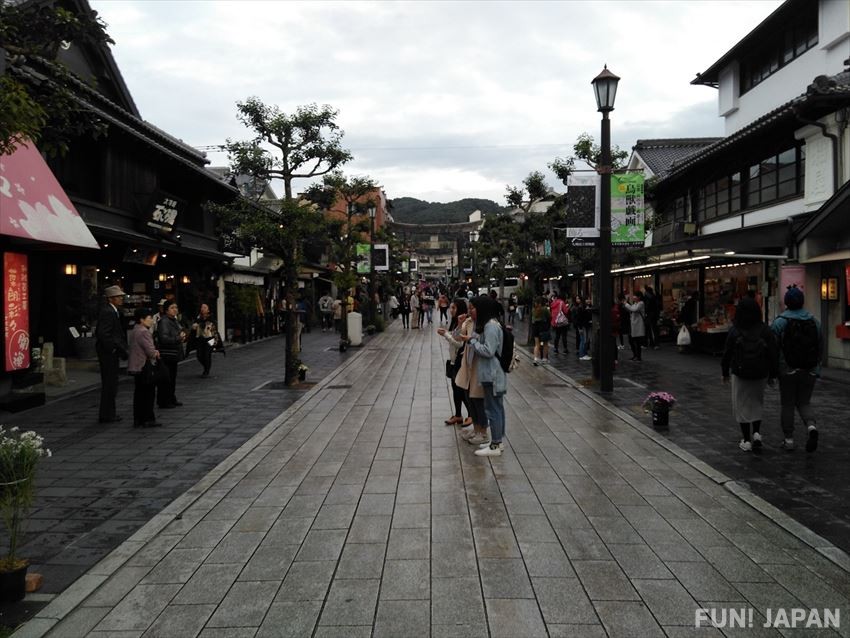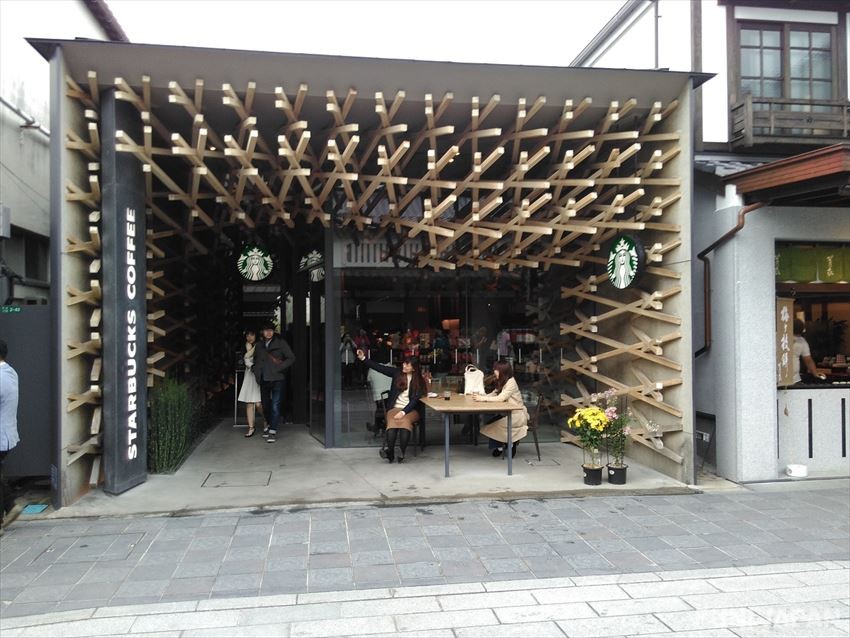 3 Ways to Access Dazaifu Tenmangu Shrine! Also Convenient from the Airport!
 Fukuoka International Airport → take [Nishitetsu Bus: Liner Bus "Traveler"] about 25 minutes → get off at [Nishitetsu Bus] Dazaifu Station ... about 5 minutes on foot
 3 minutes walk from JR Hakata Station → Hakata Bus Terminal → take [Nishitetsu Bus: Liner bus "Traveler" about 42 minutes → get off at Nishitetsu Bus Dazaifu Station ... about 5 minutes walk
Fukuoka Airport → take [Fukuoka Municipal Subway Airport Line] about 11 minutes → get off at Tenjin Station, 8 minutes walk → Nishitetsu Fukuoka (Tenjin) Station → change tp [Nishitetsu Omuta Line (Limited Express / Express)] about 15 minutes → Nishitetsu Futsukaichi Station → change to [Nishitetsu Dazaifufu Line ] About 5 minutes → get off at Dazaifu Station ... About 5 minutes on foot

About Shrine
Year Built: 905
Enshrined God: Sugawara Michizane
Main Festivals: Baika Festival (late February), Autumn Festival (September 21st-25th)
Spot Information
Spot name:Dazaifu Tenmangu Shrine
Address: 4-7-1 Dazaifu Tenmangu Shamusho, Saifu, Dazaifu-shi, Fukuoka-ken, postcode 818-0117
Access: See above.
Opening hour: From the spring equinox to the autumnal equinox 6:00, otherwise 6:30

Closes: April, May, September, October, November: 19:00.  June-August 19:30. December-March :18:30. Fridays and Saturdays: 20:00.

Holiday: Open year round
Wi-Fi : Available(dazaifu city wifi)
Language:English pamphlets available
Ticket Purchase: Not required
[Survey] Traveling to Japan
Recommend