How to Enjoy Tabe Aruki - Osaka's Strolling, Snacking Culture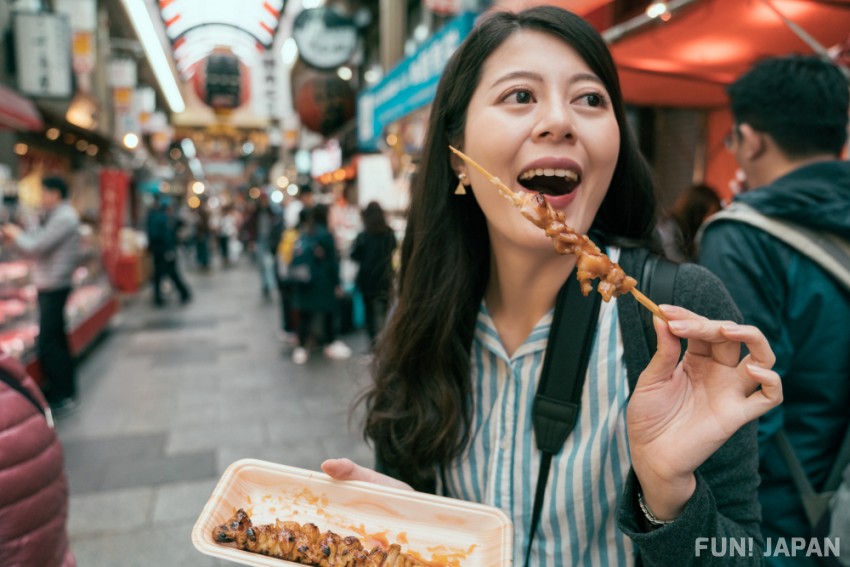 Meaning 'eat while you stroll', the Japanese tradition of tabe aruki (食べ歩き) is a delicious way to explore Osaka. Known as the kitchen of Japan, the city is made for snacking and sightseeing, with many local specialties served up from streetside stalls to passersby. However, eating on the street is not always acceptable in Japan - it's usually reserved for festivals, theme parks or food markets. In many cases, eating outside is considered bad manners, so make the most of the unique Osaka atmosphere and enjoy a variety of sumptuous treats as you see the highlights of the city.
Takoyaki : Osaka's Favourite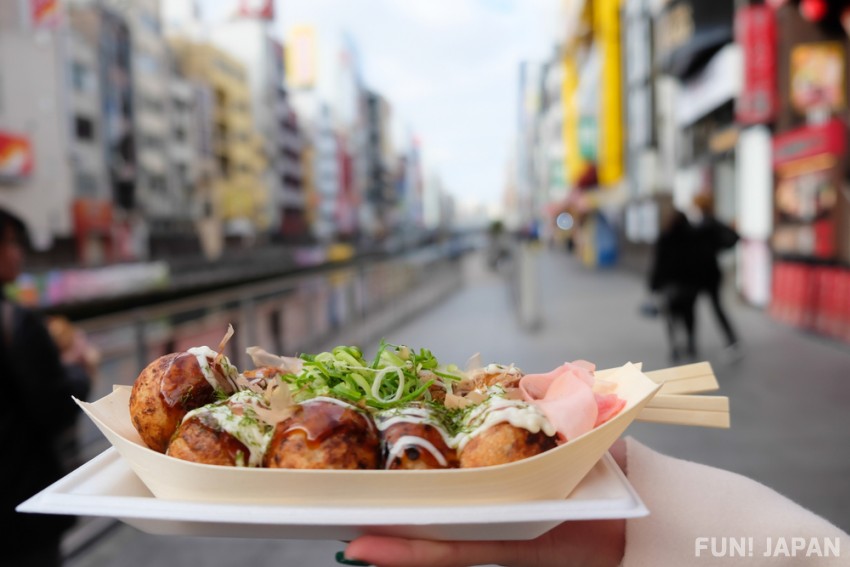 Takoyaki is the most famous dish in Osaka and is the ultimate street food! Lining Dotonbori are stalls serving up small trays of these squid-stuffed balls of batter. Brushed with a dark, sweet sauce and drizzled with mayonnaise, they are finally sprinkled with fish flakes and dusted with seaweed powder. The finished product is too tempting not to eat, with each one making the perfect bite-size snack.
Where to try Takoyaki
There are a number of famous stalls in Dotonbori and Namba area - you can check our full article on the top spots, but here are some suggestions:
Kukuru - Dotonbori: This place is easy to spot thanks to the giant red squid above the door. There are two shops in Dotonbori, offering eat in or take out options.
Kougaryu - America-mura: Known for the 'takosen', this Michelin-mentioned spot serves takoyaki between two crisp shrimp crackers (ebisen) for an even easier street snack.
Horumon Skewers: An Unusual Snack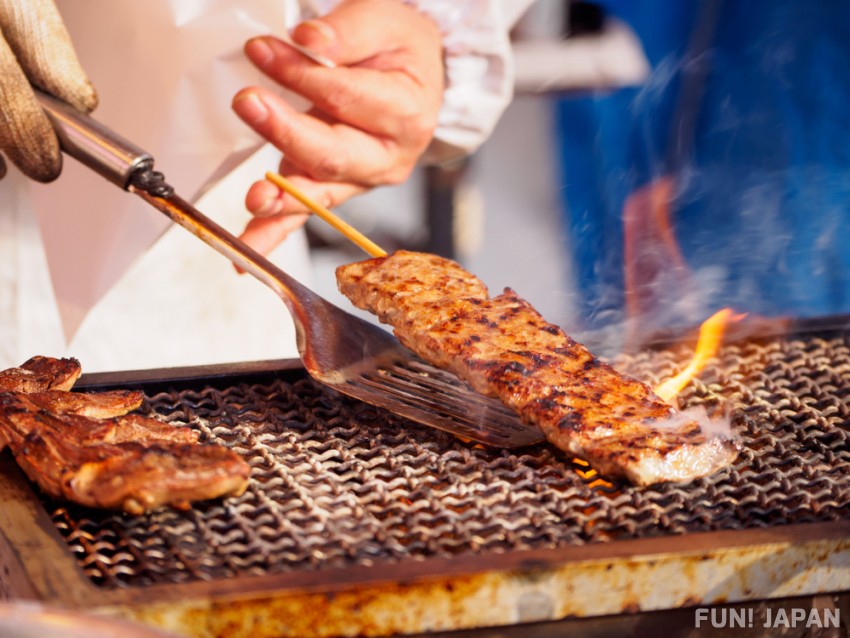 Osaka likes to eat, and it likes to eat everything - so when it comes to the nation-wide favorite of yakiniku (grilled meat skewers), here that includes some unusual choices. Opting for a no-waste approach, the people of Osaka have grown to love the pieces of meat that would usually be thrown away but are considered to offer a good variety of vitamins - the name is a play on 'hormones' but also a local word for 'throwing away' (放るもん) ! Using the innards of cows and sheep, they create skewers of chewy, flavrorful meat with a variety of sauces to try - it's the perfect opportunity to be brave and try something different!
Where to try Horumon skewers
The market stalls are the best places to try this, with street vendors in drinking alleys around Dotonbori, Shinsekai and Namba.
Fresh Seafood: An Osaka-must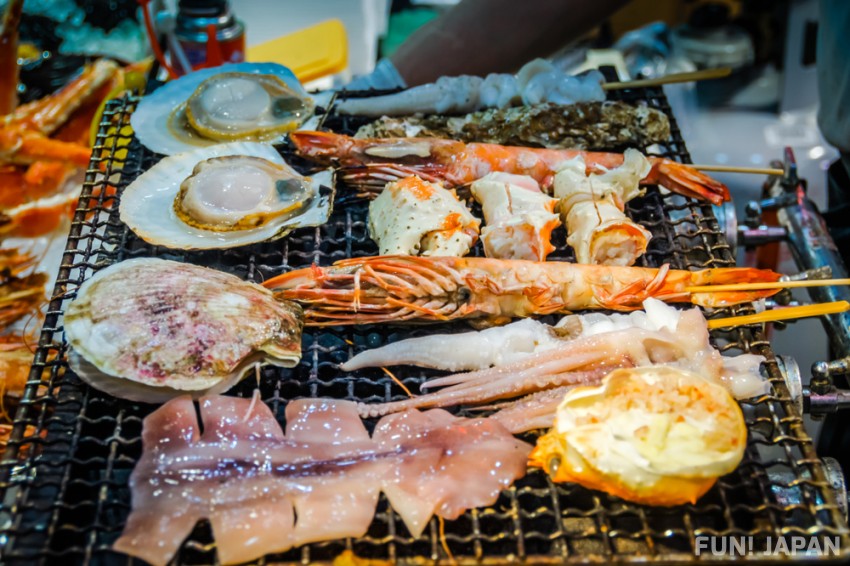 From meaty crab legs to freshly-grilled scallops, there's an abundance of seafood choices to snack on while you explore Osaka. Japan prides itself on using seasonal produce, so what you find will depend on the season - but that simply means there is always something new to try. As a famous port-town, Osaka has a great supply of fresh seafood, so you can rest assured the sashimi will be of the highest standard and the Oysters will be freshly caught.
Where to try fresh seafood
Kuromon Ichiba Market is the best place to find a variety of seafood stalls serving both cooked and fresh produce, including oysters, sashimi and scallops. Head to Kuromon Sanpei and Maguroya Kurogin Kuromon for fish and choose from the oyster, scallop and squid stalls you see along the way.
Ikayaki: A Lesser-known Streetfood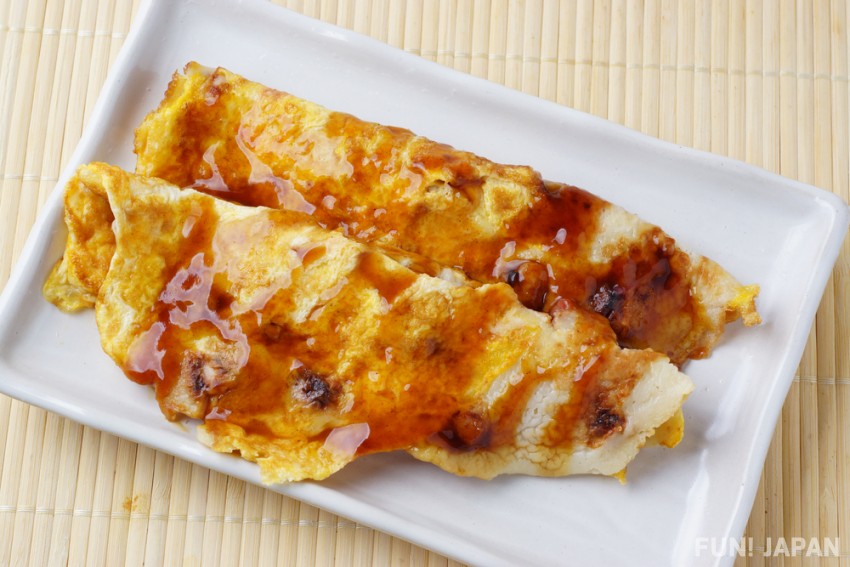 A flatter version of the popular takoyaki, this involves batter and squid slices, cooked up like a pancake. While the ingredients are simple, each store adds its own special touches and techniques. The griddled crepes are pressed and flipped before being brushed with sauce and folded over, making a fast and delicious snack that's sure to sate your hunger.
Where to try ikayaki
Hanshin Meibutsu Ikayaki (Umeda): Using their own special soup stock to create a perfectly light crepe, this store is found in the Hanshin Department Store with a variety of grilled squid options.
Tako Tamago: A one-off experience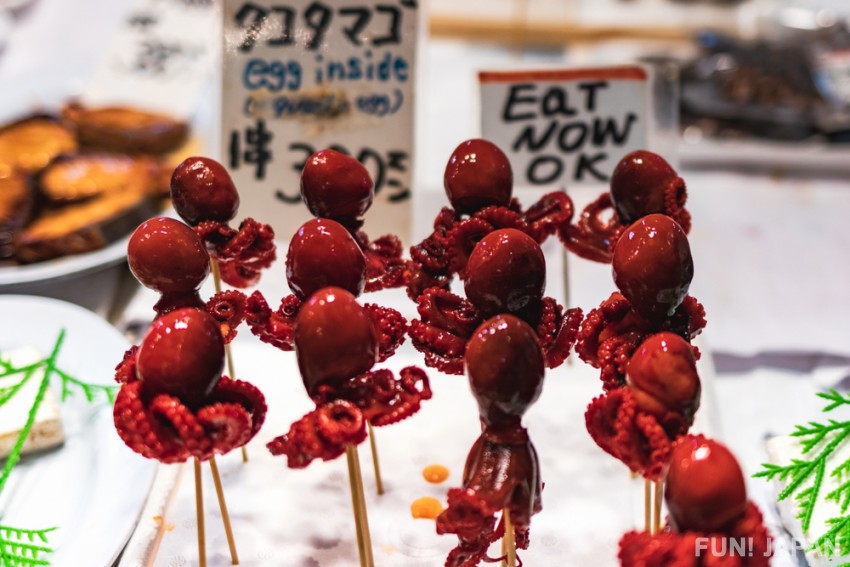 A once-in-a-lifetime snack, tako tamago are impossible to miss with their bright-red color and cartoon-like shape. Taking all things miniature, a small octopus is stuffed with a boiled quail's egg and then glazed to preserve the bright coloring, before being placed on a stick like a savory lollipop. They can now be found in seafood markets around Japan such as Kyoto's Nishiki Market but since Osaka is known for its squid, this is certainly the best place to try it. Be sure to snap a photo before you try it as it will certainly be one of the most unusual and fun things you try.
Where to try tako tamago
Kurumon Ichiba Market is the best location as it is a traditional seafood market. Here you can try tabe-aruki to your heart's content, and the squid can be found at a number of stalls in the market.
Taiko Manju : Fresh off the Griddle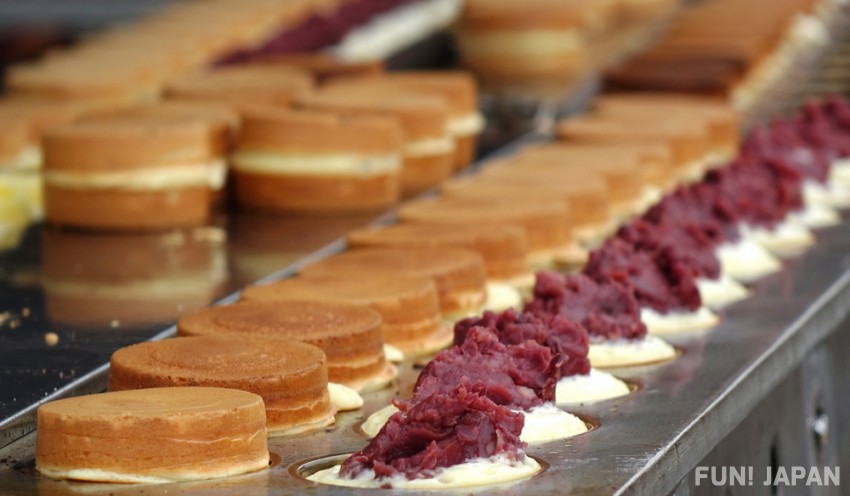 Taiko manju are a sweet treat made from pancake batter and filled with red bean paste. While these cakes appear across Japan, they often have different names and in Osaka they are named after drums (taiko) thanks to their flat, round appearance. The manju (dumplings) are cooked fresh in metal griddles and offer a hot, sweet sugar boost, especially welcome in winter. Look out for seasonal fillings like cherry blossom in spring or chestnut in autumn. There are also custard and chocolate filling options at some stalls!
Where to try taiko manju
Markets are a great place to find these but there are also often shops close to train stations and in department store food halls (located in the basement).
Gozasoro - Various locations inc. Shin-Osaka, Namba and Osaka Stations: This is a firm favorite in Osaka, with light, fresh batter, and a sweet center made with high-quality red bean paste. They have stores near major stations and in popular department stores across Osaka and Japan. 
※Due to coronavirus (COVID-19), some of the shops and restaurants may be temporarily closed or have different hours from the hours stated here.

[Survey] Traveling to Japan
Recommend