Top 3 Amazing Hotels in the Namba and Dotonbori Area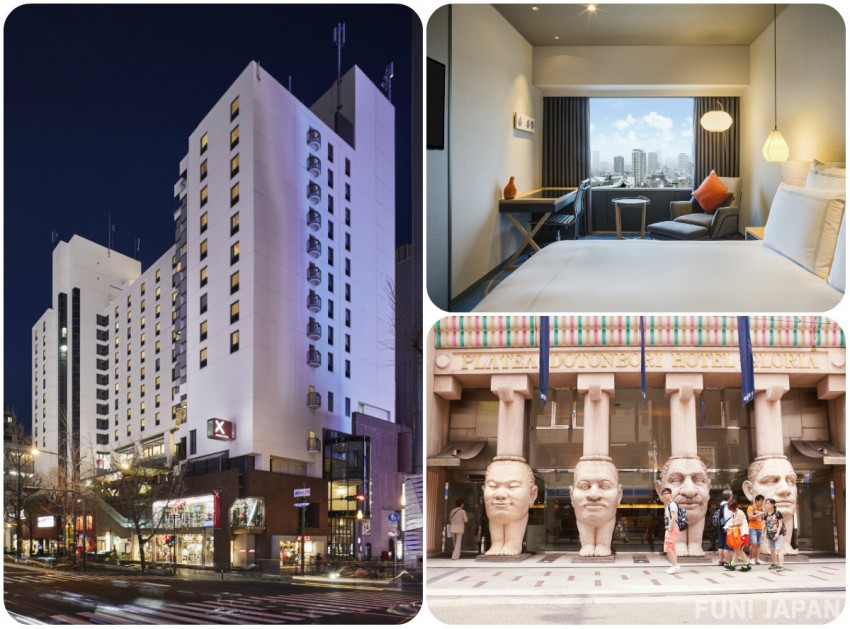 There are many accommodation options in Osaka but we would suggest choosing the hotels located in the Namba and Dotonbori area which is a central part of Osaka making it convenient to visit other sightseeing spots. In this article, we are going to introduce three of our most recommended hotels in the Namba and Dotonbori area.
Dotonbori Hotel - Offering Great Services for Foreign Sightseers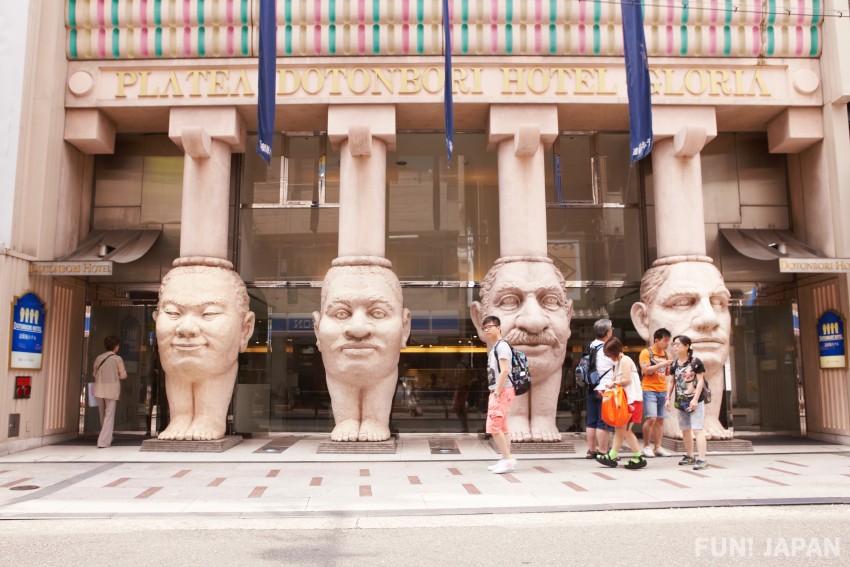 This hotel has an in-house ramen of the day, kimono experiences, and many more free Japan culture-based experiences and events for foreigners to try out.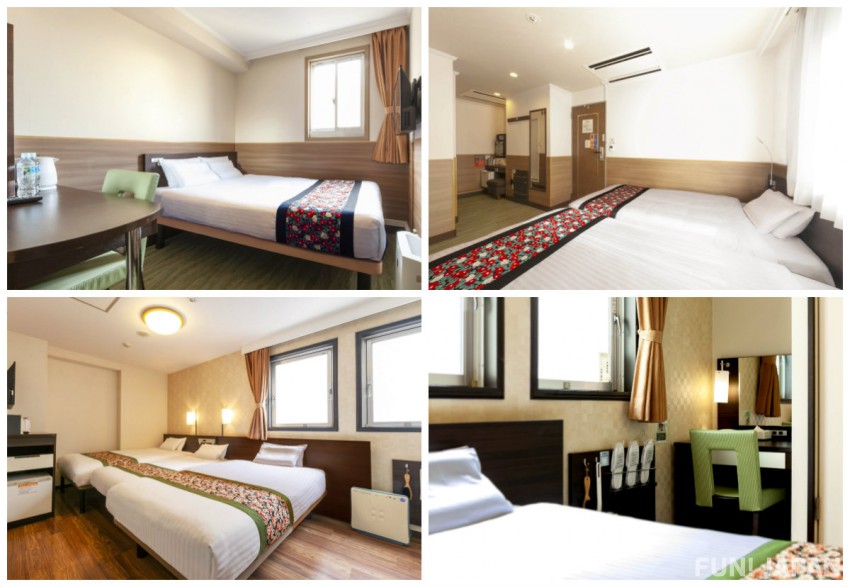 The hotel has multiple room types available, ranging from single, semi-double, twin, and even triple room, all of which have a fresh, clean chic design. You can pick the perfect room no matter your reason for staying, from friends to couples, and even people who are travelling alone or with children. With all of the beds coming with memory foam mattresses, it's the perfect place to put your feet up and relax after an exciting day.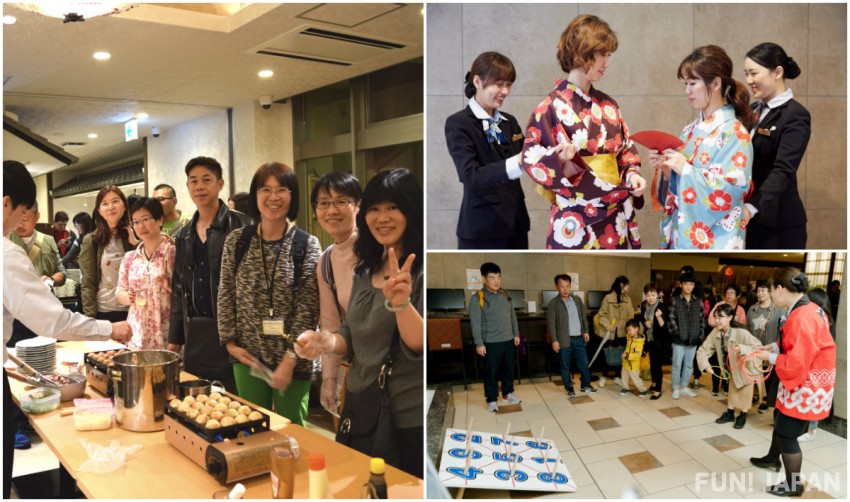 The Dotonbori Hotel has multiple Japanese-culture based events that any resident staying at the hotel can try completely free of charge. Their range of events is wide and includes popular activities such as trying on a kimono as well as trying some traditional Japanese cuisine and even some Japanese games you might have never heard of! These events change daily and are highly regarded among guests becoming great memories to share with friends and family back home.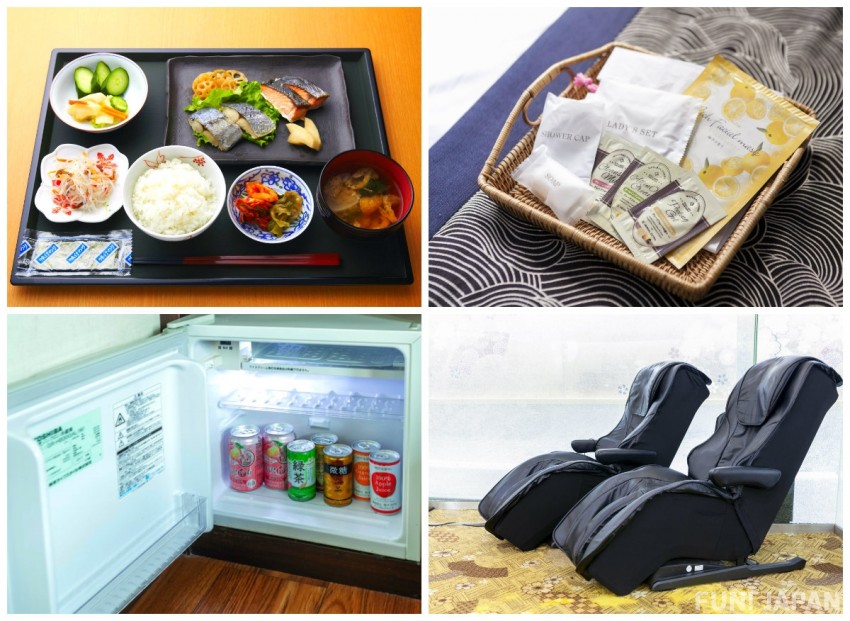 Can you believe the free services don't stop there! The hotel supports 4 different languages, allows for the exchange of currency for over 30 different countries, and even allows 5 minutes of free international calling to its guests. There are even some more luxury services such as rental of personal pocket Wi-Fi device and portable charging device, massage chairs, various skin lotions and even free drinks in your room's refrigerator! They have services that go above and beyond any simple hotel institution, and we're sure it'll be an amazing asset to your busy sightseeing plans.

Spot Information
Hotel name: Dotonbori Hotel
Address: 2-3-25, Dotonbori, Chuo-ku, Osaka
Access:

10-minute walk from Namba Station / JR Namba Station
10-minute Walk from OCAT using the OCAT-bound Airport Bus
※There are 2 hotels operating under the same brand within Osaka city. The Bridge Hotel Shinsaibashi and Osaka Hinode Hotel Nipponbashi (Hot spring facilities included: Large public bath / Family bath). Both offer the same services.
SWISSÔTEL NANKAI OSAKA - The Most Luxury Hotel in the Namba Area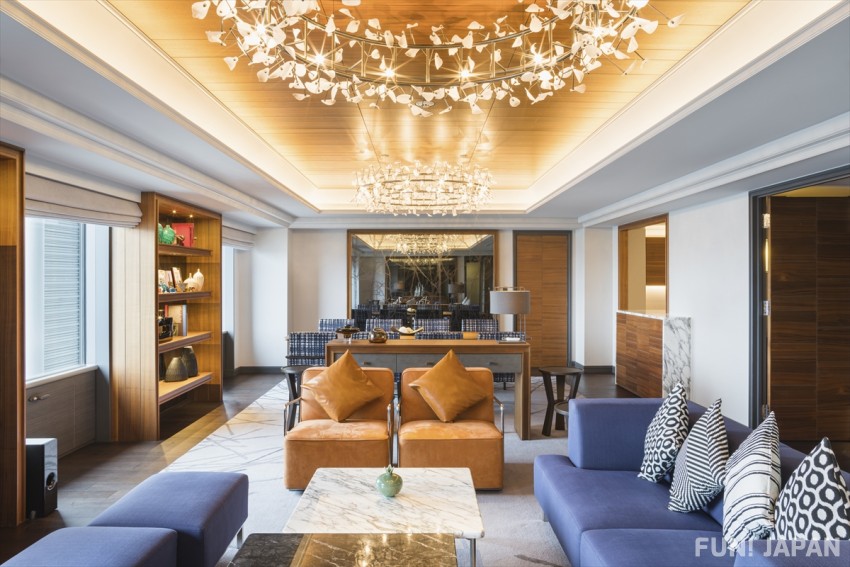 SWISSÔTEL NANKAI OSAKA is a 36-story building boasting a total of 546 rooms, including 6 different eateries, and 18 different leisure-based facilities throughout the hotel.

Within the 546 rooms, 28 of them are suites. Two of these are Japanese ryokan (traditional inn) style, and there is even a room with an office, dining room, and kitchen known as the imperial suite room. All of the rooms within the hotel have a mix of modern interior alongside classic, simplistic Japanese beauty, making them the perfect place to relax for any traveler. This luxury hotel supports the need of many different people whether it be for shopping, business, or any other activity or reason. We're sure you'll be able to experience a luxury stay at SWISSÔTEL NANKAI OSAKA during your exploration around Osaka.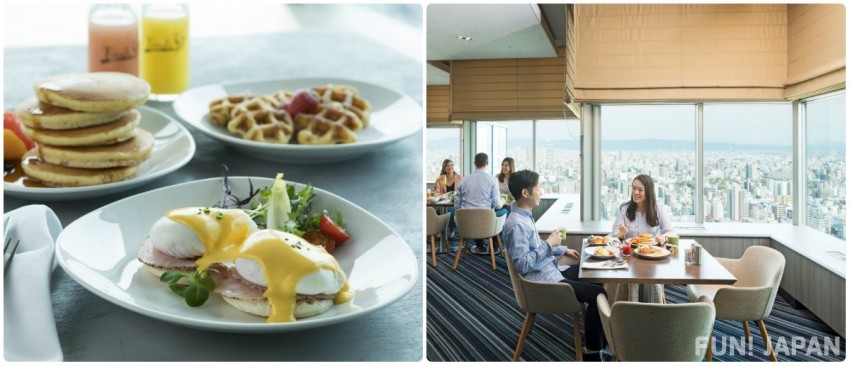 Within the hotel there are restaurants for Japanese and Chinese food, as well as a fancy kushikage restaurant offering creative executions of this local treat paired with recommendations of an in house sommelier from an extensive wine list. If you choose a plan that includes breakfast, you can enjoy a luxury breakfast on the hotel's top floor whilst looking out onto the townscape of Osaka.


Celebrating the origins of wellbeing with a philosophy mirroring the four stages of natural vitality, the hotel offers an entire floor dedicated to fitness for health of body and mind. They have a fully-kitted gym for training and exercise, as well as a 20m pool, a spa and sauna, a perfect location to relax after a day of sightseeing.
SWISSÔTEL NANKAI OSAKA is also perfect for sightseeing as it is connected directly to the Nankai Main Line​ through Namba Station. Not only that, but using the Kansai International Airport, you can visit Kyoto, Nara, and Kobe which is really useful.

Spot Information
Hotel name: SWISSÔTEL NANKAI OSAKA
Address: 5-1-60 Namba Chuo-ku Osaka
Access:

Directly connected to Namba Station, Nankai Main Line
Very close to Osaka Metro Midosuji Line Namba Station
Cross Hotel Osaka - 1 Minute Walk from Shinsaibashisuji Shopping District! A Hotel in the Center of Dotonbori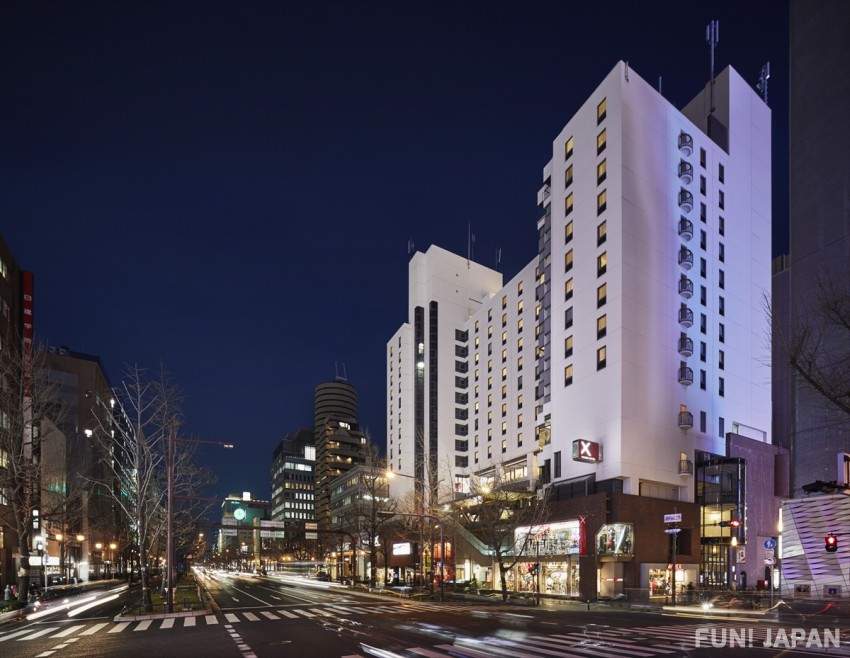 Just a 3-minute walk from Namba Station exit 14 on the underground! If you stay at Cross Hotel Osaka, you'll be able to enjoy yourself into the night at the nearby Shinsaibashisuji Shopping District with amazing shopping and food!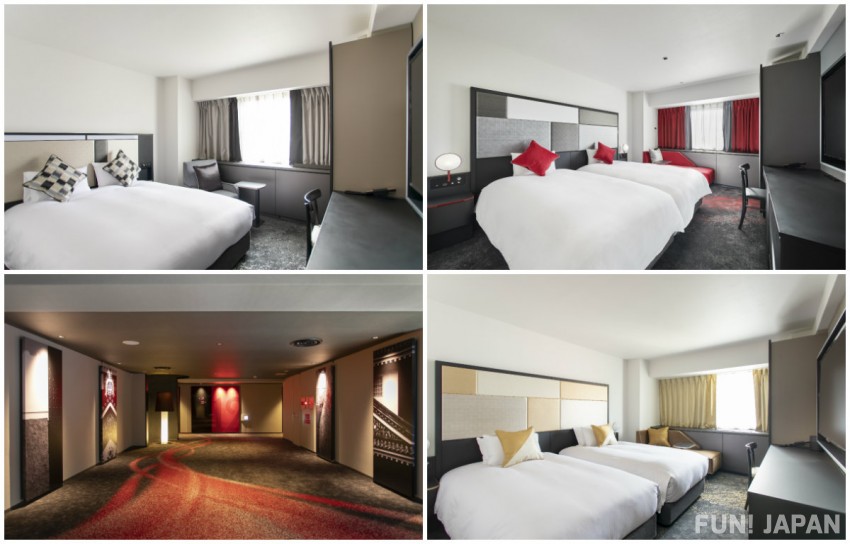 All of the hotels rooms have been renewed, all of which now have more amazing style and freshness. From double rooms, to superior double rooms, twin rooms and even triples rooms, no matter if you're here alone on business, or on a trip with your entire family, there is a perfect room for you. The rooms on the standard floors (6F-12F) have a white color with black and red accented interiors giving them a very stylish look. In the cross floor which is one rank above these, you have gold and red accents within a very calming room where you can enjoy a relaxing stay. All rooms come equipped with equipment for your every day needs, and you can enjoy the natural lighting that comes from the well placed windows. Enjoy a great experience no matter the reason of your stay.


Within the institution there is a French restaurant as well as a café, and even some shops from well-known fashion brands, meaning you can shop and eat without even leaving your hotel.
Dotonbori, one of the most well known hotspots of the south of Osaka, very popular among both Japanese locals and sightseers alike. Cross Hotel Osaka is located in one of the most prime positions right next to Shinsaibashisuji Shopping District. Enjoy the amazing views of the night life neon signs, and visit all of the popular stores and brands within Osaka.
Spot Information
Hotel name: Cross Hotel Osaka
Address: 2-5-15 Shinsaibashi-suji, Chuo-ku, Osaka
Access:

3-minute walk from Osaka Metro Namba station
5-minute walk from Osaka Metro Shinsaibashisuji station
[Survey] Traveling to Japan
Recommend