Namba Yasaka Shrine - Namba's Power Spot & Famous Tug-of-war Shinto Ritual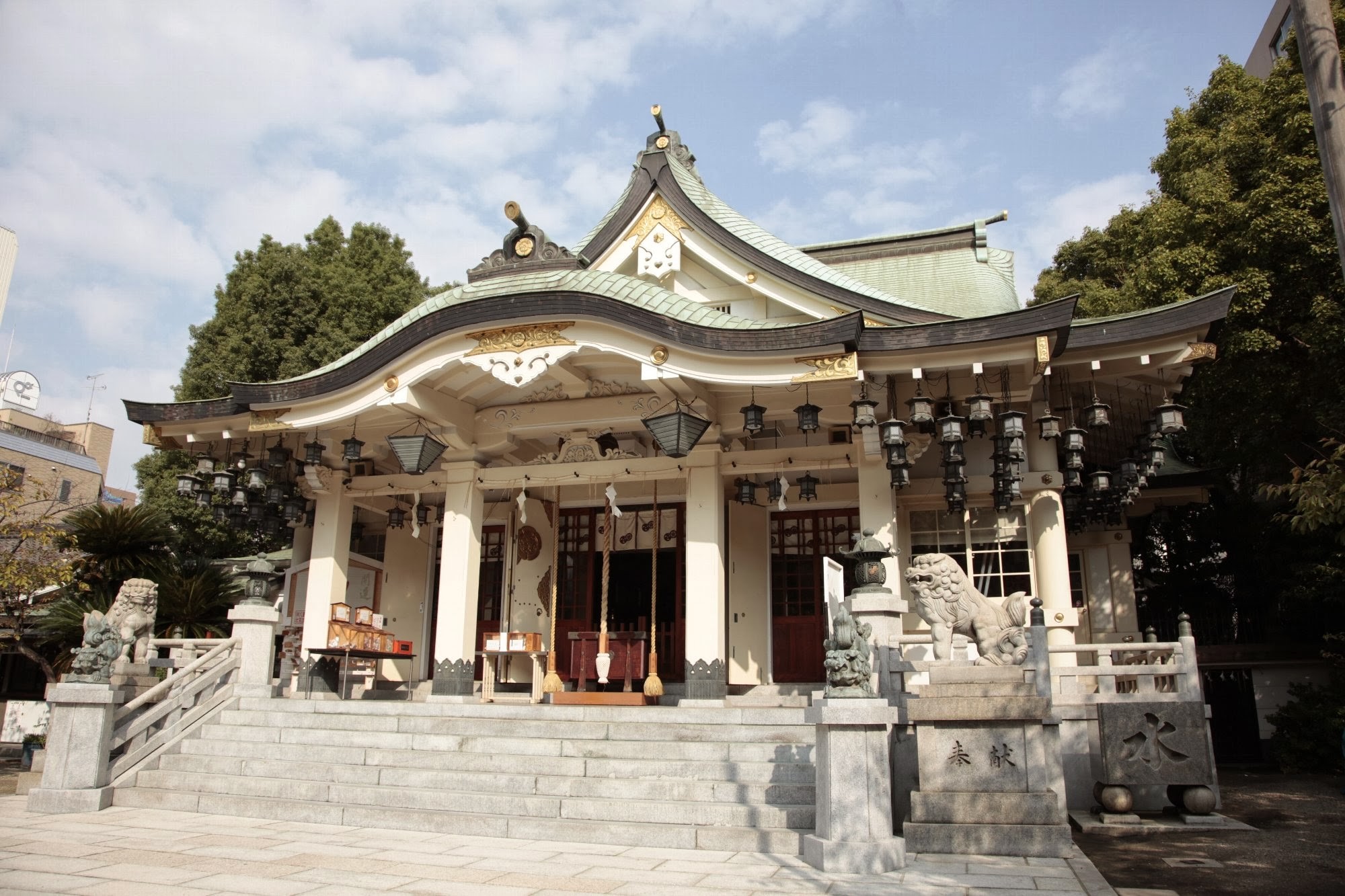 A shrine within the lively entertainment district of Namba that boasts a large lion guardian statue. It's famous as a power spot, but it is also famous for one other thing, the Osaka designated Intangible Folk Cultural Property "Tug-of-war Shinto Ritual". In this article we are going to be introducing you to everything about the Namba Yasaka Shrine.

Namba Yasaka Shrine's Amazing Points
The documents for when Namba Yasaka Shrine was built have been taken by history, however, it takes the name "Namba Shitanomiya" which would allow us to estimate it's establishment to be around the years 1069-1073 thanks to the Gion Gozu Tenno Festival, meaning it more than likely holds over 900 years of history. Originally it was a mixture (synthesis) of Buddhism and Shintoism meaning it had a complete seven-structured temple compound, however, it was damaged due to the war. After the Meiji Restoration, only the Shinto shrine portion remained, however, after a 1945 air-raid the entire structure was destroyed. The current shrine was completed in the year 1974.
Lion Guardian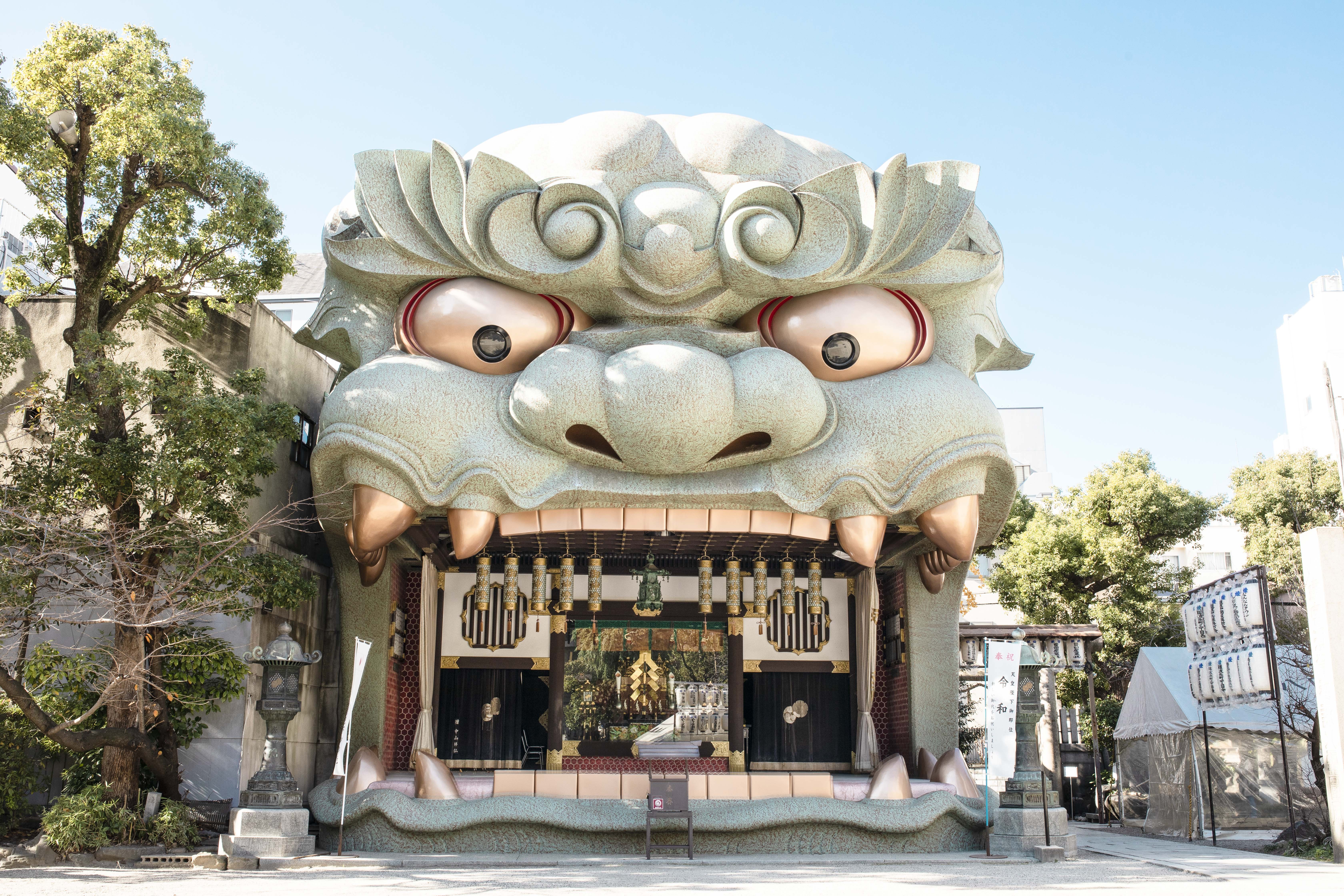 The giant statue of a lion's mask was completed alongside the main shrine in 1974. Boasting a total height of 12 meters and width of 10 meters. Within the shrine there is a place to worship the enshrined deity, and the front is a stage, presentations such as Kagura (ancient Shinto music and dancing) and lion dances among many more.

Tug-of-war Shinto Ritual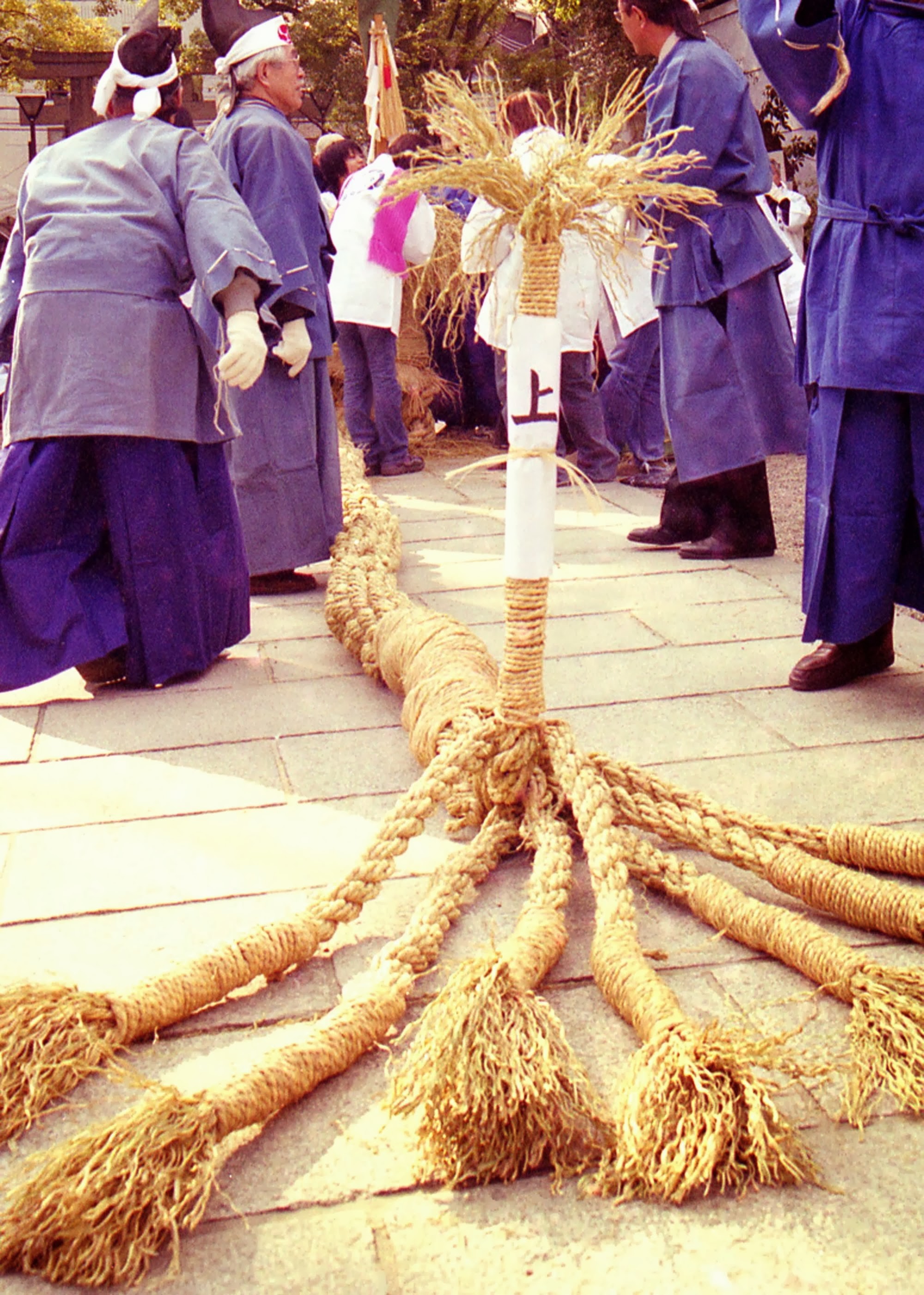 A Shinto ritual that takes place on the 3rd Sunday in January. It is the recreation of when the shrines deity "Susanoo-no-Mikoto" exterminated the "eight‐headed dragon", the thick rope also has 8 heads and 8 tails. Within this shrine which makes offerings for many blessings, it is one of Osaka's designated Intangible Folk Cultural Property.
Summer Festival & Ferry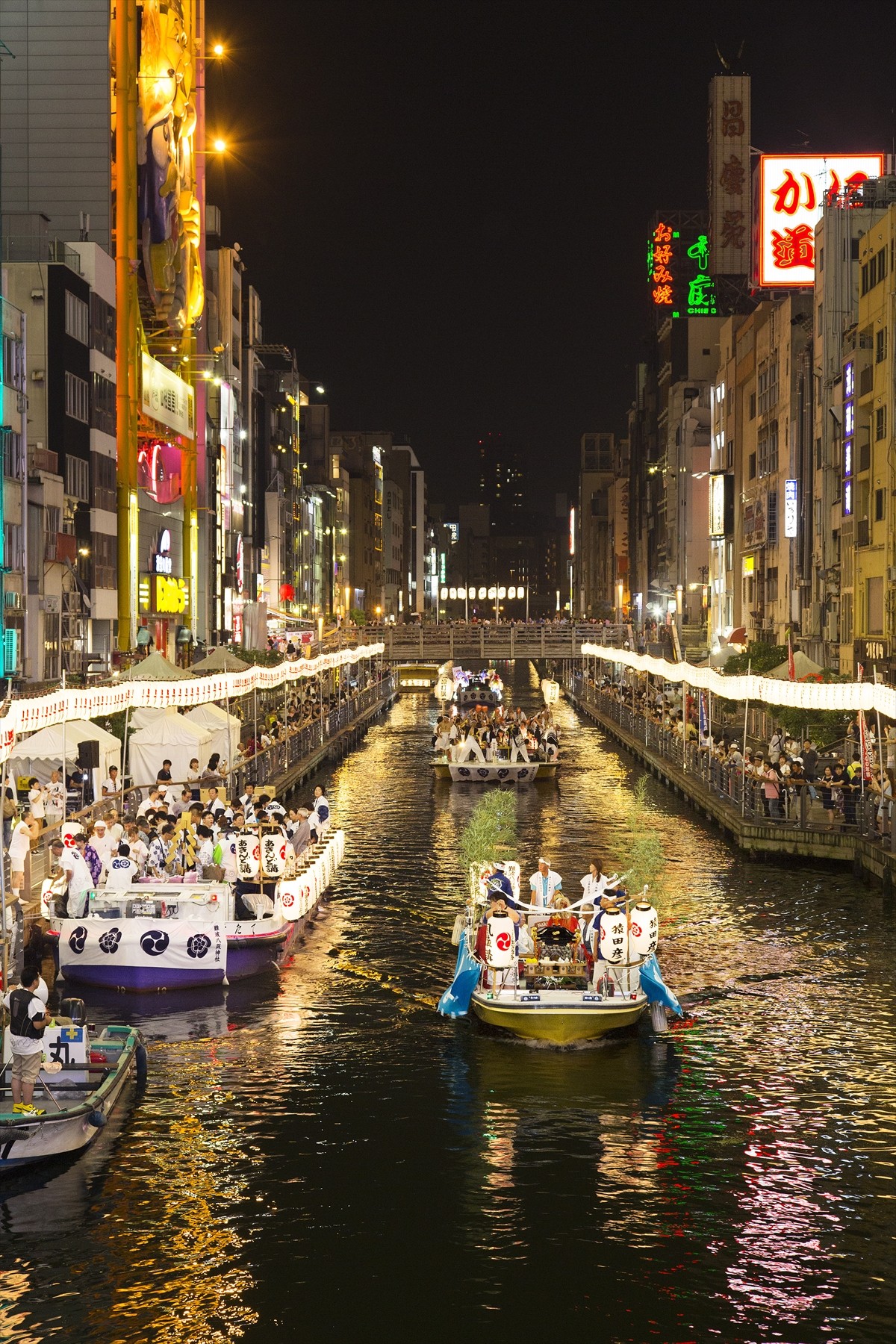 A festival that takes place every year on the 13th and 14th of August. It's not only the main shrine which participates in these events, the local portable shrines and drum groups also participate. There is a lion dance performed on the lion stage, and also events on a ferry on the Dotonbori river on the 13th.
Namba Yasaka Shrine's Famous Blessings
The shrine is one of Namba's power spots so there's many blessings that are famous:
Susanoo-no-Mikoto:"Protection against misfortune", "Plague dispersion", "Good sales", "Agricultural Yield"
Kushiinadahime-no-mikoto:"Marriage", "Matrimonial happiness", "Easy childbirth"
Lion:"Education"/"Promotion" etc.
About Namba Yasaka Shrine
Establishment Date:Unknown. Existed from 1069
Enshrined Deities:Susanoo-no-Mikoto/Kushiinadahime-no-mikoto・Yahashira-Miko-no-Mikoto
Festivals:Tug-of-war Shinto Ritual (3rd Sunday of January), Summer Festival (13th & 14th of August), Grand Spring Festival (2nd Saturday of April), Grand Autumn Festival (14th of October)
Spot Information
Spot name: Namba Yasaka Shrine
Address: 2-9-19 Motomachi, Naniwa Ward, Osaka 556-0016
Access: 6 minute walk from Osaka Metro Namba Station
7 minute walk from Osaka Metro Daikokucho Station
[Survey] Traveling to Japan
Recommend