What are the 5 Specialties You Must Eat in Restaurant of Aomori?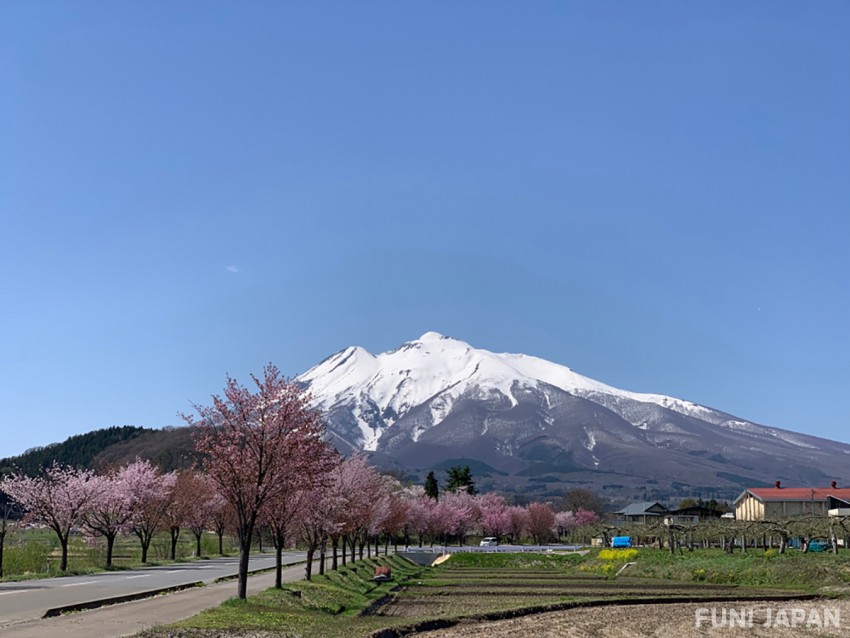 Aomori restaurants serve a variety of gourmet dishes such as seafood, local dishes using local specialties, and sweets. Here are five major specialties you should eat when you visit Aomori.
Oma Maguro Don (Rice Bowl)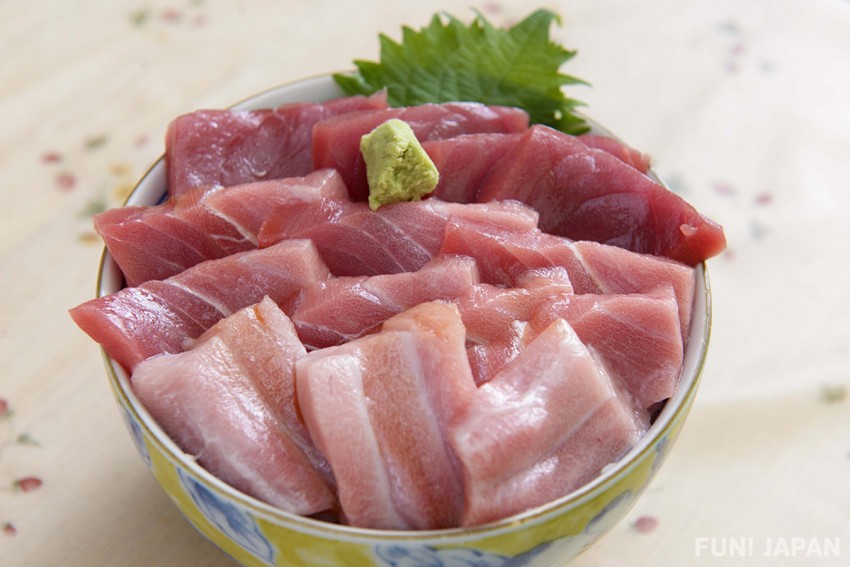 Oma Maguro don (大間マグロ丼) is a local dish using tuna from local Oma town. Oma tuna is a variety called bluefin tuna and is called "black diamond" because of its high price in Tokyo and Tsukiji. The characteristics are sweetness that spreads as you chew, moist texture, and rich taste.

There are many restaurants where you can eat maguro don in Oma Town, around Oma Fishing Port and Omazaki. Among them, the Oshokujidokoro Kamome(お食事処かもめ) , Oomanzoku (大間んぞく) and Hukuzushi (福寿司) are famous. The price range of Oma maguro don is about 2,300 to 2,800 yen. (As of September 2019)
Hachinohe Senbei-jiru (Hachinohe cracker soup)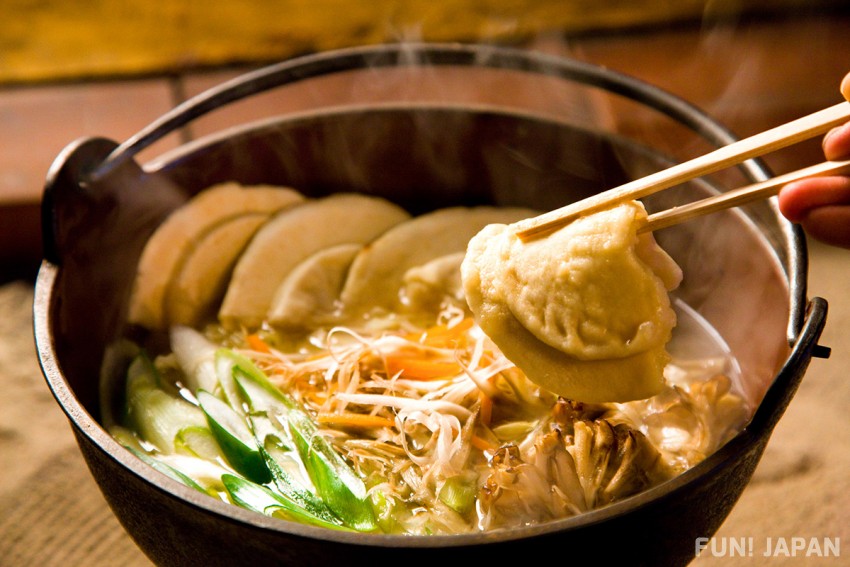 Hachinohe Senbei Soup (八戸せんべい汁) is a local dish that comes from the Hachinohe region. It is made by simmering fish, meat and vegetables together with "Otsuyu-senbei" made exclusively for soup. The compatibility with senbei that have been boiled with the taste of fish, meat and vegetables is outstanding.

The reason Hachinohe senbei soup became famous was attributed to the local town-raising organization Hachinohe Senbeiijru Laboratory. It hold the event "B-1 Grand Prix" to compare and eat local gourmet food, which was taken up by the media and became a popular menu.
Many shops that provide Hachinohe senbei soup gather around Hon-Hachinohe Station on the JR Hachinohe Line. Among them, Minato Shokudo (みなと食堂) and "Ichiba-tei" are famous. The price is reasonable at around 600 yen. (As of September 2019)
Miso Curry Milk Ramen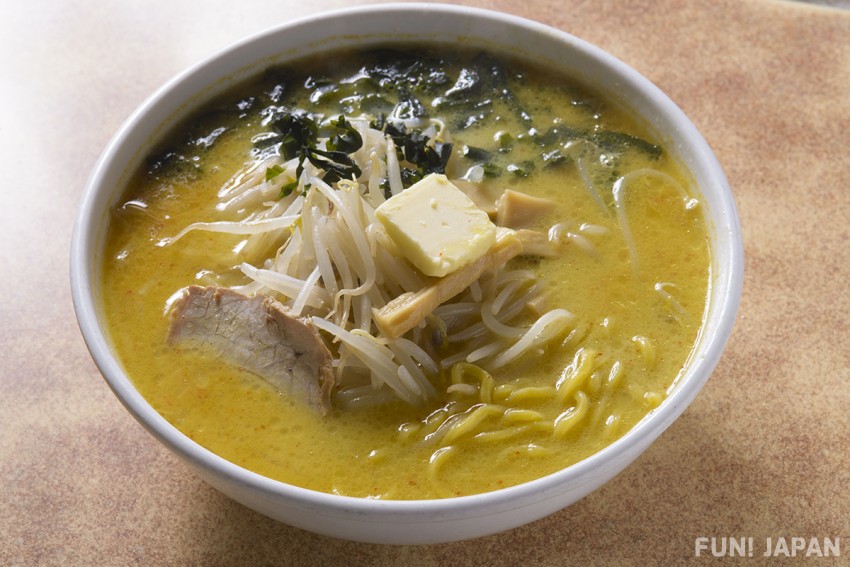 Miso curry milk ramen is a soul food from Aomori that has been loved by the citizens of the prefecture for around 30 years. Add curry powder and milk to miso, soy sauce and salt base, and put butter on the finished product. The richness of miso and butter, the mellowness of the milk, and the moderate pungent taste of curry strikes a great balance.

There are few shops where you can eat miso curry milk ramen in Aomori, but they are gathered around JR Aomori Station. The most representative of these is "Ajino Sapporo", which thought up of miso curry milk ramen. In addition to the main store "Ajino Sapporo Onishi" in Aomori, there is a branch store "Ajino Sapporo Asari" run by the second apprentice. The head office "Ajino Sapporo Onishi" is about 10 minutes from Aomori Station and is easily accessible. The price starts from about 730 yen. (As of September 2019)
Shamrock Cuisine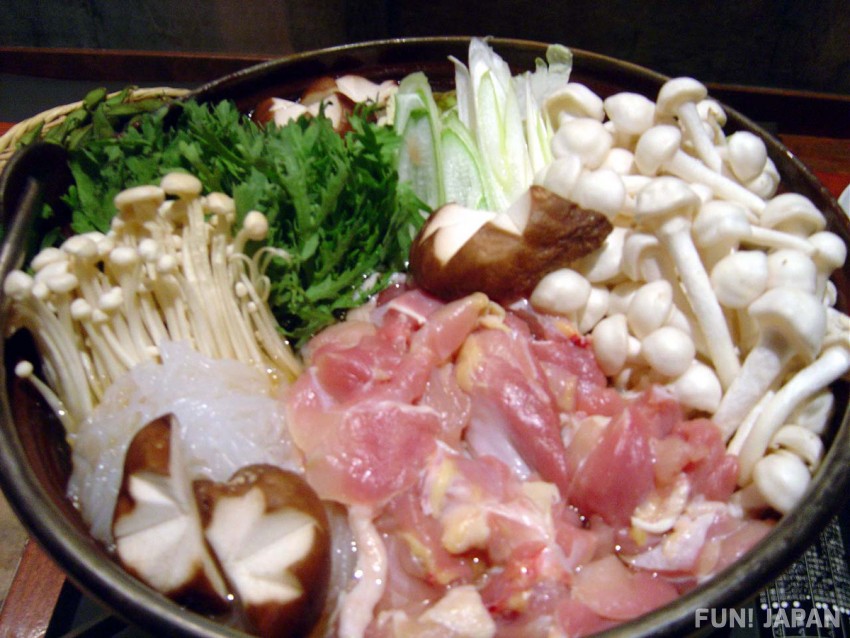 Shamrock cuisine is made using Aomori local chicken "Shamrock" which is created by combining "Ohan Shamo'' characterized by a crunchy taste and "Ohan Plymouth Rock'' characterized by a soft texture. The toned body is great for eating and is characterized by a tight condensation of ingredients. There are a wide variety of dishes using Shamo Rock, such as hot pot dishes, fried chicken, skewers, and Oyakodon (chicken and egg rice bowl)).

Hokoruya (誇屋) and Michi no eki (Road Station) Rokunohe are famous restaurants where you can eat Shamo Rock cuisine. The price range varies depending on the menu, but it is about 500 yen for single dishes such as fried chicken and skewers, and about 1,200 yen for oyakodon. In addition, course dishes including hot pot dishes start at about 5,500 yen. (As of September 2019)
Apple Sweets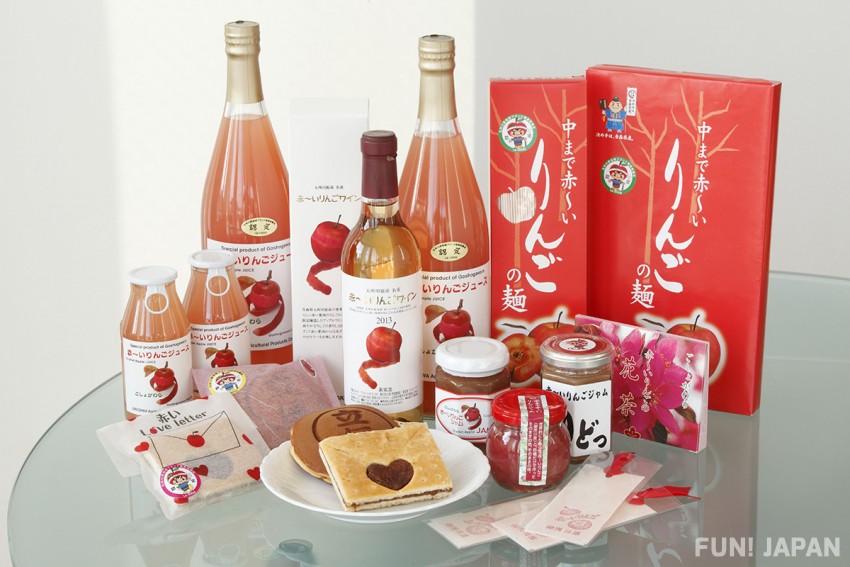 Apples are a must-see symbol for Aomori Prefecture. Boasting about 57% of the nation's production volume, the "Fuji" variety accounts for about 47%. Sweets using apples range from apple pie, gelato, and Japanese sweets.

There are many restaurants offering these around JR Aomori Station and JR Hirosaki Station. For example, if you want to eat an apple pie, try "Chabo CoCo" in front of JR Hirosaki Station, or "Gelato Nature Due" near JR Aomori Station if you want to taste rich apple gelato.
The price range of apple sweets varies depending on the menu. Apple pie is about 250 yen on average, but there are also restaurants where you can have it for about 140 yen. Gelato is about 300 yen for a single. (As of September 2019)
[Survey] Traveling to Japan
Recommend