Where is the Little-Kyoto in Sanin area? It is Tsuwano!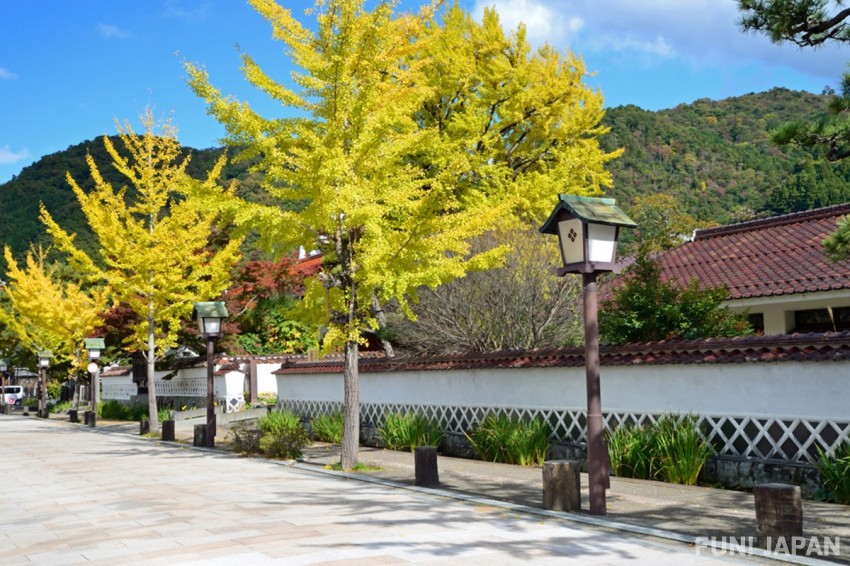 Tsuwano is located in the southwestern part of Shimane Prefecture and prospered as the castle town of Tsuwano Domin. A town with a history of more than 700 years is also called the "Little Kyoto of Sanin". It is full of various attractions such as historical sightseeing spots, natural scenery, cultural facilities, and traditional events.

About Tsuwano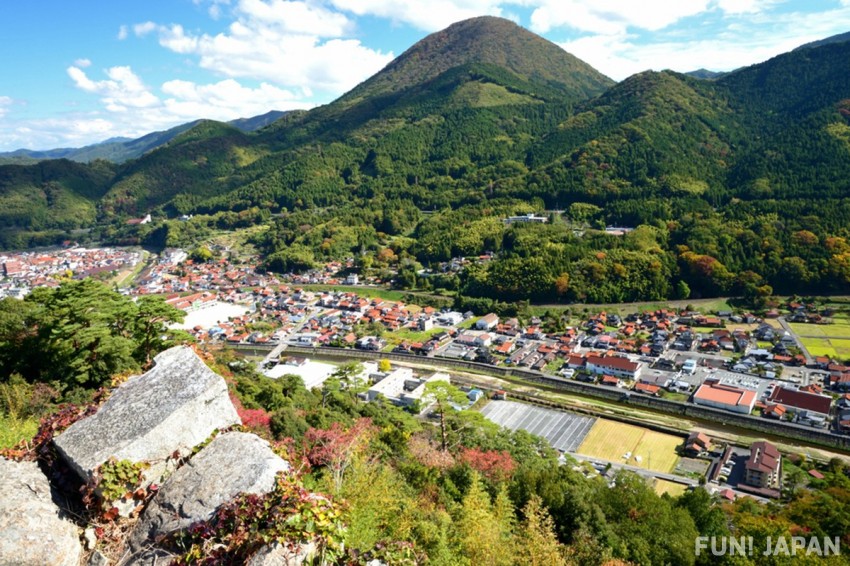 Tsuwano is a picturesque town surrounded by mountains. The entire town has been certified as a Japanese heritage site, because the town that was created based on the Hundred Views of Tsuwano has inherited the same traditions as in the past without any changes. It should be noted that the Hundred Views of Tsuwano are pictures of Tsuwano's landscapes and events in the late 1800s
Highlights of Tsuwano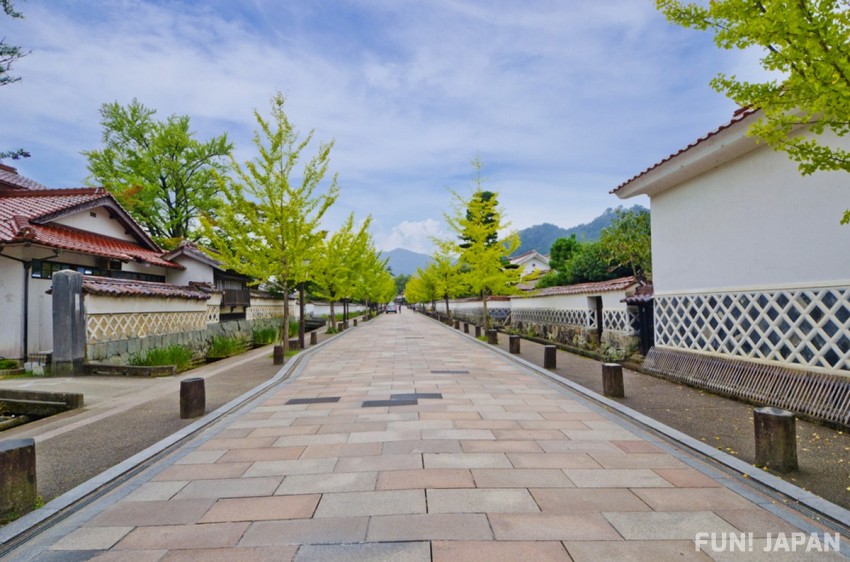 Lots of tourist spots in Tsuwano are concentrated around Tonomachi Avenue. Tonomachi Avenue is the main street in the town. Here, we will introduce some recommended spots.
Historic Buildings such as Taikodani Inari Shrine 
and Tsuwano Castle Ruins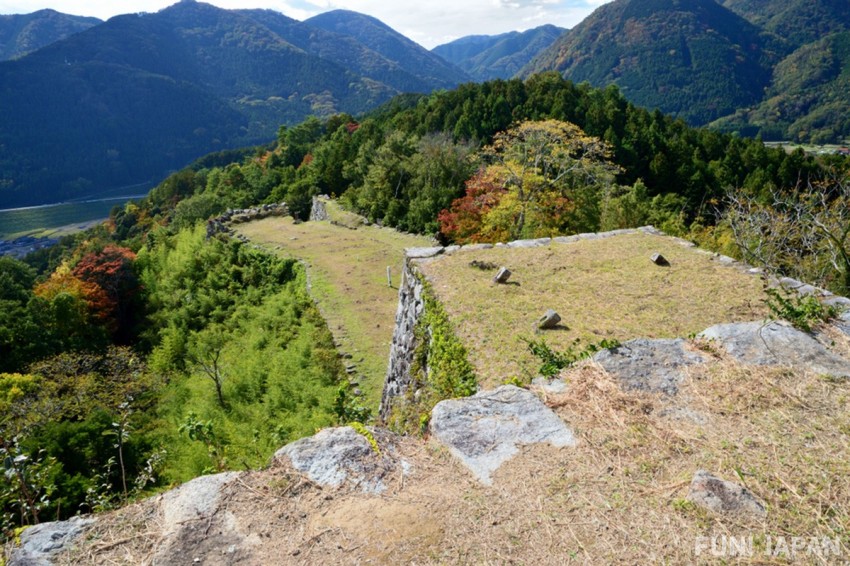 Tsuwano has many historical buildings such as shrines and castle ruins. Particularly, Taikodani Inari Shrine is a must-see. It is considered to be one of Japan's five most important Inari shrines and is worshipped as the god of fulfillment of wishes. The pathway to the shrine is a mystical spot where around 1,000 red torii gates continue like a tunnel. From the shrine precincts, you can see Tsuwano's townscape right before your eyes.

Also, stop by Tsuwano Castle Ruins that stands on Mt. Reiki and the Kakuouzan Youmeiji Shrine which features a massive thatched roof.

Mori Ogai Memorial Museum and Mitsumasa Anno Art Museum
There are many cultural facilities such as art museums in Tsuwano. For example, there is the house where Ogai Mori, one of Japan's top writers, was born and the Mori Ogai Memorial Museum. The Mori Ogai Memorial Museum exhibits various items and valuable materials related to Ogai Mori. The Mitsumasa Anno Art Museum is a valuable spot where you can enjoy the works of Mitsumasa Anno, a picture book writer who was born in Tsuwano.

Tsuwano Traditional Festivals such as the Yabusame Ritual and Sagimai Ritual 
In Tsuwano, you can't miss the traditional performing arts and festivals. For example, Yabusame ritual is performed at Washihara Hachiman Shrine. The sight of the archer shooting three targets with Kabura-ya (turnip-headed arrow) arrow while riding a horse is impressive. 

Additionally, Sagimai ritual is a classical performing arts event held at Yasaka Shrine. It is a dance where people wear white heron wings, and it is said to be the only Sagimai that is still performed in Japan.
Tsuwano Catholic Church and Otome Toge St. Maria Chapel
Tsuwano is also famous as a sacred place for Christians. Therefore, there are still churches and cathedrals in the town. Firstly, there is Tsuwano Catholic Church which is characterized by Western Gothic architecture. The chapel is a unusual structure with tatami mats instead of chairs. Also, a place that should be focused on is the Otome Toge St. Maria Chapel. It was built in 1951 in the Otome Toge Pass, the area where the Christian martyrdom occurred, and the tale of the martyrdom is depicted on the stained glass in the cathedral.

Food and Restaurants in Tsuwano, Japan
Tsuwano offers an abundant variety of local cuisine, from Japanese gourmet to desserts. For example, we recommend the dish made using natural sweetfish and crabs taken from the local Takatsu River. In addition, Japanese confectionery called "Genji Maki" is also a local specialty with Anko (sweet bean paste) wrapped in a thin castella dough and then baked, it has a moist texture and moderately sweet flavour. 

There are many restaurants serving these dishes concentrated around JR Tsuwano Station.
Hotels and minshuku in Tsuwano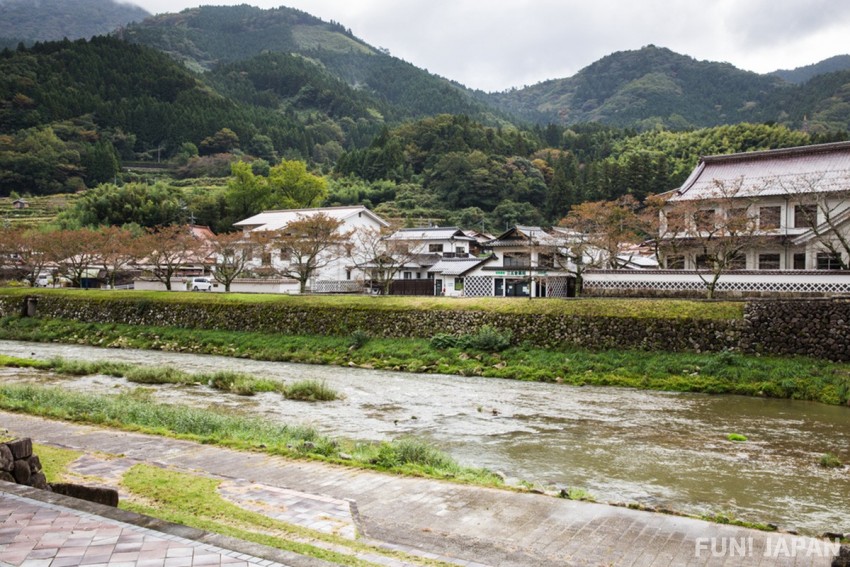 Accommodation facilities in Tsuwano are plentiful around JR Tsuwano station. There are various types of hotels, Japanese inns, and hostels, but the number of minshuku is particularly large.

The accommodation fee is about 10,000 yen per night at a hotel, about 10,000 ~40,000 yen for one night with two meals at a Japanese inn, and around 6,000 ~ 8,000 yen for one night with two meals at minshuku. (Information accurate as of September 2019
How to Get to Tsuwano 
If you are heading to Tsuwano, you can use the JR Sanyo Shinkansen from various locations to head for JR Shin-Yamaguchi Station. From JR Shin-Yamaguchi Station to JR Tsuwano Station, it takes around 1 hour and 5 minutes via the limited express train Super Oki and around 1 hour and 40 minutes via regular trains. Additionally, since Tsuwano's sightseeing spots are spread throughout the town, you can use the Tsuwano-cho route bus from Tsuwano Station
Spot information
Spot name: Tsuwano (JR Tsuwano Station)

Street address: Gouda, Tsuwano-cho, Kanoashi-gun, Shimane 699-5605
Access: JR Shin-Yamaguchi Station → [Limited Express Super Oki] about 1 hour and 5 minutes → Tsuwano Station
Wi-Fi: Available (depending on each facility)

Language:English

Credit cards: VISA, MasterCard, JCB, AMERICAN EXPRESS, Diners Club International (May vary in each facility)
[Survey] Traveling to Japan
Recommend