Izumo Taisha, The hometown of Japanese mythology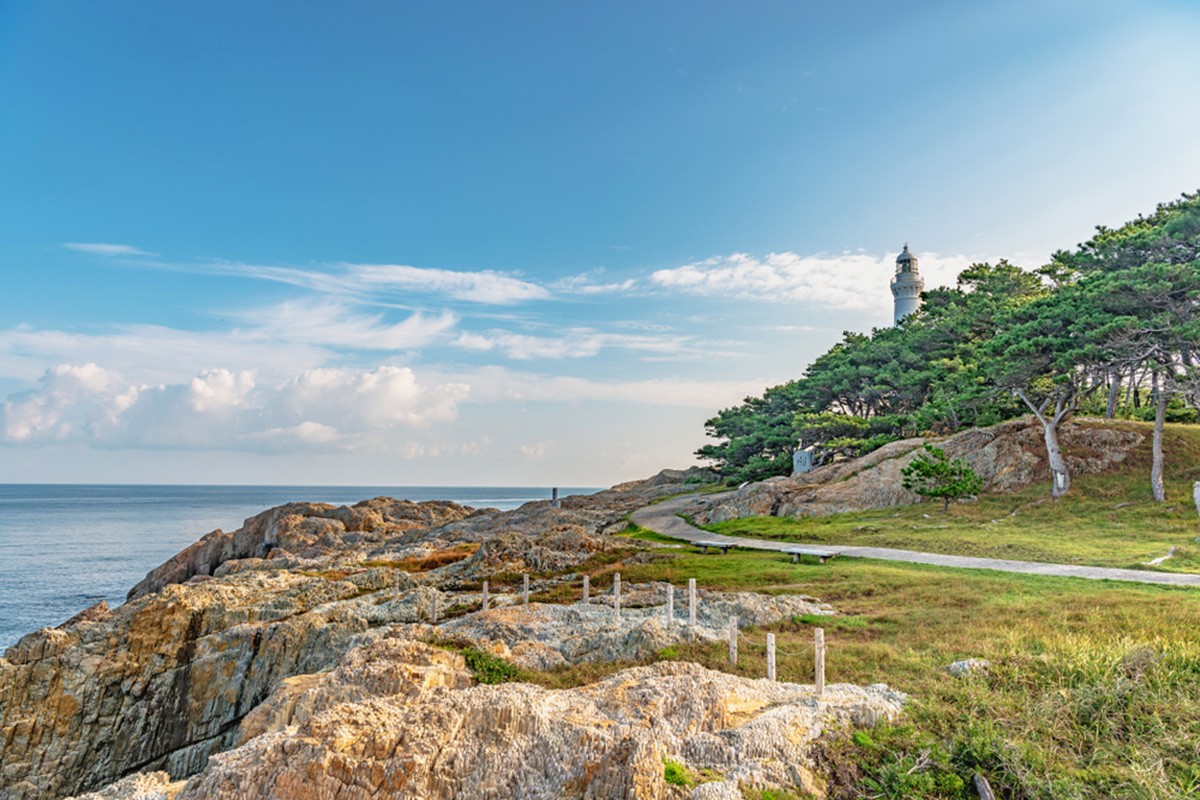 Izumo is located in the Middle East of Shimane Prefecture and is one of the most popular tourist destinations in the Shimane prefecture. There are many places around Izumo with connections to Japanese mythology such as "Izumo Taisha (Izumo Grand Shrine)". It is also famous for its gourmet cuisine such as one of the three great soba of Japan - "Izumo Soba", and seafood from the sea and lake.
About Izumo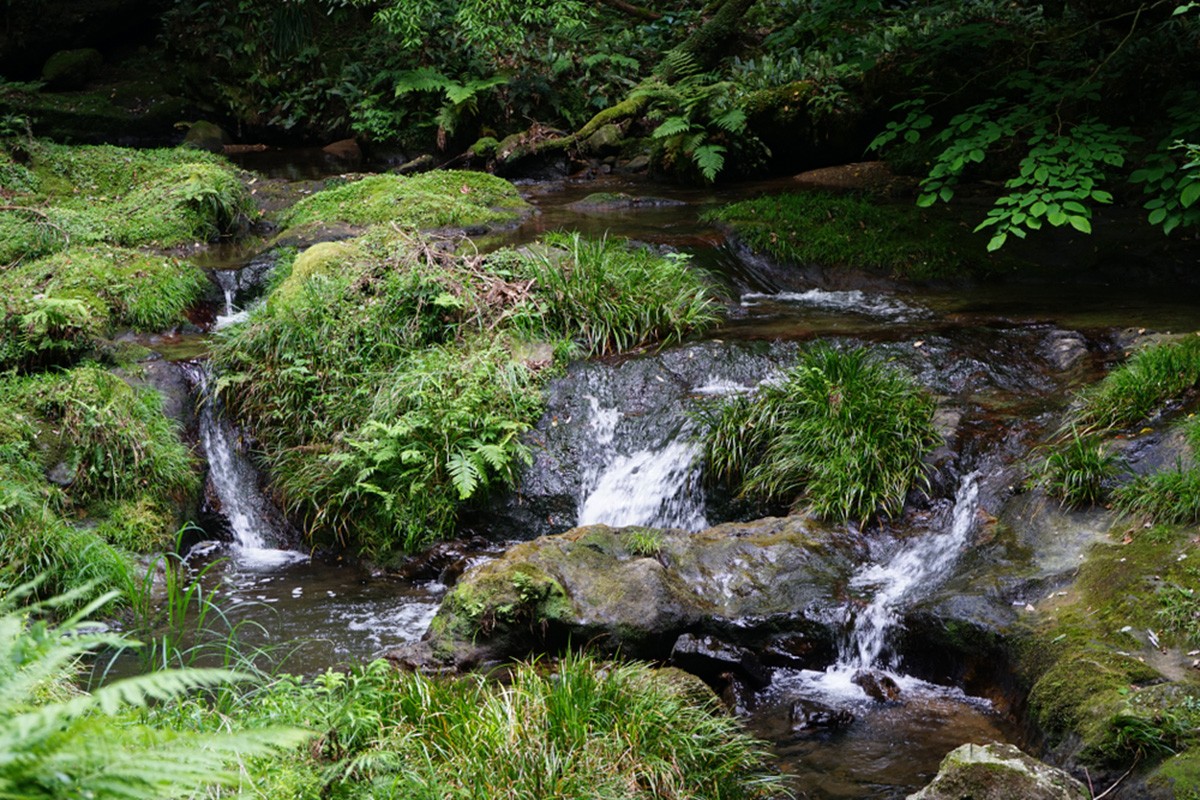 Izumo city is an area blessed with the nature such as the sea, rivers, lakes and mountains. It made up of the Chugoku mountains in the southern part, Izumo Plain in the central part, and Shimane peninsula in the northern part. Additionally, Izumo Plain became the best rice farm in Shimane prefecture due to being blessed with rich soil and a river, and production of brand rice and famous sake is prosperous.
Weather and Sightseeing Season in Izumo
Izumo City has a high probability of having clear weather from spring to autumn. On the other hand, there are a lots of cloudy, rainy and snowy days in winter. For this reason, if you wish to visit Izumo, we recommend going between spring and autumn when the weather is relatively stable.
Things to See and Do in Izumo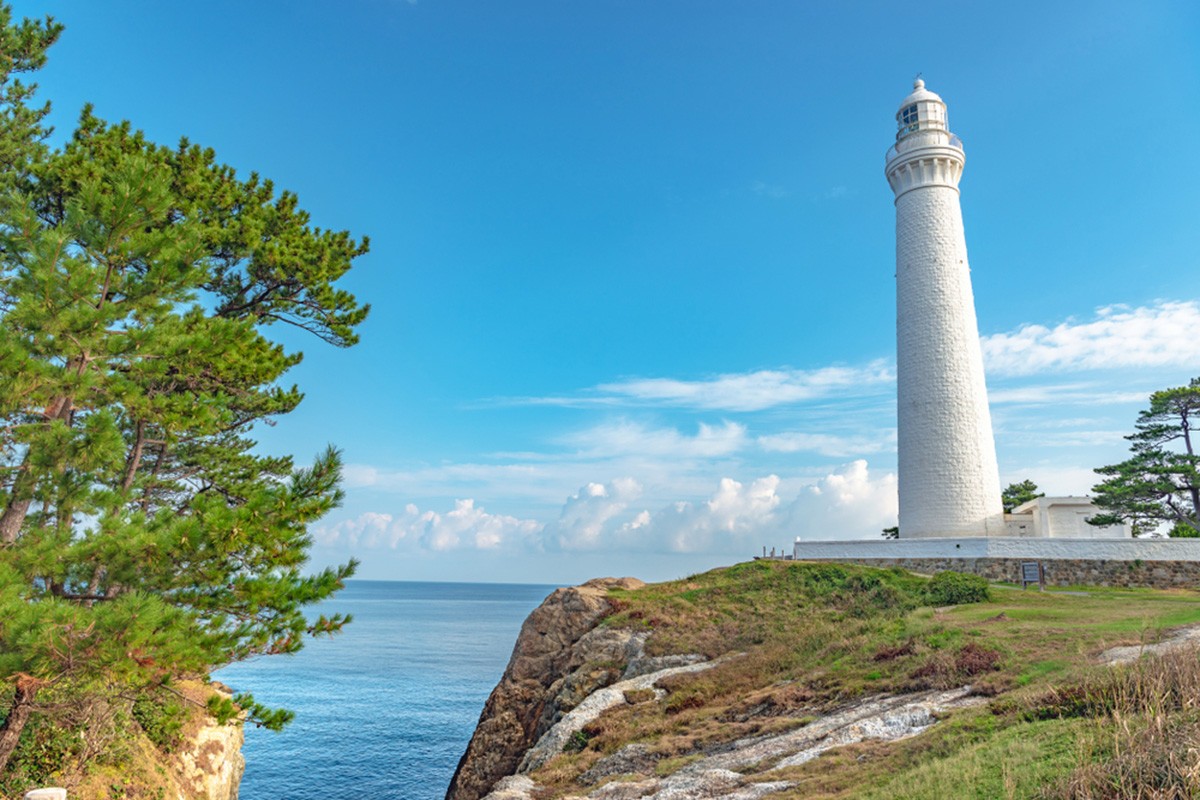 Izumo has a variety of attractions such as historical buildings, historical sites, cultural facilities, and scenic areas. Here, we will introduce some spots we recommend.
Izumo Taisha and Hinomisaki Shrime in Izumo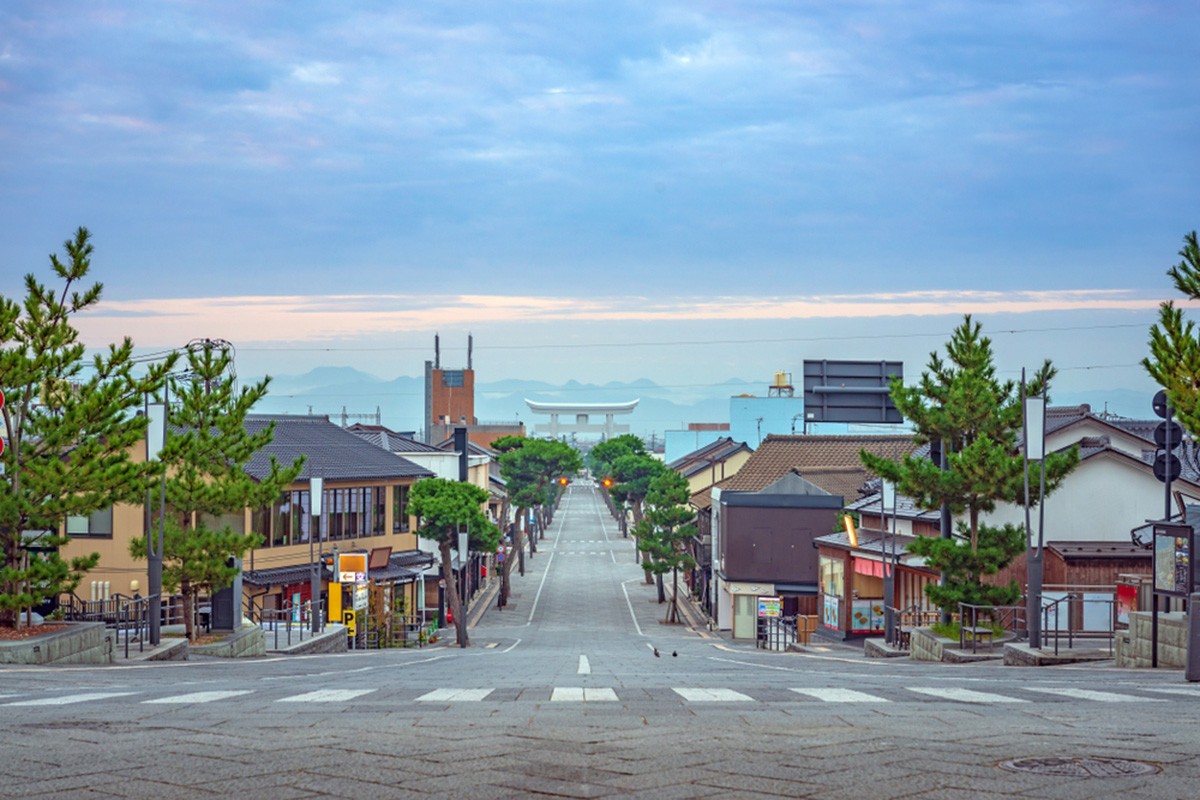 In Izumo, there are many temples and shrines with different charm points, such as "Hinomisaki Jinja (Shrine)", where the contrast between the lush pine forest and vermilion coloured shrine stands out, and "Koukokuji (temple)," which has a beautiful Japanese garden.

Among these, the most famous is Izumo Taisha, which enshrines the god of matchmaking. The main shrine of "Izumo Taisha" is designated as a national treasure, and the highlights are that it has the oldest shrine architecture style in Japan and a giant five tonne heavy "Shimenawa" (laid rice straw or hemp rope used for ritual purification). There are also four Torii gates before reaching the main shrine of Izumo Taisha and the first of the Torii gates boasts an overwhelming height of 23 meters. Furthermore, "Kamimukae Festival" and "Kamiari Festival", mystical festivals that welcome the gods in November annually, are held at Izumo Taisha.
Shimane Museum of Ancient Izumo and Izumo Science Center
Izumo has a variety of cultural facilities such as art galleries and museums. For example, the "Shimane Museum of Ancient Izumo" is packed full of exhibits that touch on the history of Izumo, such as bronze-ware that was excavated from the ruins and restoration models of more than 200 bronze swords. It is currently going under renovations, so it will be closed from 18 November 2019 to 23 April 2020.

At the Izumo Science Centre, you can experience how interesting science can be through hands-on devices that teach you the principles of science, experiments and craft classes.
Izumo Hinomisaki Lighthouse and Tachikue-kyo (Gorge)
There are lots of scenic spots in Izumo, so please check them out. For example, the "Izumo Hinomisaki Lighthouse" is the tallest lighthouse in Japan at 43.65 meters. Inside the observatory, you can see a glorious view of the Japan Sea and the Shimane Peninsula.

At Tachikue Gorge, 100-200 meters high, uniquely shaped rocky pillars that were formed by river erosion and weathering are spread over a distance of about 1 kilometers, and the stunning scenery spreads out before you. 
Food and Restaurants in Izumo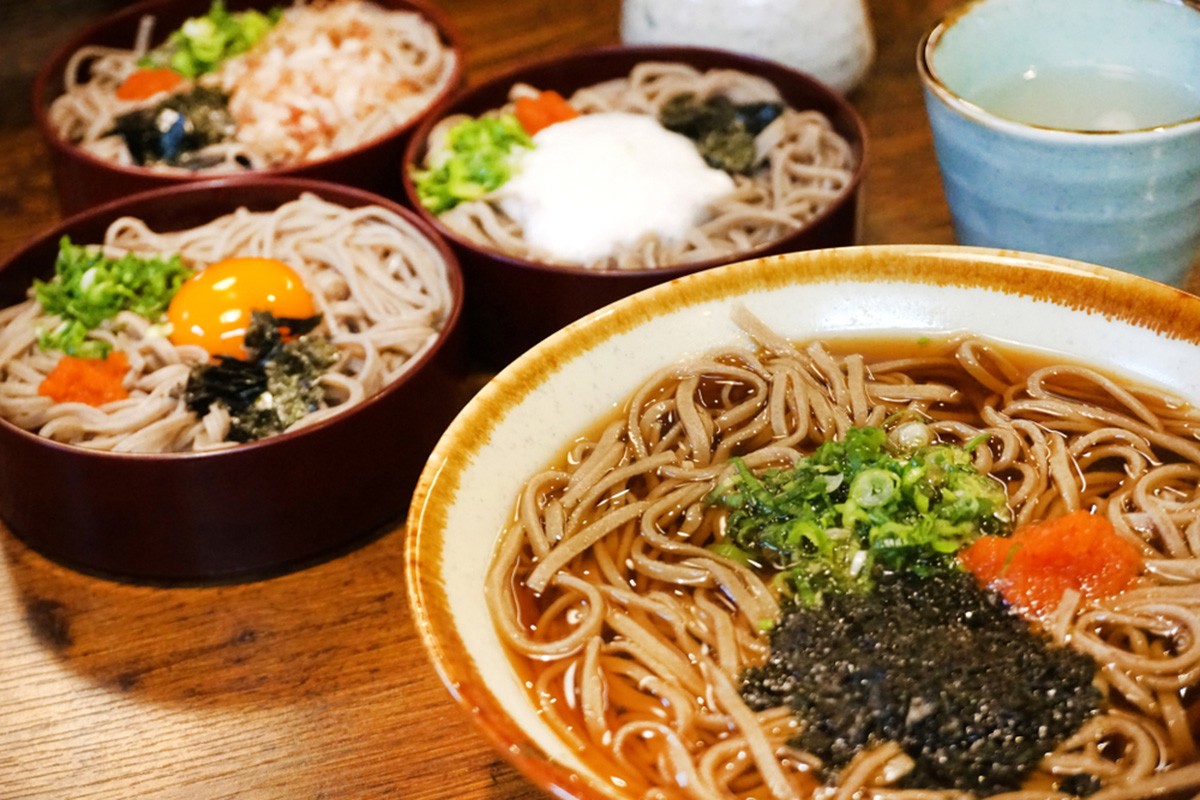 Izumo is abundant with Japanese cuisine such as seafood, soba and sake. The reason there are lots of seafood dishes is because of the large number of fishing ports in Izumo. Yellowtail (Japanese amberjack), squid, sazae (turban shells) etc, can be caught in the Japan Sea and Japanese basket clams, Japanese sea perch, eel etc, can be caught in Lake Shinji. 
"Izumo Soba" is buckwheat noodle made from buckwheat ground to flour with the shell left on. Therefore, it is darker than common soba and has a good fragrance and flavour. There are two ways to eat it, cold "Warigo soba" and warm "Kamaage soba".
It should be noted that restaurants that serve these dishes are located around JR Izumoshi station and Izumo Taisha Shrine
Hotels and Japanese Inns in Izumo
Accommodation facilities are concentrated in the central Izumo Plain, and there are various types of accommodation such as hotels, Japanese inns, and hostels. In particular, they are largely located around JR Izumoshi Station and Izumo Taisha Shrine. This area is has many of accommodation-specialized economy hotels that cost around 5,000 yen per night.
Additionally, there are fewer places to stay in the north and south, but there are many Japanese inns and hostels around each tourist spot. (Information accurate as of September 2019
Access to Izumo 
If you want to visit Izumo you should head for for JR Izumoshi station, which is the starting point station for sightseeing in Izumo coming from various places such as Osaka and Tokyo. There are multiple ways to access Izumo such as airplane, train, and bus, but it is convenient to use "Express Yakumo" from JR Okayama Station where the bullet train (Shinkansen) stops. It takes about 3 hours to get to JR Izumoshi station by taking the "Express Yakumo".

Incidentally, if you are coming from the Tokyo area, it is also possible to use the overnight limited express train "The Sunrise Izumo", which arrives at Izumo in around 12 hours.
Spot information
Spot name: Izumo (JR Izumoshi Station)
Street address: 10-1 Kitamachi, Izumo, Shimane 693-0007
Access: Okayama Station → [Express Yakumo] About 3 hours → Izumoshi Station

Wi-Fi:Available(Shimane Hajimari Wi-Fi)
Language:English
Credit cards:VISA, MasterCard, JCB, AMERICAN EXPRESS, Diners Club International
[Survey] Traveling to Japan
Recommend