Matsue, Castle Town of Japan's National Treasure, Matsue Castle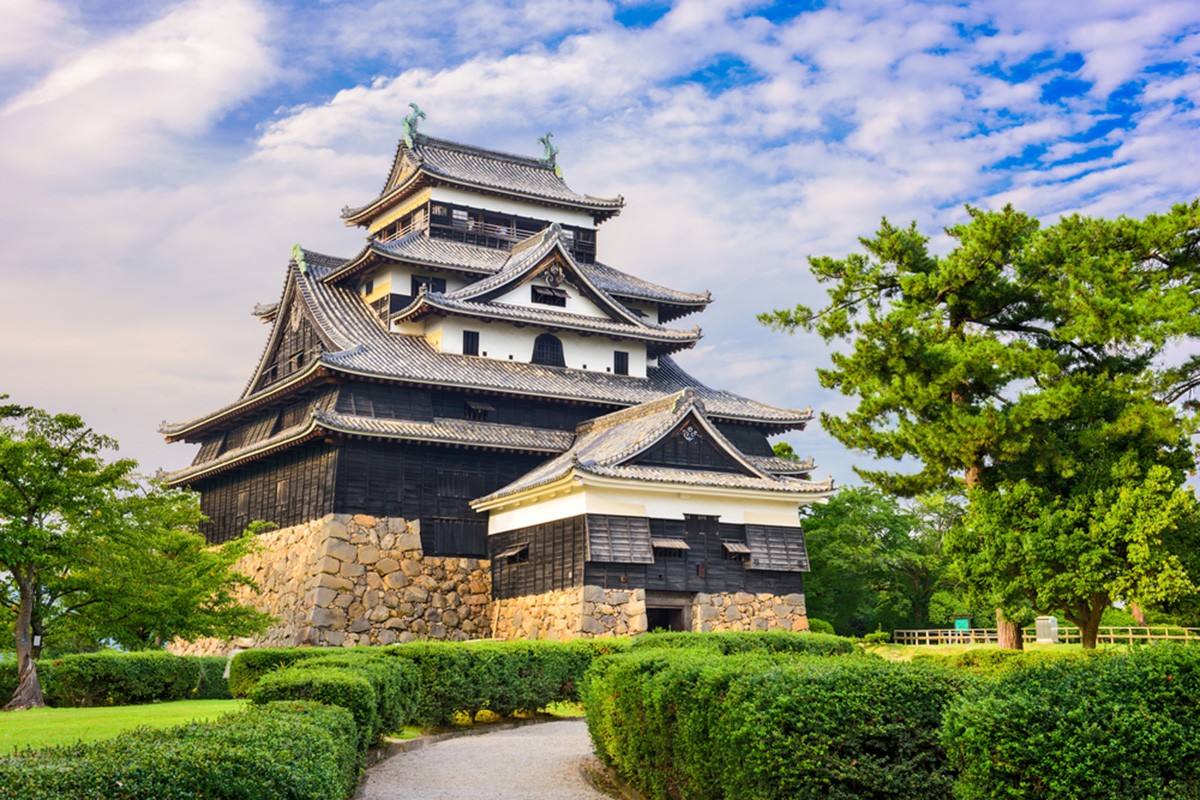 Matsue is located in the northeastern part of Shimane Prefecture and is blessed with water, such as the Japan Sea, Shinji Lake, and Lame Nakaumi. There are various attractions such as historical buildings like Matsue Castle and samurai residences, as well as temples and shrines, flower spots, and beaches. 

About Matsue, Shimane Prefecture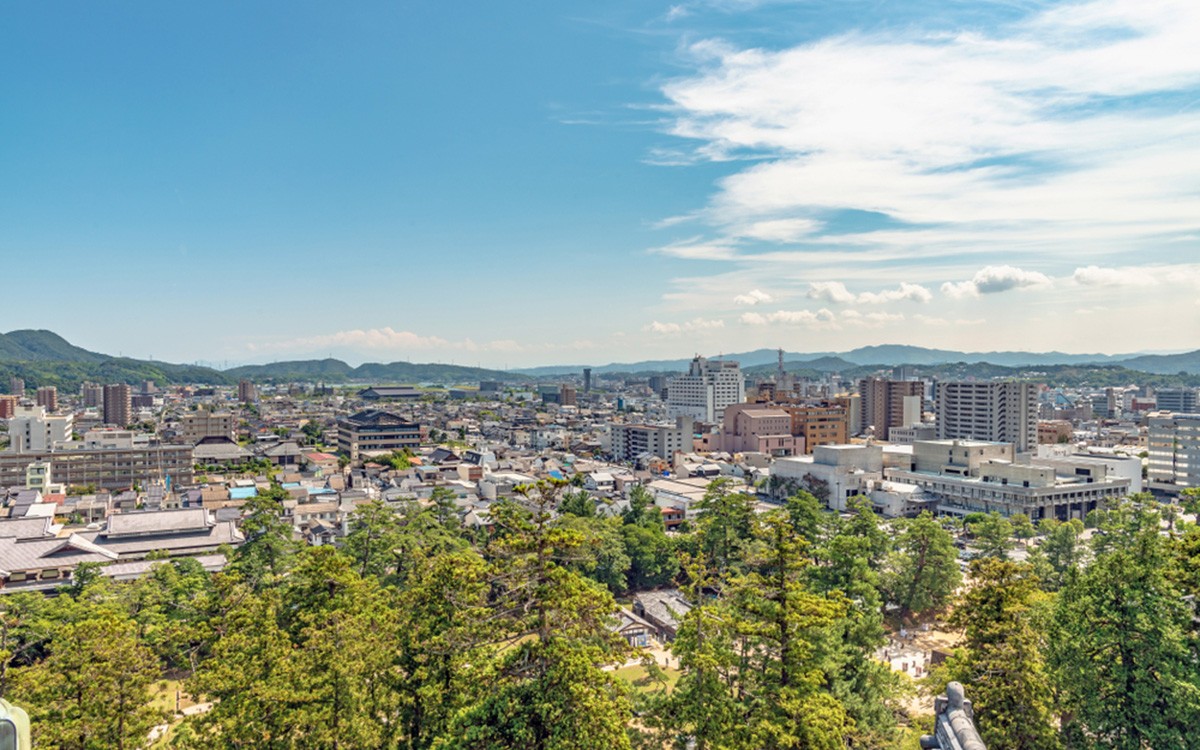 Matsue City has the Shimane Peninsula with a beautiful rias coast in the north, plains between Nakaumi and Shinji Lake in the centre, and a hilly area in the south.
The centre of the central area was developed as the castle town of Matsue Castle that was built in the 17th century, and the townscape that still retains features of that era sprawls out.
Weather and Sightseeing Season in Matsue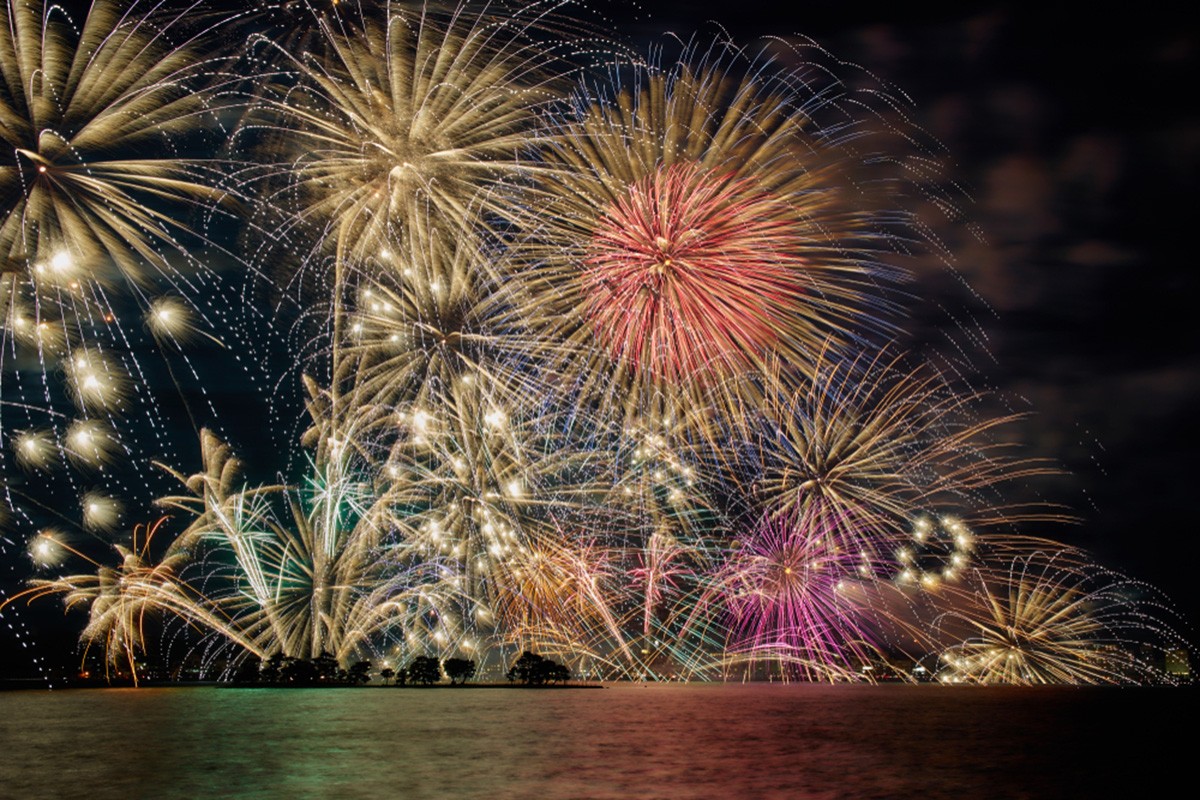 Matsue is a relatively warm area with an average annual temperature of 14.4 degrees centigrade. However, in winter, the cold temperature is severe and there are lots of cloudy days. Therefore, the best time for sightseeing, where appreciating the scenery is your main goal, is between the spring and autumn season. There are different attractions depending on the season, such as peony and azalea flowers in spring, traditional festivals and fireworks festivals in the summer, and autumn colours in the autumn. 
Winter is also a good option for tourists who wish to focus mainly on seasonal gourmets such as Matsuba crab and winter crucian carp.
Things to See and Do in Matsue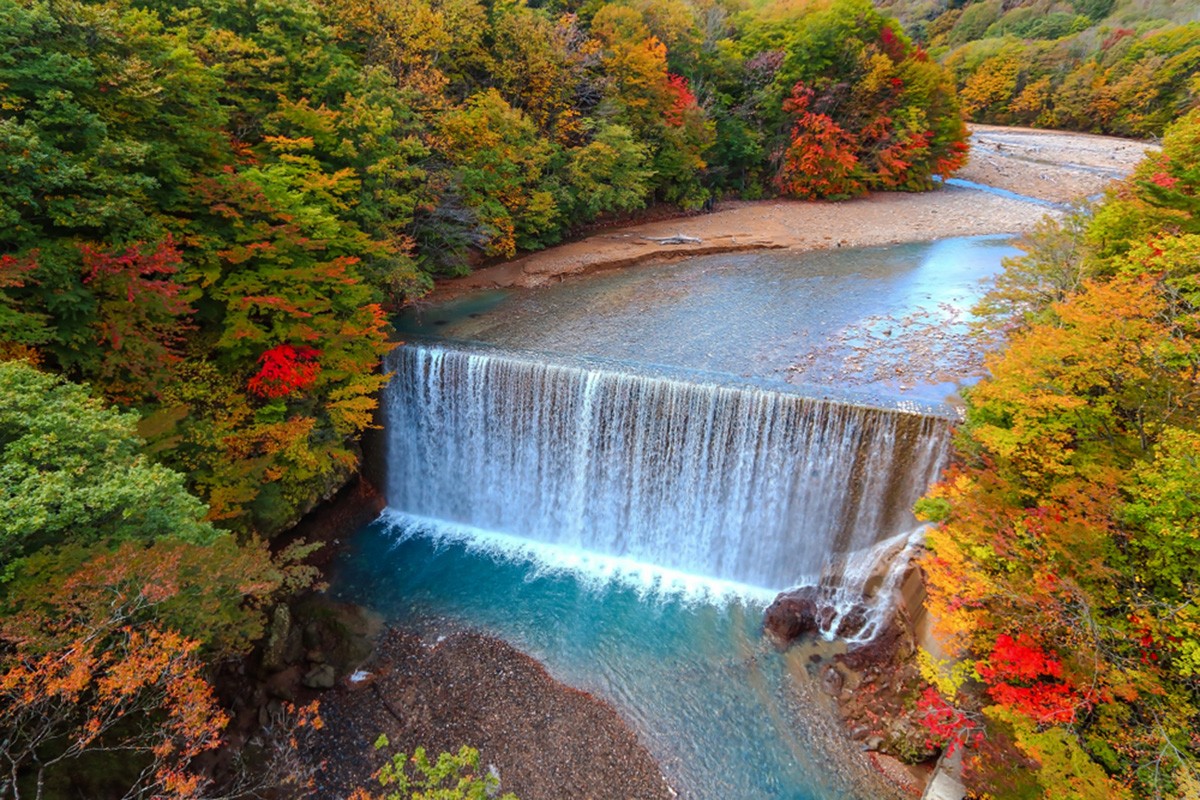 Matsue has an abundant variety of sightseeing spots. Here, we will introduce some spots we recommend.
Spots where you can experience the history of Matsue, such as Matsue Castle. 
There are lots of spots in Matsue that touch on its history. For example, the Matsue History Museum which introduces the history and culture of Matsue, and the "Kashima History and Folklore Museum" which exhibits lots of artifacts such as earthenware.

Among these spots, Matsue Castle is a must-see. Matsue Castle is one of the 12 castle towers that still exist throughout Japan, and is a historic castle that can be seen as it was when it was built in 1611. The inside of the castle tower is packed full of highlights such as the internal structure, weapons, and a wonderful view from the top floor.
Famous Sightseeing Spots such as "Eshima Bridge" and "Shiomi Nawate"
In Matsue, we would like you to visit spots where you can see the scenery unique to Matsue, such as Eshima Bridge and Shiomi Nawate.

First, Eshima Bridge is a 1,446-meter long bridge famous for its steep slopes. It is also called "Betabumizaka" because you have to push the accelerator of the car down fully as you go up the continuously steep slope until you reach the top. Incidentally, it is possible to cross the bridge on foot, and from the top of the bridge you can see a stunning view overlooking Lake Nakaumi.

Shiomi Nawate is an area designated as a traditional aesthetic area in Matsue. Samurai residences are lined up in the city and the most castle town scenery still remains as it was in the past in Matsue. We highly recommend going for a slow stroll. 
Famous Flower Spots such as "Matsue Vogel Park" and "Yuushien"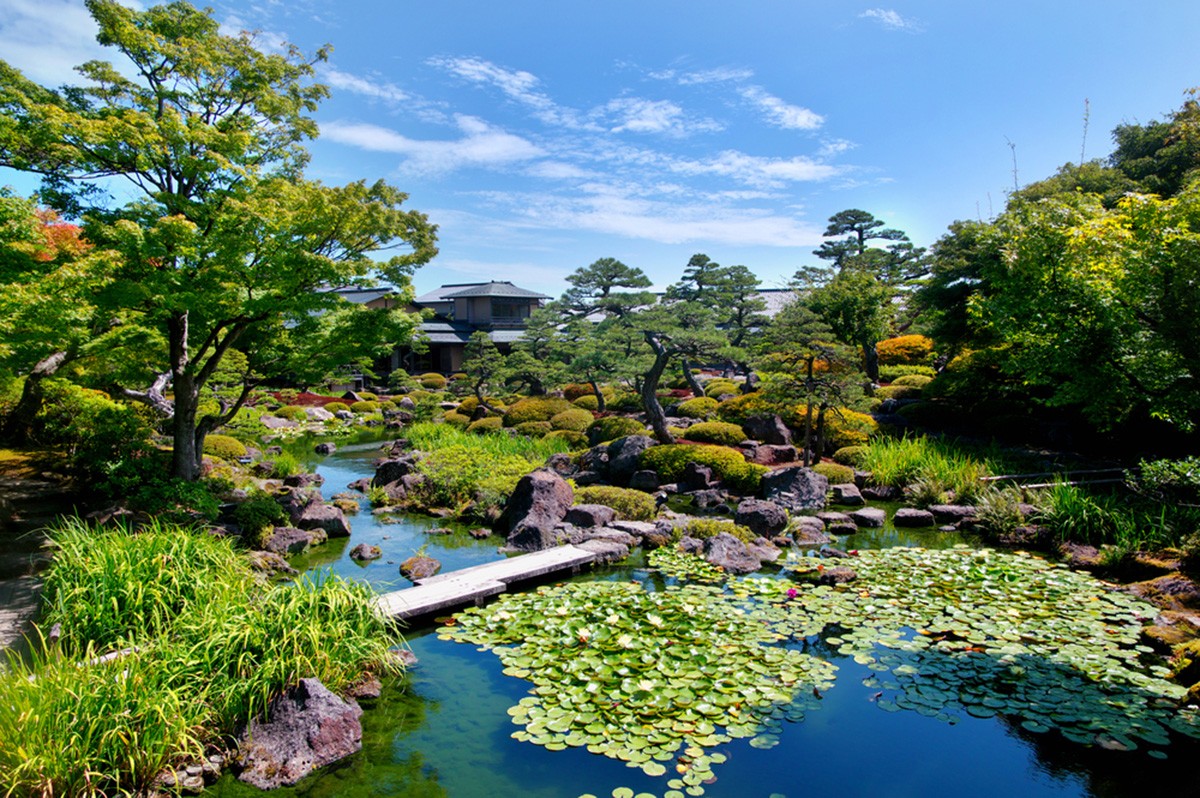 Matsue has many gardens and parks where you can see a variety of flowers and trees throughout the year.

For example, you can enjoy colourful flowers such as Begonia and Fuchsia at Matsue Vogel Park. Furthermore, you can enjoy watching flying shows with more than 90 kinds of birds, owls and hawks from all over the world and penguin walks in various areas of the park.
Yuushien  is a vast circuit style Japanese garden. Seasonal flowers and trees decorate the garden, but the beauty of the "peony", which has large flowers, is most impressive. You can enjoy various kinds of peony throughout the year in the indoor garden called "Japanese Peony House".
Food and Restaurants in Matsue
Matsue is famous for its various kinds of seafood such as Matsuba crab and rock oysters caught in the Japan Sea, and winter crucian carp and swordfish caught in Shinji Lake. Therefore, you can try various seafood dishes in Matsue such as seafood bowl and sushi using these ingredients. Additionally, you can find many restaurants serving Izumo Soba, a local cuisine from the Izumo region.
There are lots of restaurants located around JR Matsue Station.

Hotels and Japanese Inns in Matsue
Many accommodation facilities in Matsue are concentrated in the central area. There are many types of hotels and Japanese inns. Among these, there are a lot of accommodation-specific economy hotels that cost around 5,000 yen per night located around JR Matsue station. 
Additionally, there are hot springs such as Matsue Shinji Lake Onsen and Tamatsukuri Onsen by Lake Shinji, where hot spring inns are gathered.
How to Get to Matsue
If you wish to visit Matsue, you should head for the sightseeing starting point station, JR Matsue Station, from various locations such as Osaka and Tokyo. There are multiple ways to access Matsue such as airplane, train, and bus, but it is convenient to use Limited Express Yakumo from JR Okayama Station where the Bullet Train stops. It takes about 2 hours and 40 minutes to JR Matsue Station.
It should be noted that since each tourist spot is far from JR Matsue Station, it is best to use a train or route bus to get around. 
Spot information
Spot name: Matsue (JR Matsue Station)

Street address: 472-2 Asahicho, Matsue City, Shimane 690-0003
Access: Okayama Station → [Limited Express Yakumo] About 2 hours 40 minutes → Matsue Station

Wi-Fi: Available(Enmusubi Free Wi-Fi, Shimane Hajimari Wi-Fi, Matsue City Free Wi-Fi)
Language:English, Chinese, Korean, French
Credit cards:VISA, MasterCard, JCB, AMERICAN EXPRESS, Diners Club International
[Survey] Traveling to Japan
Recommend