Yaeyama Islands Hotel with its Beautiful View of the Blue Sea and White Sands!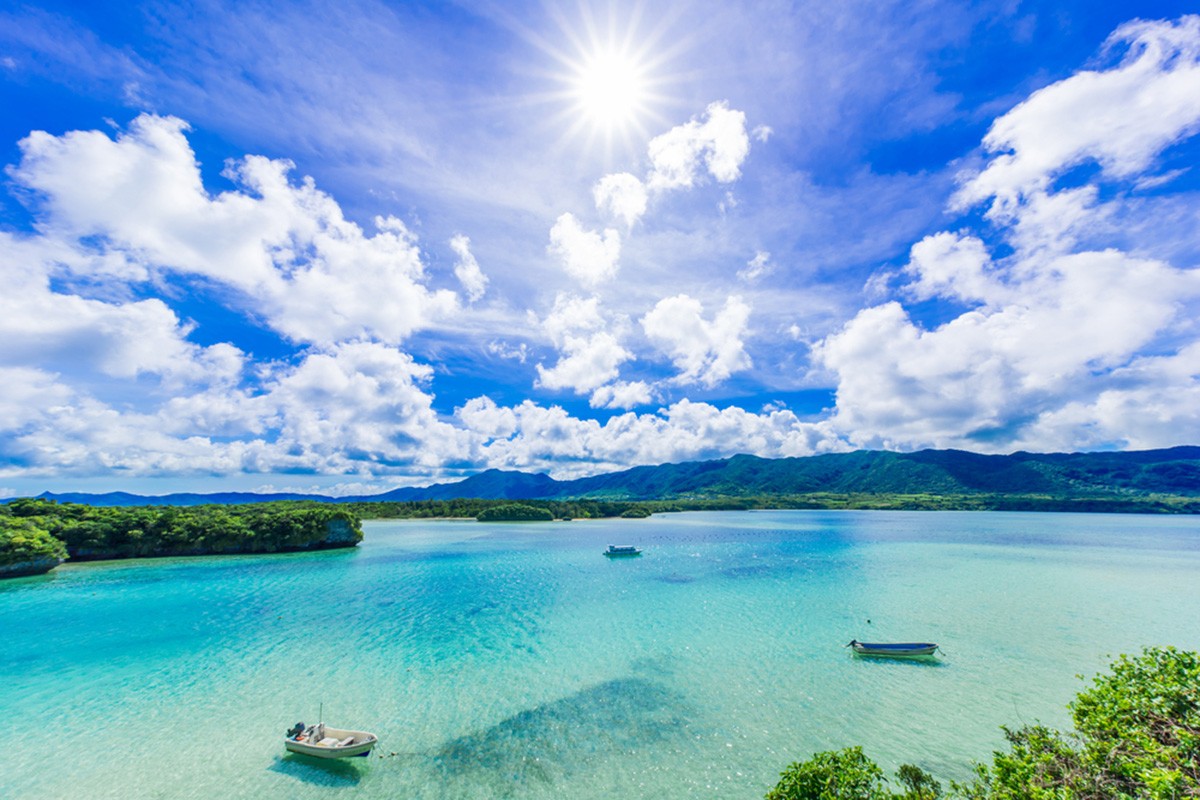 If you are looking for hotels on the Yaeyama Islands, it is recommended that you choose based on where you want to go sightseeing. The Yaeyama Islands consists of 10 islands, such as Ishigaki Island, Taketomi Island, Iriomote Island, Yonaguni Island, and depending on the island, the features differ. We will introduce the characteristics of each island's hotels, especially the hotel on Taketomi Island "HOSHINOYA Taketomi Island", which is particularly popular within Asian countries, at this time.
Hotels and Inns of the Yaeyama Islands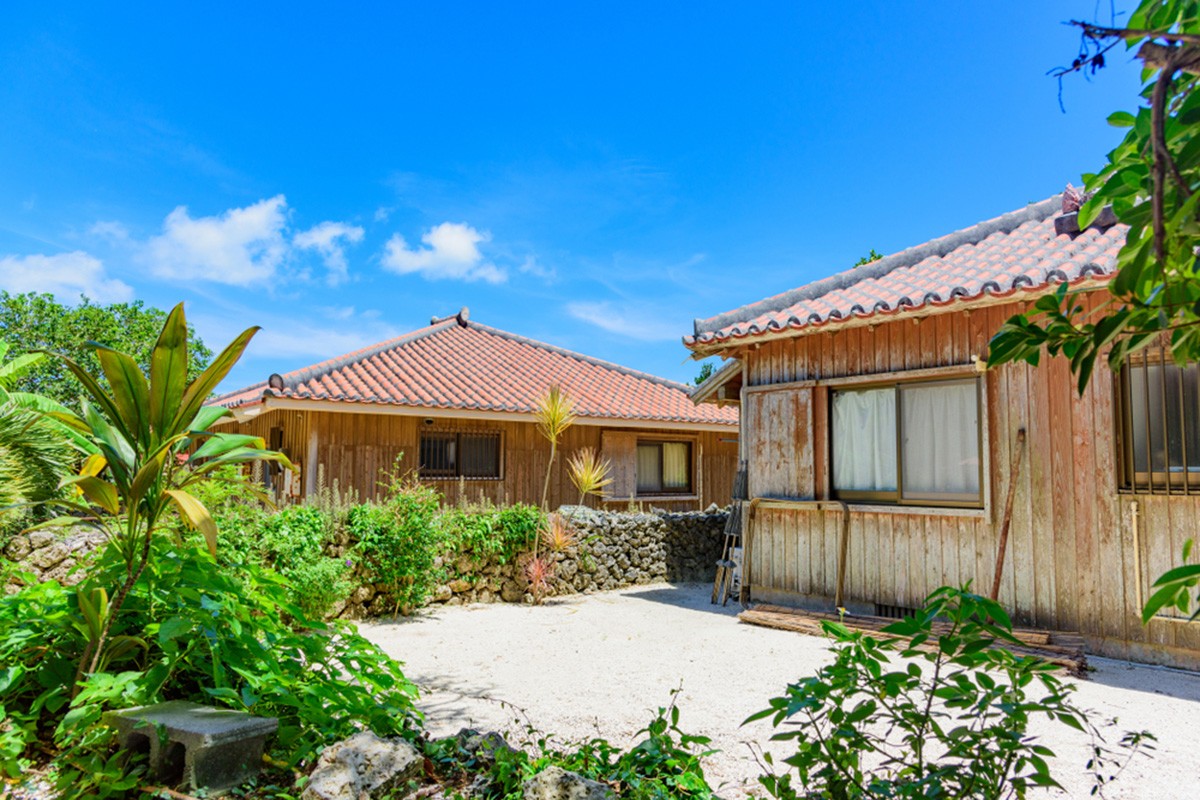 Yaeyama Islands hotels are different on each island.

First, Ishigaki Island is the largest island of the Yaeyama Islands, and there are many accommodation facilities. There are various types of lodging such as resort hotels, economy hotels and pensions. There are many lodgings in the central area of Ishigaki Port in the south.
Next, lodging facilities on Iriomote Island gather on the eastern and western coastal areas. In addition to resort hotels, pensions, villas, etc., there are also cozy lodgings such as guest houses.
Accommodation facilities in Yonaguni Island gather on the coast. There are many small lodgings such as guest houses and Japanese ryokan and inns.
There are many accommodation facilities in the central area of Taketomi Island. There are many guest houses, and the red tile roof unique to Okinawa is a characteristic.
Finally, other small islands are dotted with lodgings such as guest houses and pensions, although the number of accommodation facilities is small.
In addition, the accommodation fee does not vary greatly between the islands, being about 5,000 yen for a guest house and about 10,000 yen for a resort hotel. (As of August 2019)
A Resort that Blends into the Scenery of Taketomi Island: HOSHINOYA Taketomi Island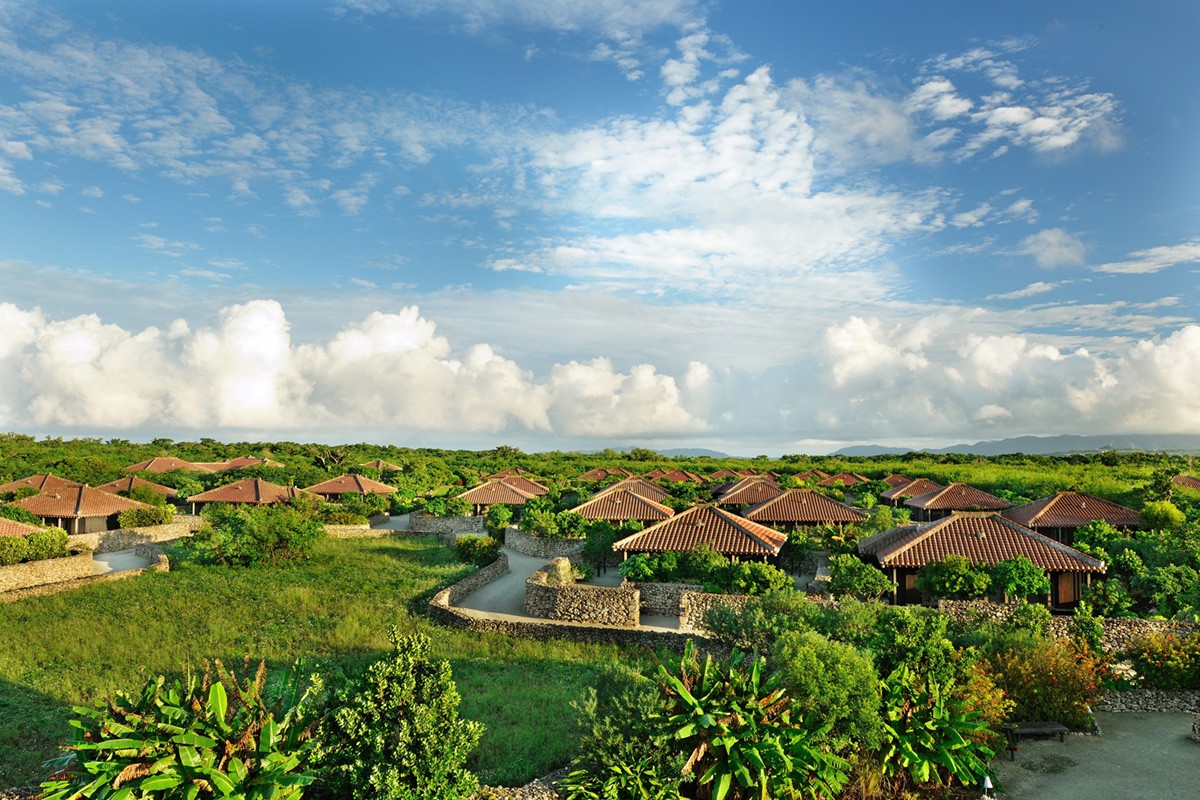 HOSHINOYA Taketomi Island is a luxury hotel with white sand, stone walls and Ryukyu red tiled roofs. It is said to be the fourth village of the island, and being able to have a relaxing "island time" is a highlight.
Guest Rooms Follow Traditional Okinawan Architecture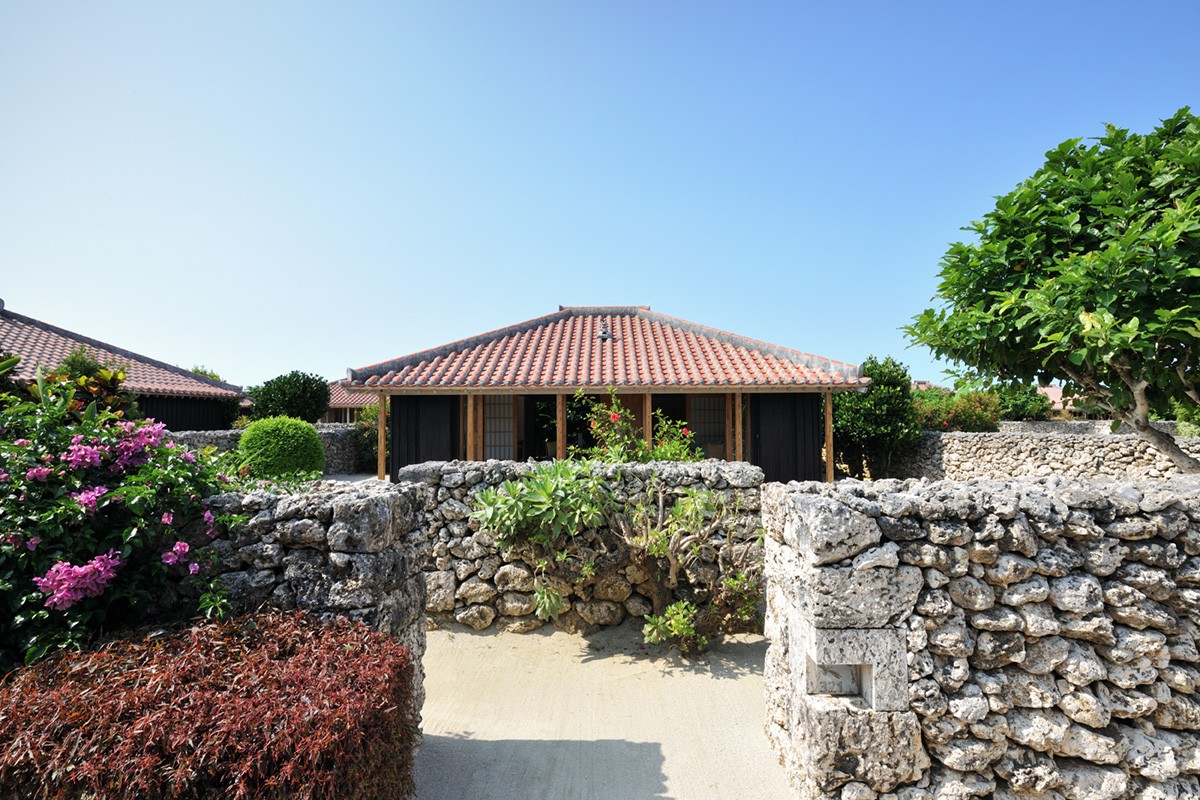 Each of the 48 guest rooms is a spacious space, all with separate gardens. All rooms have sofas and are designed to provide you with comfort.

In addition, from each guest room, you can see the beautiful scenery of Taketomi Island such as flowers including bougainvillea and hibiscus, the blue sky, and various trees reflected in the stone wall of the azure. Furthermore, at night, you can see a starry sky that shines in the dark.

Meals called "Ryukyu Nouvelle" provided in HOSHINOYA Taketomi Island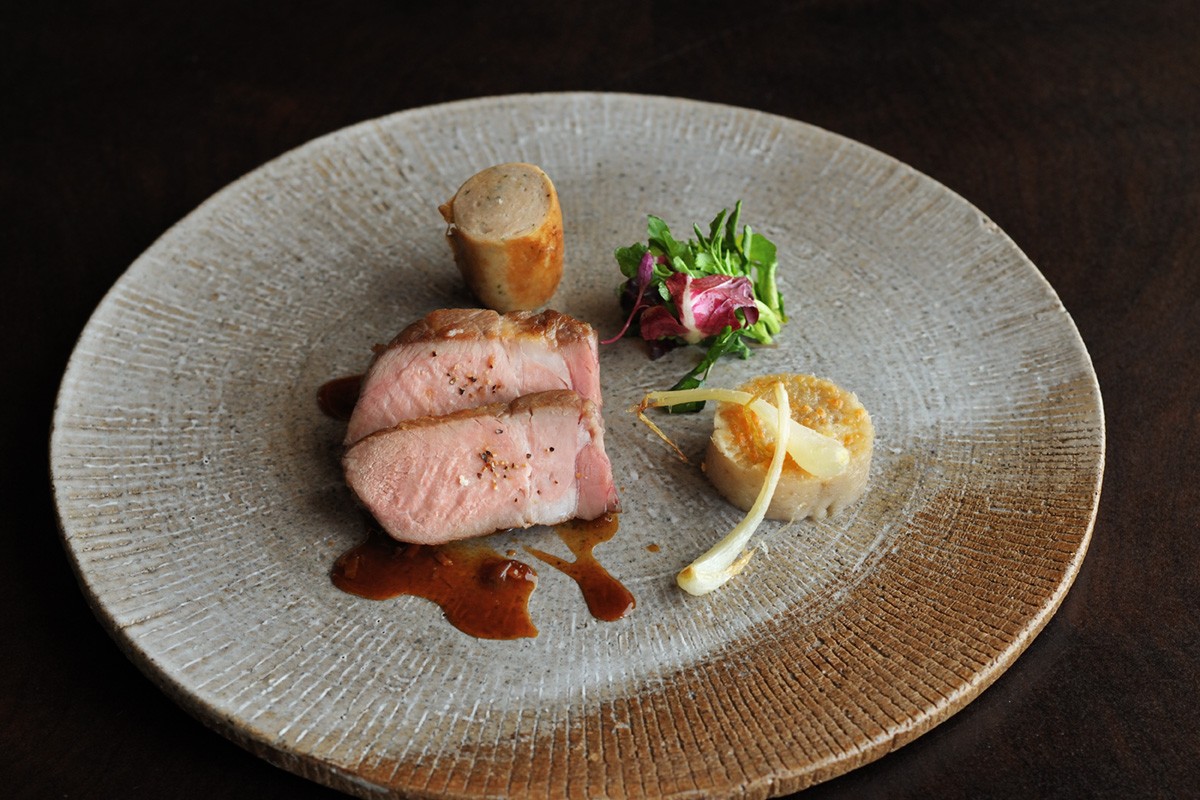 At the resort, attention is focused on dishes that complement Okinawan ingredients using French cooking techniques. The main dishes are local seafood and agricultural products, as well as gastronomy using wild grasses and herbs grown in the resort. In addition, not only ingredients, but dishes used for serving meals are also paid attention to. You will be amazed by the taste and appearance of the dishes in the beautiful pottery.

In addition, there are styles that can be ordered with a limited number of sets, such as Nabe (hot pot) using beef with seasonal vegetables and BBQ. Nabe can be eaten in the guest rooms.
Facilities in the Building of HOSHINOYA Taketomi Island to make your Trip Better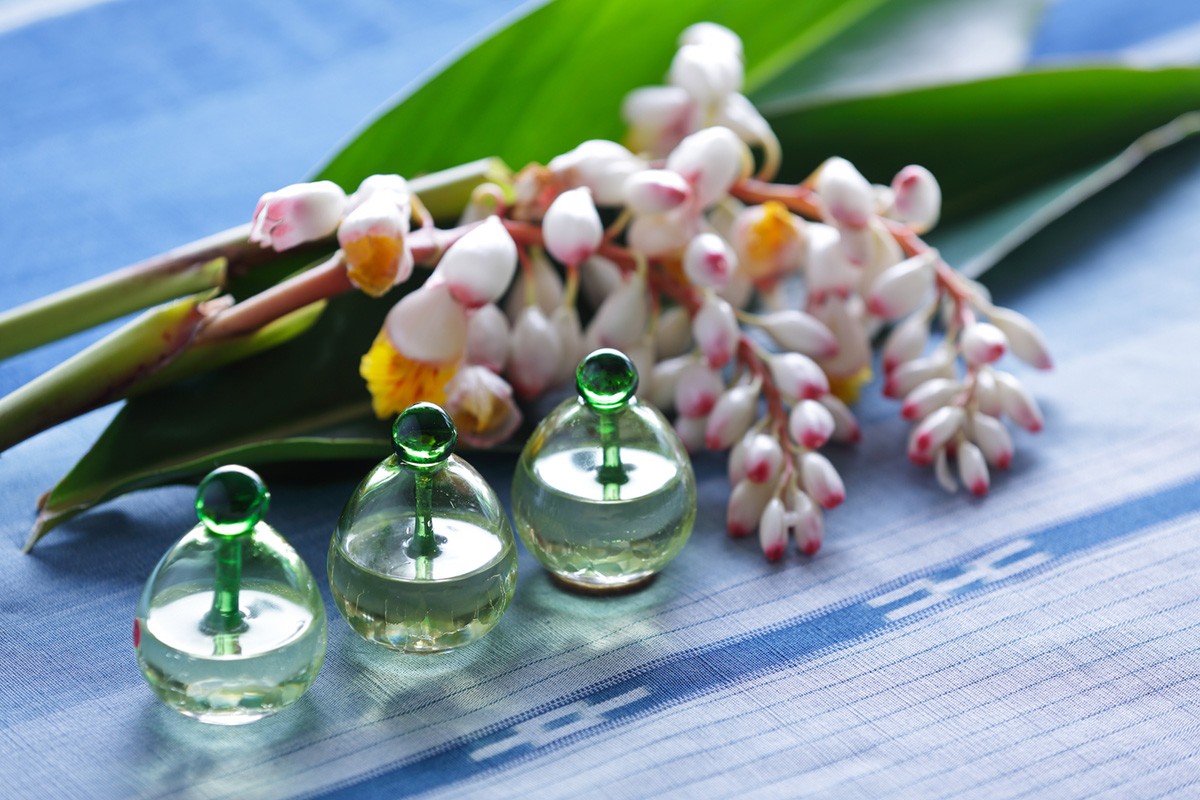 The charm of HOSHINOYA Taketomi Island is not just the rooms and meals. For example, "Island Time Spa" is a spa treatment massage with oils using plants related to the island. You can choose from various menus and have a great time.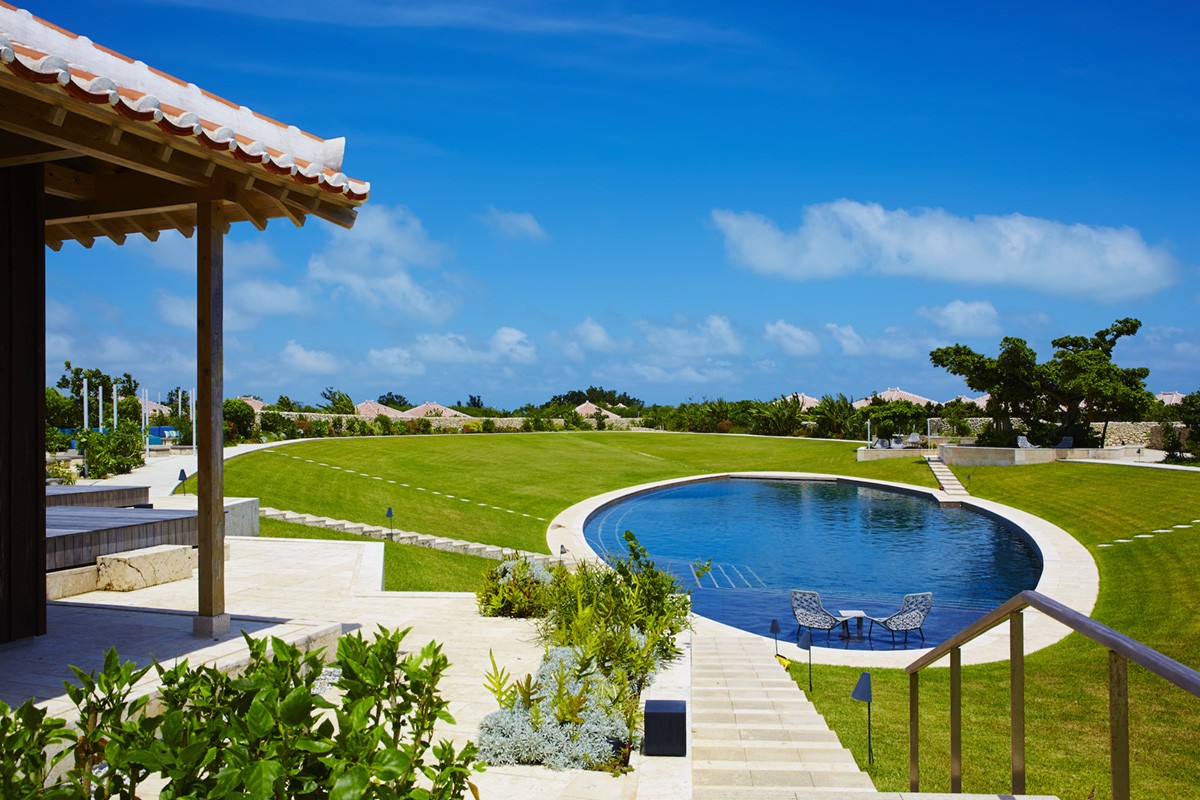 Furthermore, there are many attractive facilities such as a pool that can be used 24 hours a day, a "Yuntaku Lounge" where you can enjoy tea and cultural experiences, and a shop where you can find original products and traditional Okinawan crafts.

Activities to Fully Enjoy Taketomi Island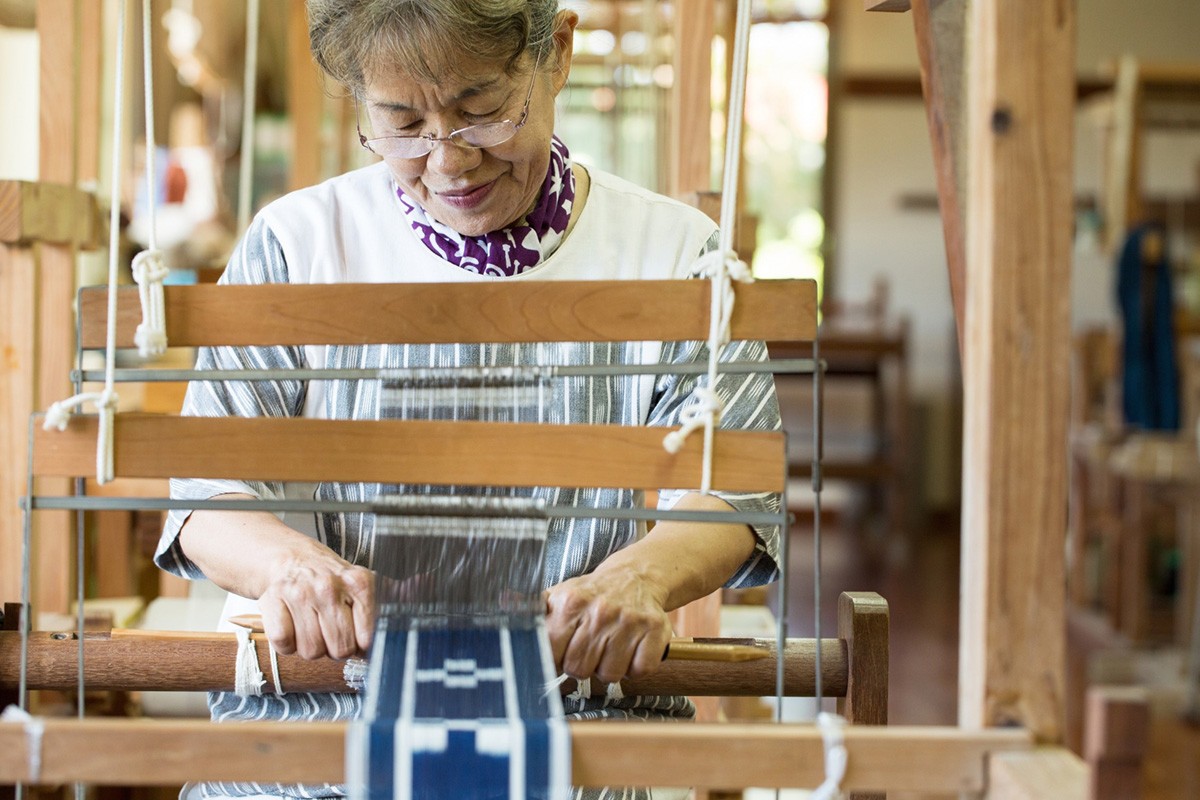 In HOSHINOYA Taketomi Island, there are various programs where you can experience the production of Taketomi Island's traditional craft, Taketomi Minsha, as well as diving. There are also other events such as Taketomi Island's famous "Buffalo Car" and "Night Cruising" to see the night view of Ishigaki Island of the Yaeyama Islands. Be sure to check it out, as you will have an unforgettable experience!

Spot information
Spot name: HOSHINOYA Taketomi Island



Street address: Taketomi, Taketomicho, Yaeyama-gun, Okinawa 907-1101
Access: Ishigaki Port → [High Speed ​​Boat or Ferry] 10 minutes → Taketomi Port → [Pick-up Car] 7 minutes
Wi-Fi: Available
Language: English, Chinese
Credit cards: VISA, Master Card, JCB, AMERICAN EXPRESS, UnionPay
[Survey] Traveling to Japan
Recommend