Kitakyushu Manga Museum: Exhibition Facility about Manga Artists related to Kitakyushu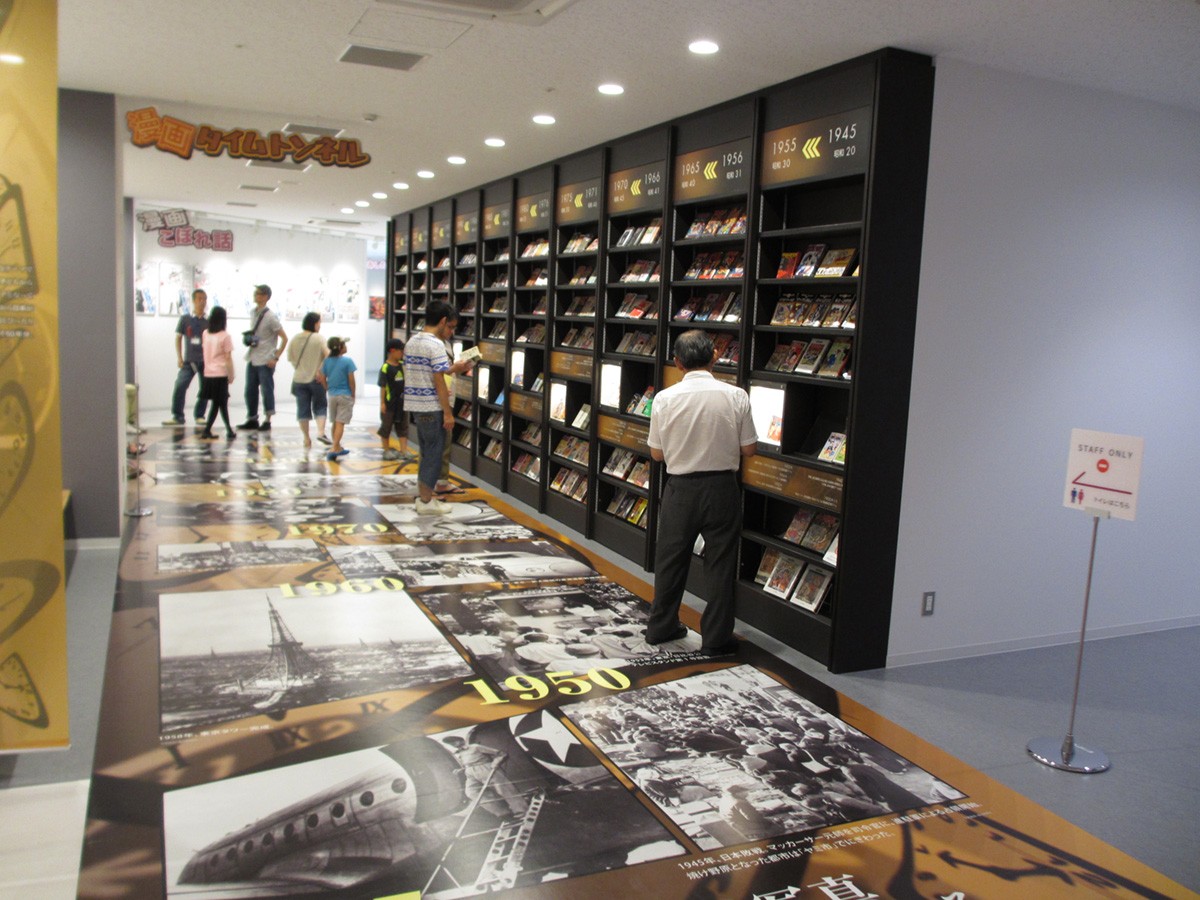 Kitakyushu Manga Museum is located in Kitakyushu City, and is a facility that collects preserves, and displays manga works and related materials centered on local manga artists. 
You can learn the history and charm of manga through exhibitions of various themes.
About Kitakyushu Manga Museum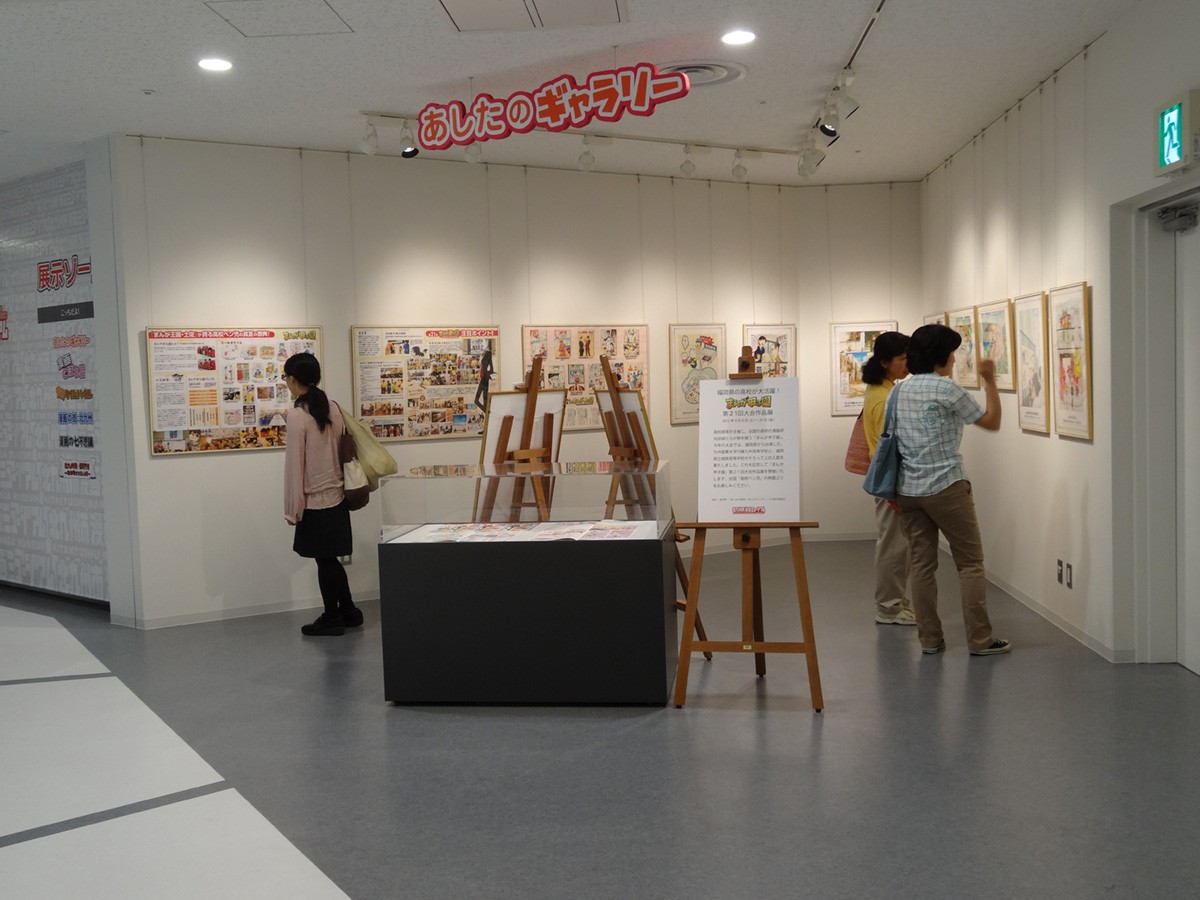 Kitakyushu Manga Museum is located on the 5th and 6th floors of the commercial facility "Aruaru City" where stores related to games and anime are located. In the building, many works by renowned manga artists related to Kitakyushu such as Leiji Matsumoto, Seizo Watase, Jun Hatanaka, and Tsukasa Hojo, and other materials related to manga production are displayed.

Highlights and Things to do at Kitakyushu Manga Museum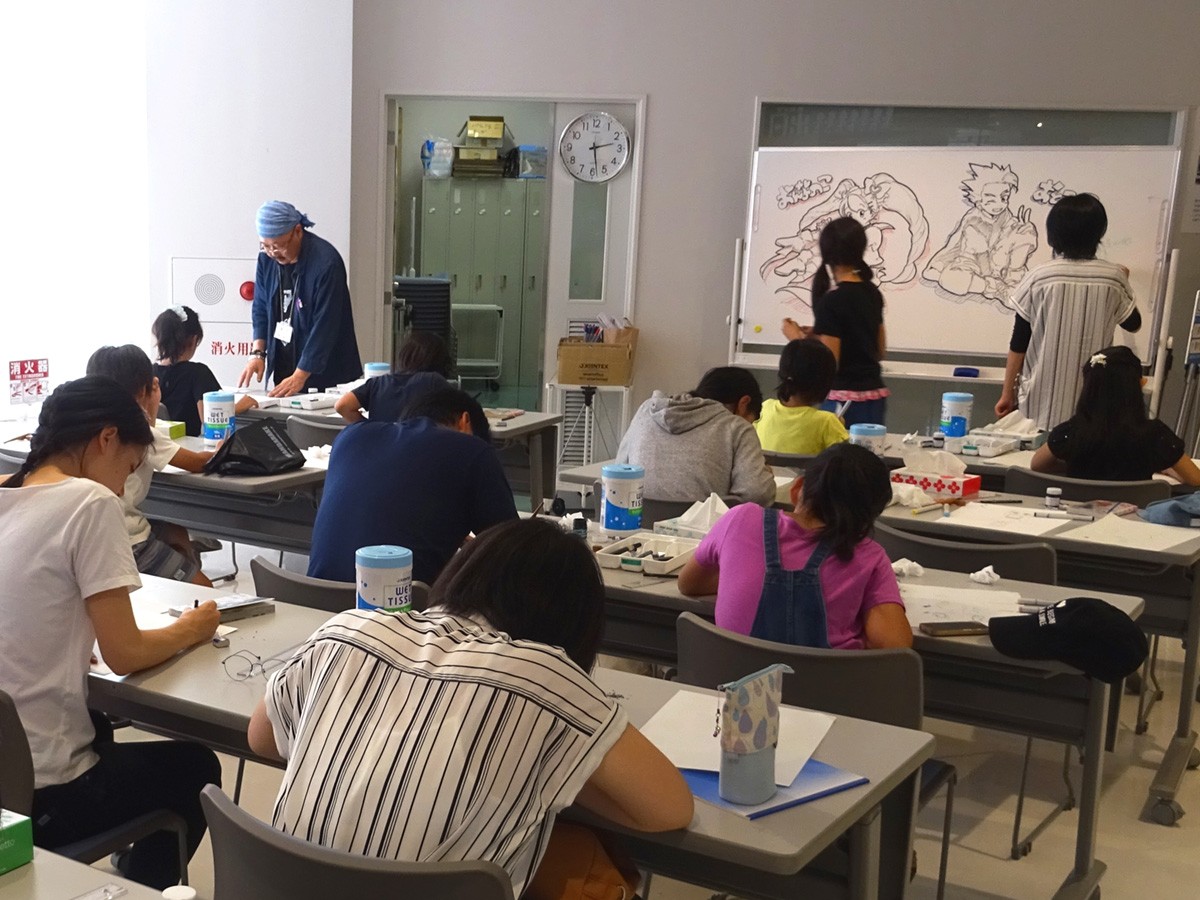 At Kitakyushu Manga Museum, you can enjoy various themed exhibits in the permanent exhibition area and the special exhibition area, and you can freely read manga in the viewing zone. There are also events such as talk shows for manga classrooms, manga artists and anime people. Here we will introduce the highlights from a number of corners.

Captain Harlock Figure and Entrance for Commemorative Photos
At the entrance on the 5th floor, a staff member dressed as "Maetel", a character of "Ginga Express 999" welcomes you. You can also take a photo with the life-size figure of the character "Harlock" from "Space Pirate Captain Harlock".

Special Exhibition Area where Special Themed Exhibitions are Held
In the special exhibition area on the 5th floor, there are original special exhibitions and large traveling special exhibitions. The contents of the exhibition vary greatly depending on the theme, but you can see a lot of valuable exhibits such as handwritten manuscripts of famous manga and figure objects created by a figure prototype teacher.

Permanent Exhibition Area introducing the History of Manga and Manga Artists related to Kitakyushu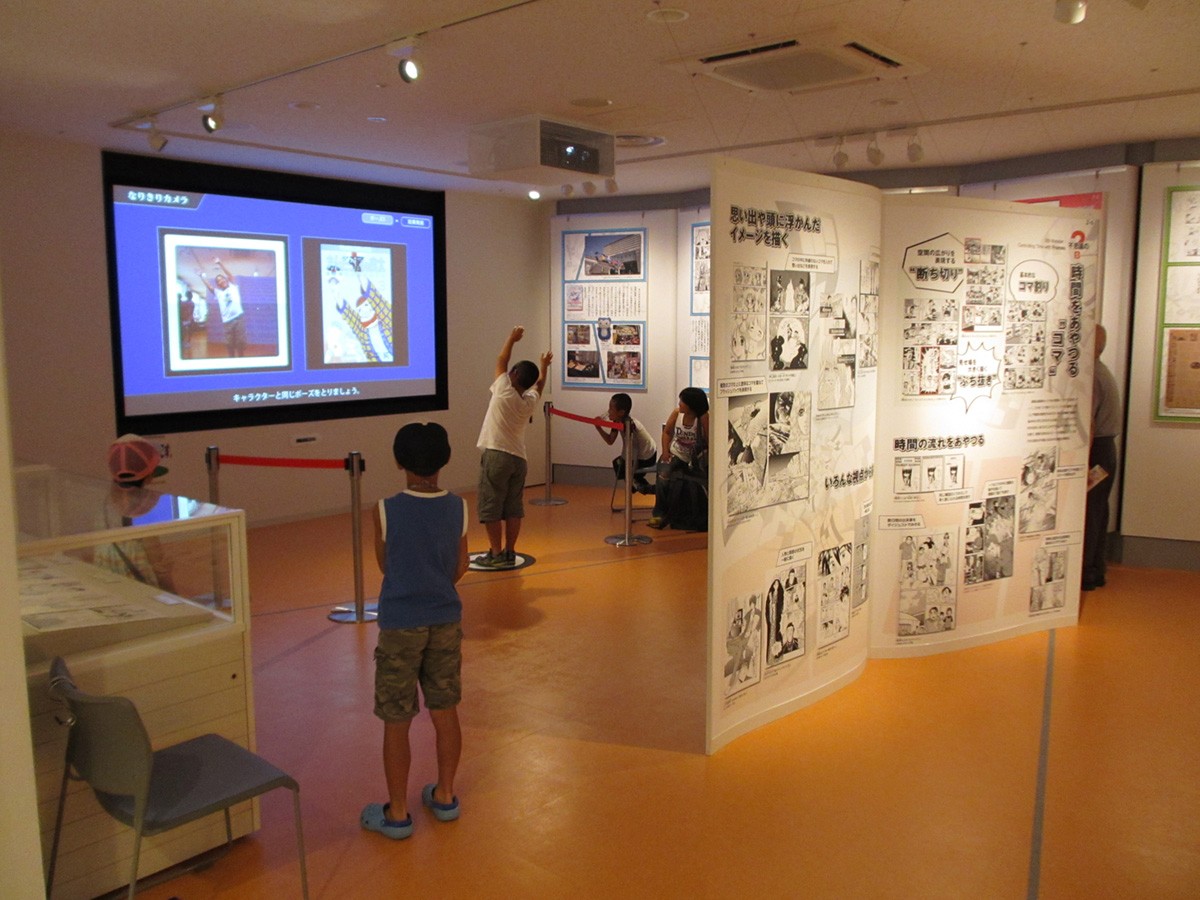 In the permanent exhibition area on the 6th floor, unique exhibits are lined up in multiple corners divided by theme. For example, at "From Kitakyushu to Ginga-The town where Reiji Matsumoto was born", you can enjoy exhibitions introducing the history and achievements of Reiji Matsumoto, as well as animation works. In addition, "Nana Fushigi", which explains the process up to the creation of manga and what goes on behind the scenes, and "Manga Time Tunnel", which provides information on the history of manga and Japanese society, all being elaborate and use actual manga in the explanations.

A Viewing Zone where you can Freely Read Tens of Thousands of Manga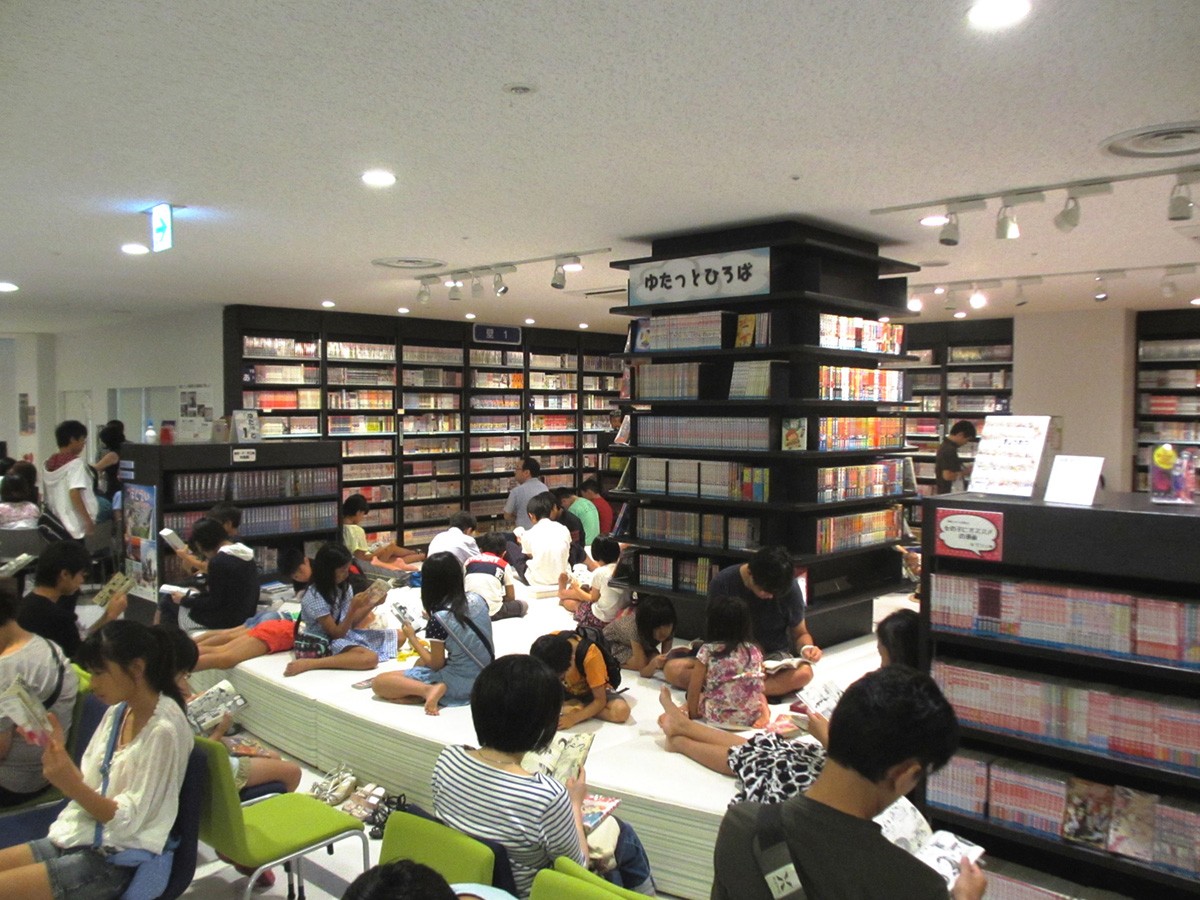 In the viewing zone on the 6th floor, you can freely read about 50,000 manga from past works to modern popular works. There is no other opportunity to read so many works in one place, so be sure to stop by! (As of August 2019)

Kitakyushu Manga Museum Business Hours / Ticket Fees
The business hours of Kitakyushu Manga Museum are from 11:00 to 19:00, and last entry is 30 minutes before closing. Closed days are Tuesdays (the next day in the case of a holiday), New Year's holidays, and organization days for the museum. However, depending on the time and day of the week, the closing time may be extended, or there may be irregularities such as there being no closed days during the summer.

The entrance fee for Kitakyushu Manga Museum is 480 yen per adult. Depending on the exhibition, a separate fee may be charged. (As of August 2019)
Accessibility to Kitakyushu Manga Museum
The nearest station of Kitakyushu Manga Museum is "JR Kokura Station". To get to JR Kokura Station, take an express bus from Fukuoka Airport, which takes about 1 hour and 20 minutes. It is a 2-minute walk from JR Kokura Station to Kitakyushu Manga Museum.

Spot information
Spot name: Kitakyushu Manga Museum
Street address: 2-14-5 Asano, Kokurakita-ku, Kitakyushu City, Fukuoka Prefecture 802-0001
Access: Fukuoka Airport → [Highway Bus] About 1 hour and 20 minutes → JR Kokura Station ... About 2 minutes on foot
Wi-Fi: Available (ARUARUCITY Wi-Fi)
Language: English, Chinese (simplified), Chinese (Traditional), Korean (museum pamphlet)
English, Chinese, Korean, Thai (Voice guide app "jaj" installed in front of the permanent exhibition on the 5th floor)
Ticket Purchase: At acceptance
Credit cards: No credit cards accepted
[Survey] Traveling to Japan
Recommend