Zakimi Castle Remains: Okinawa's World Heritage Characterized by its Curvaceousness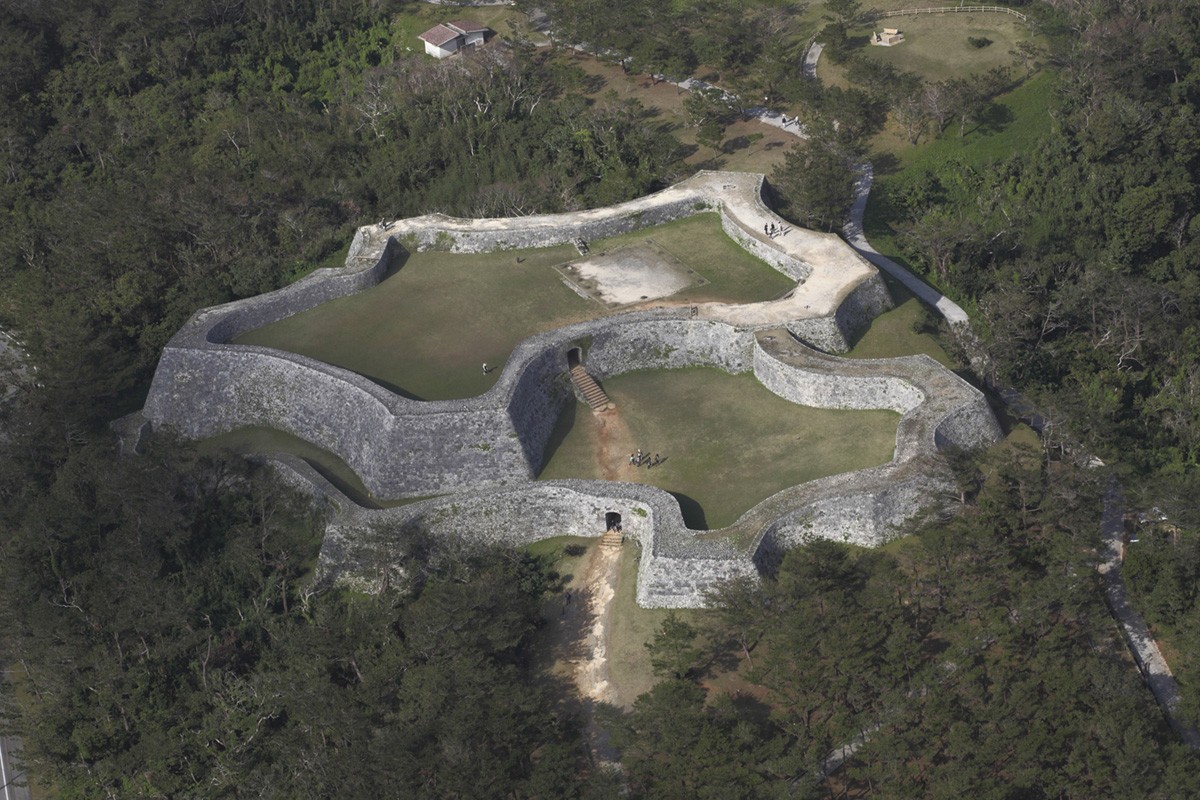 Zakimi Castle Remains is a popular tourist spot in Yomitan Village, Okinawa Prefecture. Zakimi Castle was built in the early 15th century by the famous architect "Gosamaru Yuntanzaaji". Although the castle no longer remains, you can appreciate the beautifully curved walls and elaborate masonry techniques.
Great Points of Zakimi Castle 

Remains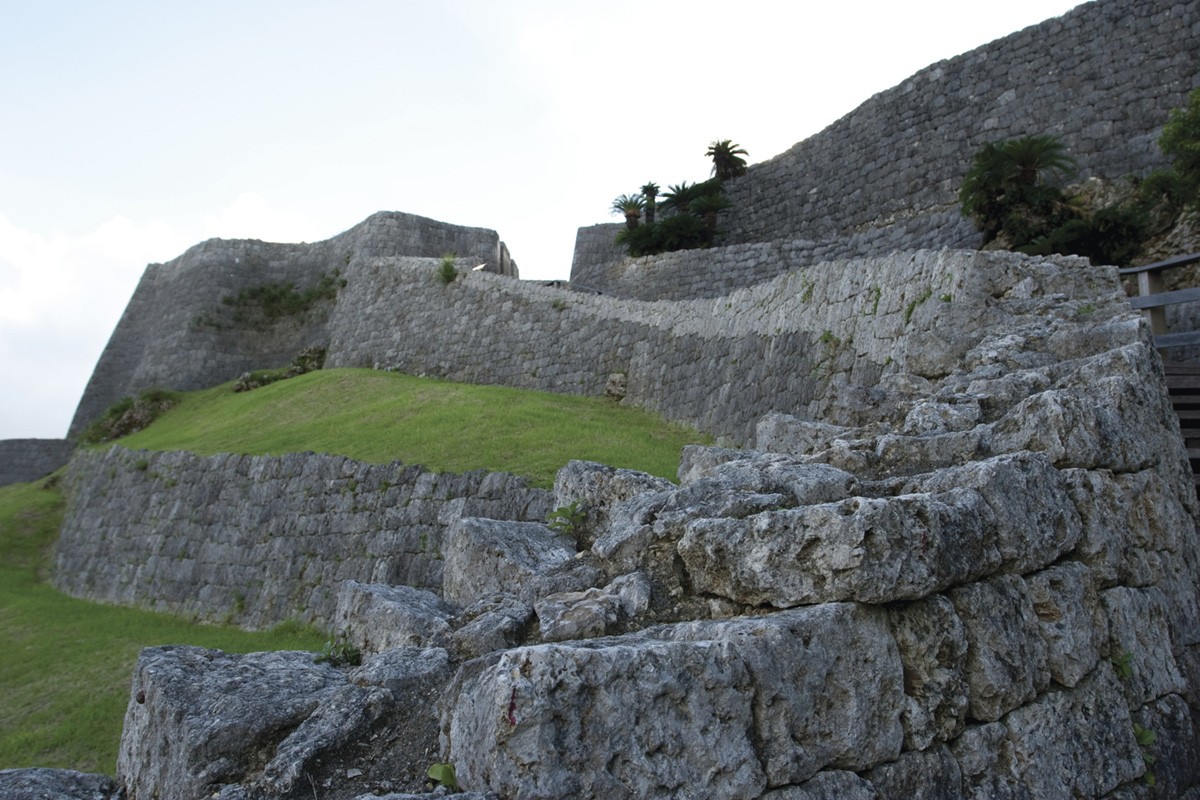 Zakimi Castle Remains is a valuable spot that was registered as a World Heritage site in 2000 as one of the assets of the "Gusuku Sites and Related Properties of the Kingdom of Ryukyu". It is made up of two "Kuruwa" (the enclose of Japanese castle), which are "Ichinokuruwa" and "Ninokuruwa", and the main viewing point is the castle wall that surrounds each kuruwa. Built as if to combine curves, its beauty is said to be the best among Okinawan castles.

In addition, each castle wall has an arch stone gate, and a wedge stone is put in the center, and it is constructed to combine the two. This method is an unusual structure not seen in other castles in Okinawa. Although the walls of the castle were partially destroyed due to the Battle of Okinawa in 1945, the arch stone gate of Ninokuruwa remains almost as it was when the castle was built.
How to Enjoy the Architecture of 

Zakimi Castle?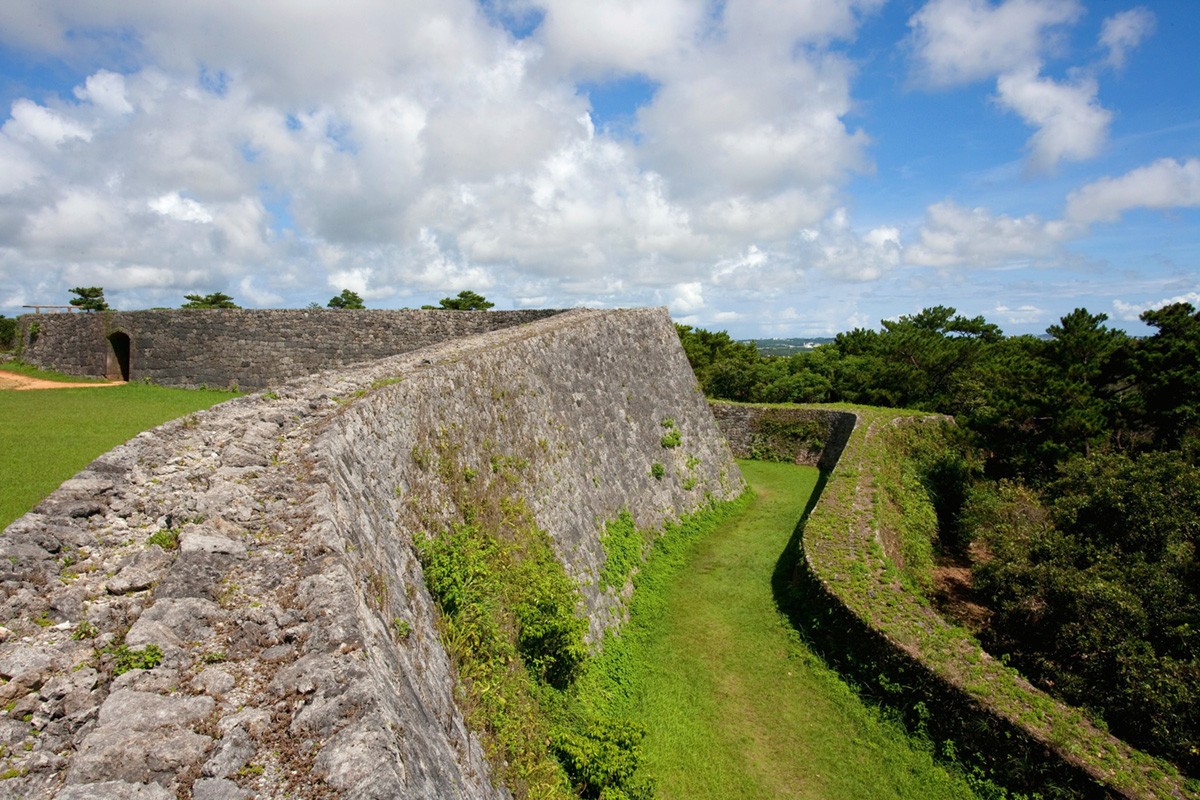 At Zakimi Castle, pay attention to the stones you can see everywhere. The castle walls are made mainly by stacking stones of a certain height, which is called "Nunozumi". However, different techniques such as irregular raw stones called "Nozurazumi" and polygonal processed stones called "Aikatazumi" are used, and you can see them at castles in Okinawa.

Also, the only part that can be climbed is a part of Ichinokuruwa, but you can climb the castle wall. From the top of the wall, you can see superb views of Yomitan Village's premier scenic spot, such as "Zanpamisaki" and the remote island of Okinawa called "Kerama Islands", which is called a sacred place for diving.
Famous Festival held at 

Zakimi Castle


The Zakimi Castle Street "Fureai-Matsuri" Festival is held in October every year on the road leading to Zakimi Castle. Restaurants and general stores in the village come out. In addition, at the "Zakimi Community Center" near the Zakimi Castle Remains, you can enjoy Okinawa's traditional performing arts "Eisa" and Okinawan dance song "Kachashi".

Photo Spots for Instagram at Zakimi Castle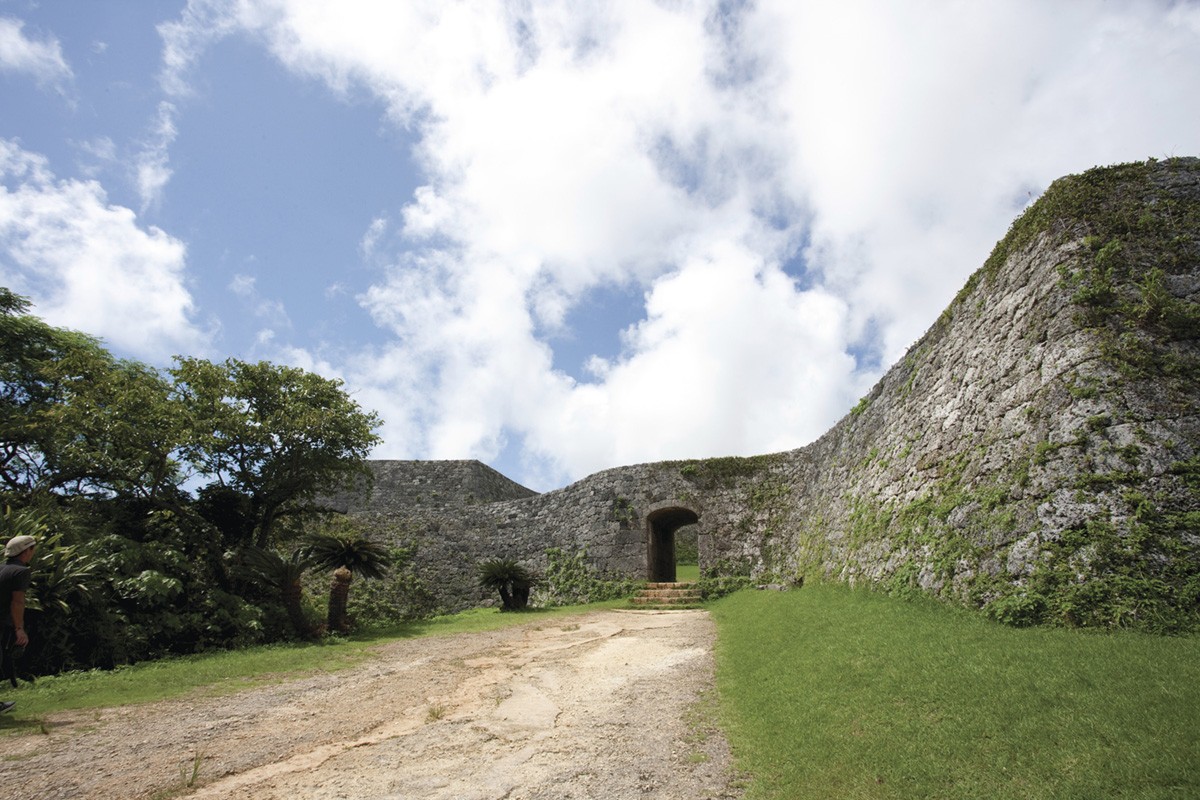 At Zakimi Castle, there are plenty of photo spots such as Yomitan Village's superb view from the castle walls and curved walls. Among them, the view from the Arch Gate of Ichinokuruwa to that of Ninokuruwa is a recommended spot that can only be seen here.

Experiences / Events for Foreigners

If you visit Zakimi Castle, take a walk in traditional Okinawan folk costume called "Ryuso". In addition, you can rent out and wear kimono at Okinawa "Ryuso ichi banya", a 4-minute walk from Zakimi Castle.
About Zakimi Castle
Founded: 15th century (around 1420)



Festival: Zakimi Castle Street Fureai Festival
Spot information
Spot name: Zakimi Castle Remains



Street address: 708-6 Zakimi, Yomitan Village, Nakagami-gun, Okinawa 904-0301
Access: Naha Bus Terminal → [Okinawa Bus (No. 29 Yomitan Line)] About 1 hour 5 minutes → Zakimi Bus Stop ... About 15 minutes on foot
Wi-Fi: Unavailable
Language: English
Ticket Purchase: Admission free
Credit cards: No credit cards accepted
[Survey] Traveling to Japan
Recommend