Kotohira Grand Hotel Sakura no Sho: Enjoy an Open-Air Bath With Floating Roses in Kagawa Prefecture
A famous spot for visitors, Kotohira-gu Shrine in Kagawa Prefecture is located in Kotohira-cho, Nakatado District, Kagawa Prefecture, and its long stairs and observation deck are particularly popular.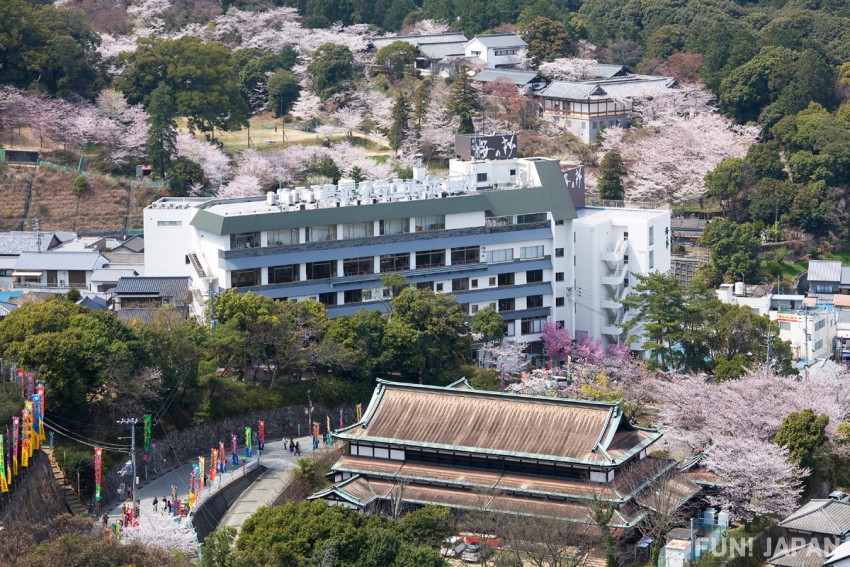 Among hot spring inns in Kotohira, we especially recommend the Kotohira Grand Hotel, which overlooks the Kotohira-gu Shrine.

The Kotohira Grand Hotel has many attractive points, such as the "Flower Bath", with many beautiful roses floating in the bathtub, and a restaurant where you can enjoy cooking performances in the open kitchen.
In this article, we will try to summarize the many charms of the Kotohira Grand Hotel. If you want to fully enjoy your trip to Kotohira, please check it out.
The Beautiful Bath with Floating Flowers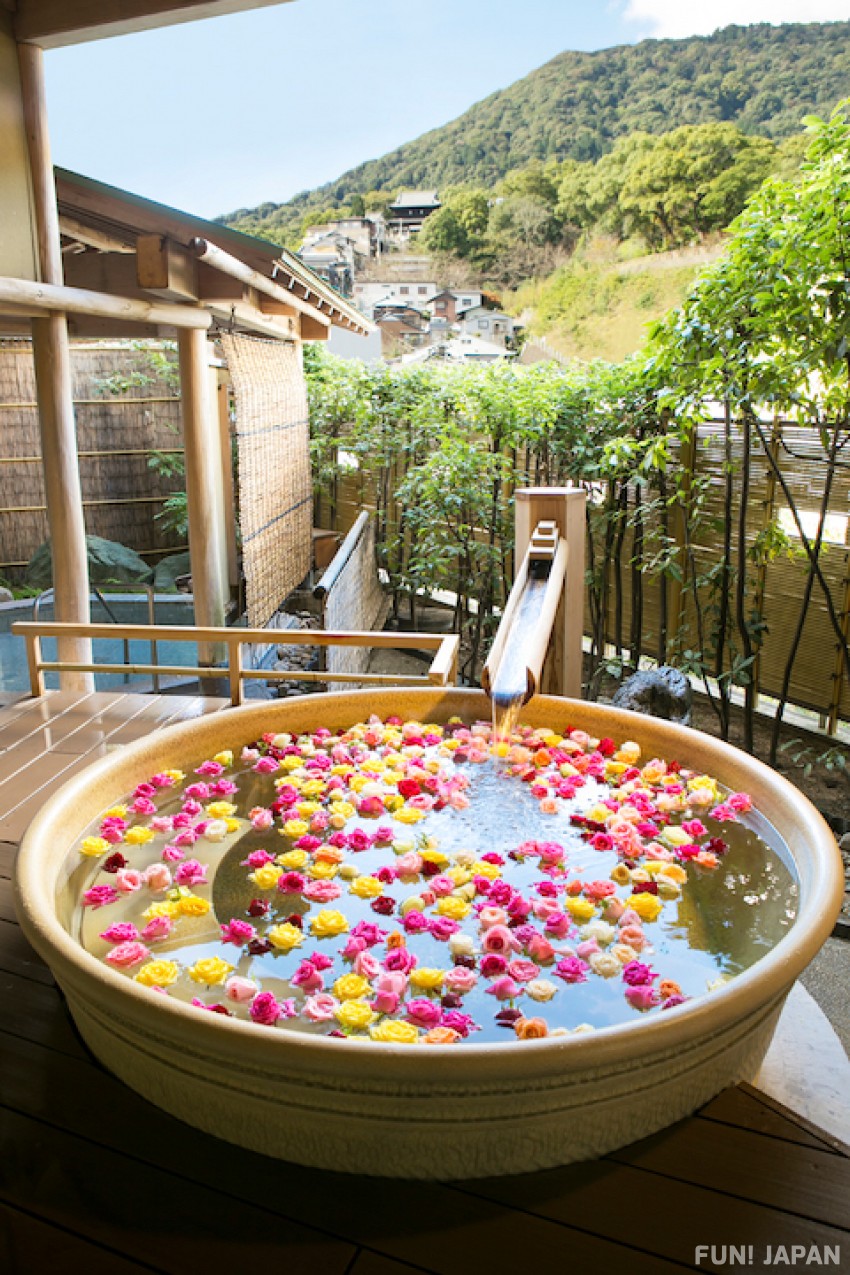 At the Kotohira Grand Hotel open-air bath for women, where you can see the Kotohira-gu Shrine, you can use the "Flower Bath", which has rose petals floating in the bathtub.
You can spend a luxurious time relaxing in the hot spring amongst the scent of the elegant roses. We want you to relax and fully enjoy the Japanese hot springs.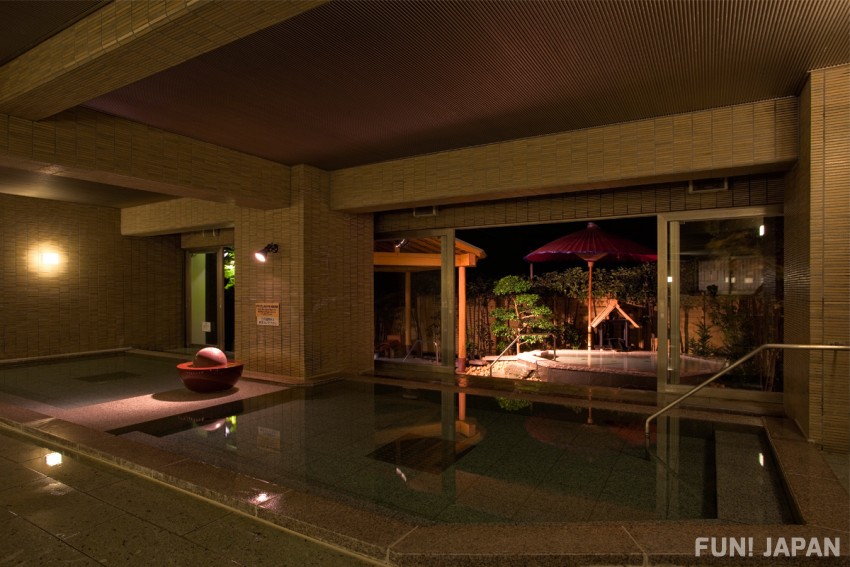 In addition to the open-air bath, the hotel is also equipped with an indoor public bath and a sauna.

Guest Rooms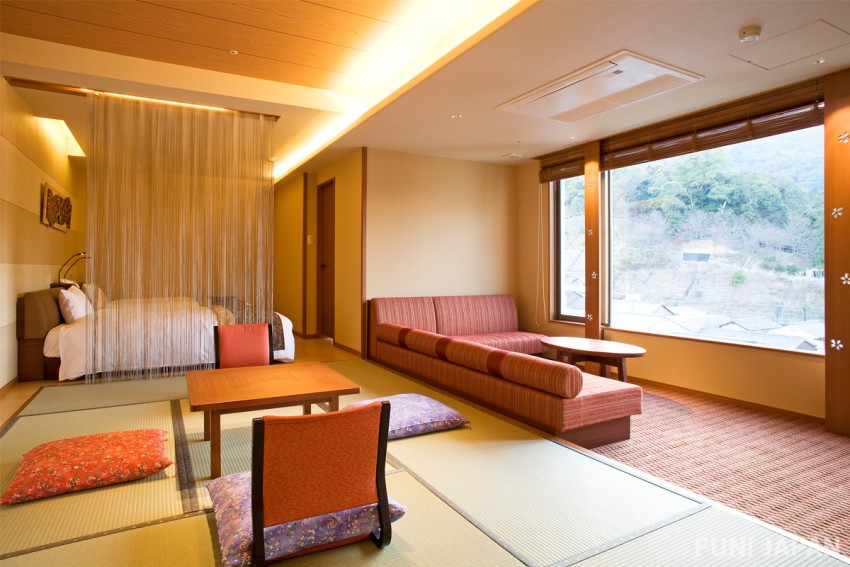 "Yusuran" is a modern Japanese-Western style room that combines twin beds and the tatami flooring of Japanese-style rooms. From the large windows in the room, you can see the streets of Kotohira and the main gate of the Kotohira-gu Shrine, and from some of the rooms, you can see this view from the bathtub.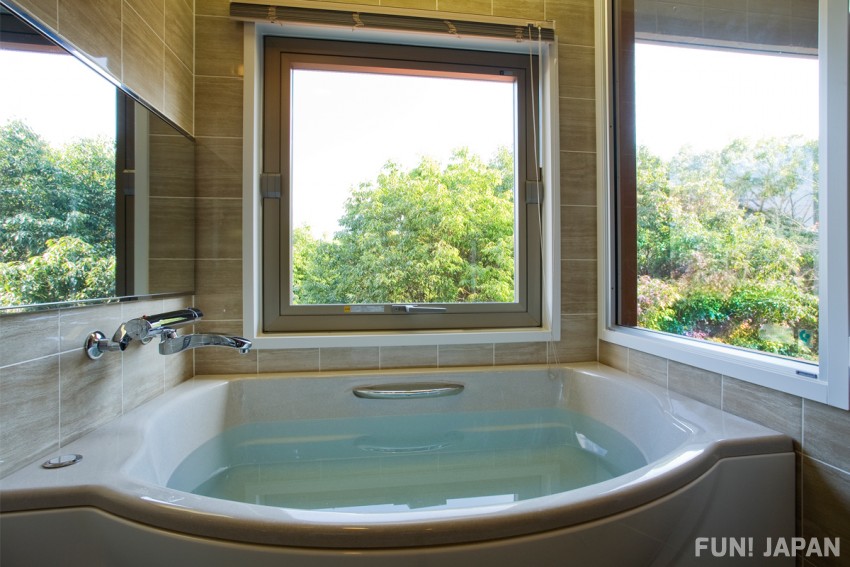 You should choose which type of room you want according to your needs, such as whether you are traveling with family or friends, or taking a family vacation with children.

Ikiri: The Restaurant with a View
Ikiri is a Kabuki Theater themed restaurant which offers freshly prepared dishes cooked on the "stage" (kitchen) of the restaurant.

You can enjoy a Japanese kaiseki-style banquet that uses seasonal ingredients while looking out over the night-time view of Kotohira.
An Impressive Breakfast Buffet
The breakfast buffet offers an extensive menu of 50 Japanese and Western dishes.
You can eat freshly made udon noodles, tempura, sashimi and more from first thing in the morning.
Egg dishes, fried foods and grilled foods are cooked in an open kitchen, so you can feel like you're part of the process.
We would like you to taste the local fresh ingredients and enjoy a pleasant stay.
Other Options: The Coffee Lounge or Private Restaurant "Okatei"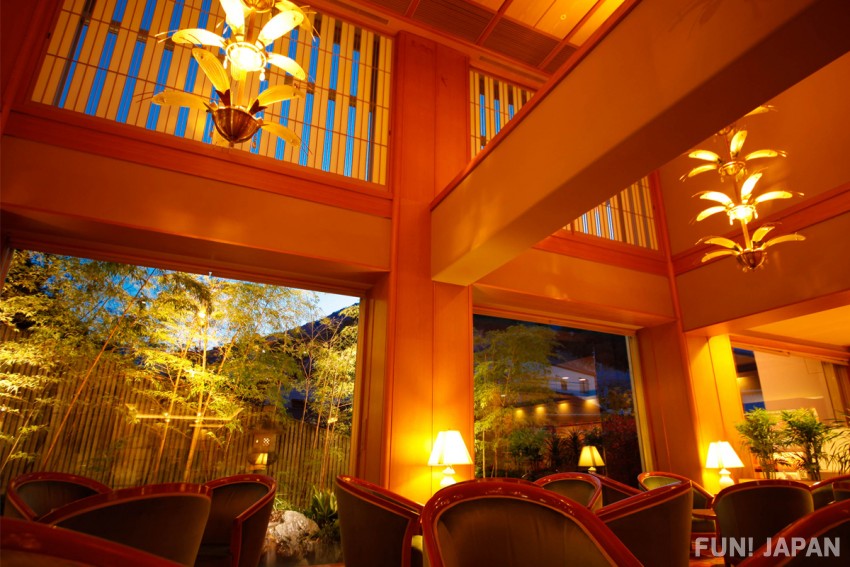 Other restaurants include the coffee lounge "Amanokawa" in the lobby, and the restaurant called "Okatei", where you can dine in a private room.

At the time of check-in, you will be greeted with complimentary matcha tea and sweets, and you will really feel like you have indeed come to Japan.
Spot Information
Spot name:Kotohira Grand Hotel Sakura no Sho
Street Address: 977-1 Kotohira-cho, Nakatado District, Kagawa Prefecture
Access:Osaka Station → [Shinkansen] 40 minutes → Okayama Station → [JR Dosan Line] 50 minutes → Kotohira Station ... 15 minutes on foot (shuttle available, reservation required)
Wi-Fi : Available
Language:No foreign language support available
Credit cards:Accepted
[Survey] Traveling to Japan
Recommend