Shodoshima Island: Naturally Beautiful Home of the Japanese Olive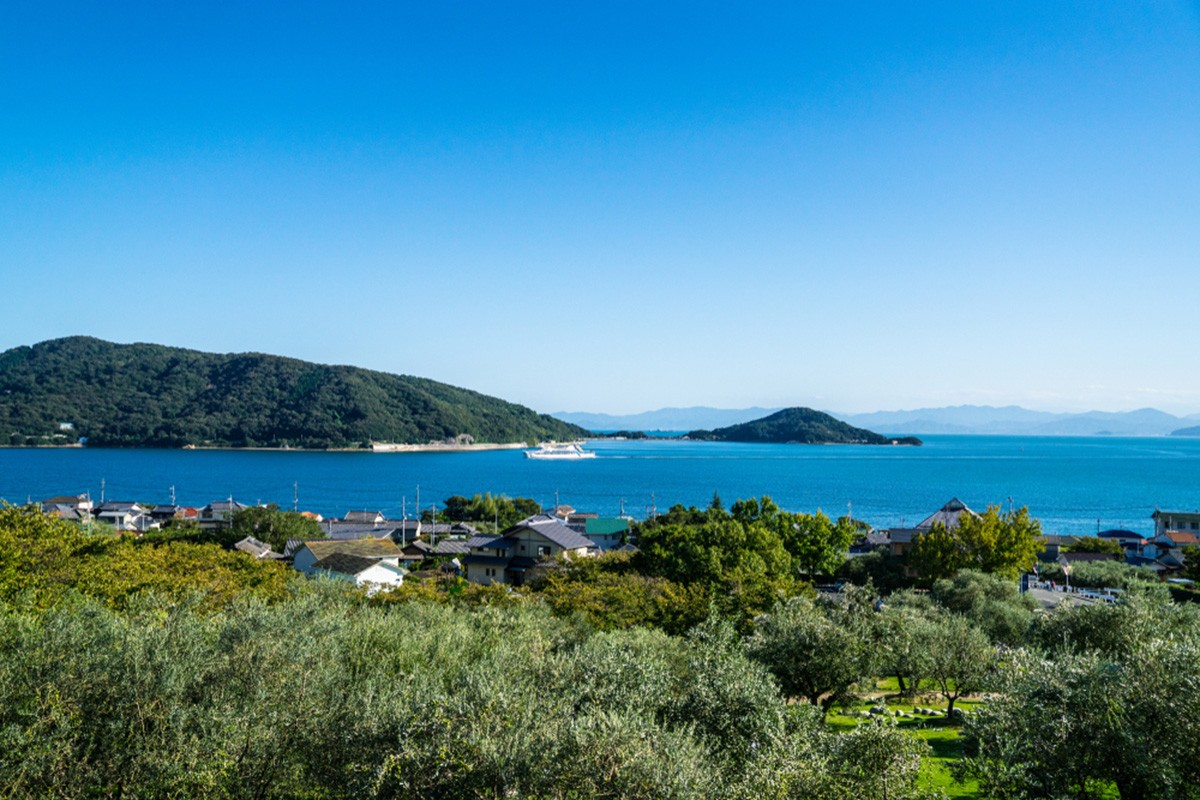 Shodoshima Island is a naturally rich and beautiful island in the Seto Inland Sea, and is a part of Kagawa Prefecture. A large part of the island is mountainous, and there are many scenic spots with a view of the mountains and the sea. There are also a variety of foods and products that make use of the natural and warm climate of Shodoshima Island, such as olives and soy sauce.

About Shodoshima Island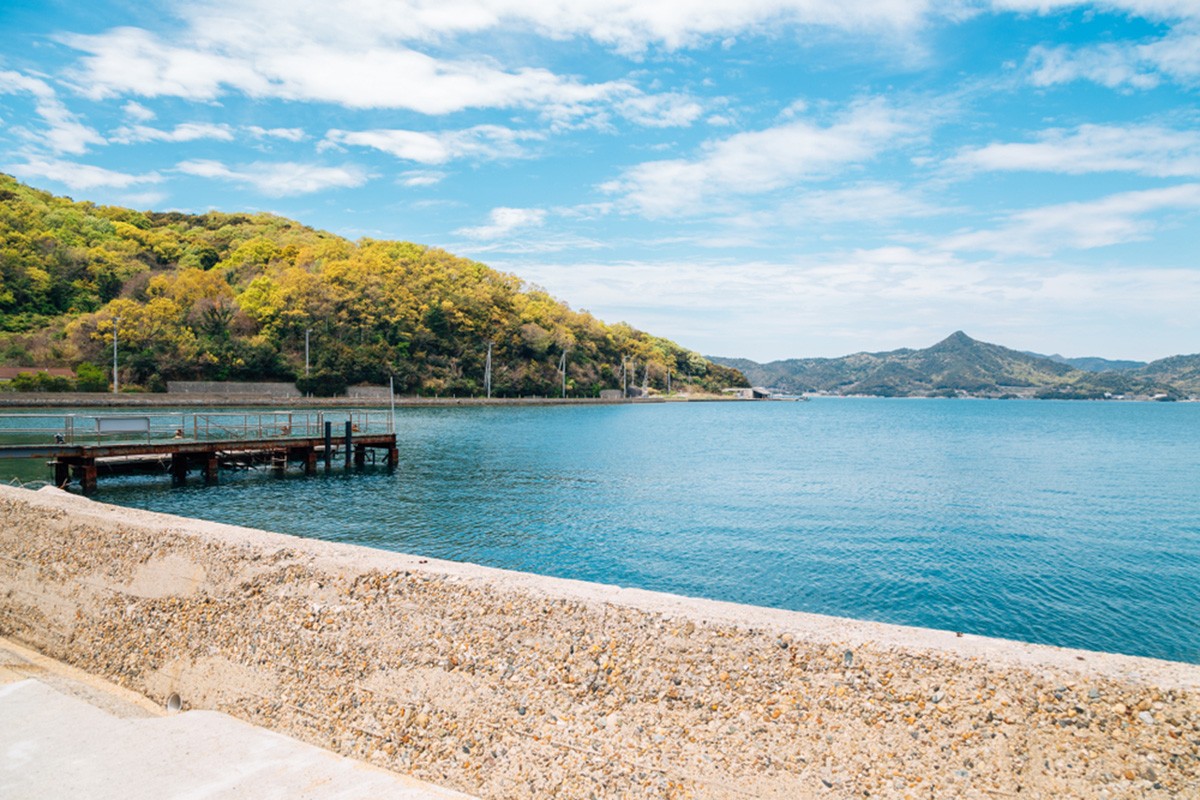 Shodoshima Island is the 2nd largest of the over 700 islands in the Seto Inland Sea. There is a lot of mountainous lands, and the flatlands are just along the coast and river valley. Shodoshima Island is also the first place in Japan to grow olives and is famous for its olives and olive products.

Climate and Tourism Season of Shodoshima Island
Shodoshima Island is generally warm throughout the year, with little rain. It is easy to go sightseeing in any season, but if you want to explore every nook and cranny of the island, we recommend going from the spring through autumn. From spring through summer, various flowers bloom in the mountain valleys, and in the autumn, there are beautiful views of the changing leaves. Also, in summer, there are a lot of marine sports to enjoy, such as sea kayaking.

Things to Do on Shodoshima Island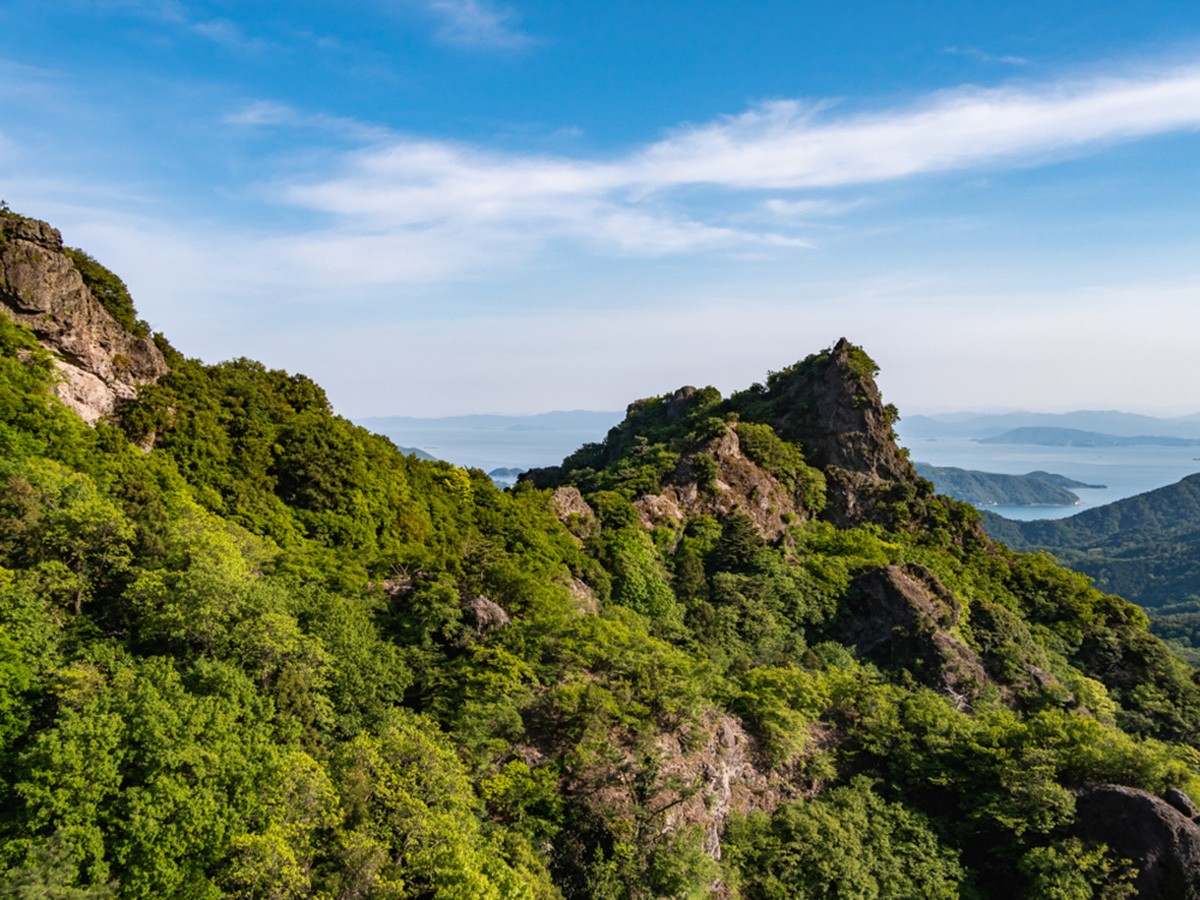 Shodoshima is dotted with sightseeing spots throughout the island, including natural scenic spots, historic sites, shrines and temples, and facilities related to specialty products. We will introduce some of our recommendations in this article.

Natural Scenery Such as the Angel Road and the Kankakei Gorge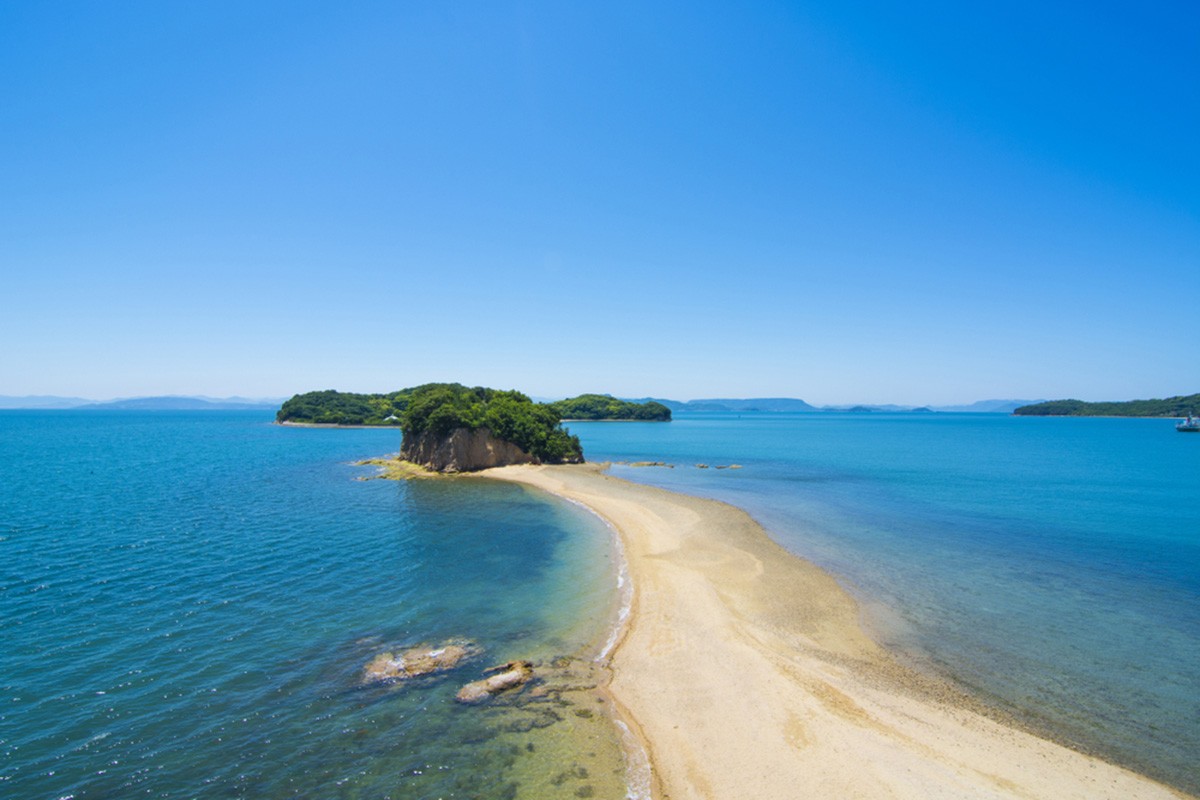 Shodoshima Island has many scenic spots involving the mountains and the sea. For example, for the sea, there are the Kose Public Beach and the Angel Road, and in the mountains, there are beautiful valleys, such as the Choshikei Valley and the Kankakei Valley. Amongst these, the Angel Road is a fantastic landscape of a sand road created by sandbars connecting 4 small islands to Shodoshima Island. The sandbars can only be walked along at twice of day, for the 2 hours when the tide is out, so you should check the time in advance.

Shodoshima Olive Park and the Marukin Soy Sauce Museum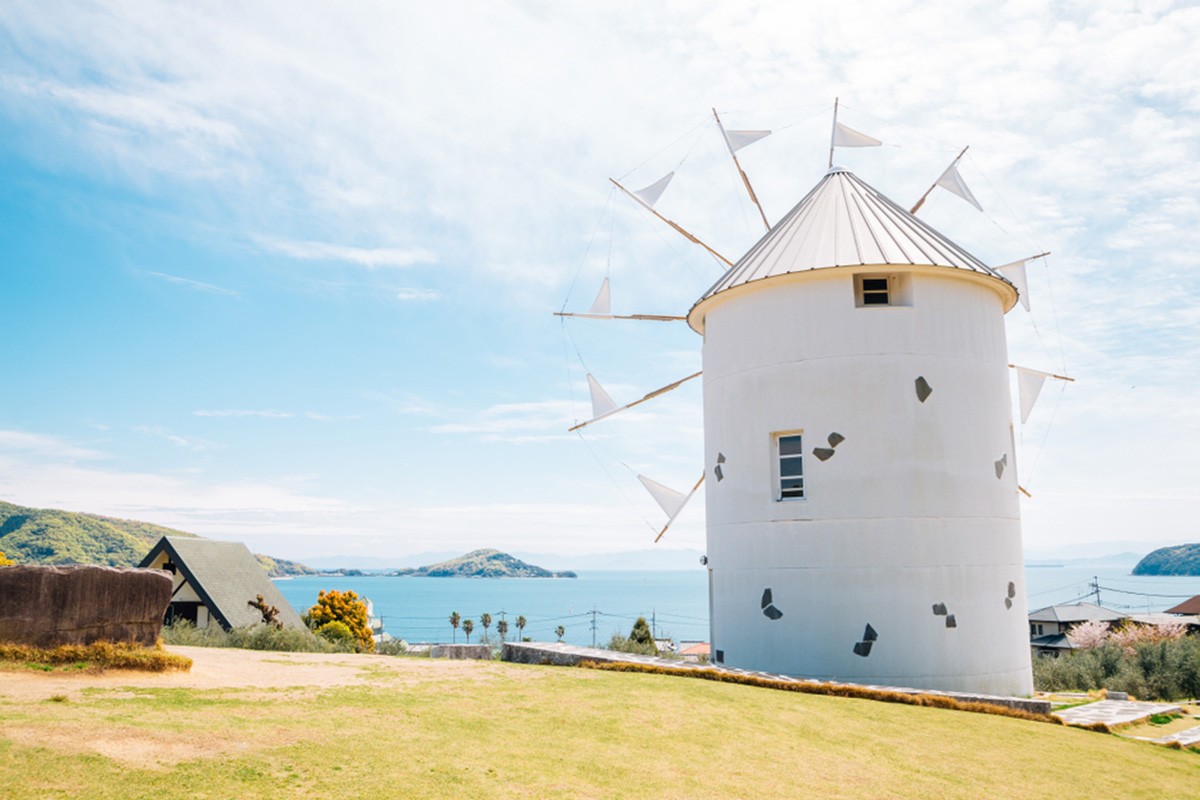 There are several tourist attractions on Shodoshima Island related to specialty products such as olives and soy sauce. For example, at the Shodoshima Olive Park, there is a facility that introduces the history of the olive, an oil pressing refinery, and an olive grove.

Also, Hishio-no-Sato is an area where there are traditional factories that make soy sauce and tsukidani. Stop by the Marukin Soy Sauce Museum while you're there. You can take a tour showing the tools used to manufacture soy sauce, purchase soy sauce at the product shop, and eat soy sauce soft serve ice cream.
The Shodoshima 88 Temple Pilgrimage
There are 88 temples of the Shingon sect of Buddhism on Shodoshima Island, built by Kobo Daishi, and they form the Shodoshima 88 temple pilgrimage. There are temples such as the Goishizan mountaintop temple, where you can see out over the city and Seto Inland Sea, the Kodokutsu temple, where the temple building is in a cave by the sea, and many other temples in similarly scenic locations. The whole pilgrimage is about 150km long, so you may want to choose just a few to visit.
Shodoshima Island Food and Restaurants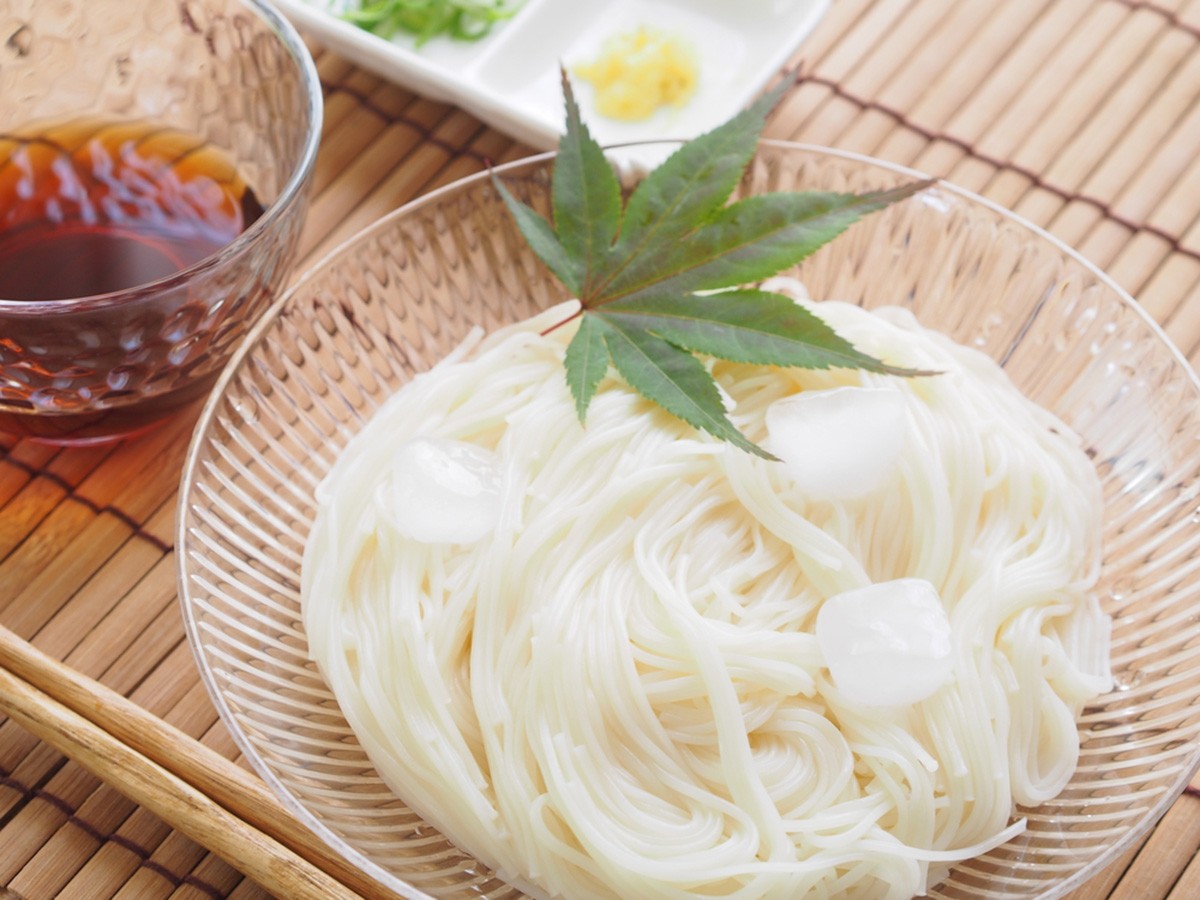 Shodoshima has a lot of dishes that use fresh seafood and local specialty products such as soy sauce, and the hand-rolled somen noodles are also popular. We especially recommend trying dishes that use the local specialty products. For example, "Hishio-don" are rice bowls that feature local pork or seafood, seasoned with Shodoshima soy sauce or "moromi", which is an unrefined soy sauce. Other dishes include steaks or hamburger steaks made from "Olive Beef", which is from cows that are raised on feed made from olives.

Many restaurants and accommodations where you can eat these specialties are centered in the coastal areas such as Tonosho Port, Kusakabe Port, and Sakaide Port.
Shodoshima Island Hotels and Ryokan Inns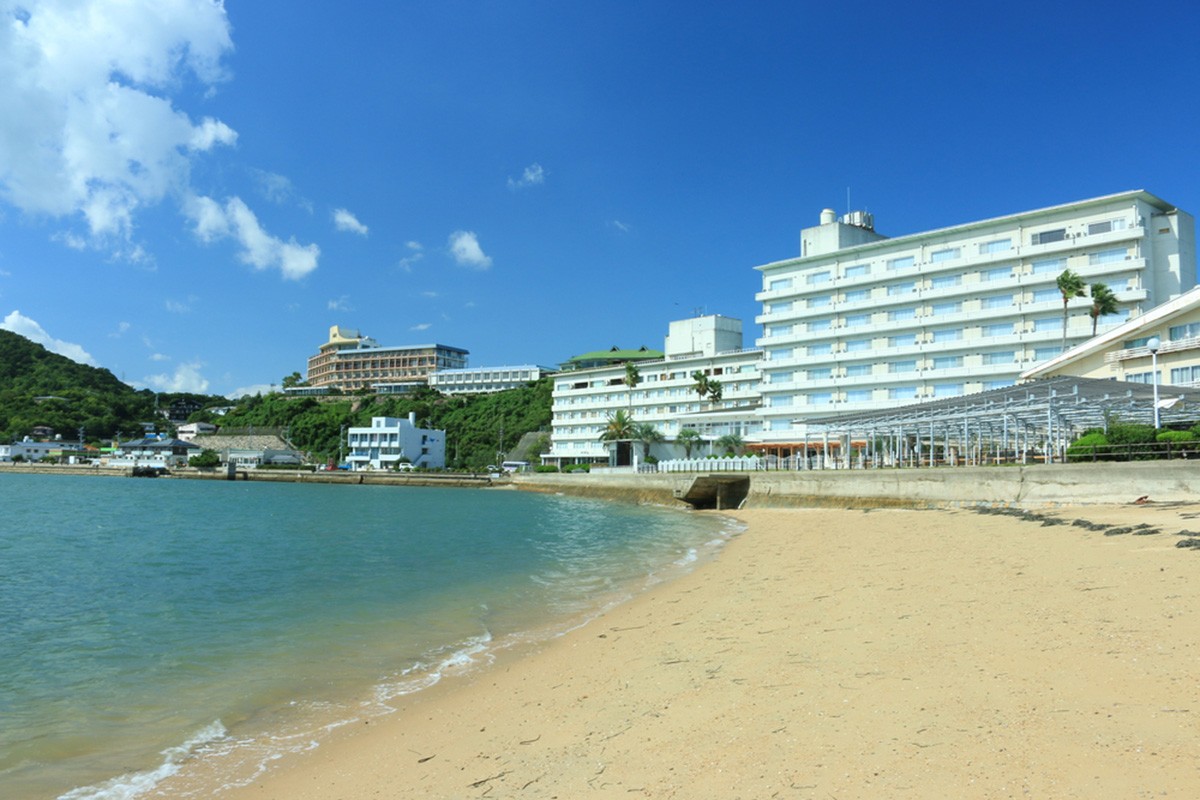 There are many accommodations around the ports on Shodoshima Island. In particular, the urban area around Tonosho Port area has many hotels, ryokan inns, and guesthouses. While there are fewer options, there are also places to stay around Kusakabe and Sakaide Ports as well.

Also, There are many reasonably priced inns around 5,000 yen in the Tonosho port area, and some of them have good views facing the sea.

Access to Shodoshima Island
Shodoshima is accessible by ferry from both Honshu and Shikoku. There are several ports on the island, but it is good to aim for Tonosho Port, which has the most ships and is convenient as a sightseeing base.

From Honshu, it takes about 1 hour 10 minutes by ferry from Shinokayama Port in Okayama Prefecture. If coming from Shikoku, it is about 35 minutes by high-speed boat from Takamatsu Port in Kagawa Prefecture.
At the Tonosho Port is the "Tonosho Port Tourist Center", which has an information corner that provides tourism pamphlets, and souvenir shops. There are also bus stops for local buses, so be sure to use them when sightseeing in Shodoshima.
Spot information
Spot name:Shodoshima Island / 小豆島(土庄港観光センター)
Address: 6194-10 Ko, Tonosho-cho, Shozu District, Kagawa Prefecture (Zip code 761-4104)
Access: Shinokayama Port → [Ferry] About 1 hour 10 minutes → Tonosho Port / Takamatsu Port → [High Speed ​​Boat] about 35 minutes → Tonosho Port
Wi-Fi:Available(KAGAWA Wi-Fi)
Language:English, Chinese, Korean
Credit cards:VISA, MasterCard, JCB, AMERICAN EXPRESS, Diners Club International (Varies by facility)
[Survey] Traveling to Japan
Recommend