Marugame City: Home of Sanuki Udon and a Variety of Famous Places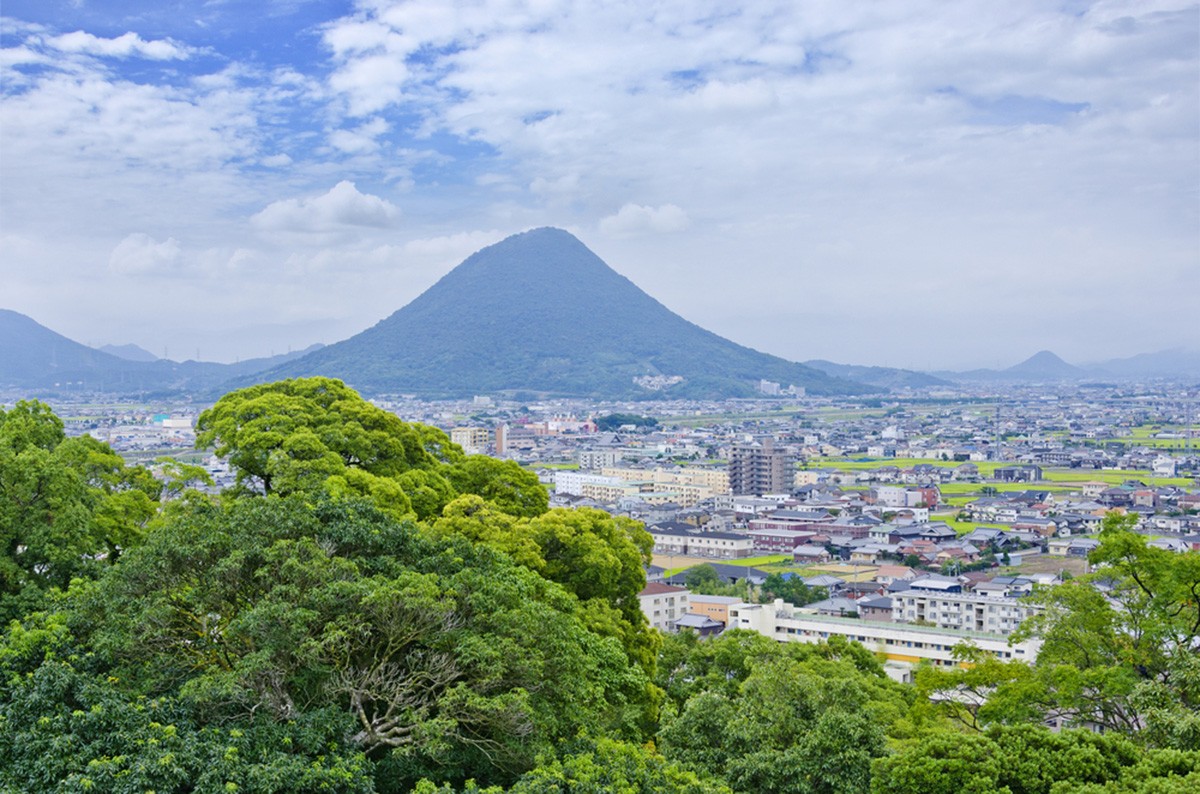 Marugame City is an area of Kagawa Prefecture that faces the Seto Inland Sea, and was historically the castle town of Marugame Castle. There are many historical buildings and modern tourist facilities. The city is also famous for its "Sanuki Udon" and "bone-in chicken" dishes.

About Marugame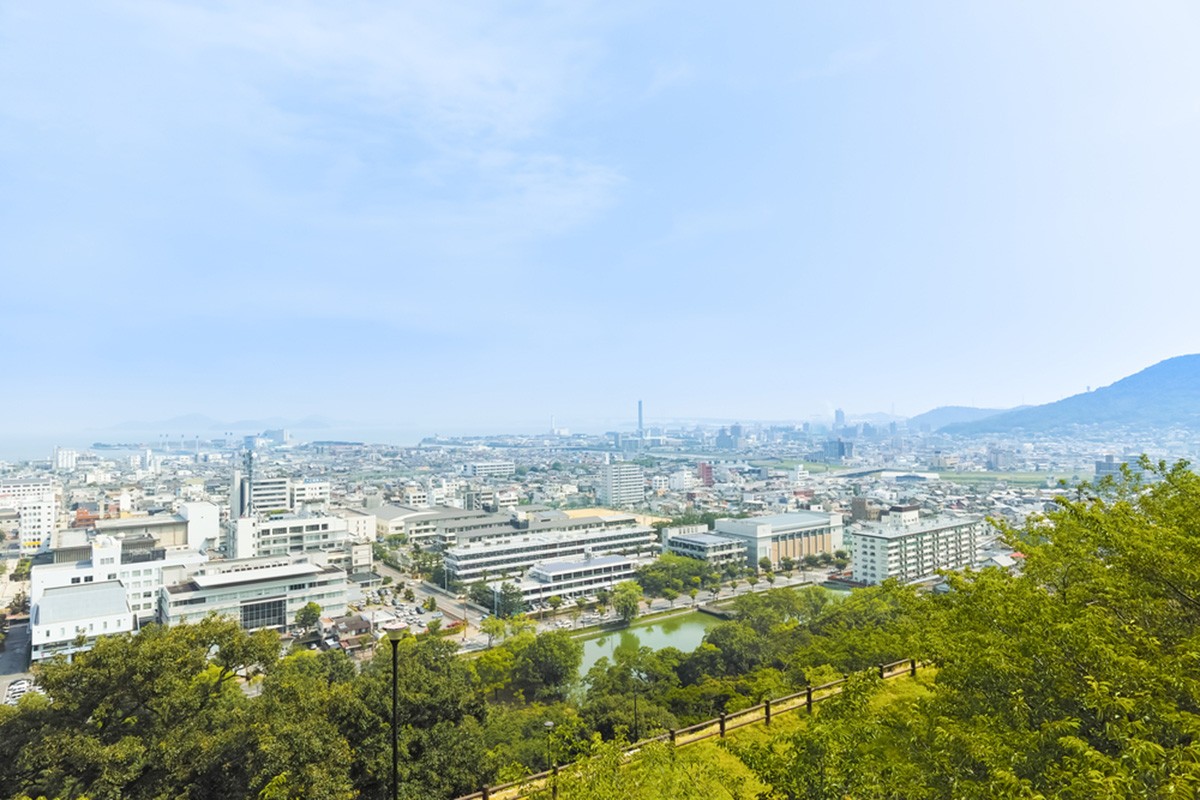 Marugame is a historic area that has been an important point for maritime traffic since ancient times, and since Marugame Castle was built in the 17th century, it developed into a prosperous castle town. Marugame City also includes remote islands in the Seto Inland Sea, such as Honjima Island and Hiroshima Island.

Things to Do in Marugame City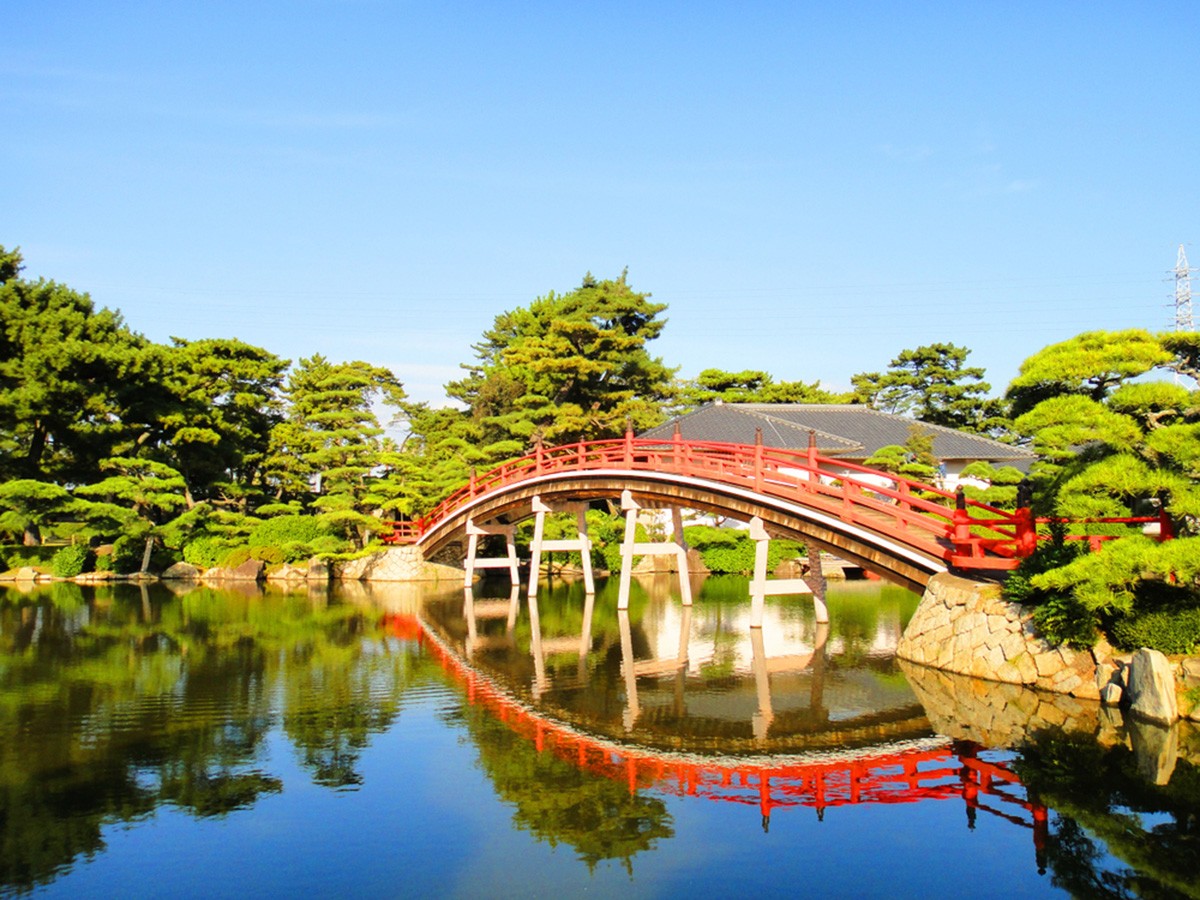 There are various attractions in Marugame City, such as historical sites, museums, a theme park, and the natural scenery of the sea and mountains. Here, we will introduce some of our favorite sightseeing spots.

Marugame Castle and Other Historical Buildings
In Marugame City, there are historical sites such as Marugame Castle, which has been chosen as one of Japan's "top 100 castles", and a Japanese garden called the Nakazu Bansho-en, with a teahouse and art museum on the grounds. Marugame Castle is a definite must-see. Known as the "famous stone-foundation castle", the beautiful white tenshu, or castle keep, stands atop the tallest stone wall foundation in Japan. The stone wall was built using the highest leveling techniques available at the time it was built, and the shapes of the stones and how they were stacked together differ in different areas of the wall, so it's definitely worth a look.

Marugame Genichiro-Inokuma Museum of Contemporary Art, the Uchiwa-no-Minato Museum, and Other Artistic Spots
You should definitely visit some museums while in Marugame City. For example, at the Marugame Genichiro-Inokuma Museum of Contemporary Art, you can appreciate a variety of contemporary artworks, including those by the local artist, Genichiro Inokuma. (Closed for renovation until March 31, 2020.)

At the Uchiwa-no-Minato Museum, visitors can view and experience the production of the city's famous traditional craft, "Marugame Uchiwa" fans.
Sights on Honjima Island and Other Remote Islands of Marugame City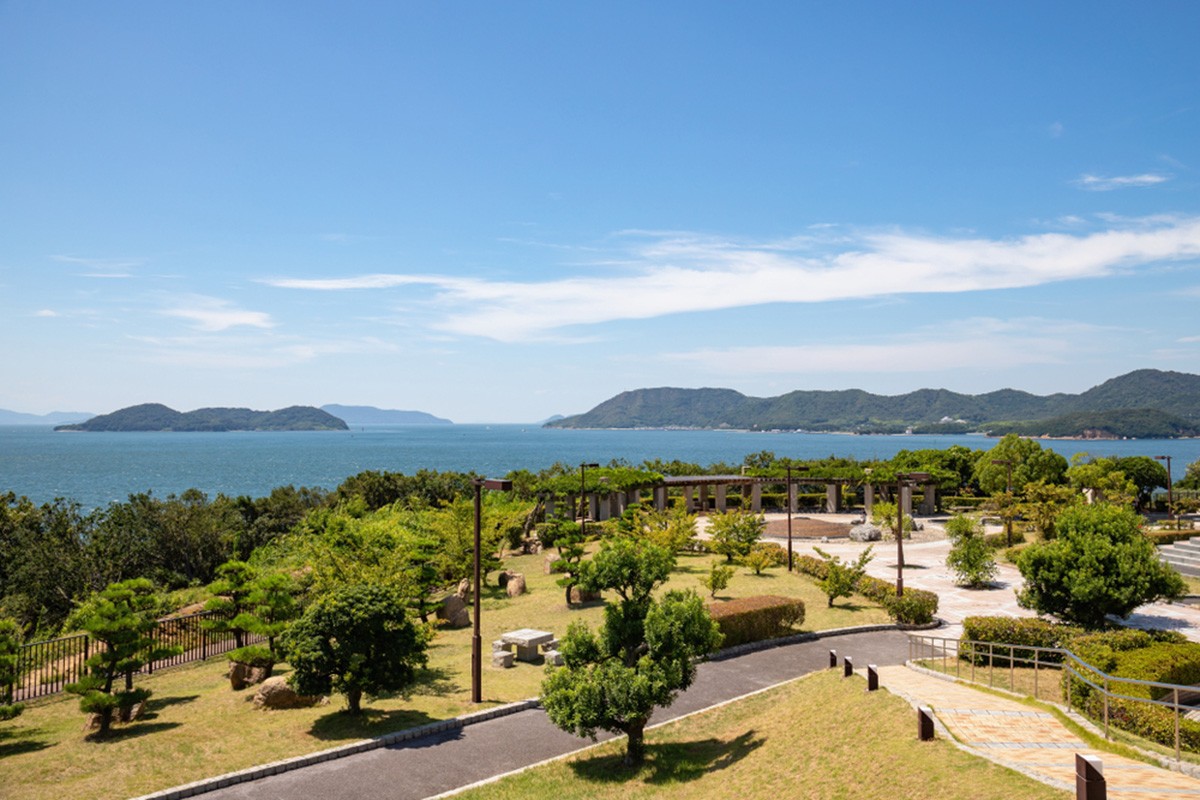 If you want to explore the whole of Marugame City, make sure to go see the remote islands as well. There are 5 islands belonging to Marugame City, but the one with the most tourist spots is Honjima Island. The streets are lined with traditional Japanese houses, and there are historical sights such as the old government office, the "Shiwaku Kinbansho". Also, there are temples and shrines, including Kogarasu Shrine and Toko-ji Temple, and other sightseeing spots, such as Mt. Tomiyama, where you can see a view of both the Seto Inland Sea and the Seto Ohashi Bridge.

Marugame City Food and Restaurants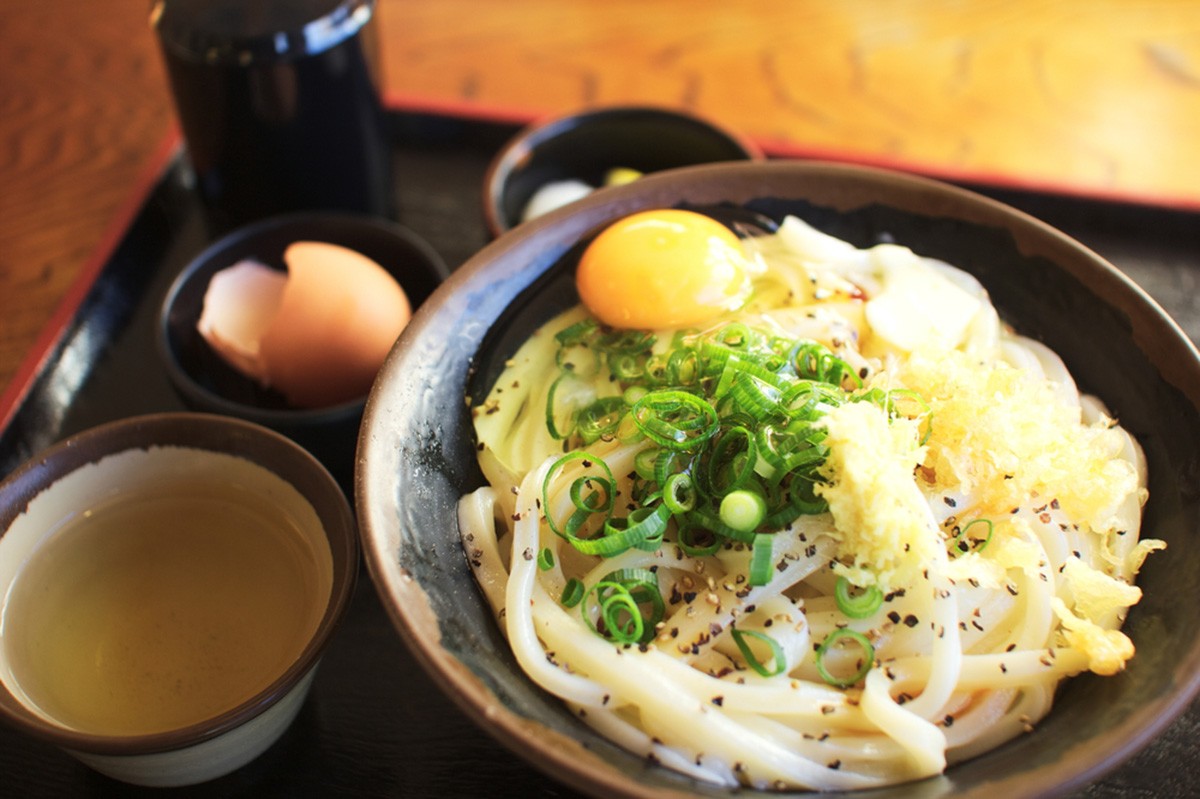 In Marugame City, you can enjoy the Kagawa specialty "Sanuki udon", and Marugame original "bone-in chicken". Bone-in chicken is prepared by seasoning a chicken thigh with garlic and other spices, then grilling it.

Most of the restaurants where you can eat these dishes are in the coastal area around JR Marugame Station. Additionally, there are very few places to eat on the remote islands, basically just a few on Honjima Island.
Marugame City Hotels and Ryokan Inns
Most of the accommodations in Marugame City, such as hotels and ryokan inns, are in the coastal area near JR Marugame Station. There are plenty of reasonable options in the 3,000 - 5,000 yen range in this area as well.

There are very few places to stay on the remote islands, with only a few options on Honjima Island or Hiroshima Island.
Access to Marugame City
If you want to visit Marugame, aim for JR Marugame Station, which is the tourism base. Take the limited express train from JR Okayama Station, where the Shinkansen stops from either direction and arrive in about 40 minutes.

To go to the various sights from JR Marugame Station, it is most convenient to use the community bus. If you want to go to a remote island, take the ferry that leaves from Marugame Port.
Spot information
Spot name:Marugame City (JR Marugame Station)
Street address:6 Shinmachi, Marugame City, Kagawa Prefecture (zipcode 763-0045)
Access:Okayama Station → [JR Limited Express] 40 minutes → Marugame Station
Wi-Fi:Available(KAGAWA Wi-Fi)
Language:English, Chinese, Korean, Thai
Credit cards:VISA, MasterCard, JCB, AMERICAN EXPRESS, Diners Club International
[Survey] Traveling to Japan
Recommend