Let's Experience Colored Leaves and Festivals Unique to Autumn in Fukuoka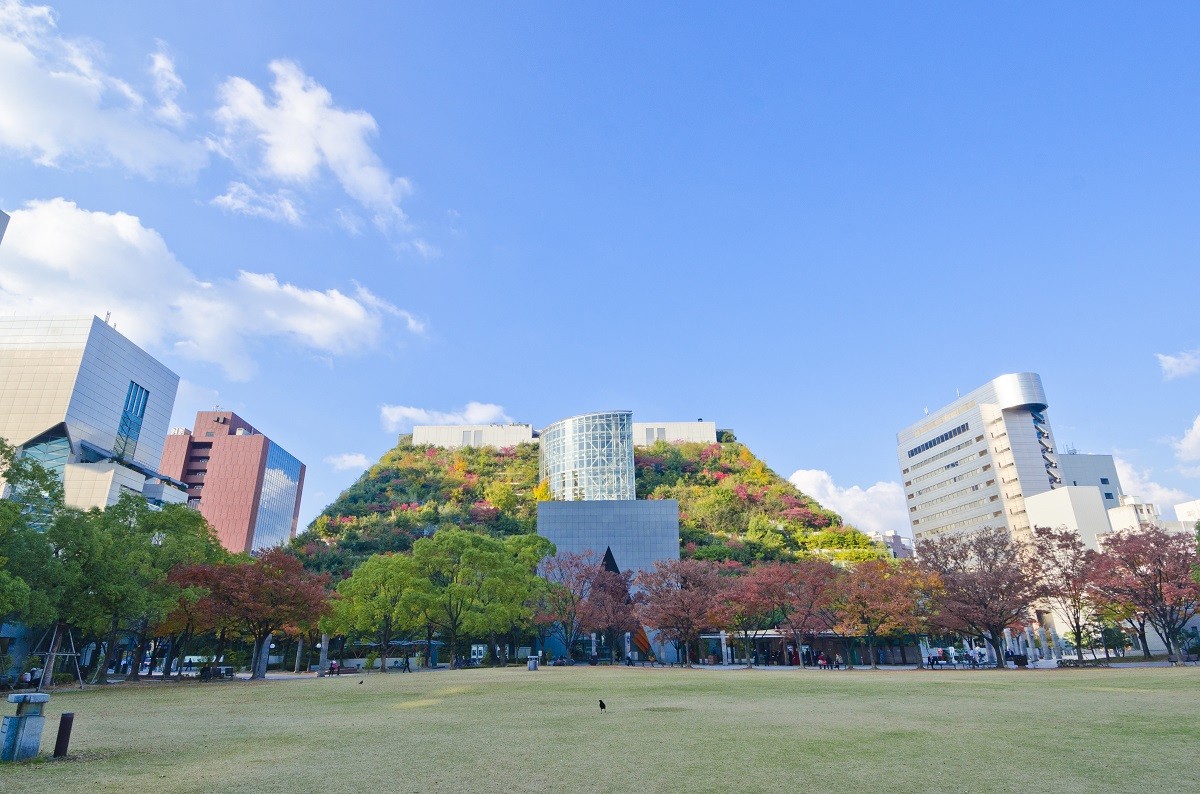 In the autumn of Fukuoka, you can appreciate the colorful red and yellow autumn leaves, experience the traditional Japanese autumn festival, and discover more charm. Since you're in Fukuoka, it would be a waste to only enjoy the local food and shopping. Let's go see the colorful autumn of Fukuoka.

Weather and Temperature of Fukuoka Autumn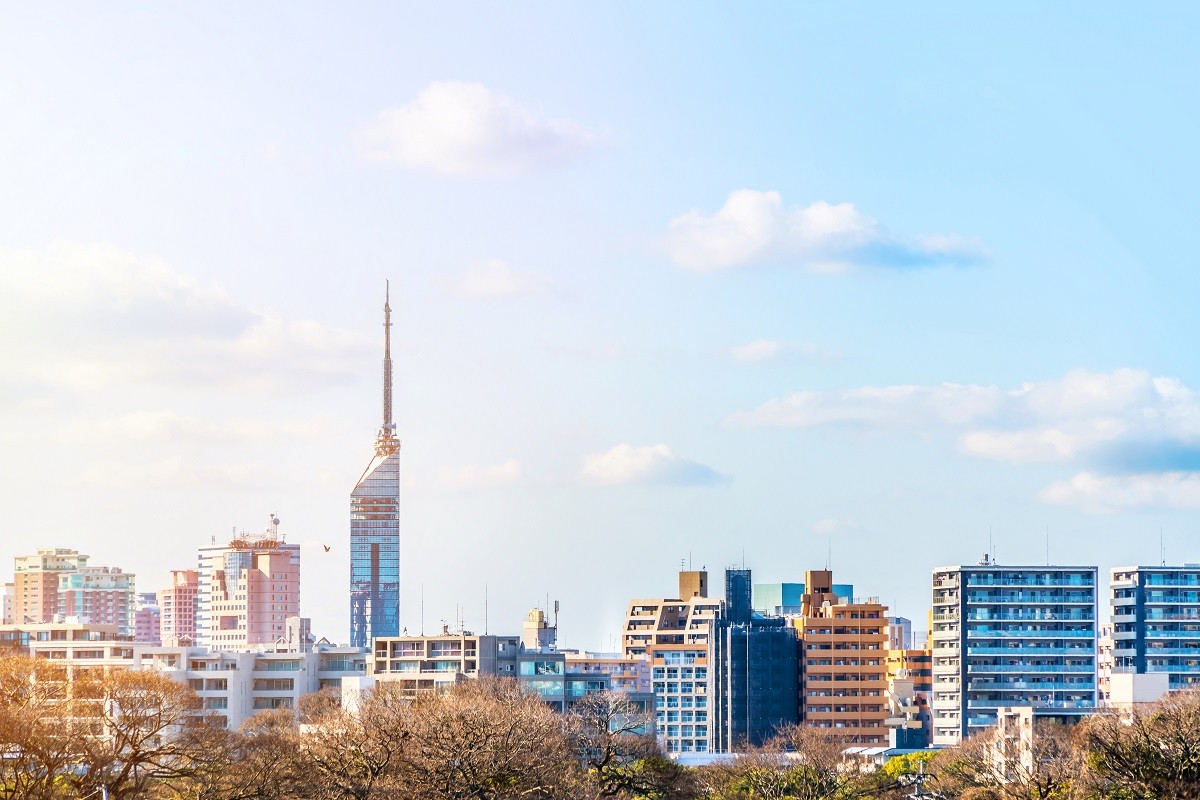 In September in Fukuoka, it is hot with the average temperature being 24.4 degrees Celsius. However, it becomes a little more comfortable in October and November when it is below 20 degrees. You should take a light coat or jacket. Note that typhoons may occur until December.

What to do in Autumn in Fukuoka
Colored Leaves of Autumn in Fukuoka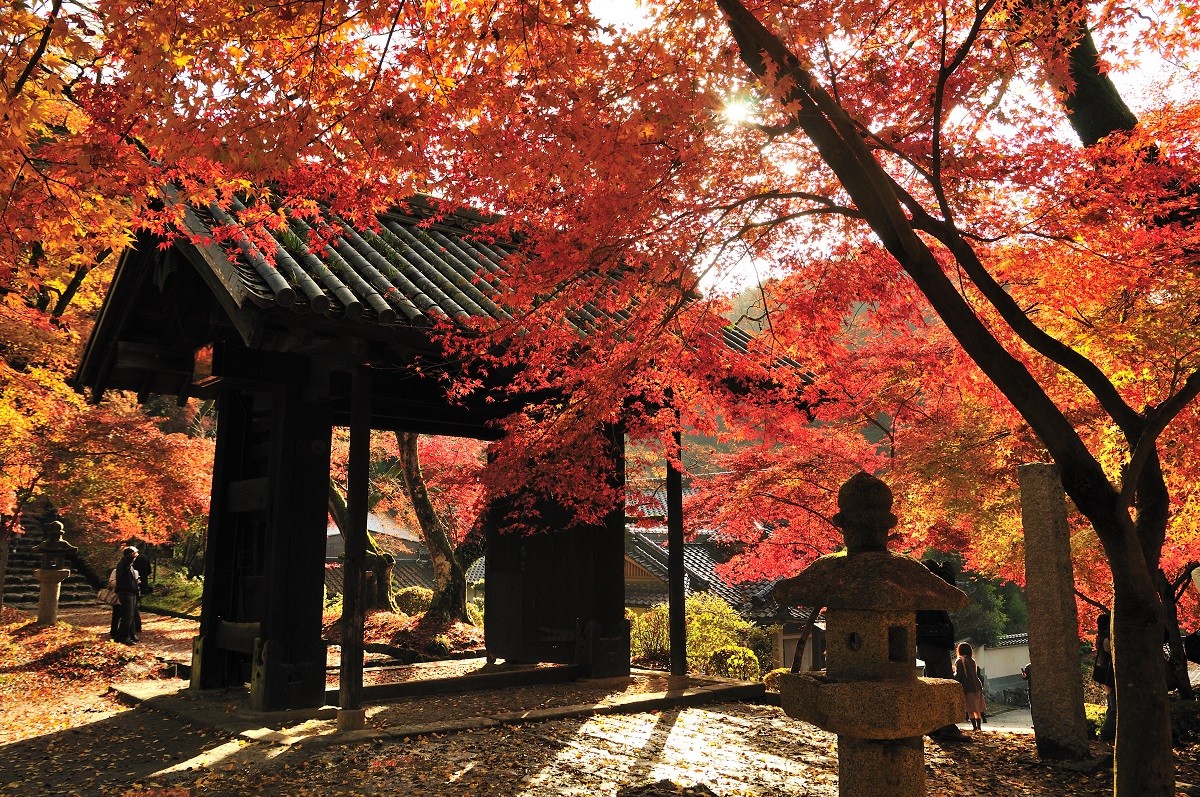 If you want to see the autumn leaves in Fukuoka, we recommend the Akizuki castle called "Chikuzen no Kyoto" ("Chikuzen" is the old name for Fukuoka). "Sugi no Baba dori", a place where horses were trained during the Edo period, is a popular street for tourists. There are now tea shops and souvenir shops, and you can take a leisurely stroll while watching the autumn leaves. The contrast between the black gate of the Akizuki Castle ruins and the red maple is the best.

The autumn leaves in Fukuoka in 2016 was in late November, and early December in 2017 and 2018. If you visit from late November to early December, you should be able to see the most beautiful autumn leaves.
Spot Information
Spot name: Akizuki Castle Ruins
Address: Akizukinotori, Asakura City, Fukuoka Prefecture
Access: Hakata Station → [JR Kagoshima Main Line] 23 minutes → Motoyama Station → [Fukuoka Municipal Subway] 28 minutes → Amagi Station → [Amagi Kanko Bus] 20 minutes → Museum front ... 10 minutes on foot
Wi-Fi: Unavailable
Fukuoka Autumn Festival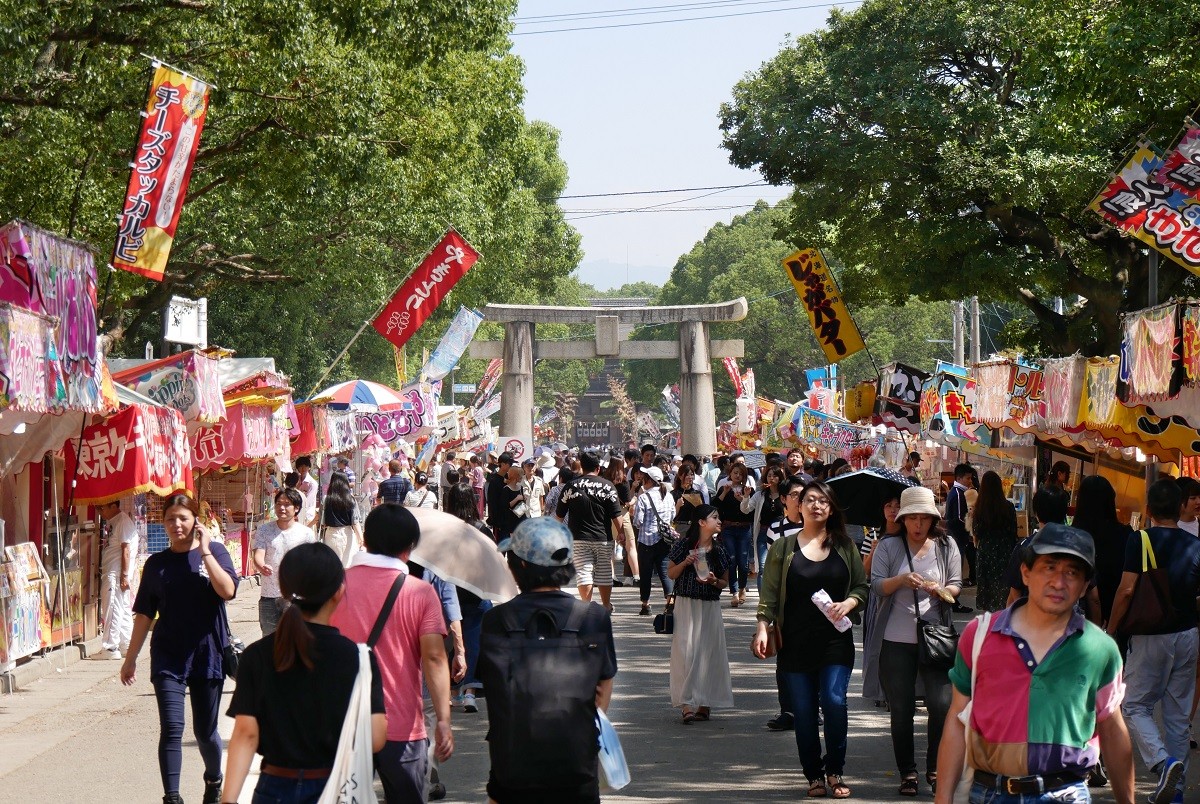 Hakozakigu in Fukuoka city is a shrine with a history of over 1000 years. Hojoya, held every fall here, is one of the three major Hakata festivals, along with Hakata Dontaku in spring and Hakata Gion Yamakasa in summer. "Hojo" means to release living creatures, and the purpose of the festival is to cherish the lives of all things, to stop killing, and to appreciate the fruits of autumn. For this reason, during the festival period, memorials for killed creatures are held at the shrine.

On the 7 days when the festival takes place, there are more than 500 stalls along the approach, crowded with more than 100,000 people. The main features of the stall are the cute toy "Ohajiki" handcrafted by Hakata doll craftsmen and the glass instrument "Champon" painted by a shrine maiden. Both are special items sold only at this festival. Be sure to get them before they sell out.
Spot Information
Spot name: Hakozakigu
Street Address: 1-22-1 Hakozaki, Higashi-ku, Fukuoka, 812-0053, Fukuoka Prefecture (zipcode: 812-0053)
Access: Tenjin Station → [Fukuoka Municipal Subway] approx. 9 minutes → Hakozakigumae Station ... 3 minutes on foot
Wi-Fi: Unavailable
Autumn Attractions in Fukuoka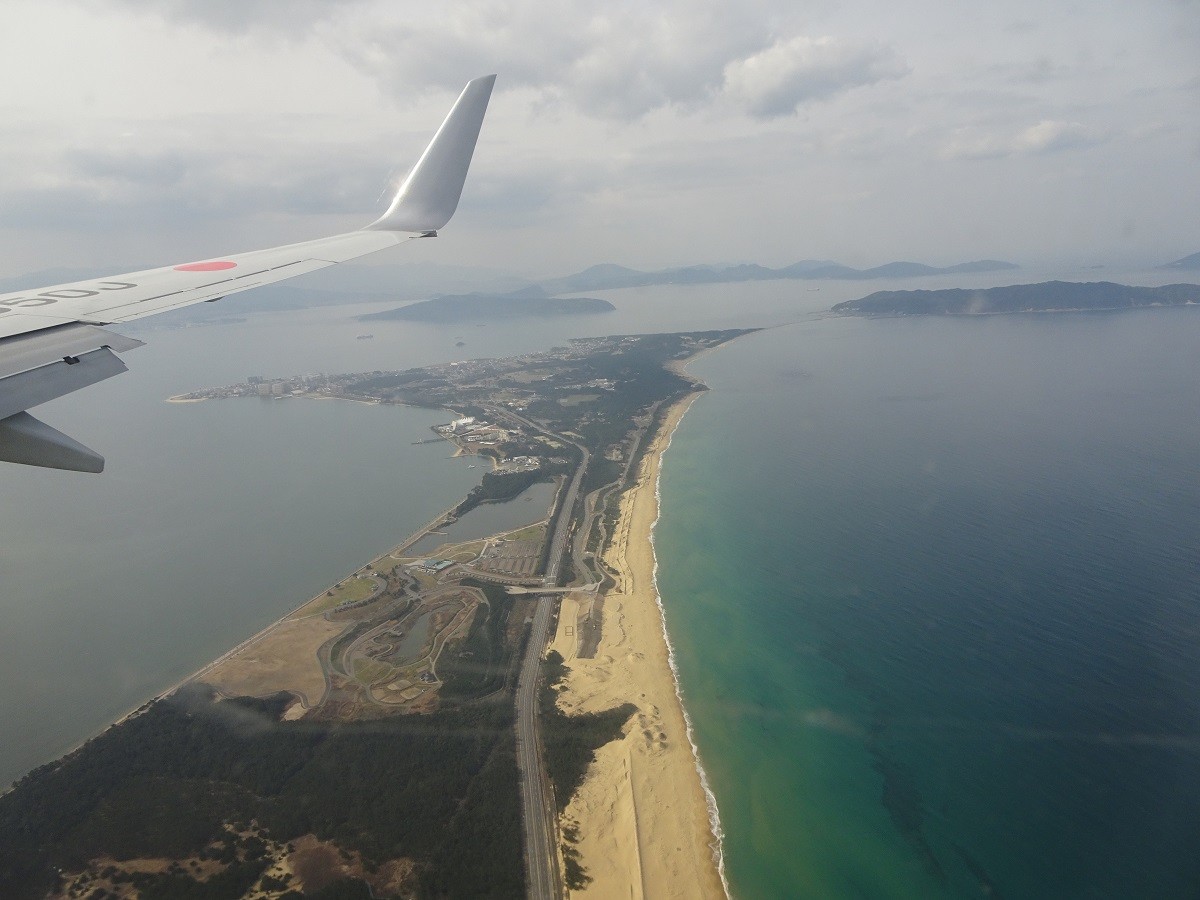 Between Shigajima in the north of Hakata Bay and Kyushu mainland, there is a sand bar called "Uminonakamichi" with a total length of about 8km. It is a spot that seems as if the road runs through the sea.

In the state-run Uminonakamichi Seaside Park, about 1.5 million red, white, and pink cosmos are filled in autumn, and coxcomb, Kokia, and Aki roses are fully covered. The sight is spectacular. In addition, there is a cycling course of about 12km here, and bicycles can be rented out. Running along the ocean in this refreshing season is very pleasant.
Spot Information
Spot name: Uminonakamichi Seaside Park
Street Address: 18-25 Nishitozaki, Higashi-ku, Fukuoka City, Fukuoka Prefecture 811-0321
Access: Hakata Station → [JR Kagoshima Main Line] approx. 10 minutes → Kashii Station → [JR Kashii Line] approx. 20 minutes → Uminonakamichi Station → [JR Kashii Line] approx. 5 minutes → Nishitozaki Station… 10 minutes on foot
Wi-Fi: Available
[Survey] Traveling to Japan
Recommend