3 Famous Cherry Blossom Spots in Fukuoka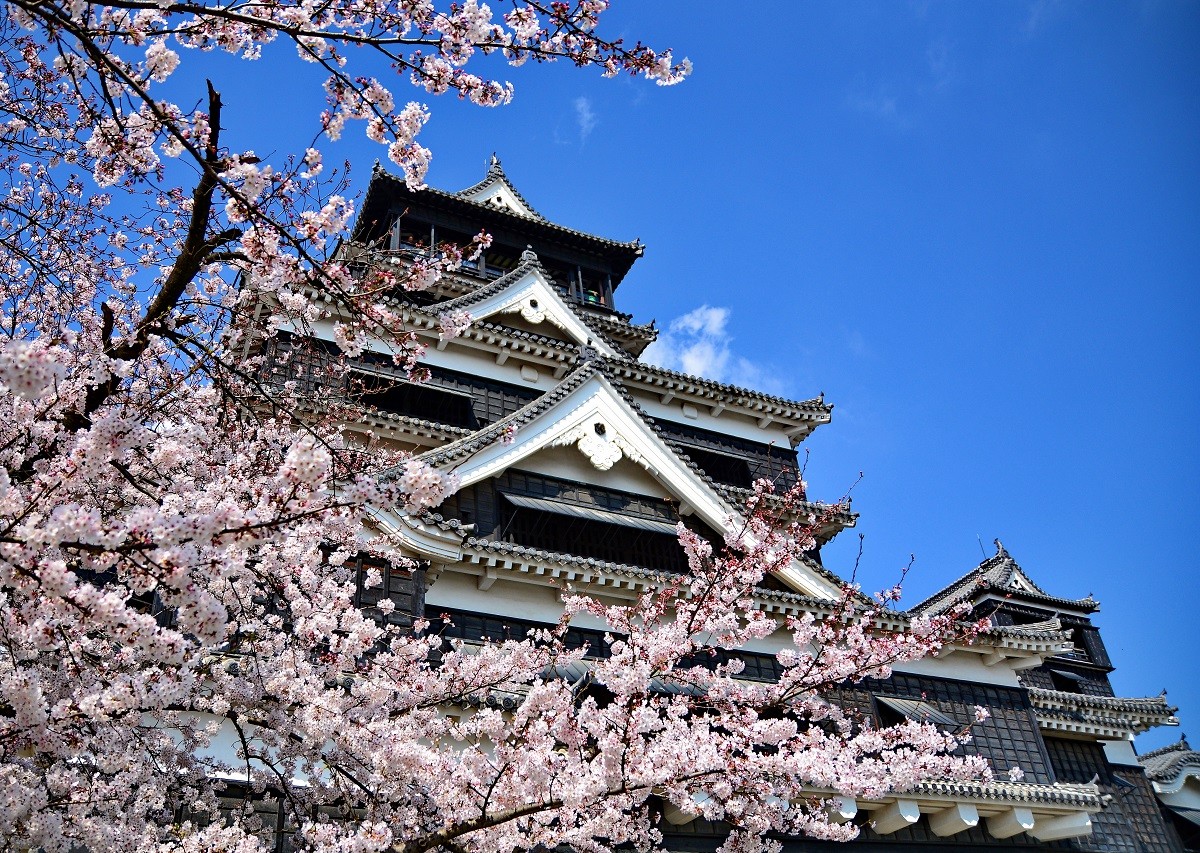 The cherry blossom season in Fukuoka is in late March. Since it is located in southern Japan, it reaches full bloom relatively quickly. The people of Fukuoka look forward to seeing beautiful cherry blossom trees everywhere for a few days. Here are three spots with different tastes that are recommended in particular.

Forecast and Best Time to See Cherry Blossoms in Fukuoka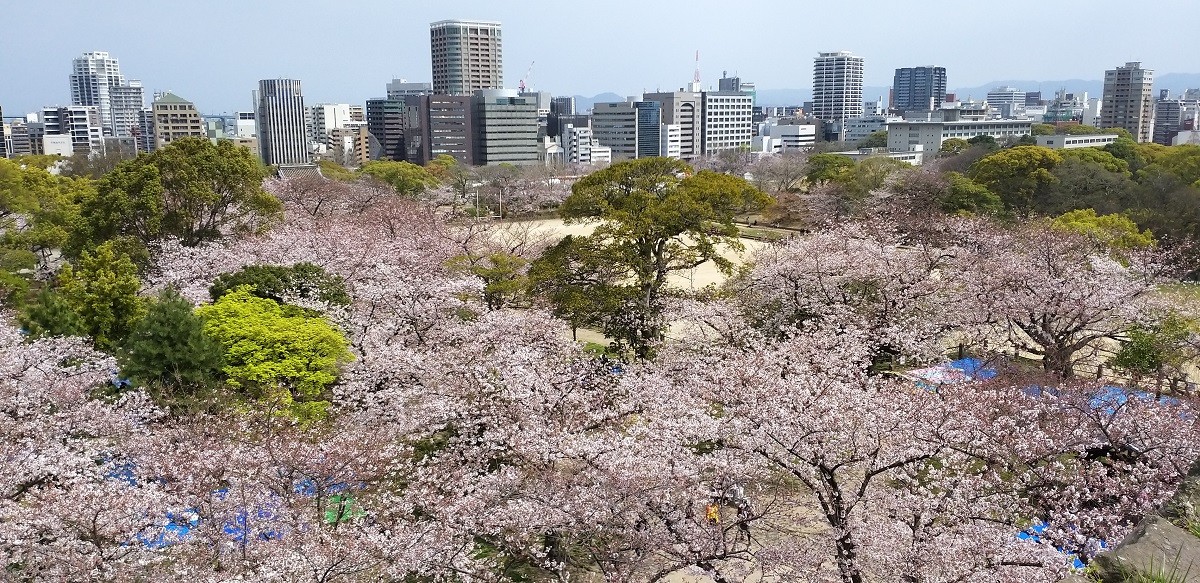 First, check the best times to see cherry blossoms in Fukuoka. Looking at the flowering dates of the last few years, it was March 13 in 2013, March 19 in 2014, March 22 in 2015, March 19 in 2016, March 25 in 2017, March 19 in 2018, and March 21 in 2019. It is in full bloom around 10 days after the flowering date. Be sure to visit Fukuoka during this time.

If you want to know more specific dates, you can check out the "Japan Cherry Blossom Information" from the Japan Weather Association. It is announced on the web from February to May. The website also supports English and Chinese (traditional and simplified).
In March, Fukuoka is less than 10 degrees, and is particularly cold at night. Be sure to go out for cherry blossom viewing with a jacket and scarf.
Sightseeing Spots in Fukuoka ① Fukuoka Castle Sakura Festival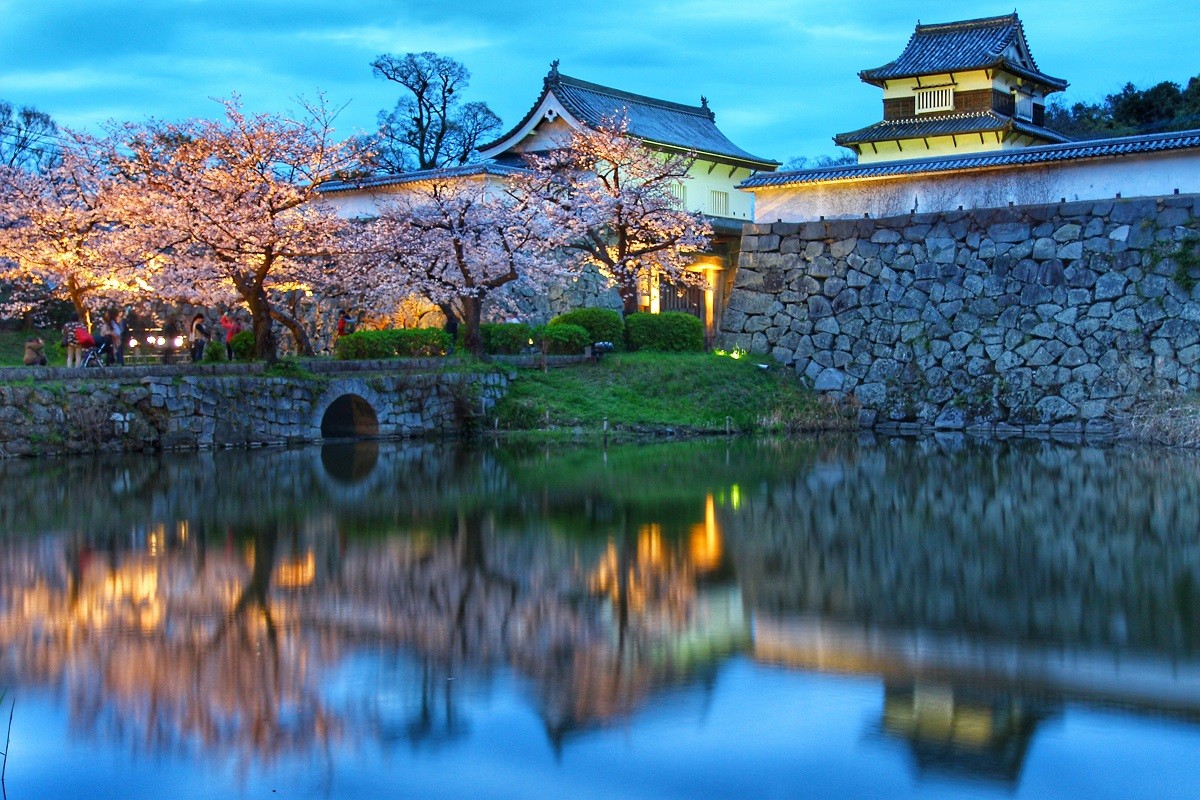 Maizuru Park is the most popular in Fukuoka Prefecture. This park is centered on the Honmaru ruins of Fukuoka Castle. The "Fukuoka Castle Sakura Festival" is held here every year. About 1,000 cherry trees are in full bloom in this large site, and it is lit up alongside the city walls at night. It is also famous as a photography spot because it allows you to see fantastic and beautiful sights. In the paid special light-up area, you will be impressed by the more elaborate and attractive sights.

There are also stalls selling yakitori, yakisoba, and sake. There are also events such as street performances and horseback riding experiences, so it is crowded with visitors. There are so many people that it is easy to get lost. You should avoid meeting up with others within the park.
Spot Information
Spot name: Maizuru Park
Address: 1 Jonai Chuo-ku Fukuoka Prefecture Fukuoka City
Access: Tenjin Station → [Fukuoka City Subway] 2 minutes → Akasaka Station ... 8 minutes on foot
Wi-Fi: Unavailable
Sightseeing Spots in Fukuoka ② Nishi Park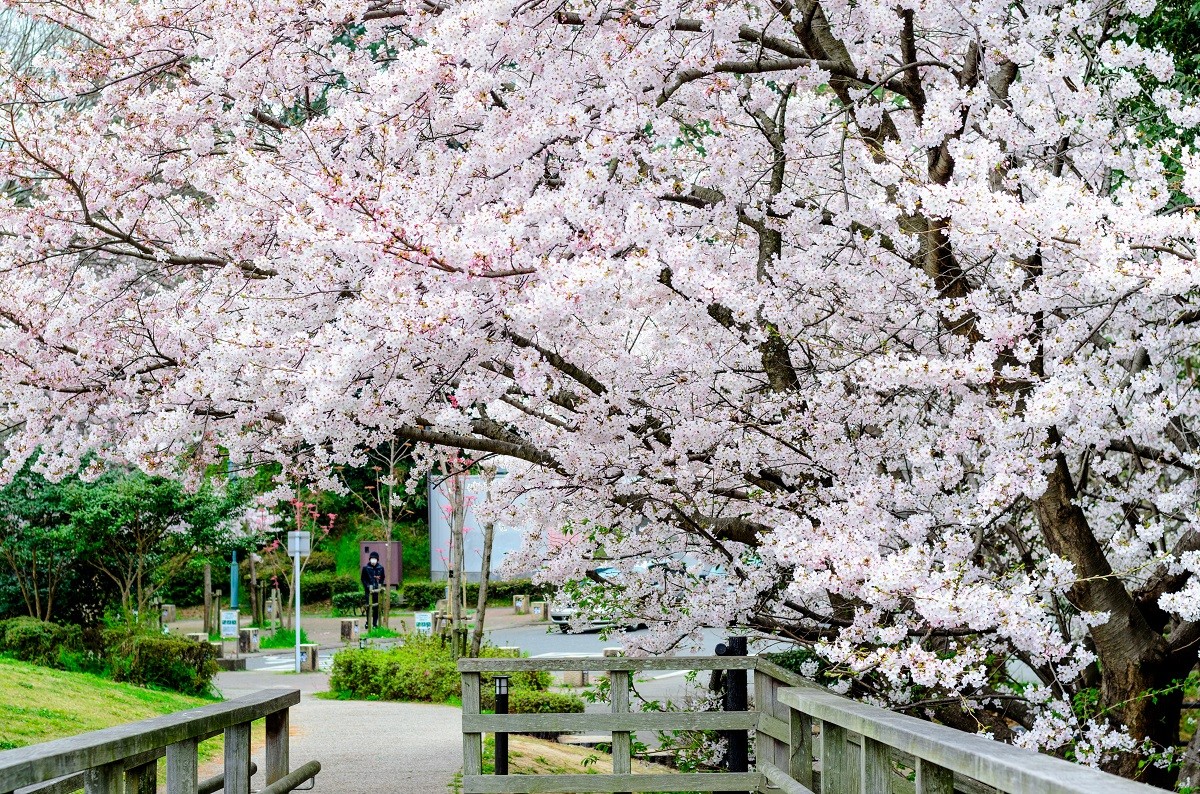 Nishi Park is the only place in Fukuoka Prefecture that has been selected as one of the "100 Best Sakura Places in Japan". A wide variety of cherry trees such as the Yoshino, Oshima, Yamazakura and Weeping cherry trees are planted. There are about 1,300. It is a favorite spot for locals and is the perfect place to spend a leisurely time surrounded by cherry trees. You can also overlook the streets of Fukuoka, Hakata Bay, and Shiga Island from the observation plaza in the park.

Spot Information
Spot name: Nishi Park
Address: 13 Nishi Park, Chuo-ku, Fukuoka, Fukuoka
Access: Tenjin Station → [Fukuoka City Subway] 4 minutes → Oiso Koen Station ... 15 minutes on foot
Wi-Fi: Unavailable
Sightseeing Spots in Fukuoka ③ Asai Cherry Tree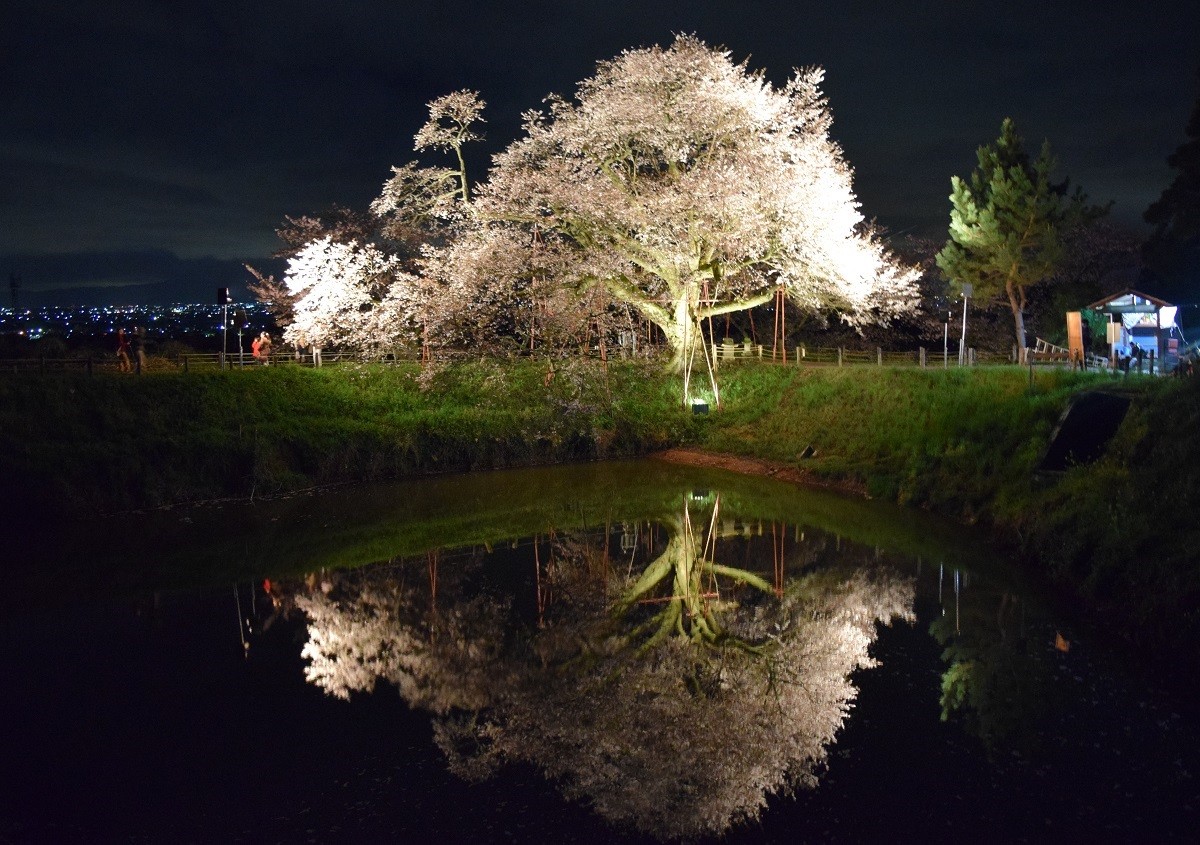 The imposing cherry blossoms are impressive. One cherry tree in Asai is a wild cherry tree about 100 years old. It is a large tree 4.3m around the trunk and 18m high. A light pink flower blooms a week later than the usual cherry tree. The "inverted cherry blossoms" reflected on the surface of the pond is also a beautiful sight. It is a hot topic in the local community that you can see fantastic sights, especially during the magic hour before sunset.

Spot Information
Spot name: Asai Cherry Tree
Address: 1151 Mino Yamamotocho, Kurume City, Fukuoka Prefecture
Access: Kurume Station → [Nishitetsu Bus] approx. 30 minutes → Nakaizumi Bus Stop… Approximately 20 minutes on foot
Wi-Fi: Unavailable
[Survey] Traveling to Japan
Recommend