Feel the beauty of the World Heritage Site at our recommended hotels by Mt. Yoshino, Nara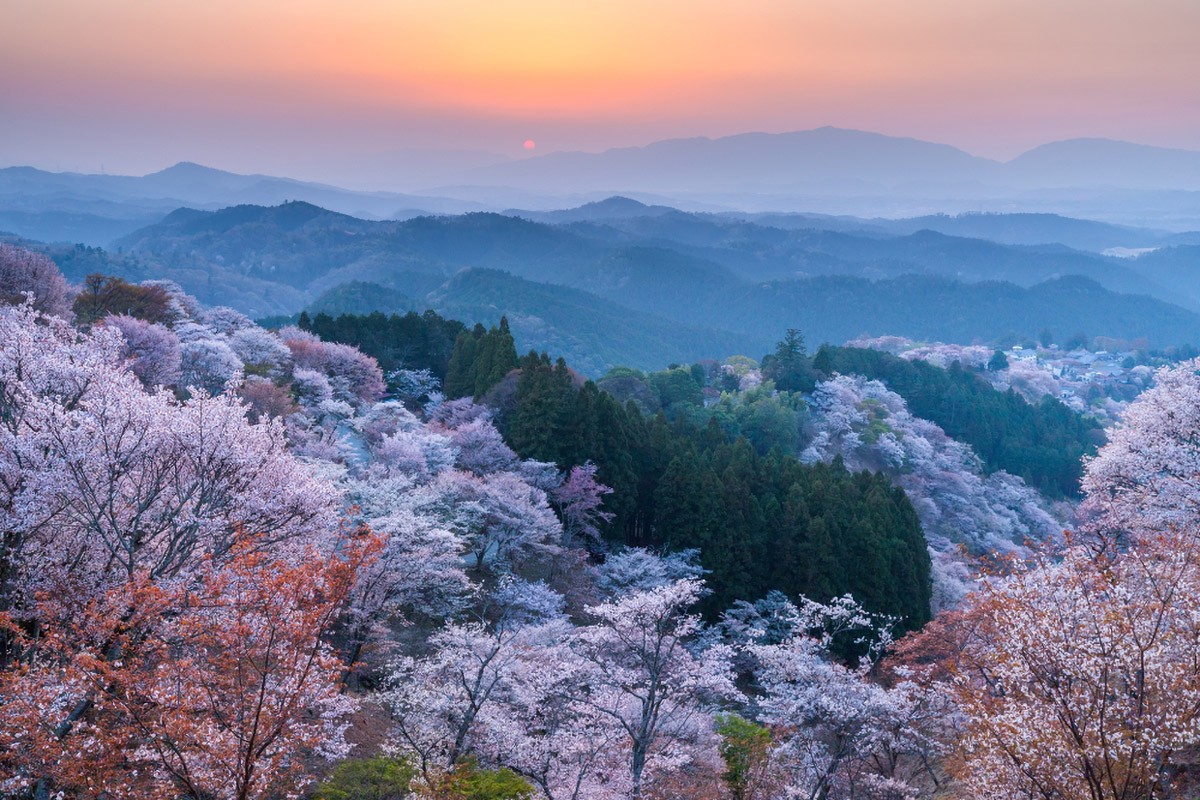 Said to be one of the most famous spots for cherry blossoms in Japan since ancient times, Mt Yoshino, Nara, has many elegant hotels. Furthermore, there are a large number of temples dotted around, including the World Heritage Site: "Sacred Sites and Pilgrimage Routes in the Kii Mountain Range". In this article, we will introduce hotels in the Mt Yoshino area that are overflowing with charm. 

The Cherry Blossoms around Mt Yoshino in Nara an area with well-established hotels
At Mt Yoshino, around 30,000 trees fully bloom in spring. These were not originally planted for cherry blossom viewing, but they were planted as sacred trees of Mt Yoshino. Moreover, My Yoshino is described as a place that has "Hitome Senbon ", that means one glance and you can see 1000 cherry blossoms branches. The origin of those words indicate the different areas of Mt Yoshino, known as "Shimo Senbon"(lower area), "Naka Senbon"(inner area), "Kami Senbon" (upper area) and "Oku Senbon" (inner area). Furthermore, the green of the trees makes your heart feel peaceful. Mt Yoshino is a place where you can enjoy mystical beauty

Features of Hotels in Yoshino, Nara
There are many temples around Kimpusen-ji, and this is one of the characteristics of Mt Yoshino. For this reason, in the famous spots from the lower cherry blossom tree area to the inner cherry blossom area, there are elegant hotels and lodging facilities for people on a temple pilgrimage. One feature is that there are a lot of hotels that allow you to enjoy the attractions of Yoshino in a variety of ways, such as hot springs and cuisine. 

The Yoshino Onsen Motoyu, where famous writers who were attracted by the hot springs and cherry blossoms stayed in Yoshino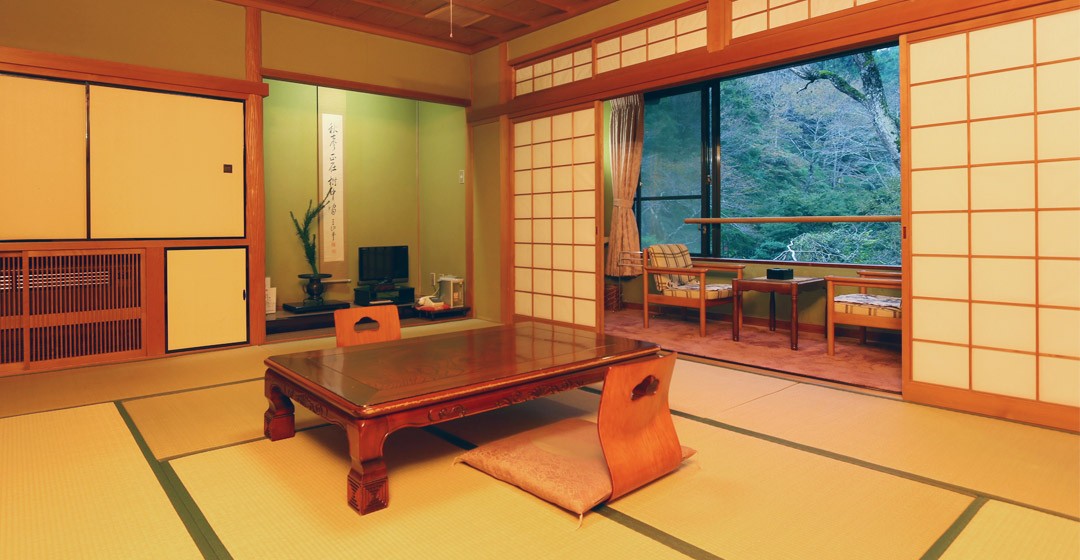 Yoshino Onsen Motoyu opened in 1870, it is a famous, well-established hotel that stands in the middle of beautiful scenery in a remote location. It is a place where famous writers attracted by the hot springs and cherry blossoms, and the room that famous poet Tōson Shimazaki stayed in still remains the same as it was at that time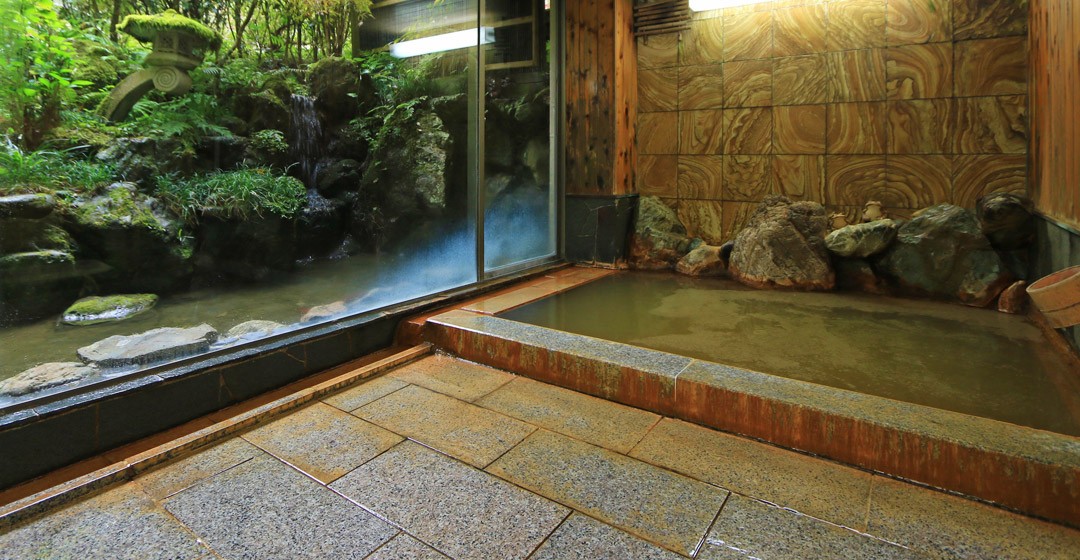 Furthermore, the cuisine is also one of the attractions of this hotel. You can enjoy delicious, nourishing seasonal food such as Kamo Nabe, made with Aigamo and Botan Nabe, made with boar. You can enjoy your days off with beautiful scenery, hot springs, and cuisine.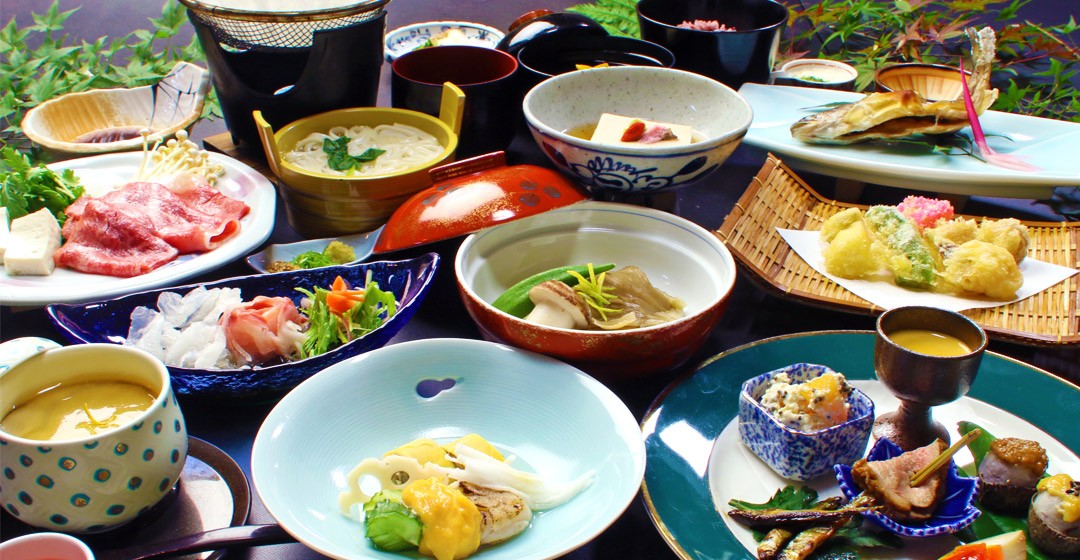 Spot Information
Spot name: Yoshino Onsen Motoyu
Street Address: 

Street Address: 902-1 Yoshinoyama, Yoshino-chō, Yoshino-gun, Nara. 639-3115

Access: 20 minutes on foot from Yoshino station (free bus available for guests: bus reservation necessary) 
Wi-Fi: Available
Language: English
Credit cards: Cash only 
Historical Hotel that appeared in Edo travel journals, the Yoshinoso Yukawaya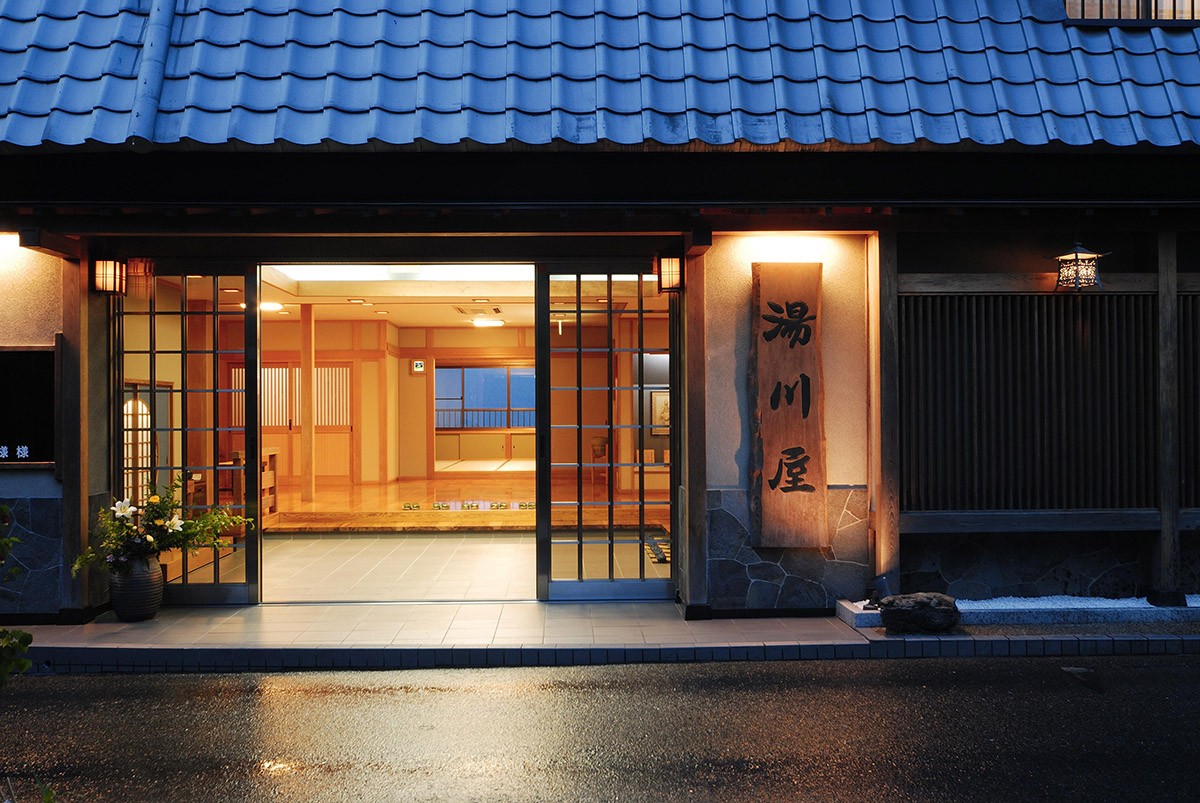 The Yoshinoso Yukawaya is a historic hotel that was built 300 years ago and appeared in Edo travel journals. You can receive a thoughtful service in this facility that was made of local wood. Since it is the hotel closest to the World Heritage Site Kinpusen-ji Temple which is a symbol of Mt Yoshino, and there are lots of souvenir shops and restaurants in the area, it is perfect for exploring Mt Yoshino.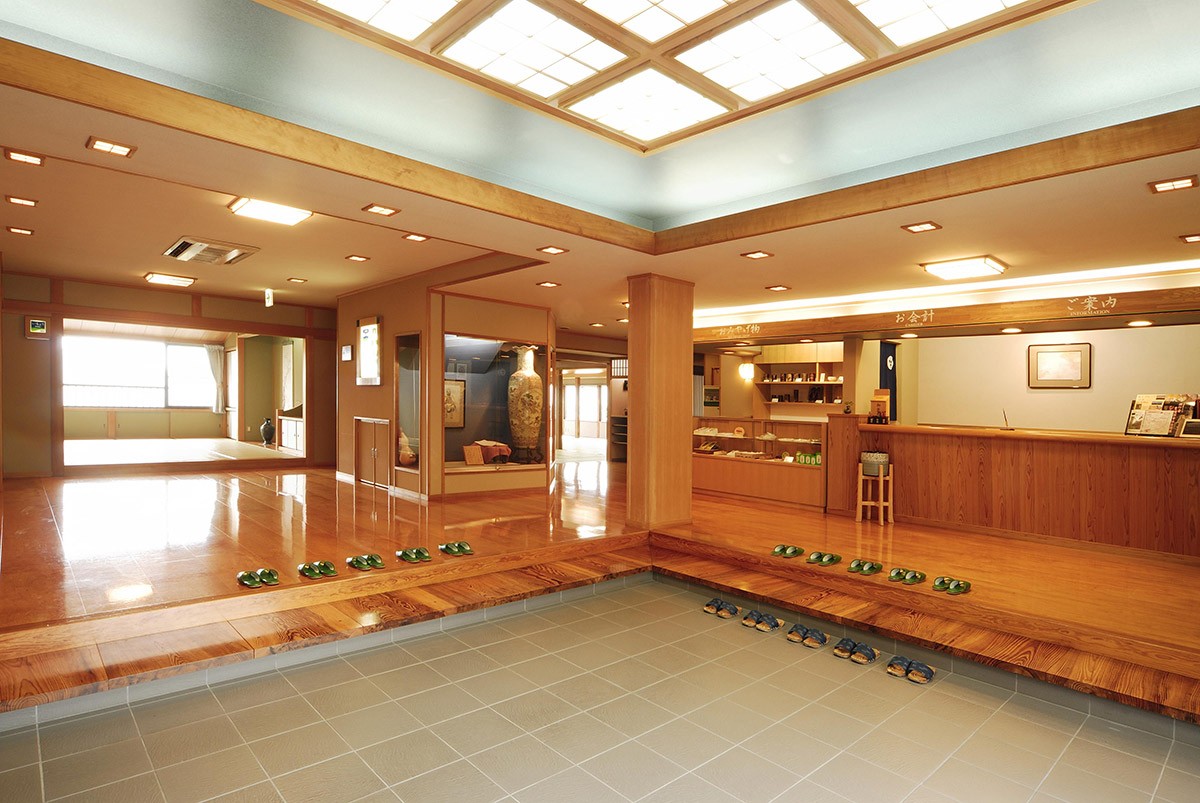 An attraction of this hotel is the deliciousness of its food. Especially, "Saigyo Nabe" which lavishly uses "Yoshino Kudzu" a Yoshino specialty that will leave you with a memorable taste. It is a hotel that will heighten your satisfaction level when you stay at Mt Yoshino.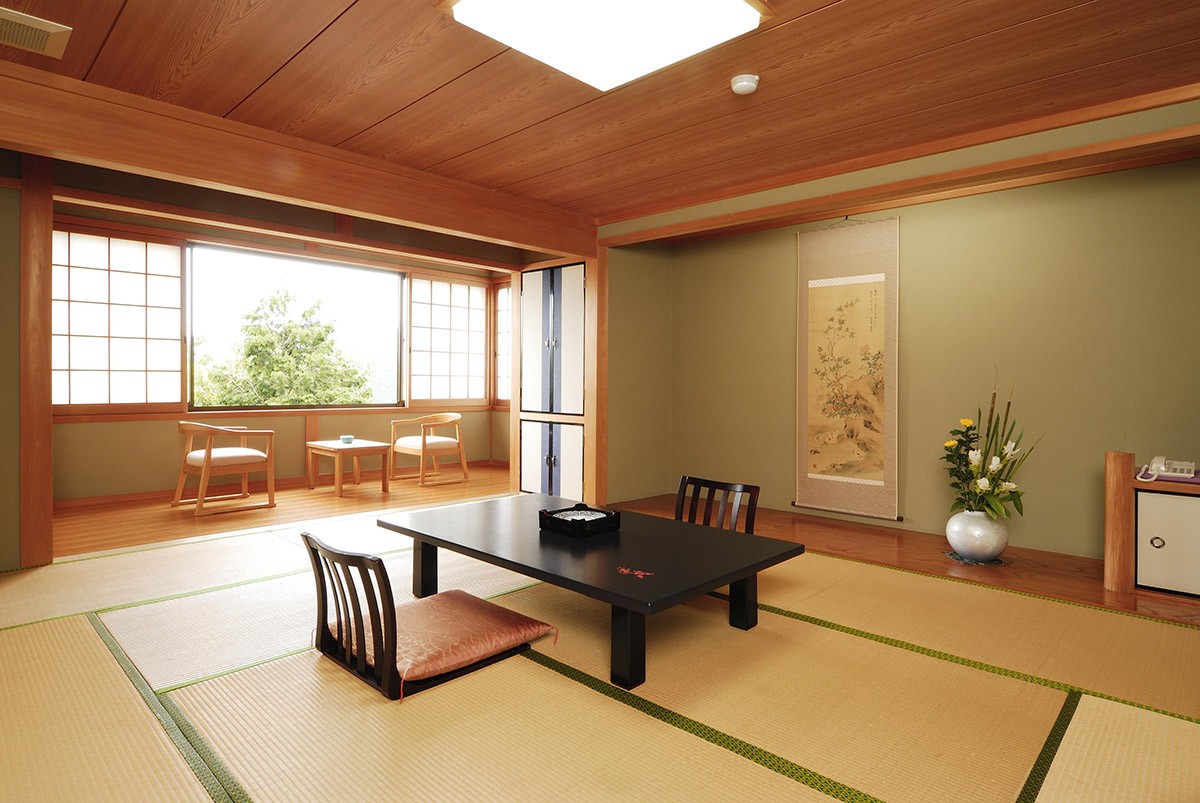 Spot Information
Spot name: Yoshinoso Yukawaya

Street Address: 440 Yoshinoyama, Yoshino-cho, Yoshino-gun, Nara 639-3115

Access: Get off at Yoshino Station. about 3 minutes from Senbonguchi Station to Sanjou Station, and from there about 7 to 8 minutes on foot. 
Wi-Fi: Available
Language: English 

Credit cards: Accepted (UNION PAY, ALIPAY, PayPal, etc.)
[Survey] Traveling to Japan
Recommend