Yoshinoyama, Japan's Best Cherry Blossom Spot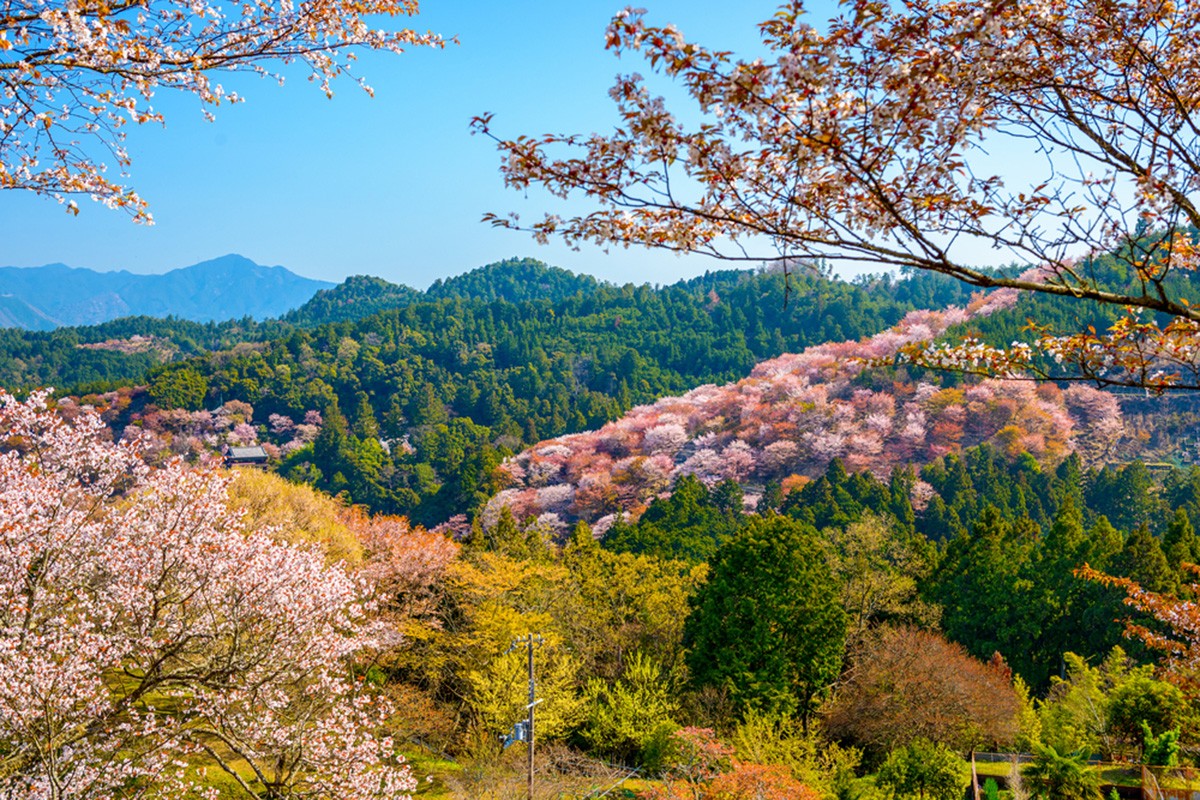 Yoshinoyama is a mountain that spreads in Yoshino Town, Nara Prefecture, and it is a valuable spot where the entire mountain is registered as a World Heritage Site. It is also famous as a cherry blossom spot in Japan. Furthermore, there are many historical buildings such as temples and shrines at the foot of the mountain and on the ridge, and you can walk around them.

About Yoshinoyama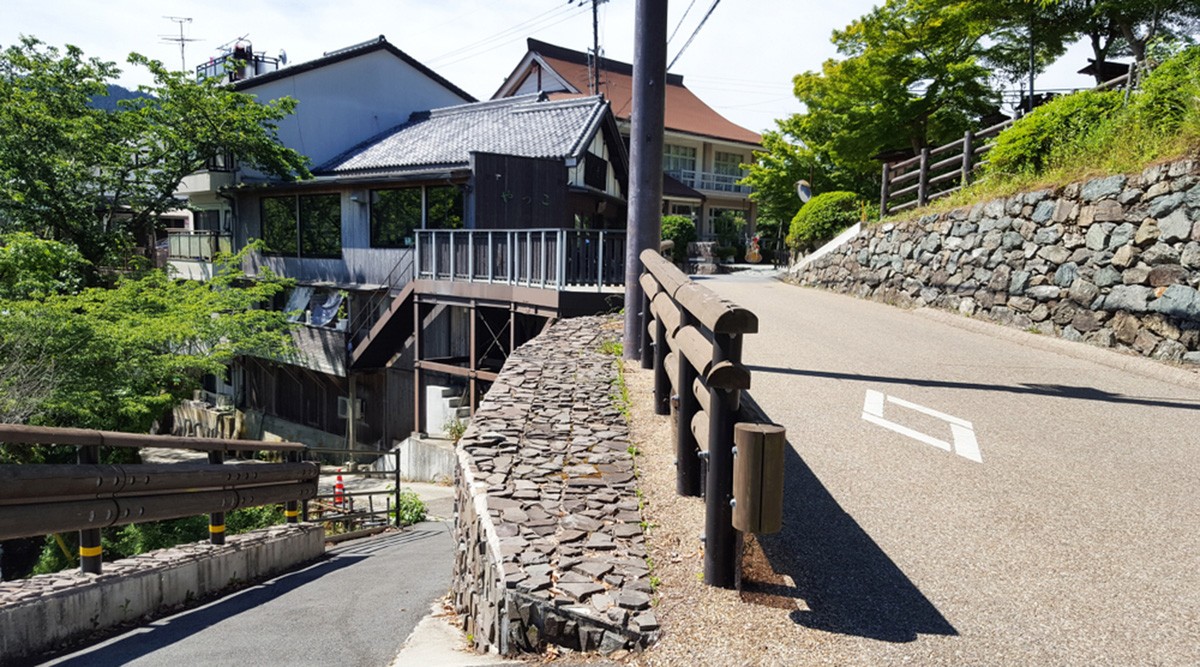 Yoshinoyama is a historic area that has gathered faith as a sacred site of Shugendo about 1,300 years ago. Shugendo is a unique religion in Japan that combines traditional Japanese beliefs of Sangakushinko with Shinto and Buddhism.

In addition, along the road that runs on the mountain, there are many historic temples and shrines such as Shugendo temples, as well as Ryokan or Japanese inn and souvenir shops lined to form a street of Monzenmachi.
Climate and Tourist Season of Yoshinoyama
The temperature is relatively lower and the amount of rainfall is higher in Yoshinoyama compared to the plains. There is especially a lot of rainfall during the summer, and the cold winters are severe, so in spring and autumn, when the climate is relatively mild, is more recommended if you want to explore Yoshinoyama. The mountains are colored with cherry blossoms in the spring, and the trees turn colorful with autumn leaves in the fall, so you can see a wonderful scenery.
Highlights and Things to do at Yoshinoyama
Many of Yoshinoyama's landmarks and natural sightseeing spots spread along the mountain-top path including Monzenmachi. Here are some of the recommended tourist spots.

Natural Scenery of Yoshinoyama including Cherry Blossoms and Autumn Leaves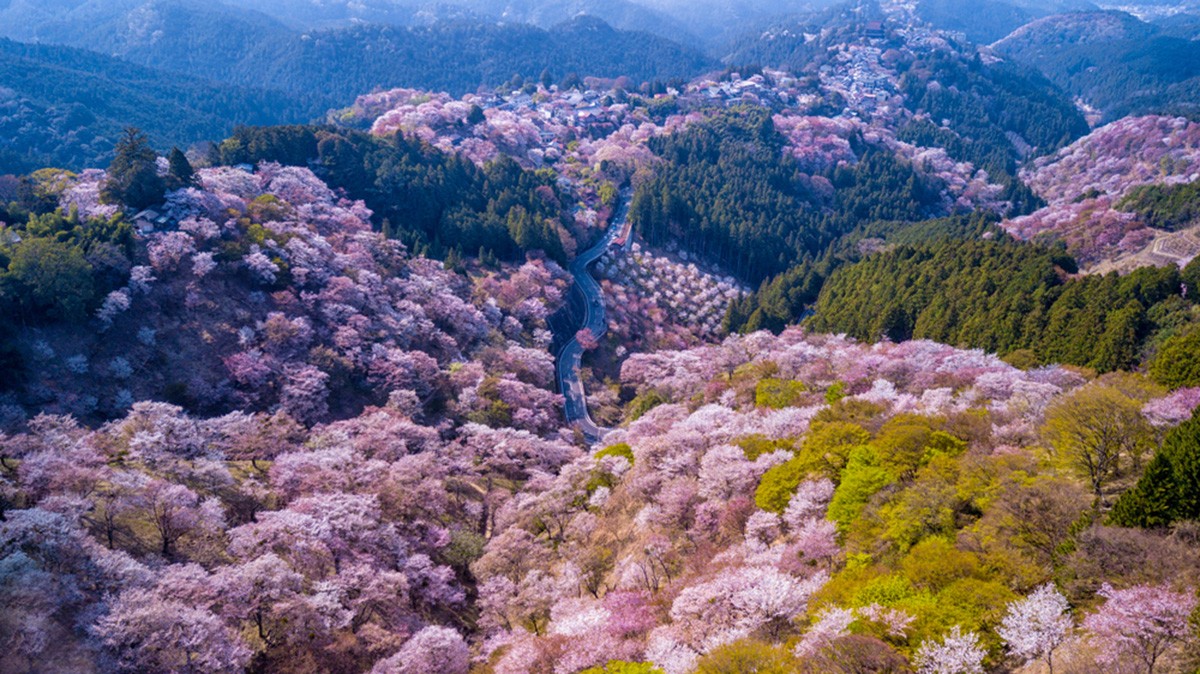 Yoshinoyama is a place where you can see different scenery every season, from cherry blossoms in the spring, hydrangea in the summer, autumn leaves in the fall, and the snow scene in the winter. The scenery of each season and the scenery created by the atmospheric temples and shrines are very beautiful. Among them, the spring cherry blossoms are a sight to see. Approximately 200 kinds of 30,000 cherry blossoms bloom on the roughly 8 km-long Yoshinoyama, covering the surface, making it a spectacular sight.
Kinpusenji and other Temples and Shrines of Yoshinoyama
There are more than 10 temples and shrines on Yoshinoyama, four of which are world heritage sites. Among them, you should visit the world heritage site "Kinpusenji Temple". "Kinpusenji" is a symbol of Yoshinoyama, and is the Sohonzan (head temple) of Shugendo. The massive wooden shrine, at about 34 meters high, has a striking presence, and you can see the beautiful scenery of the cherry blossoms within the grounds combined with the shrine in the spring.
Foods and Restaurants of Yoshinoyama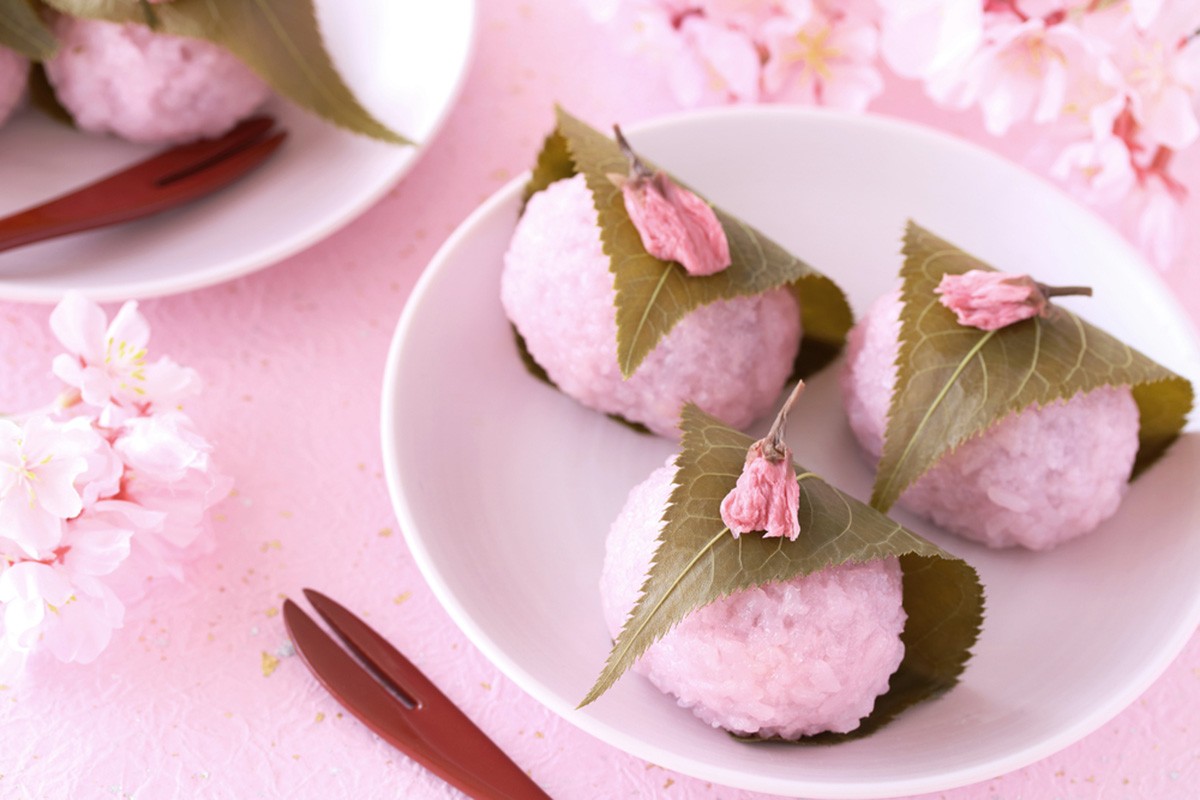 Yoshinoyama has a variety of famous gourmets. For example, "Kakinoha Sushi" made with vinegared mackerel wrapped in Kakinoha, and "Kuzu Udon" made from mixing in Yoshino's specialty Kuzuko, are famous. In addition, you should definitely try "Sakura Yokan / Sakura Mochi" and other Japanese sweets that are perfect for places famous for sakura. Japanese confectionery shops and restaurants where you can eat these famous gourmets are located around Kintetsu Yoshino Station and Monzenmachi of the mountain-top.
Hotels and Ryokan of Yoshinoyama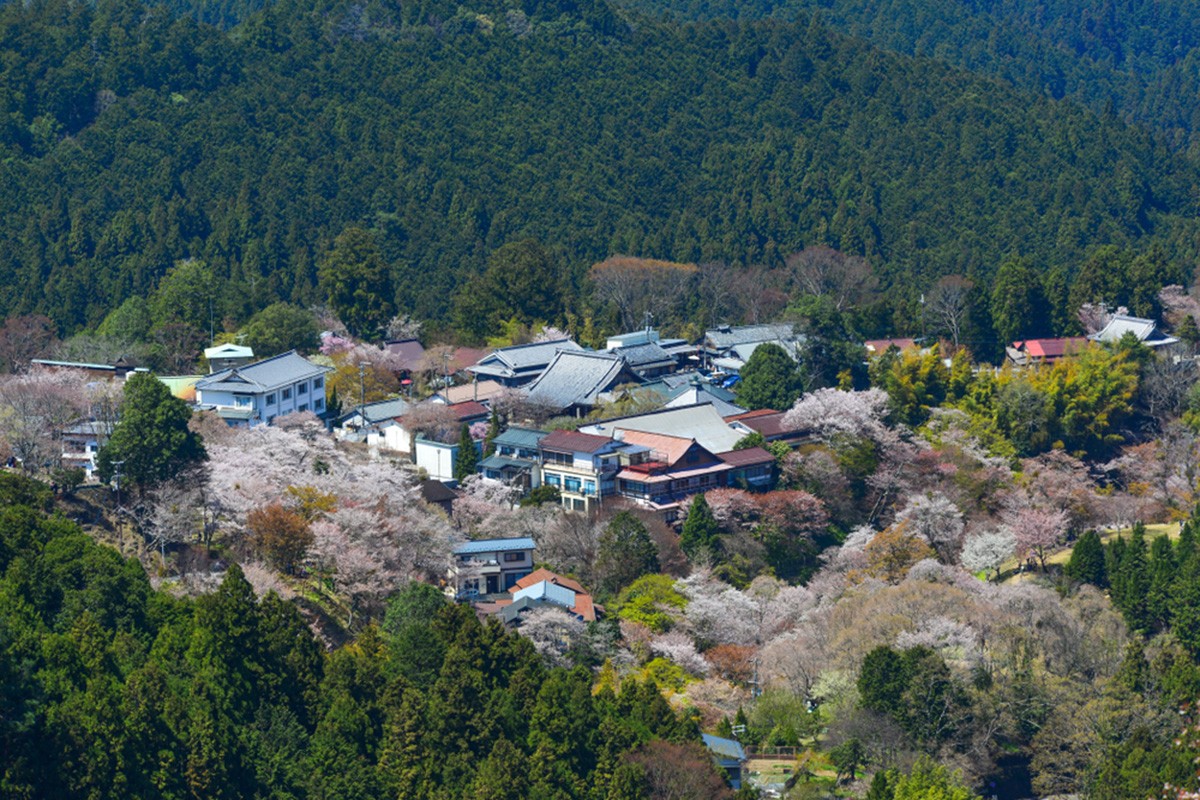 Many of the accommodation facilities of Yoshinoyama are located at Monzenmachi of the mountain-top. As most are either Japanese Ryokan or guest houses, you can stay in a Japanese-style atmosphere. In addition, because there are many lodgings surrounded by nature of Yoshinoyama, you can have a view of the cherry blossoms and autumn leaves from each accommodation facility.
Access to Yoshinoyama
The main station of Yoshinoyama is Kintetsu "Yoshino Station". It takes about 1 hour and 50 minutes from Kintetsu Nara Station to Kintetsu "Yoshino Station" by taking the limited express train, and transferring at Kintetsu "Yamato Saidaiji Station" and Kintetsu "Kashihara Jingumae Station".

Monzenmachi of the mountain-top is located about 3 minutes walking distance from Kintetsu "Yoshino Station". Take the ropeway from Yoshino Omine cable "Senbonguchi Station". It is about 3 minutes to "Yoshinoyama Station" of the mountain-top.
Spot information
Spot name: Yoshinoyama (Kintetsu Yoshino Station)



Street address: 6261 Yoshinoyama Yoshino-cho, Yoshino-gun, Nara-ken 639-3115
Access: About 1 hour and 50 minutes taking the limited express train from Kintetsu Nara Station, and transferring at Kintetsu Yamato Saidaiji Station and Kintetsu Kashihara Jingumae Station.
Wi-Fi: Available (Yoshino Free Wi-Fi)
Language: English
Credit cards: VISA, MasterCard, JCB, AMERICAN EXPRESS, Diners Club International
[Survey] Traveling to Japan
Recommend