Let's Go and See The Beautiful Cherry Blossom (Sakura) of Nara!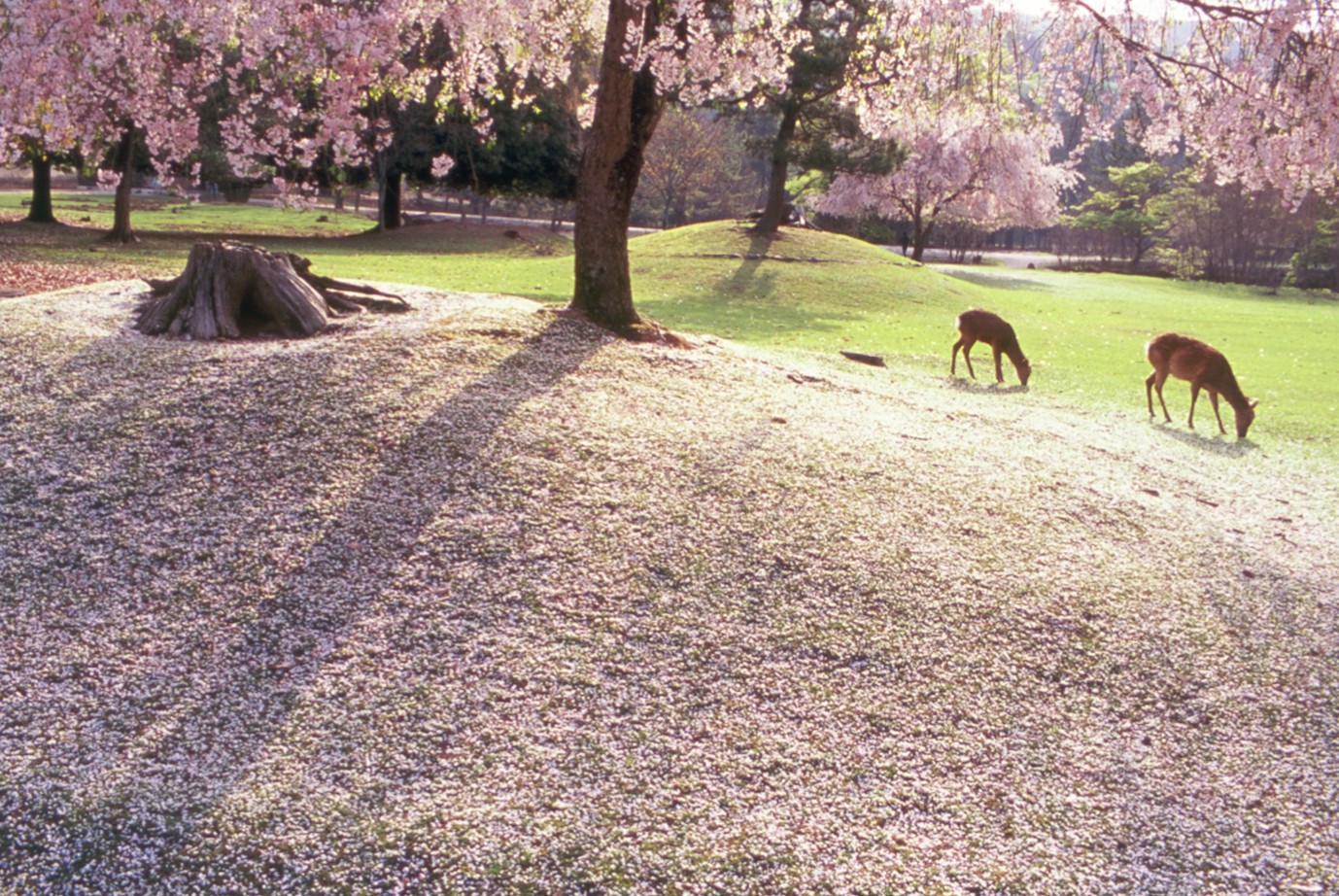 Nara Prefecture is full of cherry blossom attractions. You can see beautiful cherry blossom trees everywhere. There are several spots to enjoy cherry blossoms including the many shrines and temples such as Mt. Yoshino which gets covered in pink when the flowers bloom, as well as many other locations. Many of these spots are illuminated and you can enjoy some fantastic sights.
Cherry Blossoms in Nara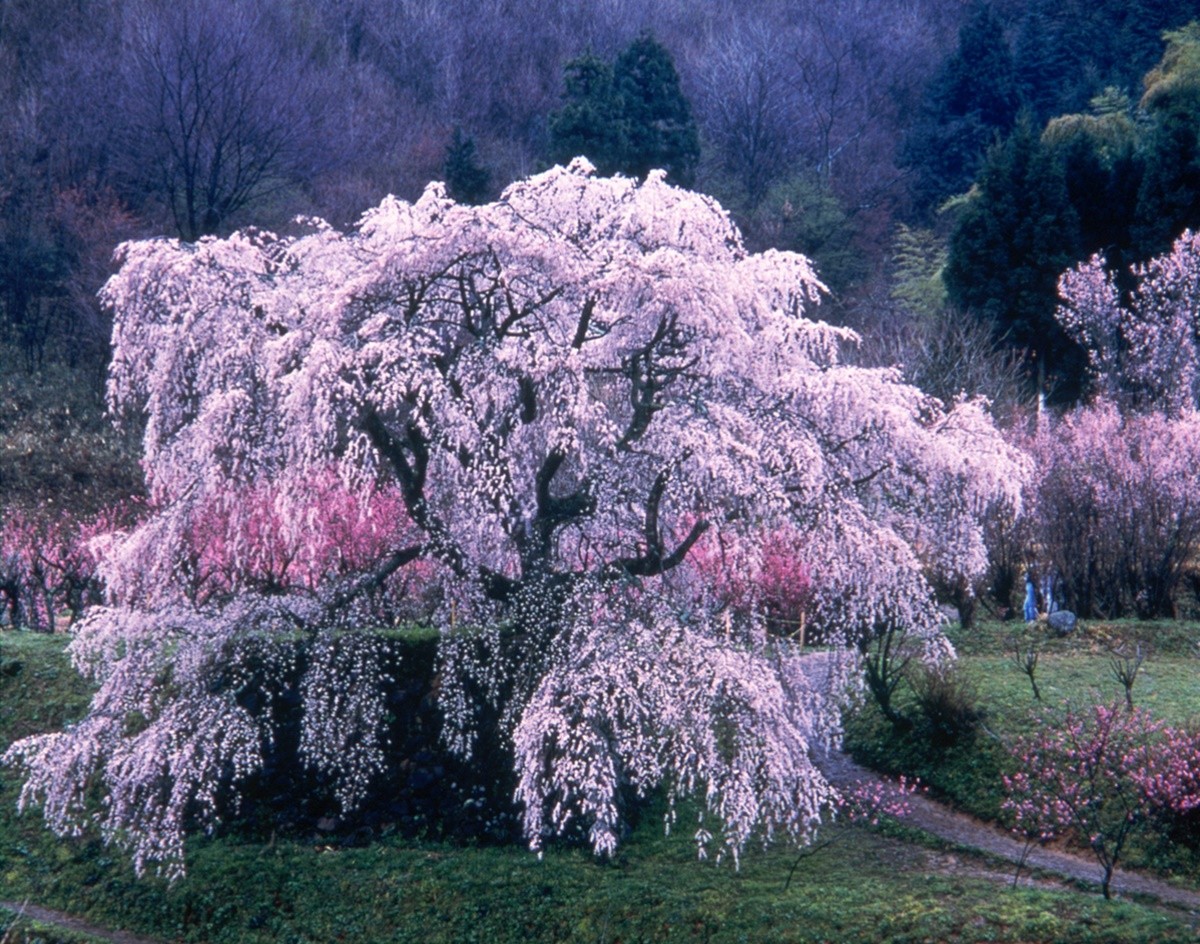 Nara Prefecture is dotted with landmarks ideal for Sakura viewing. Many tourists visit during the cherry blossom season and you can often see a bustling crowd. Hasedera in Sakurai City has plenty of flowers, and in Uda City, you can see 300-year-old trees covered with plump cherry blossoms called Matabee Sakura. At Nara Park in Nara City, there is a wide variety of Sakura, and you can enjoy them while sightseeing.
Sakura on Nara's Mt. Yoshino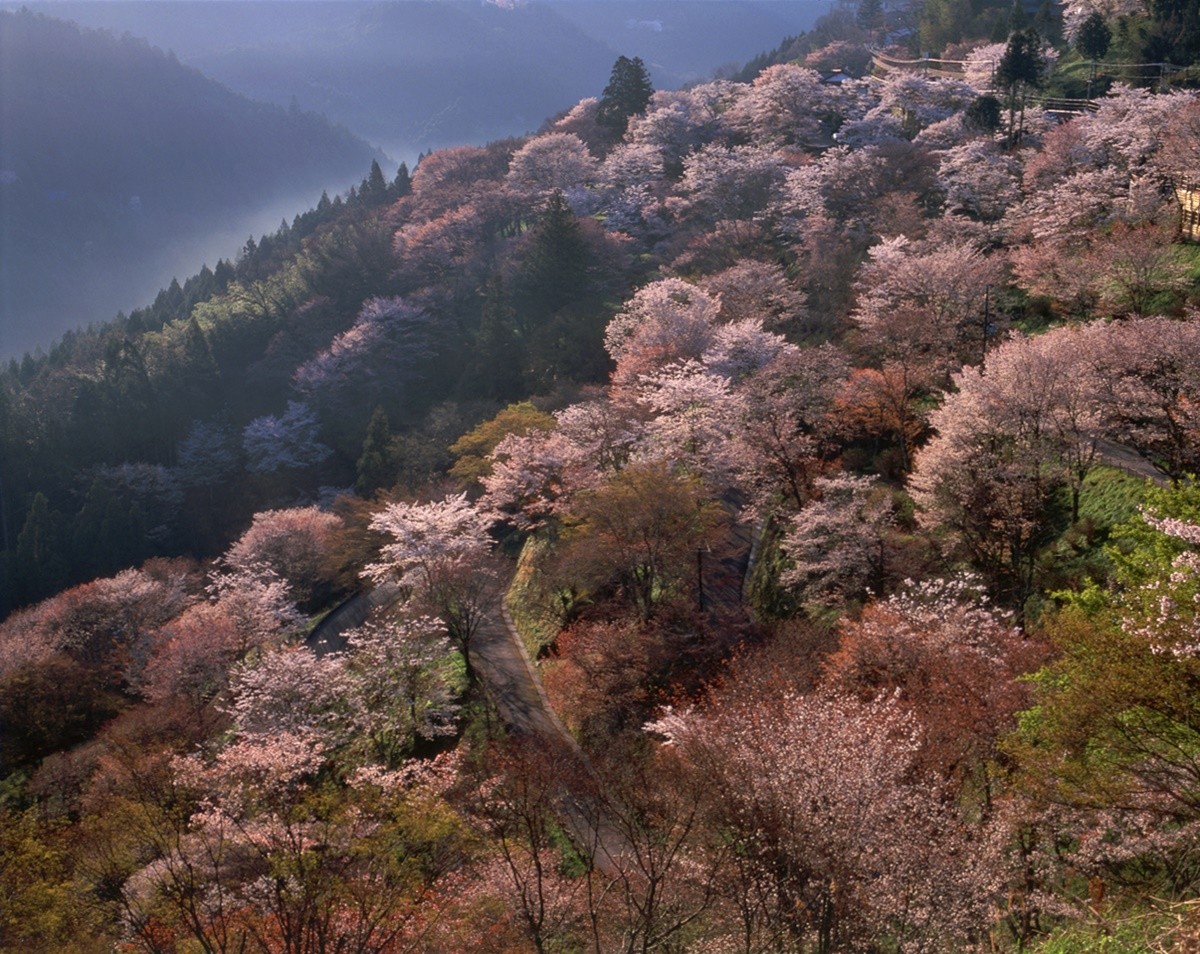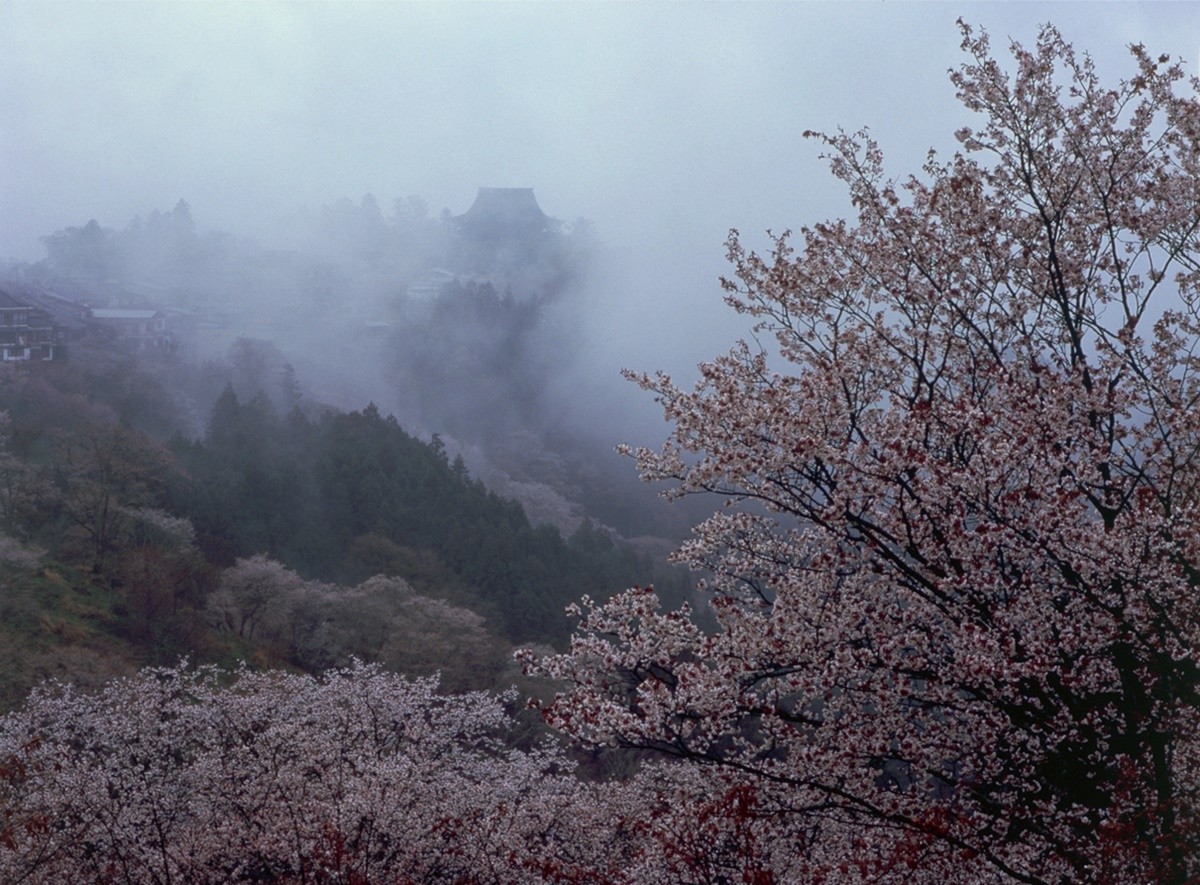 Mt. Yoshino is one of Japan's leading Sakura viewing spots. There are about 200 varieties and a total of 30,000 cherry blossom trees, with the Shiroyamazakura being the most prominent and popular. The whole mountain is registered as a UNESCO World Heritage Site for it's beautiful scenery. In the cherry blossom season, you can see the most beautiful sights of the mountain.
The most ideal time of year to visit is from early to mid April. Shiroyamazakura are densely planted in four places; under the mountain, in the middle of the mountain, on top of the mountain, and at the back of the mountain. The cherry blossoms that bloom on Mt. Yoshino are also referred to as "Hitome Senbon", which means a place where one can view a vast number of Sakura at a glance. The flowers bloom from the bottom of the mountain and make their way to the top, and since the flowers on the top bloom later due to higher altitude, the sakura viewing period of Mount Yoshino lasts longer. During Sakura season, the trees are illuminated so visitors can enjoy viewing at night. 
How to Enjoy Cherry Blossoms in Nara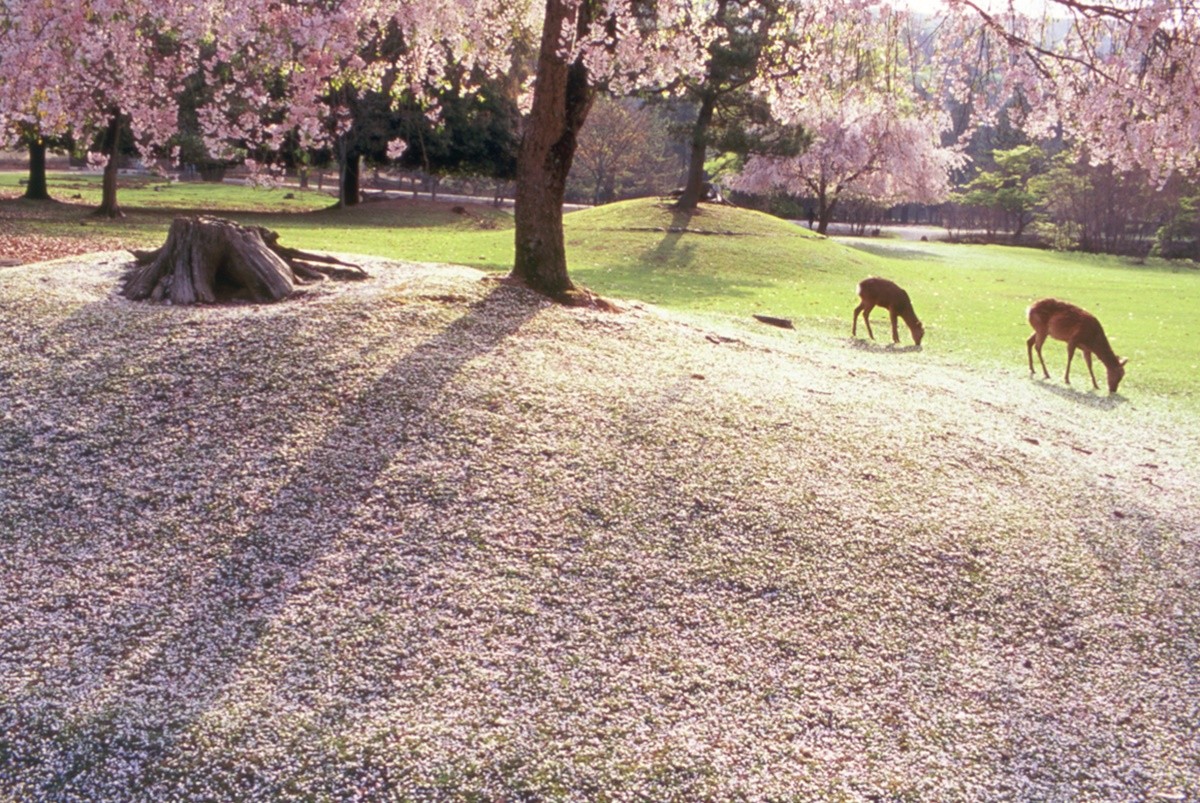 The best time to view cherry blossom trees in Nara varies by area. The earliest time to see flowers in full bloom is usually around late March at Nara Park which is near to Nara Station and has easy access. The flowers last until April.

Average Temperature in Nara
Spring in Nara is a season to enjoy the calm atmosphere. The temperature in the morning is around 5℃ and in the afternoon it can rise to around 25℃. As this is a large difference in temperature for one day, please be careful not to catch a cold.
Nara's Climate
Nara is considered to have relatively low rainfall compared to the rest of Japan.
Appropriate Clothing for Nara Weather
In Nara, a coat may be necessary for late March. April can also be rather chilly, so cardigans, sweaters, or jackets are recommended.
Access to Mt. Yoshino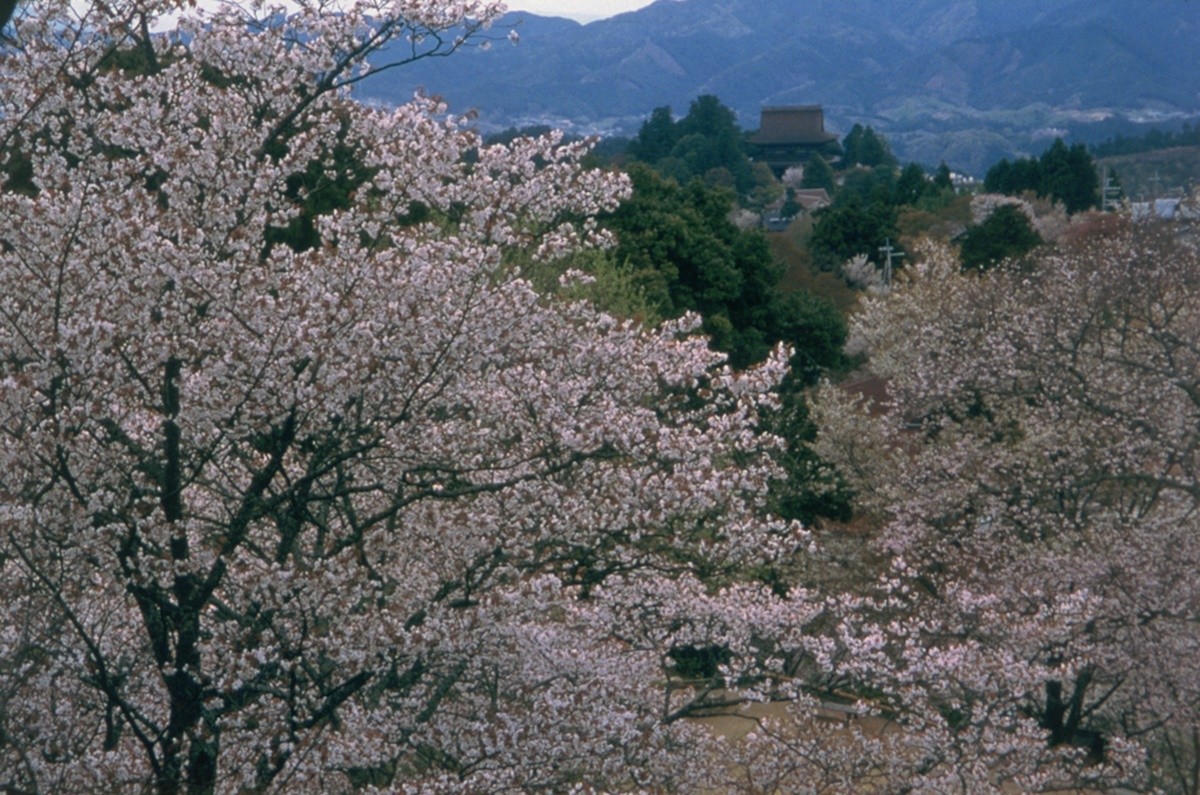 To access Mt. Yoshino from Tokyo, take the Shinkansen from Tokyo Station and get off at Kyoto Station. From there, take the Kintetsu Limited Express from Kyoto Station, transfer at Kashihara Jingumae Station, and get off at Kintetsu Yoshino Station. From there, it is just a short walk to the area at the base of the mountain called Shimosenbon.

Spot Information
Spot name:Mt. Yoshino
Street Address:Yoshino-cho, Yoshino-gun, Nara Prefecture
Access:A short walk from Kintetsu Yoshino Station to Shimonosenbon (Mt. Yoshino's base)
Wi-Fi: Available (available at 11 locations including shrines and temples in the area)
Language:Japanese Only
Ticket:Free
Credit cards:No Creditcard accepted
[Survey] Traveling to Japan
Recommend