Boso Flower Line: A flower spot along the shoreline of Chiba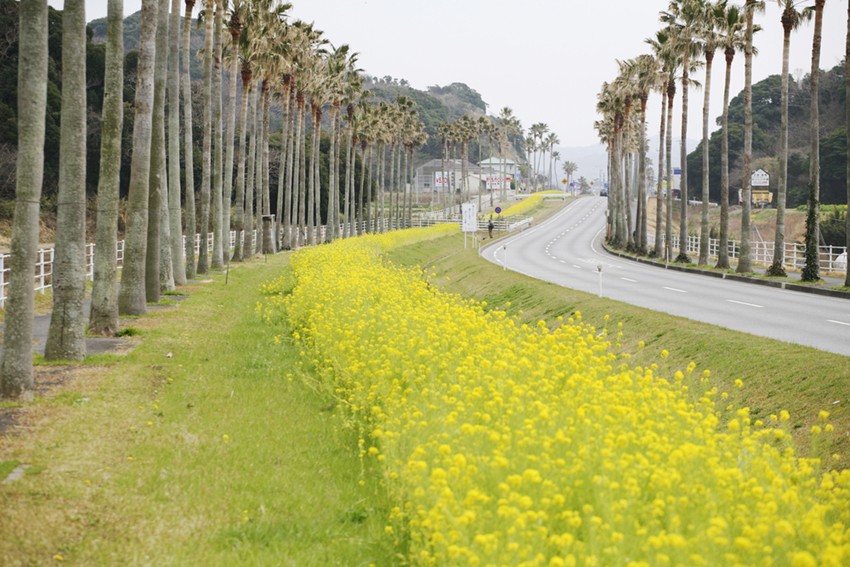 The Boso Flower Line is a road that follows the coast along the southern tip of the Boso Peninsula in Chiba Prefecture. You can find seasonal flowers blooming everywhere along the road, which is a popular course for a drive and cycling.
About Boso Flower Line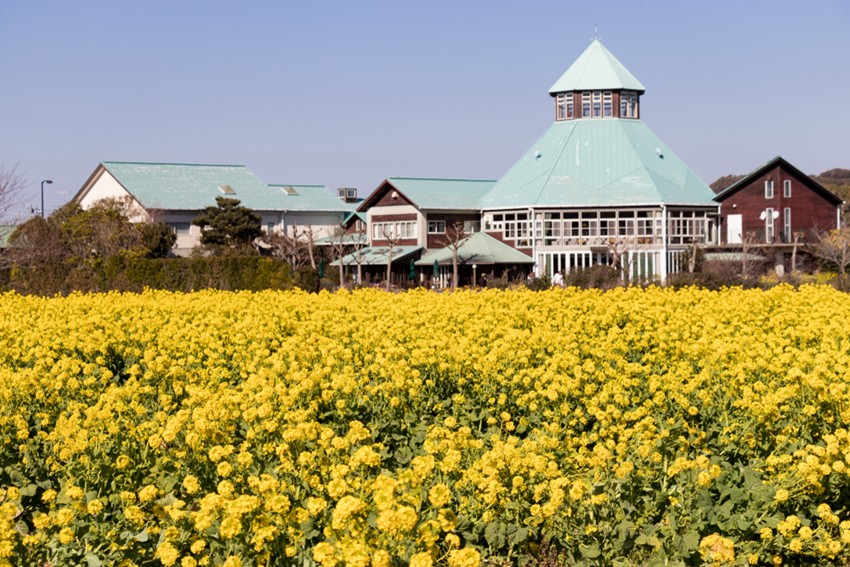 The Boso Flower Line refers to an area of about 46 km from Tateyama to Minami Boso. You can find flowers such as nanohana flowers and snow daisy colouring the roadside everywhere. There are also scenic spots where various flowers bloom on one side. Although each type of flower has its own specific blooming season, most of the flowers reach their peak between January and April. 
To add, since there is no railway in the area, the bus is the only method of transportation. Alternatively, you can cycle along the coast by bicycle. By the way, bicycles can be rented at stations, tourist information centres and Michi-no-Eki.
Highlights of Boso Flower Line
Apart from the many spots of Boso Flower Line with various flowers blooming, there are also other abundant tourist attractions such as lighthouses. Below are some of the most recommended spots for a visit.
Flower spot: Flower fields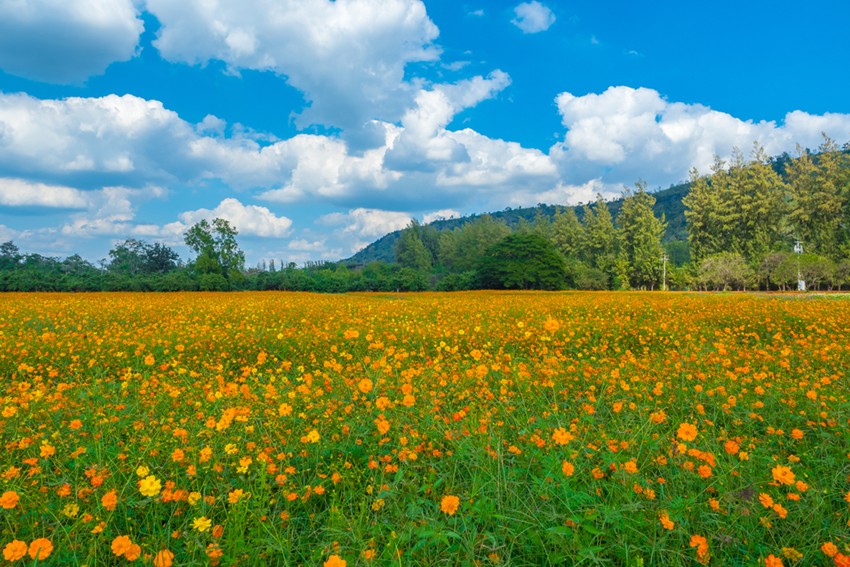 As there are several flower fields in Boso Flower Line, so please stop by. For example, "Tateyama Family Park" has a flower field "Hanahiroba", where about one million poppy flowers bloom. The vast flower field of 7,500 square meters has a very beautiful landscape with yellow, orange and other colourful poppy flowers filling it up. There are also a restaurant and a souvenir shop on site where you can enjoy food and shopping.

In addition, "Shiramazu Flower Fields" is also a famous place which has a wide variety of blooming flowers including poppy flowers, stocks and calendula. It offers a panoramic view of colourful flower fields with the blue sea in the background.
Tourist attractions such as lighthouses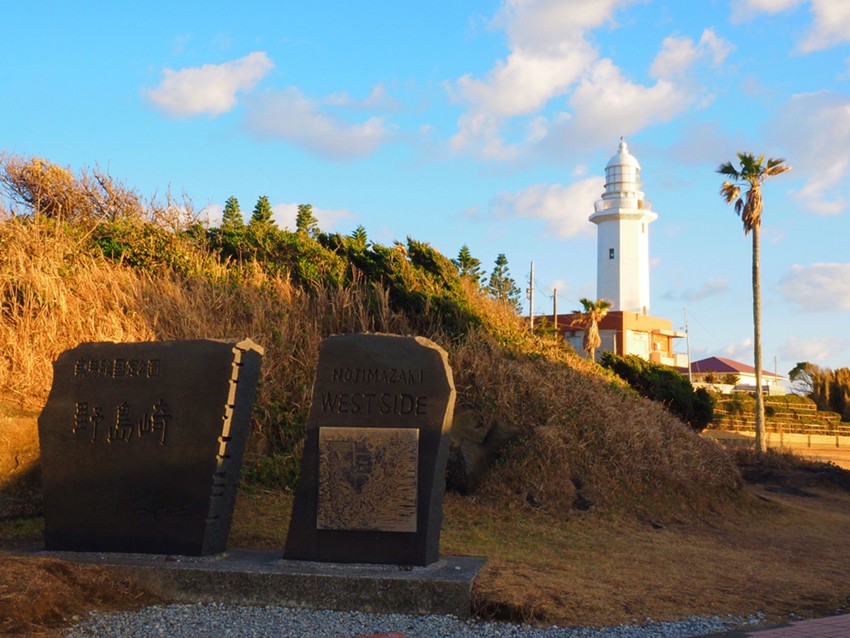 There are many tourist attractions such as parks, shrines and lighthouses in addition to flower spots such as flower fields along the Boso Flower Line. Here are the two lighthouses especially recommended: The 1st one is the "Sunosaki Lighthouse" which is a circular white lighthouse with a height of 15m. When the weather is fine, you can see Mt. Fuji and the Izu Peninsula from its observation deck. The 2nd one is the "Nojimasaki Lighthouse" which stands at the southernmost tip of the Boso peninsula. It is an octagonal white lighthouse with a height of 24m where you can overlook the Pacific Ocean from its observation deck.
Access to Boso Flower Line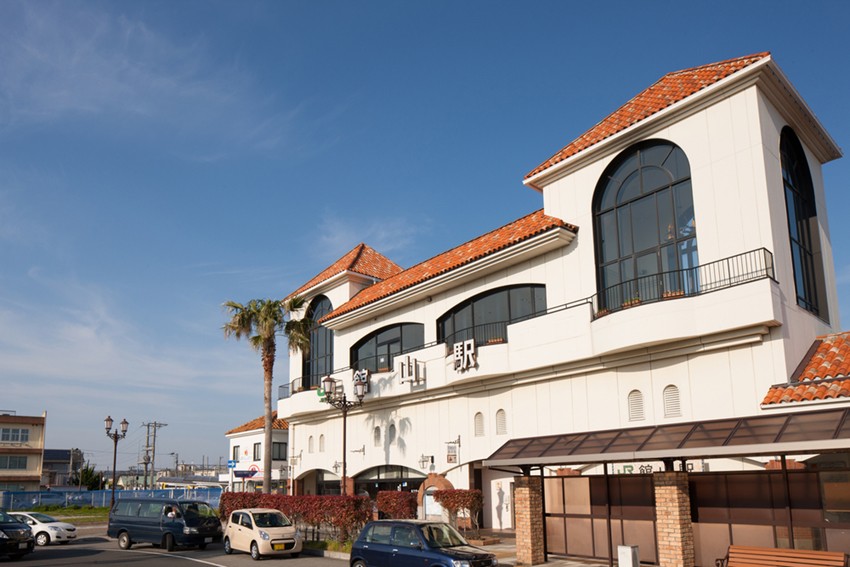 To go to Boso Flower Line, please go to JR Uchibo Line "Tateyama Station" first. Take the highway bus of JR Bus Kanto bound for Awakanbe at JR Tateyama Station and get off at "Ainohama" bus stop, followed by a 10-minute walk to reach the road of Boso Flower Line.
In addition, you can go to JR Tateyama Station in 1 hour 40 minutes by taking a non-stop highway bus at JR Chiba Station. Or you can use the Uchibo Line from JR Chiba Station to arrive in about 2 hours.
Spot information
Spot name: Boso Flower Line (Tateyama Station)

Street address: Hojo, Tateyama, Chiba Prefecture 294-0045
Access: It takes about 1 hour 40 minutes by highway bus from JR Chiba Station. Or it takes about 2 hours by Uchibo Line from JR Chiba Station.
Wi-Fi:Available(TATEYAMA_FREE_WI-FI)
Language: English, Chinese
Credit cards:VISA, MasterCard, JCB, AMERICAN EXPRESS, Diners Club International

[Survey] Traveling to Japan
Recommend