Enjoy the Scenery of Nature-rich Japan on the slopes of Nikko Irohazaka!
"Irohazaka" in Nikko City, Tochigi Prefecture is a drive course with a wonderful view. It is a tourist road connecting Nikko City to the Lake Chuzenji area. You can enjoy the scenery of the four seasons of Nikko while driving along a course with sharp curves. We can enjoy a variety of beautiful scenery throughout the year, but the colored leaves season is especially spectacular. Many people visit every year to see the wonderful gradation of autumn leaves.

Irohazaka of Nikko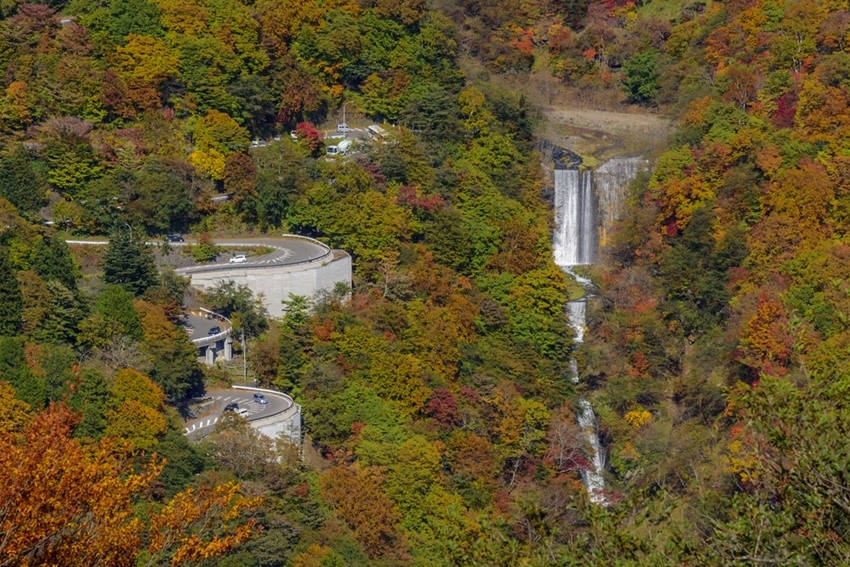 "Irohazaka" is a tourist road connecting Nikko city with Lake Chuzenji and Oku Nikko. There is the "First Irohazaka" for going down, and "Second Irohazaka" for going up, and there are a total of 48 sharp curves on these two slopes. A hiragana sign is displayed for each curve as "I", "Ro", "Ha". It was given this name because it showed the ordering method once widely used in Japan (Irohanihoheto order). As for Irohazaka, the elevation at the bottom is approximately 800m, and the elevation of Lake Chuzenji is approximately 1,260m, making the elevation difference approximately 440m. Temperature differences can be caused by differences in elevation and temperature differences between day and night, which can lead to differences in the color of autumn leaves. A spectacular gradation of autumn leaves is created because of this, and you can see a beautiful scene. 

Highlights of Nikko's Tourist Road "Irohazaka"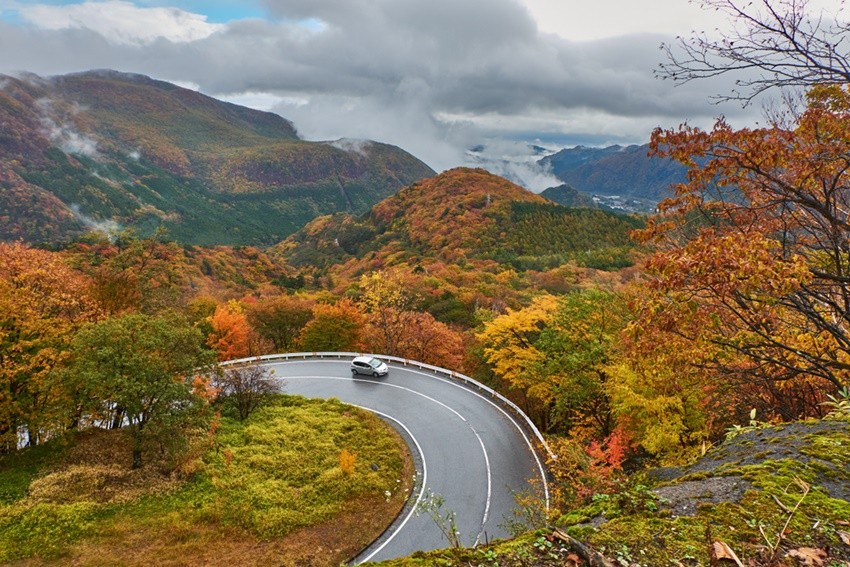 The highlight of Irohazaka is a drive course with beautiful curves and a view of Nikko's nature. It is known as Nikko's most beautiful spot for colored leaves in the autumn, and is a drive course with a superb view. Because of this, the roads can be heavily trafficked during the autumn season. During the autumn season, you should keep this in mind and leave with plenty of time.The view from "Akechidaira Observatory" in the middle of the "Second Irohazaka" is outstanding, and you can have a view of the First Irohazaka, Lake Chuzenji, and Kogen Falls.

The View from the Winding Roads of Irohazaka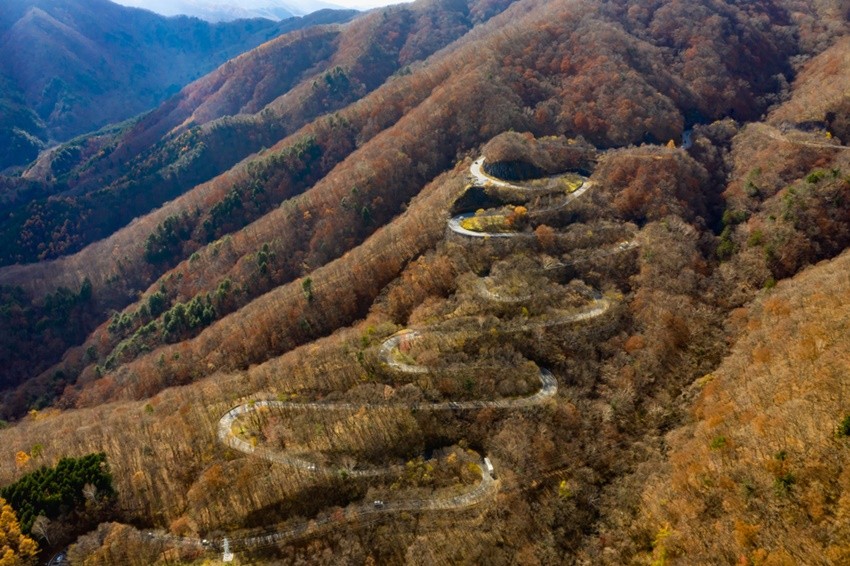 There is a local bus that runs daily on Irohazaka. You can get on the route bus to "Akechidaira", and from there you can go to "Akechidaira Observatory" using the Akechidaira ropeway. From Akechidaira Observatory, you can see the nature of Nikko such as the winding roads of Irohazaka, Kegon Falls and Lake Chuzenji. There are two routes on Irohazaka, "First Irohazaka for going down" and "Second Irohazaka for going up", and Akechidaira is in the middle of the second Irohazaka. Keep in mind that as each path is one-way, buses do not go the same way when returning.

Access to Nikko Irohazaka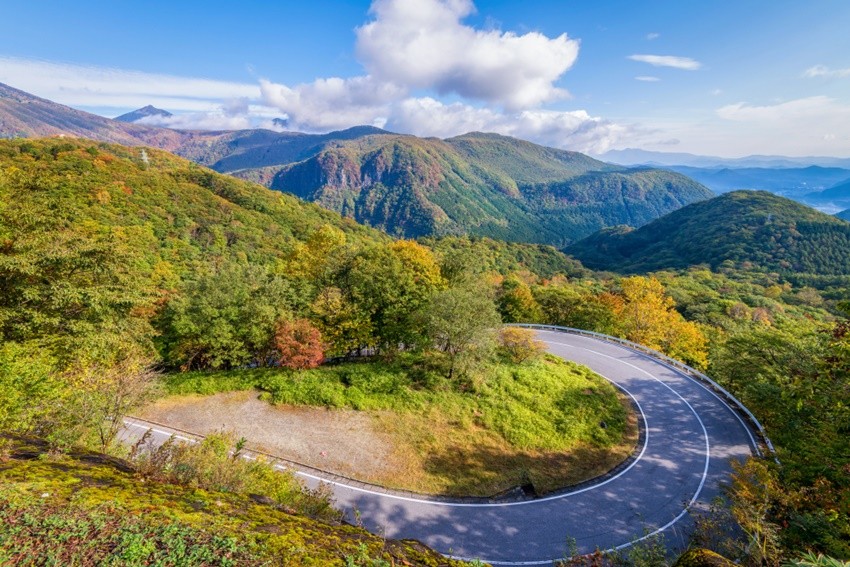 From Tokyo Station, take a Shinkansen from Tokyo Station and get off at Utsunomiya. Take the JR Nikko Line from Utsunomiya and get off at Nikko Station. From JR Nikko Station or Tobu Nikko Station, take a Tobu bus bound for the Chuzenji area and get off at "Akechidaira".

Spot Information

Spot name: Nikko Irohazaka (Akechidaira)
Street address: Fukazawa Hosoomachi Nikko, Tochigi
Access: Tobu bus from JR Tobu Nikko Station (approx. 40 minutes) and get off at Akechidaira
Wi-Fi: Unavailable
Language: Only Japanese
Ticket: Free
Credit cards: No credit cards accepted
[Survey] Traveling to Japan
Recommend