Enjoy the Autumn in Nikko with its Colorful Autumn Leaves!
Autumn is the best season for sightseeing at Nikko. Nikko has many tourist spots with highlights in every season. Nikko in the autumn is especially popular, being one of Japan's leading spots for autumn leaves. What better place to enjoy autumn other than Nikko?

Nikko in Autumn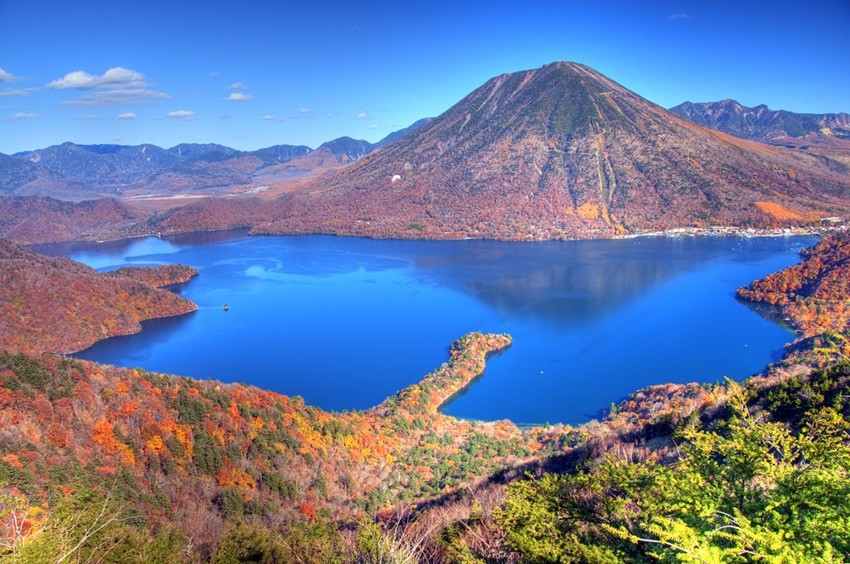 During autumn, Nikko becomes a scenic spot with colored leaves in a rich natural environment with sprawling mountains. There are many spots where you can enjoy autumn in Nikko, such as the mountains, lakes, and waterfalls. Nikko is a popular tourist spot throughout the year, with good access from the city center. Autumn is even more crowded with visitors coming to see the autumn leaves. There are many tourist spots in Nikko, including the world heritage site "Nikko Toshogu", which you may visit while admiring the autumn scenery.

Spots to Enjoy Autumn Leaves in Nikko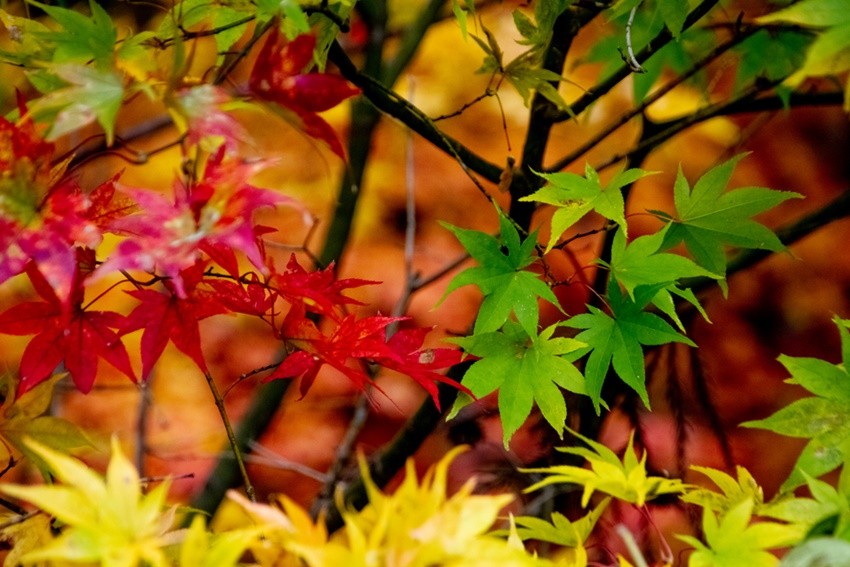 There are many famous places to see autumn leaves in Nikko. Among these, Lake Chuzenji is a spot where you can enjoy panoramic views of Oku Nikko. It is located at an elevation of 1,269 meters, the highest natural lake in Japan. You can enjoy the beautifully colored autumn leaves in the vast mountains from the Hangetsuyama Observatory. The best time for autumn leaves viewing in Lake Chuzenji is from mid to late October. In addition, riding on a pleasure cruiser while overlooking the autumn leaves reflecting on the lake is also recommended.

Autumn Events in Nikko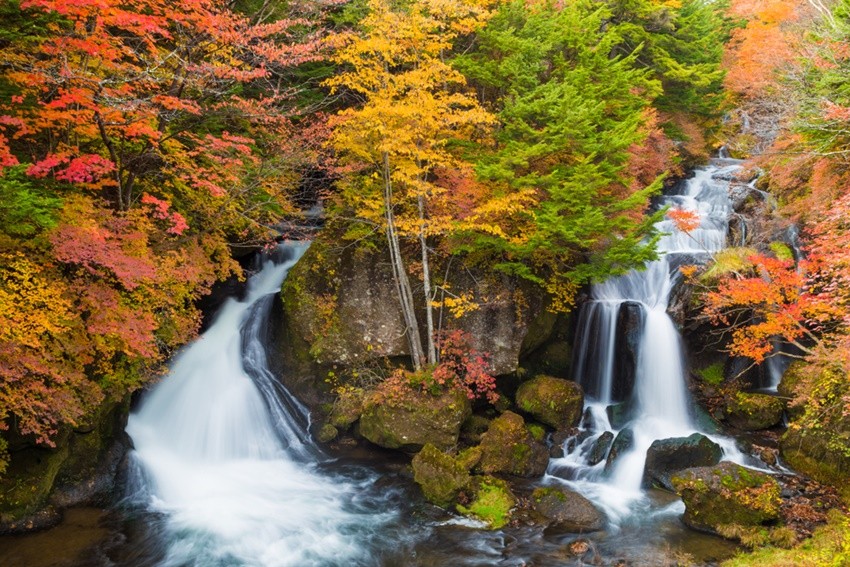 As the autumn leaves of Nikko reach their peak, light-up events are held at various places. You can see the beautiful scenery of an illuminated Japanese garden and the autumn leaves at Shoyoen of Nikko Sanrin Noji. Shoyoen is a Japanese garden created during the Edo period and is a strolling garden with a pond in the center. The gate is open from 4 pm to 8 pm during the light-up period. The admission fee is 500 yen for adults and free for junior high school students and below. In addition, the Ryuzu Falls are lit up irregularly. You can enjoy the beautiful scenery of autumn leaves colored by the powerful waterfall and the maple and linden trees. The combination of the waterfall and the autumn leaves are beautifully lit up. The best time to see the autumn leaves of Ryuzu Falls is from the end of September to the beginning of October.

Access to Nikko from Tokyo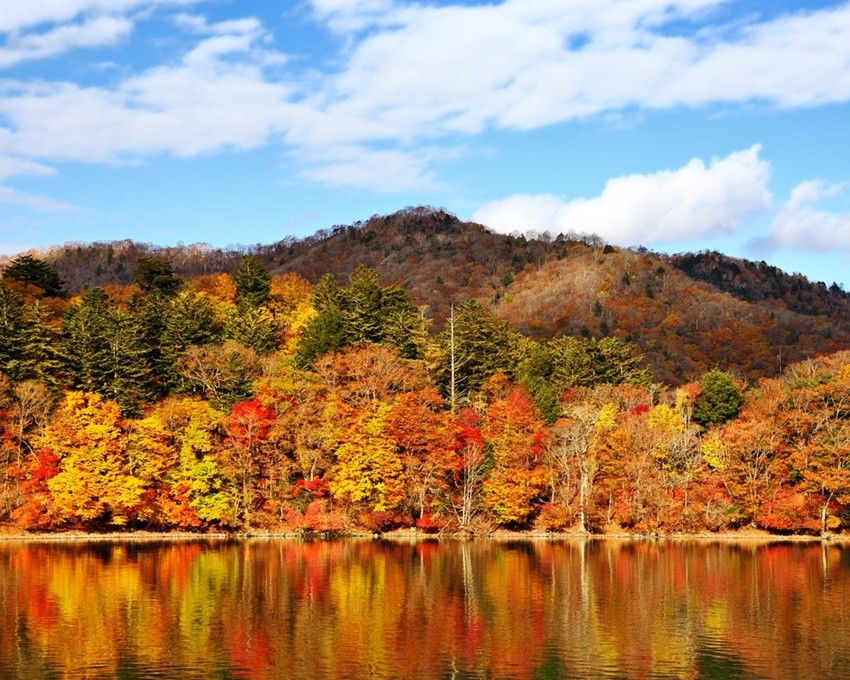 To get to Nikko from Tokyo, take the Tohoku Shinkansen from Tokyo Station and get off at Utsunomiya Station. From Utsunomiya Station, get on JR Nikko Line and get off at Nikko Station. From Nikko Station, there are bus routes and the Tobu Railway, which provide convenient access to tourist attractions.

Spot Information
Spot name: Lake Chuzenji Hangetsuyama Observatory
Street address: Chugushi, Nikko, Tochigi
Access: From Tobu Nikko Station, take the Tobu bus bound for Yumoto Onsen (about 45 minutes) and get off at Chuzenji Onsen. At the bus stop of Chuzenji Onsen, transfer to Chuzenji Skyline Hangetsuyama Line bus (about 20 minutes) and get off at the last stop, about 25 minutes on foot from there. (The service period of Chuzenji Skyline Hangetsuyama Line is from July to August and from October to early November)
Wi-Fi: Unavailable
Language: Only Japanese
Ticket: Free
Credit cards: No credit cards accepted
Spot Information
Spot name: Nikkozan Rinnoji Temple Shoyoen
Street address: 2300 Sannai, Nikko, Tochigi
Access: Take the Tobu bus from JR Nikko Station or Tobu Nikko Station (about 7 minutes) and about 5 minutes on foot from Shinkyo stop.
Wi-Fi: Unavailable
Language: Only Japanese
Ticket: At the counter
Credit cards: No credit cards accepted
Spot Information
Spot name: Ryuzu Falls
Street address: Chugushi Nikko, Tochigi
Access: From Tobu Nikko Station, take the Tobu Bus heading towards Yumoto Onsen and get off at "Ryuzu no Taki" (about 1 hour).
Wi-Fi: Unavailable
Language: Only Japanese
Ticket: Free
Credit cards: No credit cards accepted
[Survey] Traveling to Japan
Recommend